"The first memory I have of my father deep into his addiction, I was a young girl going into the 6th grade. My mother had just bought me, my brother Chase, and sister Dana new bookbags for school. I remember I was SO excited to show him because it was a JanSport (popular name brand in 1997.) I anxiously awaited his reaction as I handed him my bag, only to feel deeply frightened, confused and terrified that my daddy was nodding out in front of me. I didn't know what was happening and went to get my mom.
My father was a GREAT dad. He was the kind of dad that brought home ice cream to us when he worked late and brought candy and stuffed animals when we were sick. Pizza and wings were always a thing on Mondays and Thursdays when he worked late at the car dealership. I was daddy's girl. I loved him. I know he loved me and my siblings, but addiction is a very selfish thing.
My dad was a standout athlete in high school. 'The best in the county,' as people still refer to him. His addiction to just about anything began after a shoulder injury.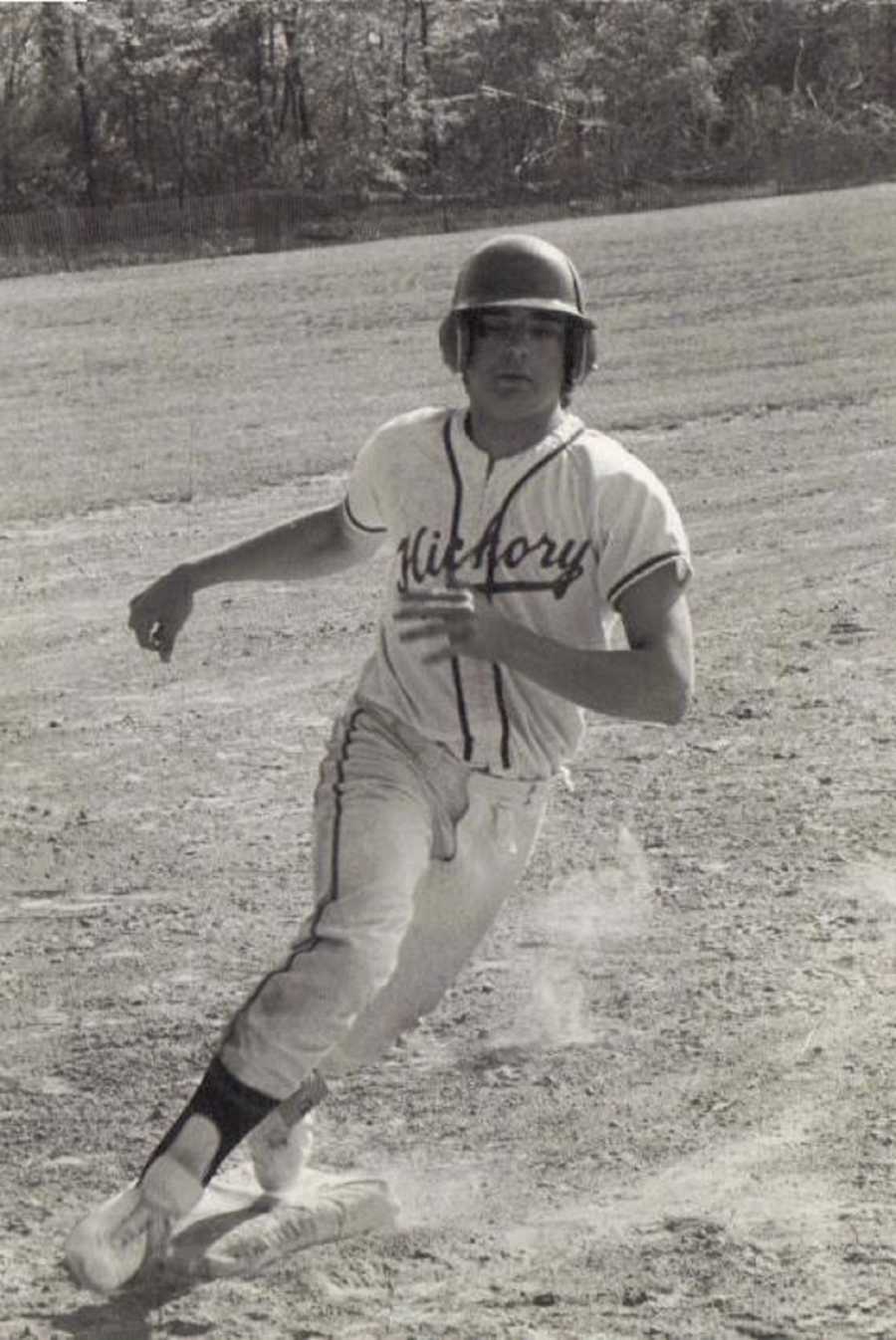 Growing up, my mother hid so much from us. She left him 3 times throughout their marriage as he was manipulative and controlling due to his addiction. I vaguely remember her sleeping with money and debit cards so he wouldn't steal them. My mom was left with little choice but to stay until she was at the point where she didn't care if she ever woke up in the morning. He kept his secret hidden from others for MANY years. The mental health disorders came as a result of his drug use. To this day, I do not know many things because I have either blocked them out of my memory or my mother refuses to speak on the matter because it's a painful, haunting part of her life.
My mom's vehicle was repossessed.
He sold items from the house.
He stole from my parent's savings and checking accounts.
He was in trouble with the law a few times.
Terminated from a few jobs.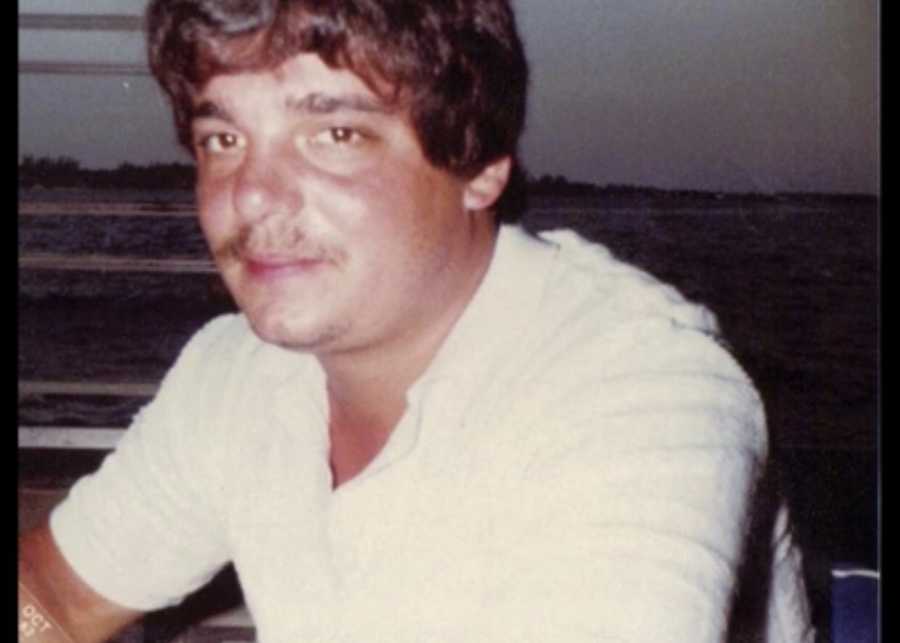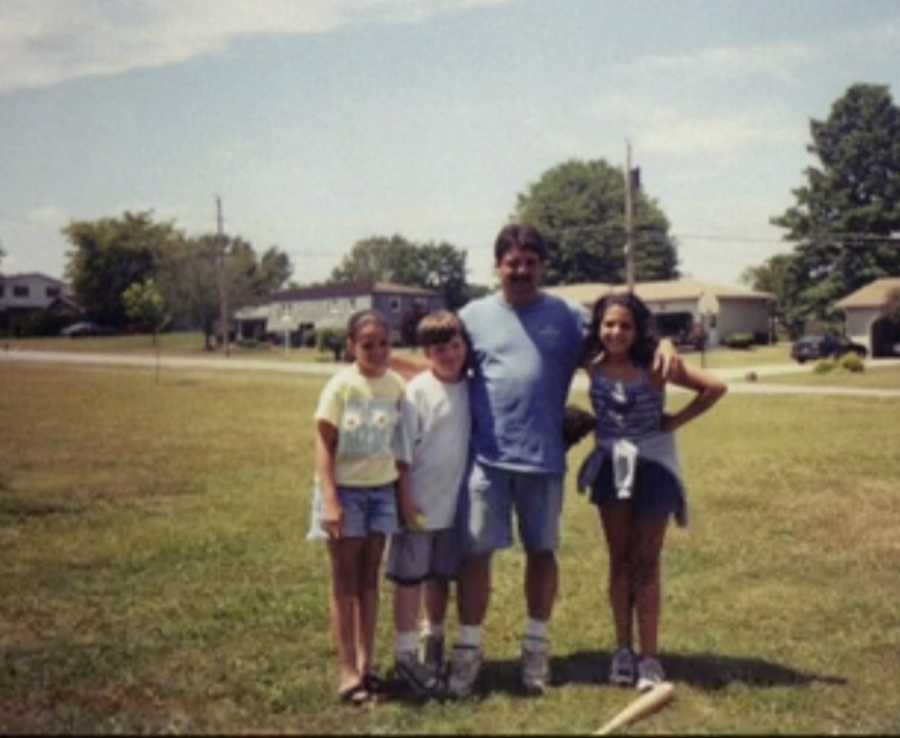 I remember vividly one Saturday morning my mom quickly gathering me and my siblings and putting us in my bedroom. We were told to be very quiet. At the time, when we asked her why we had to hide in the bedroom, mom had said it was' just the UPS man' and 'she didn't want to answer the door.' It wasn't until years later I found out that my mom was actually hiding us from my dad's drug dealers who had come to our middle class family home looking for money.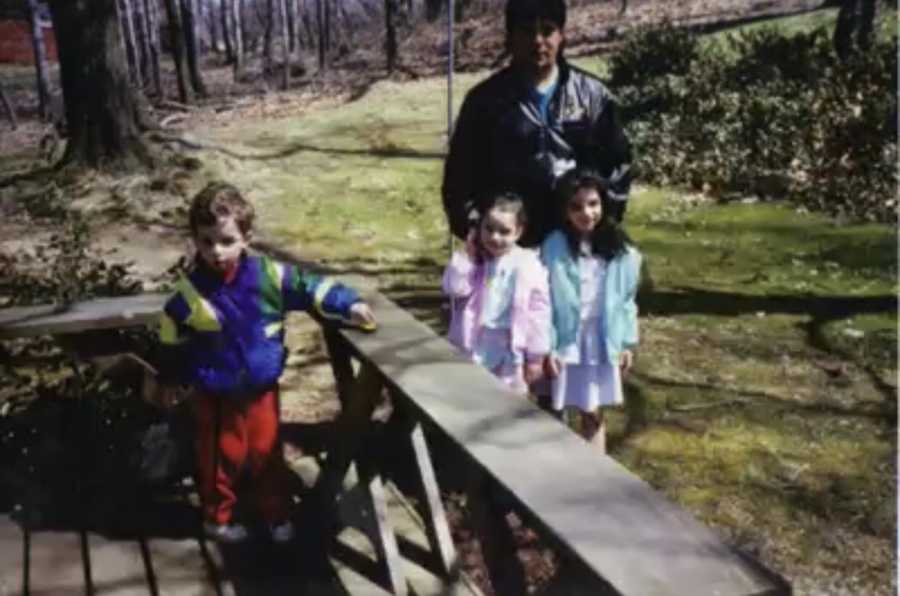 After an uncomfortable time of living at home during my teenage years, my mom ended up leaving. It was my senior year- and it was the worst year because my dad had lost everything my mom fought so hard to keep together for years. Our parents had to foreclose on our beautiful home and move into a rental on a busy street. I still remember the feeling I held in the pit of my stomach knowing my mom was leaving and my dad had no idea. My sister Dana refused to pack her room even though she was prepared to escape the life of living with an addict. I, however; was not. I stayed with my daddy. When they left, he sobbed because my brother and sister were not there anymore. I had never seen my dad cry like he did that day. I was in a living hell.
When we thought things would get easier with my parents separating, we were all very wrong. I quickly learned that his life had been a gamble EVERY SINGLE DAY for years. A few of the situations we went through as teens and young adults included finding my dad overdosed on numerous occasions, stealing our credit cards and money, stealing our identity, ruining my credit, showing up at our places of employment out of his mind, and random harassing phone calls from him needing money.
Overdosing was scary to witness. One overdose, my dad had been barely breathing for 15 hours and doctors noted that his muscles began deteriorating. It wasn't unusual for my dad to be in the hospital for drug use, withdrawals or because he was homeless. My sister and I walked into the white padded room where he laid strapped to a bed. This hospital visit was the most terrifying, but also the most memorable and emotional. Seeing my dad…
My daddy.
…laying there with his face so swollen due to medication reaction and in a complete paranoia state of mind. My dad was convinced the KGB were after him. I still remember my heart breaking as I witnessed his reality. The fact it was not just anyone laying there, it was my dad, father, daddy, and the first man who loved me – hurt the most. I tried to cover him up and kiss his cheek to comfort him, letting him know I was his daughter. I wanted him to know he was safe and loved. I remember walking out of that room feeling overwhelming grief. It was that very moment I knew I was grieving the loss of my dad, before he even left this earth. My dad, a functioning addict for so long, began to rapidly decline. His tone of voice began to change, his thought process, storytelling, and quality of life was the worst it had ever been, and would ever be.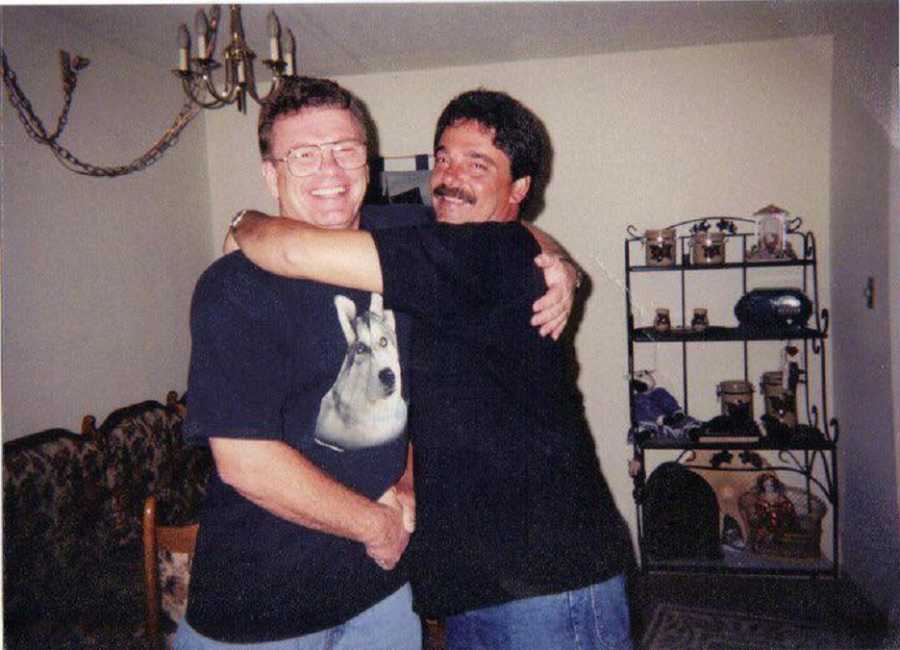 Real pain is when you get a call that your dad attempted suicide, not just once. Real pain is when roles are reversed and you are the one worrying, caring for and thinking about your dad the way a parent does their child. Real pain is when his children have to go clean out his houses, motels, and cars that he trashed. The excruciating heartbreaking pain was when we cleaned up his suicide attempt at his home in Sharpsville where he stayed briefly. I remember unbuckling the belt he used to try to die with from the doorway. I remember thinking, 'There is no way he wanted to die like this.' But real strength is when you walk away holding your head high, and still finding it in you to love your dad despite the living hell he has put you and your family through.
After years of his abuse, loss of relationships, friendships, marriage and financial battles trying to feed his addiction, he ended up at a mandated state mental health facility located in Pennsylvania. My dad thrived there! He had purpose. He was clean. He felt good and even held a job. He was the dad I remembered as a young child.
After a 90 day stay, my sister spoke with the social worker, and I with the cardiologist, expressing concerns about him coming home and wanting to have services for him upon his arrival home. The social worker was comforting but also said there was nothing she could do to keep him there; his time was up. Shortly after, 48 hours to be exact, his time on Earth was also up. The day my dad died was the Saturday before Father's Day in 2010. My sister Dana had received a call from my dad's brother expressing concern. He and my grandpa had been trying to get in touch with dad. 'We can't reach him,' he said. My grandpa was at my dad's apartment trying to get in. Dana went to his apartment with her now husband and could not enter, so she called 911. Police arrived shortly and there was a bit of a crowd outside. 'Do we have permission to break in?,' the police requested. The officer kicked the door down and ran to the left, but my sister ran to the right where Dad's bed was. She saw him lying on the floor in his underwear with his arm tucked under his head. 'Dad!!!,' she immediately screamed. She touched his legs, where she noticed the scars from his quadruple bypass surgery. They were purple and blue. As she touched him, she knew he was gone. She said silently, 'Oh Dad' …as she traced her hands across his calf and shins. She stood up and saw a police officer holding our grandpa back from the scene and grandpa kept saying, 'Dana wake him up, get him up!' All Dana could say was, 'Grandpa, I am so sorry' …hugging him. He was in disbelief. After years of abuse to his body, it suddenly gave out.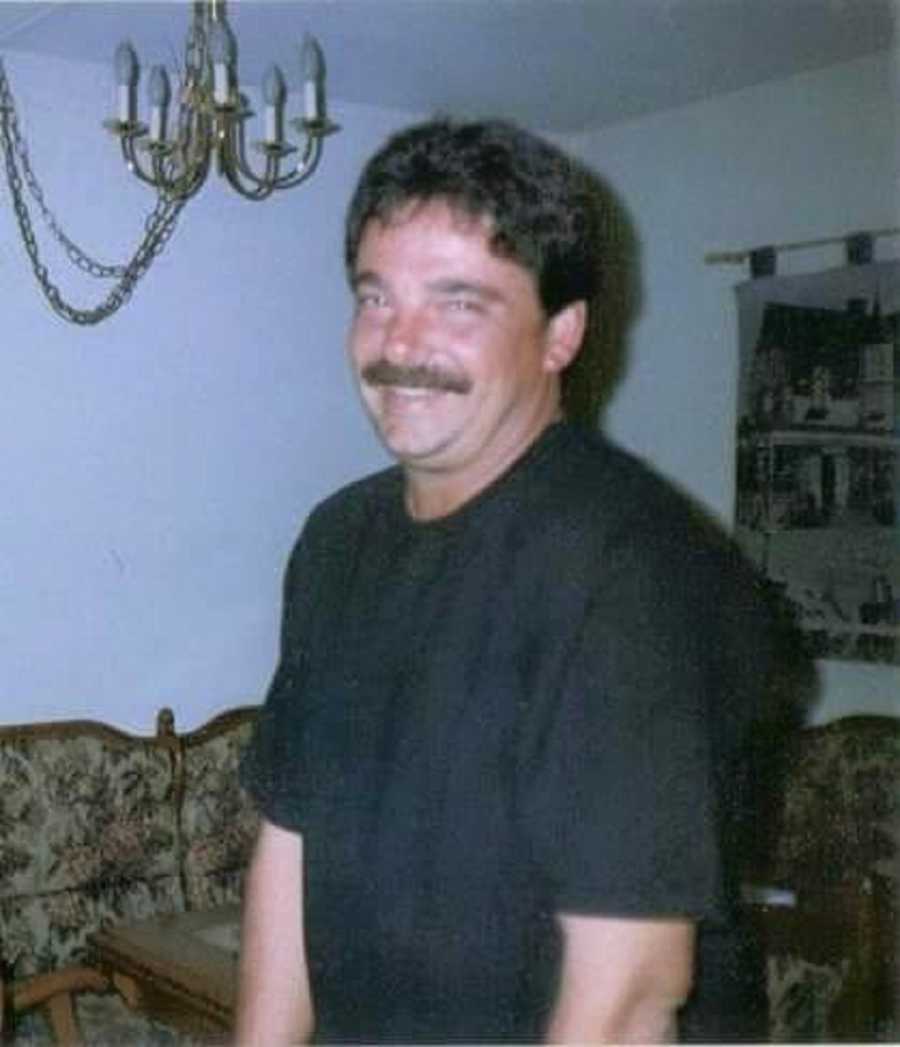 After my sister's husband was able to calm her down, she made the phone calls that every single person dread. The phone rings and my mom answers. We were in State College visiting family that Saturday. I will never forget the look on her face as she said to me, 'I'm so sorry honey.' I knew immediately my dad had passed on. Everything is a blur after that. We were able to get everything done for my dad with the help of his parents who paid for his memorial, because as you know, drug addicts surely do not carry life insurance. The support of people who came to his memorial was absolutely wonderful. My dad's old baseball buddies, probation officer, friends, family, and 'kids' he coached were just a few examples of the people he touched during his life here. He was a drug addict. He was a dad, son, brother, uncle, and one of God's children.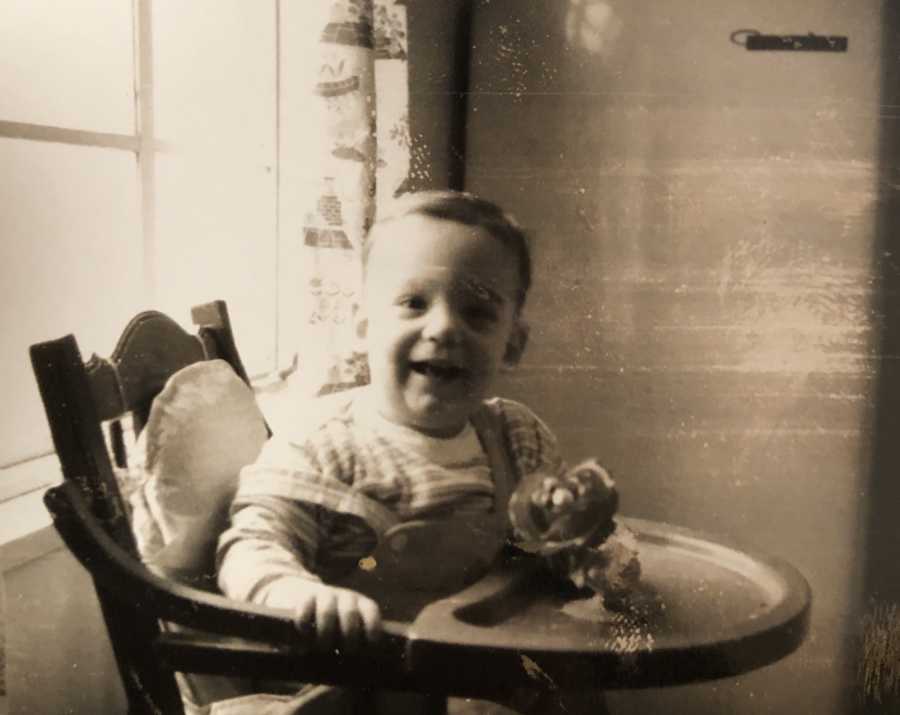 Losing dad was one of the hardest losses I have ever encountered. I remember the coroner calling me while I was working. I quickly answered the phone and he says, 'Miss, I have your father's autopsy results.'
My heart sank.
The coroner responds, 'He felt absolutely nothing. His cause of death was Sudden Cardiac Arrest.' I quickly asked, 'It wasn't an overdose?!'
'No drugs were detected in his system that would cause him to die, Ma'am.'
I remember crying hysterically, overjoyed that he did not die of an overdose or suicide.
His disease process, his addictions, his behaviors have all affected me in ways many won't understand. You see, before drugs took over his life, he was a popular, loved, attractive, well liked, athletic individual. It was not just the physical loss of him, it was all events leading up to his death that have scarred me. It was the Bipolar Disorder, Drug Induced Schizophrenia, Severe Depression and Suicide attempts. Mental health disorders and addiction are real and they do not just affect the person diagnosed or the family, they affect generations to come. I have suffered a great deal as a child that most do not know about. The past continues to haunt me. I have panic disorder, anxiety and major depressive disorder due to situational occurrences in my life.
Many ask what keeps me from using drugs, and I tell them my dad taught me the biggest lesson. The anxiety I experience and fear of abandonment has been a nightmare but the last year I have used CBD oil and it really helps. I'm finding that on top of finding natural ways to be healthy, I need to tell my story. I need to be a voice for those battling addiction and especially the families because we suffer the most.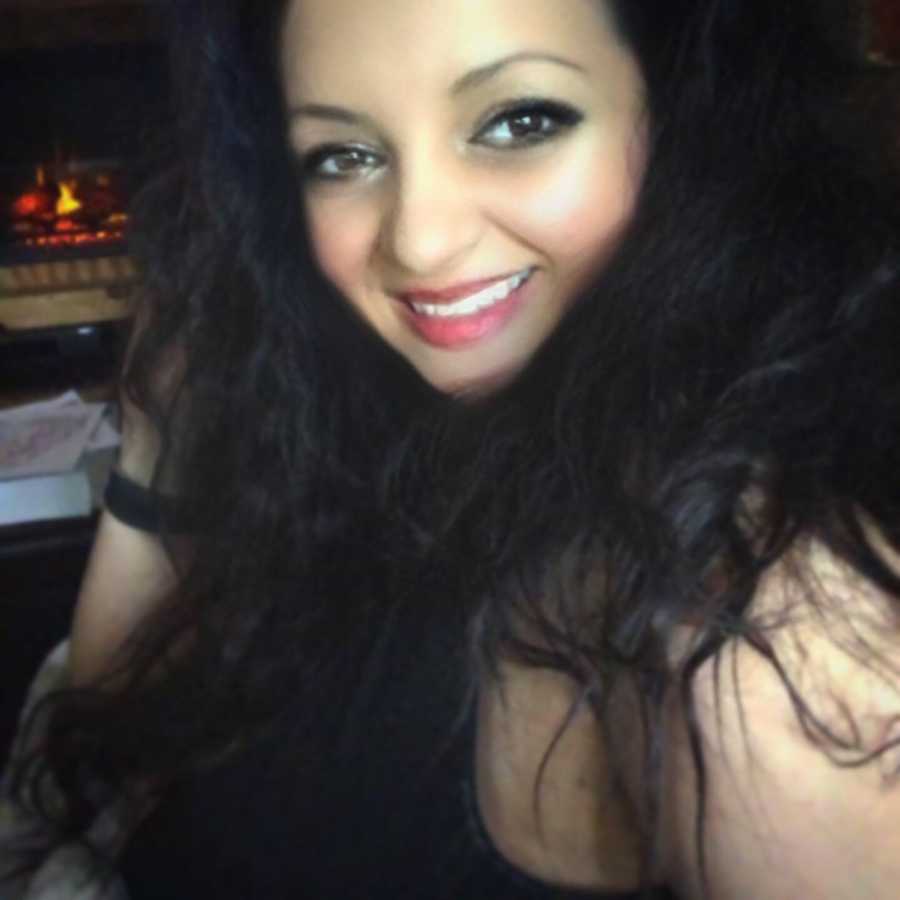 My dad would be proud. I'm married to a wonderful man and have a beautiful family. My mother was able to break free from the chains of his addiction and will be married this May to someone who truly makes her happy. My siblings are also thriving. My husband who is a recovering heroin addict and the Lord Jesus Christ are my rock and strength. I have a rewarding career where I help rehab the sick and I am surrounded by loving people.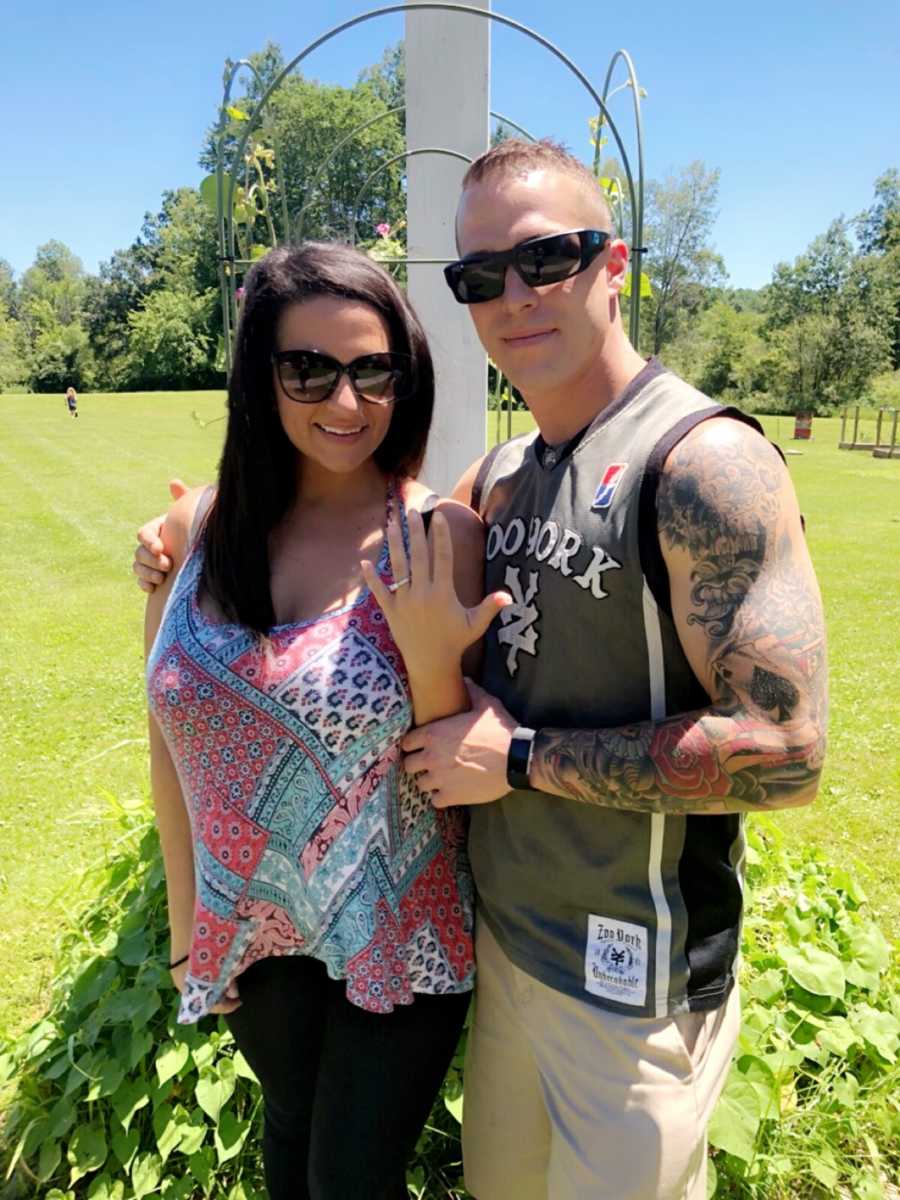 If you are an addict reading this, please know that everyone has a different road to recovery. Don't let your road come to an end."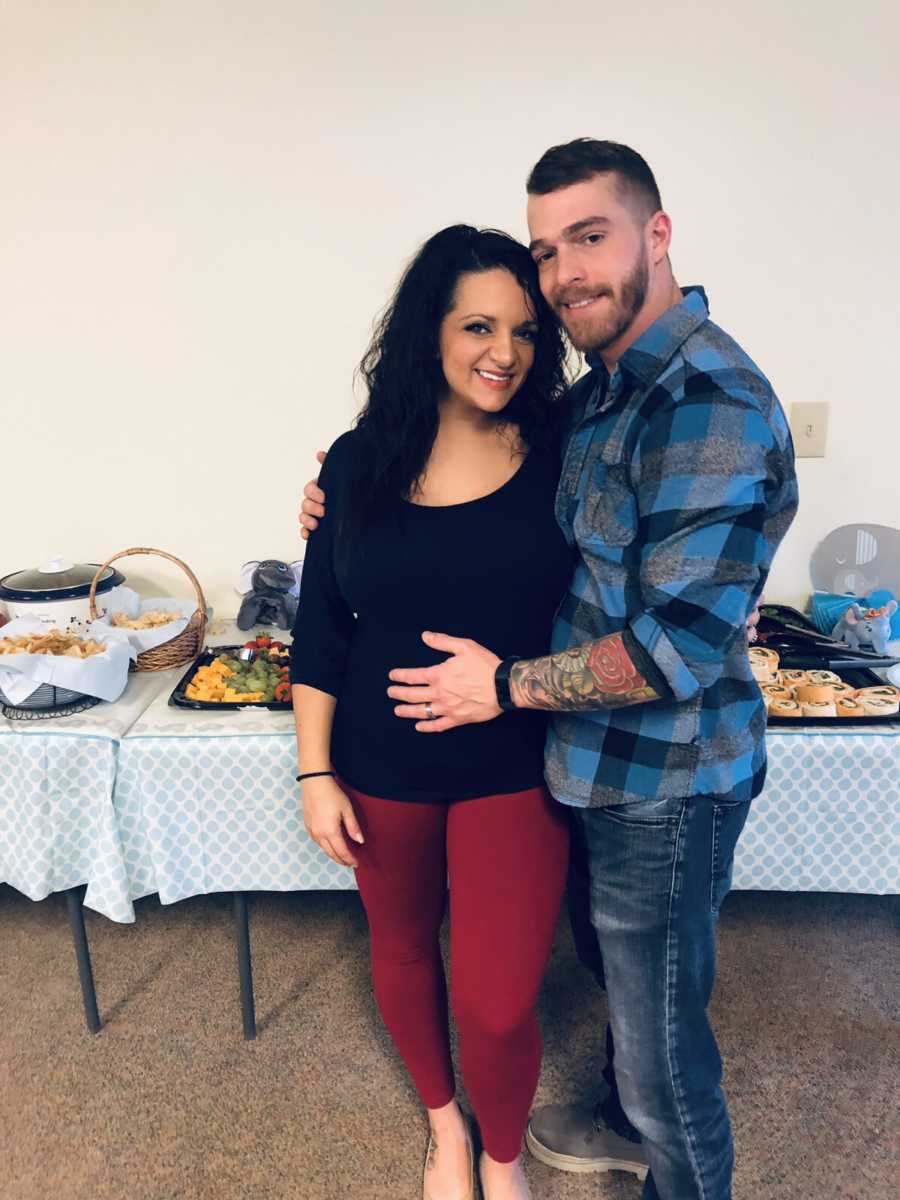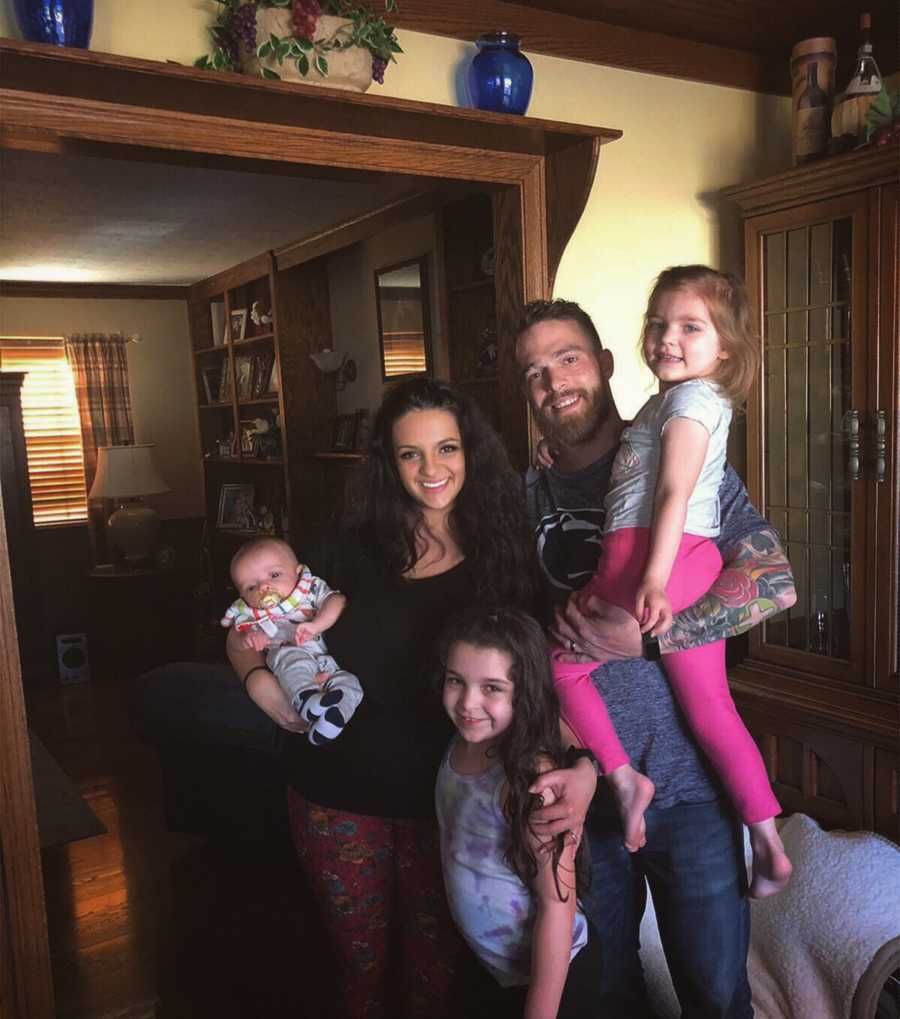 This story was submitted to Love What Matters by Allisha Jack, 33, of the Pittsburgh area. You can follow her journey on Instagram and Facebook. Do you have a similar experience? We'd like to hear your important journey. Submit your own story here, and be sure to subscribe to our free email newsletter for our best stories.
Read more compelling stories of loved ones fighting addictions:
'He was my best friend. The last thing he said to me was: 'I'm ok mom, I love you too.' That was at 10:20 on Saturday night.'
'I really messed up Will. I'll call you soon.' Nothing prepares you for this. I pulled over and lost it. I look back at conversations I had with my sister and tears run down my cheek.'
SHARE this important story on Facebook for other struggling families to know they are not alone.