"Five years ago was our first time in labor and delivery; however, it was not the joyous occasion every parent dreams of. With heavy hearts and trepidation, we prepared my body to deliver a baby who no longer had a heartbeat. Our tiny son, Finn Patrick, silently entered the world in the early hours of Halloween, a fitting day to mark our time of grief. We held him and said our goodbyes in the stillness of that dark room and returned home later that day with empty arms and broken hearts.
At the time it felt like we were climbing a ladder to a destination we weren't sure we would ever reach. For 4 years we had struggled to become pregnant, braving the constant roller coaster of hopeful trying, negative pregnancy tests and invasive medical tests. My mom passed away 3 years after my husband, Jeremy, and I married, and from then on I felt I needed somewhere to bestow all the love she had given me. Finding out that my body was prohibiting us from conceiving, and being diagnosed with the crippling disease of endometriosis, was another blow to my heart that was difficult to bear.
When I finally saw those two pink lines on a home pregnancy test, I cried with joy. Jeremy was already at work and I had reluctantly taken the test, expecting to see the usual negative result. We had decided on trying a few months of acupuncture before moving on to more invasive fertility procedures. We were elated at the results and excitedly shared the news with our closest family. Unfortunately, the pregnancy resulted in a blighted ovum, a cold medical way of saying that the embryo did not develop after implantation. Devastation ensued, along with the hesitant hope to keep trying. Now we knew it was possible for us to conceive, and we longed to do so again.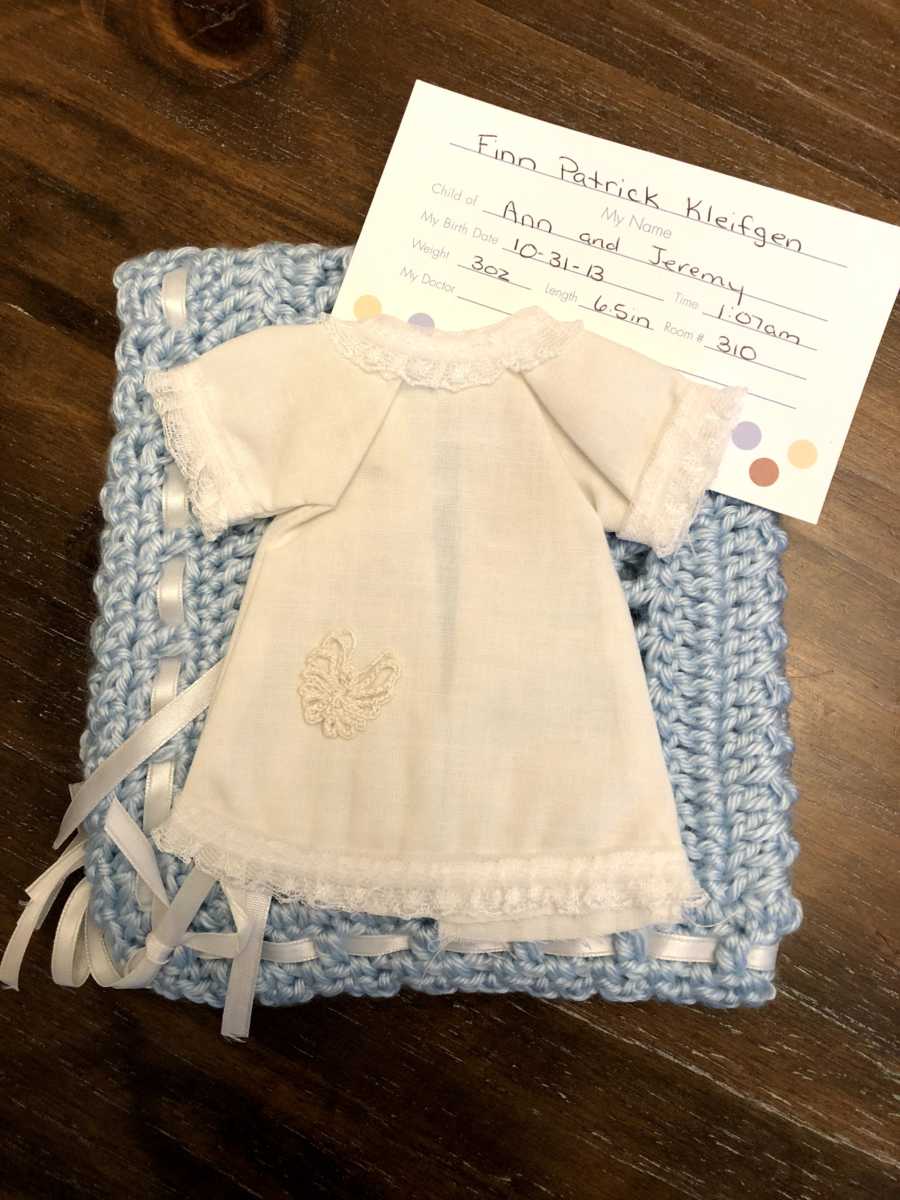 We waited the recommended 3 months to try again and were astonished to become pregnant again soon. This time we were a bit more jaded, but forged ahead with optimism and hope for the future. When my OBGYN couldn't find the baby's heartbeat right away during a routine appointment at 10 weeks, we were rushed into the ultrasound room for a more thorough look. We both breathed a sigh of relief as we watched our baby squirm and kick around the screen. From that point on we fell madly in love with this child. My belly started to grow and our love grew exponentially with it. A few weeks later we eagerly entered the ultrasound room again for our 20-week anatomy scan. The ultrasound technician took a quick look and told us she needed to step out for a moment. Every alarm bell in my body went off as we waited. A doctor soon entered and told us what I already knew; our baby had no heartbeat.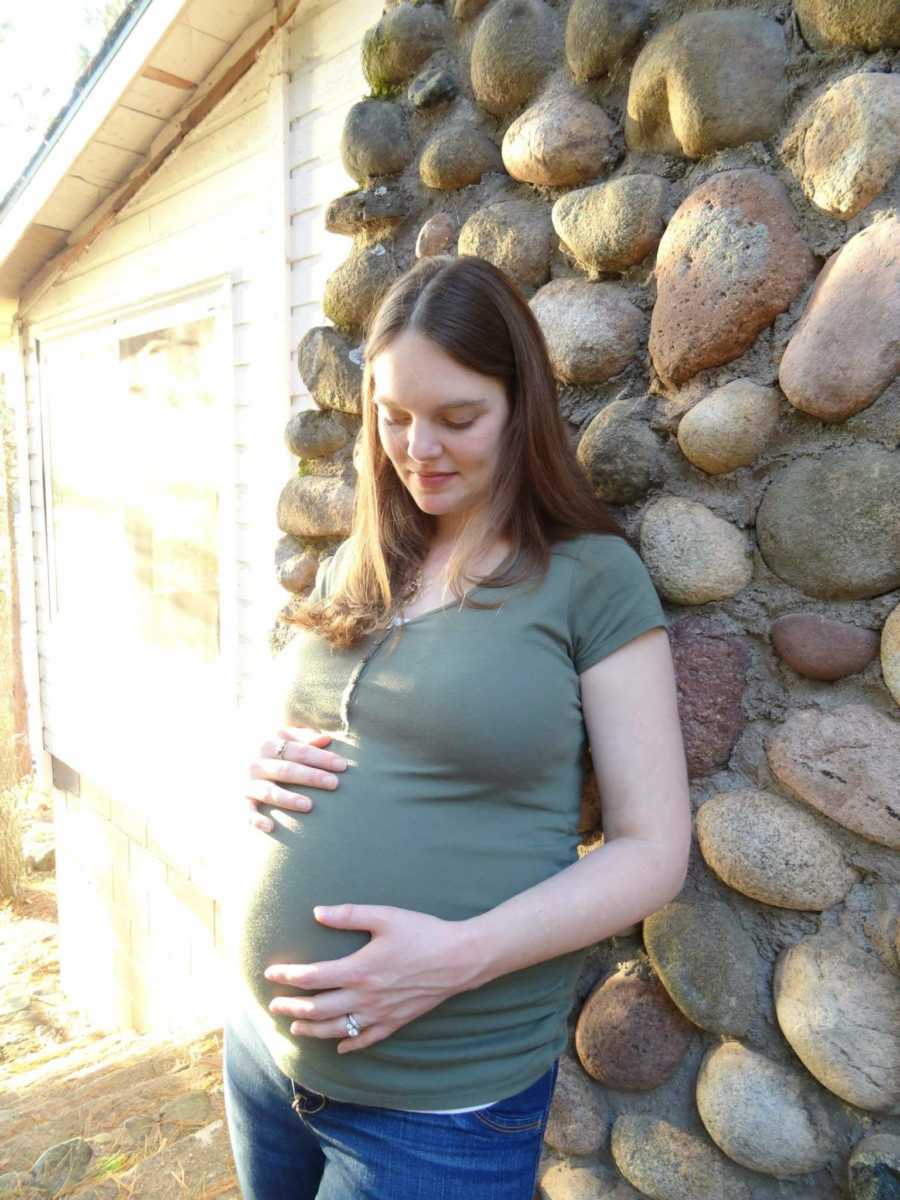 This led us to that dark, silent hospital room on Halloween 2013. We were supposed to be prepping a nursery and picking out names. Instead, we hastened to name an already much-loved child that was apparently not ours to keep. Three days after Finn's birth was the due date for our first pregnancy. I didn't want to get out of bed and face the world that day, but Jeremy convinced me to take a walk. We had had Finn cremated and I carried his tiny teardrop-shaped urn in my coat pocket as we walked the trails of our favorite park, imaging and wishing that he was still safe inside my womb.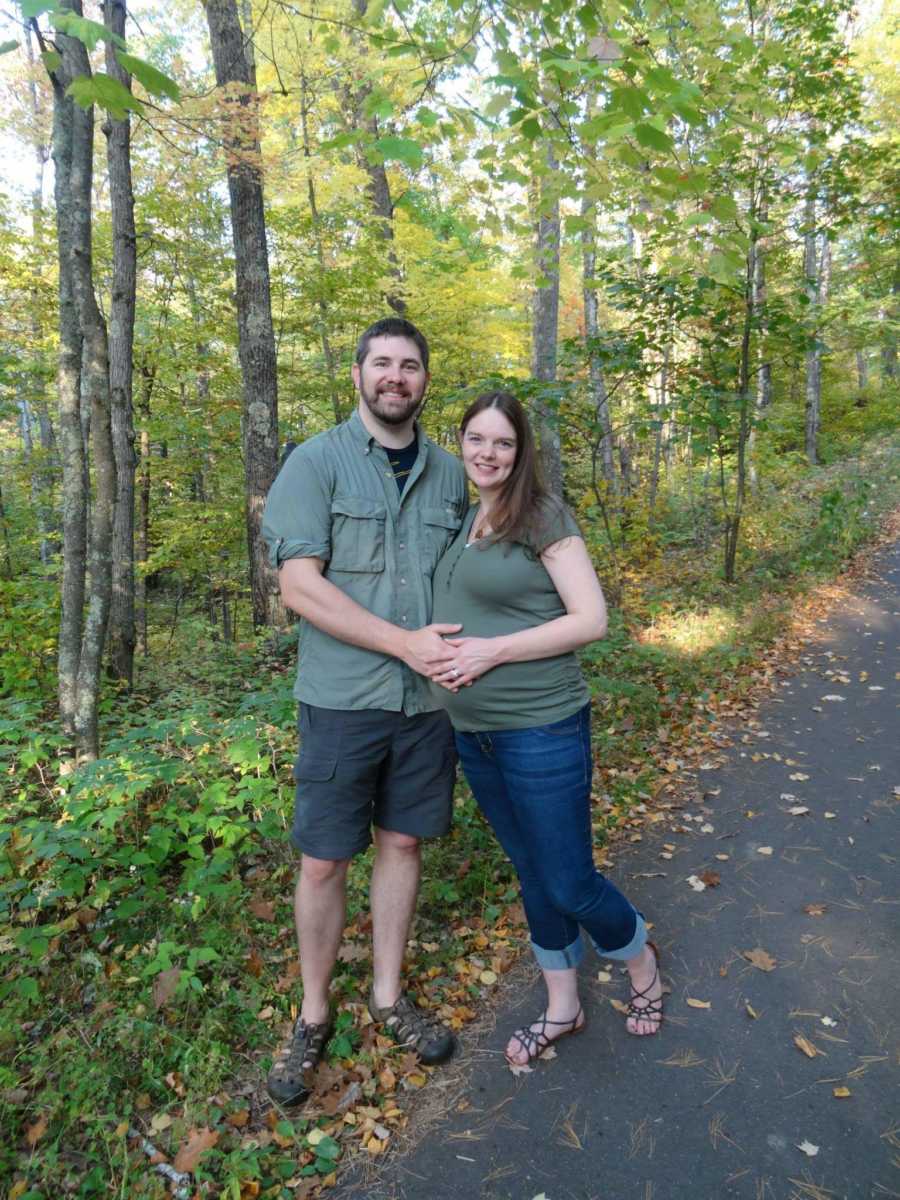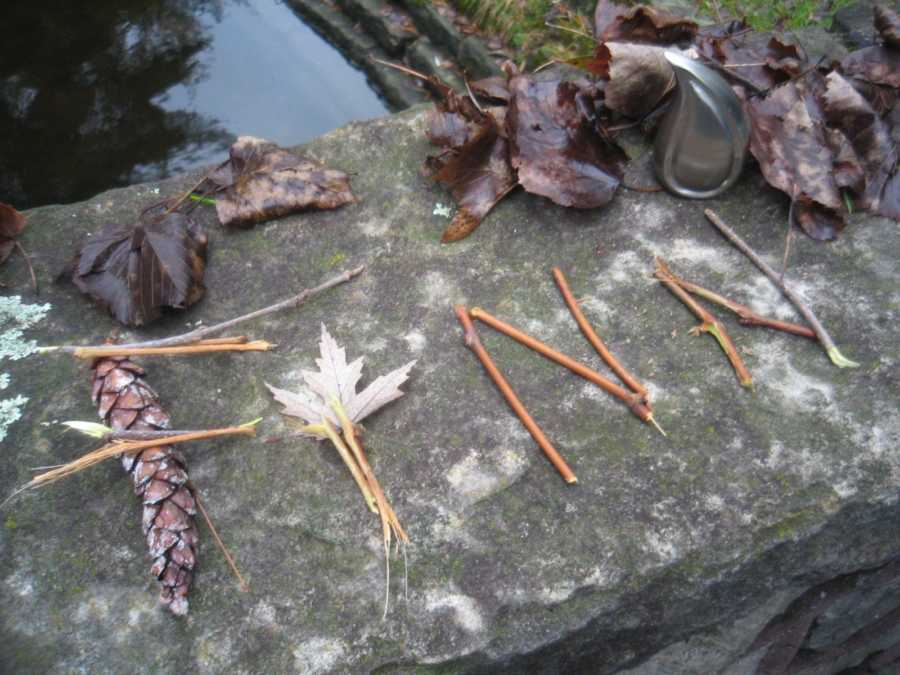 Months later we found out I was pregnant yet again, and thus spent the whole pregnancy holding our breath and half expecting the worst to happen again. My mantra, that I repeated to myself often, was 'this baby is healthy and I will soon hold him or her safely in my arms.' We excitedly anticipated this new baby's arrival, yet also still mourned for Finn. After little Will arrived I actually caught myself calling him by Finn's name several times. This beautiful baby was the answer to so many prayers and brought us a joy we never thought possible, but the agony of our recent loss still lingered.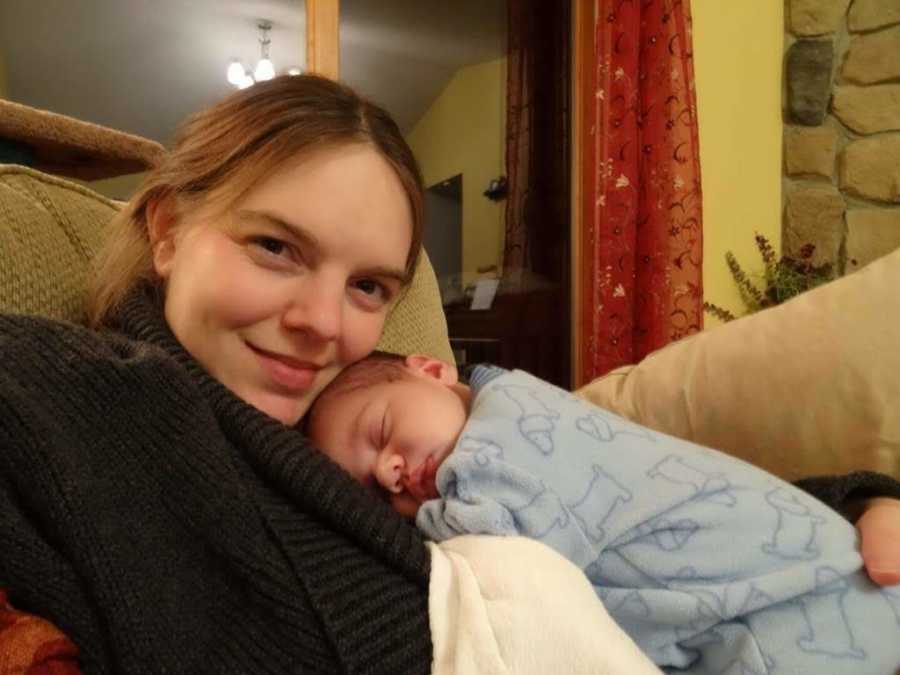 Life with baby Will was a treasure so sweet it eventually took away the sharp pain of our grief for Finn. Reminders popped up from time to time, especially when I became pregnant again with our youngest, Asher. Once again, we fervently prayed for a successful pregnancy, yet knew the worst could be just a devastating ultrasound away. Yet, I continued my mantra for a healthy baby and we gratefully added Asher to our home in December 2016.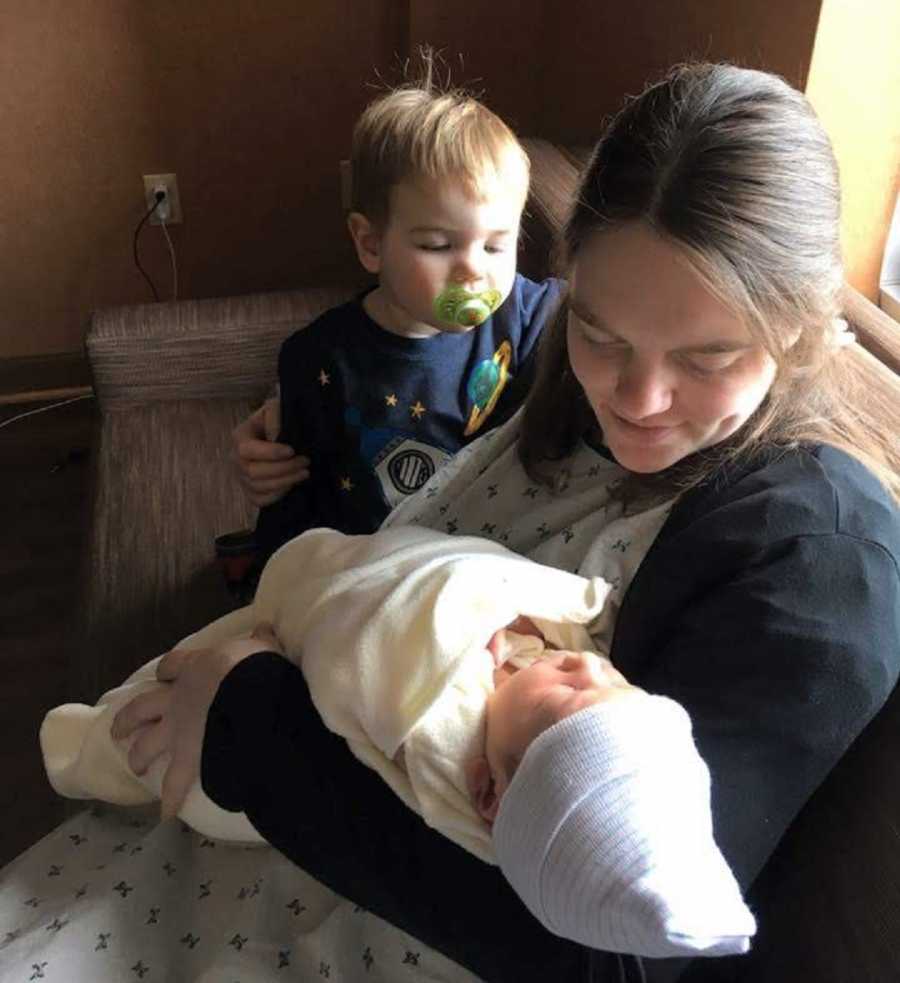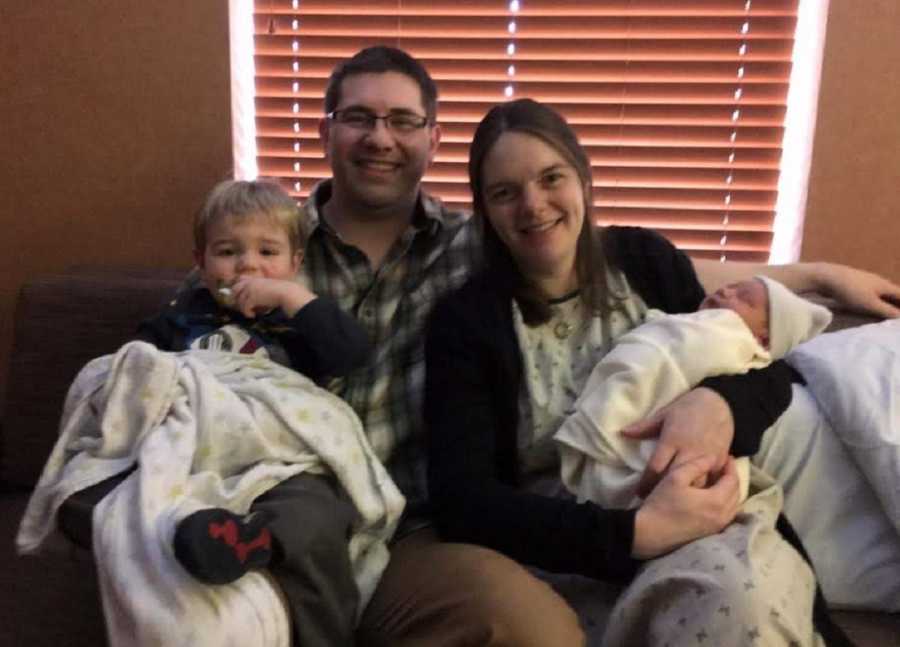 The dichotomy between the arrivals of Finn and his brothers will always confound my heart. If Finn had survived there would not be a Will, and possibly not an Asher, and I simply cannot fathom life without our sweet, silly little boys. So, we instead choose to be thankful for the time we did have with Finn and for the blessings we have since received. Finn came into our lives after several grueling years of infertility and one miscarriage. He filled our world with new purpose and much happiness during the months I carried him. His loss showed us the power of a parent's love, which in turn gave us the courage to keep trying for a healthy child. His lessons linger on as we raise his rambunctious little brothers.
When we grow weary of the daily grind of parenthood, it helps to take a step back and reassess just how lucky we are to have two healthy children. We are not perfect parents, but our firsthand experience with the fragility of life has taught us to love fiercely and openly. These moments of reflection ensure that Finn remains an integral member of our family.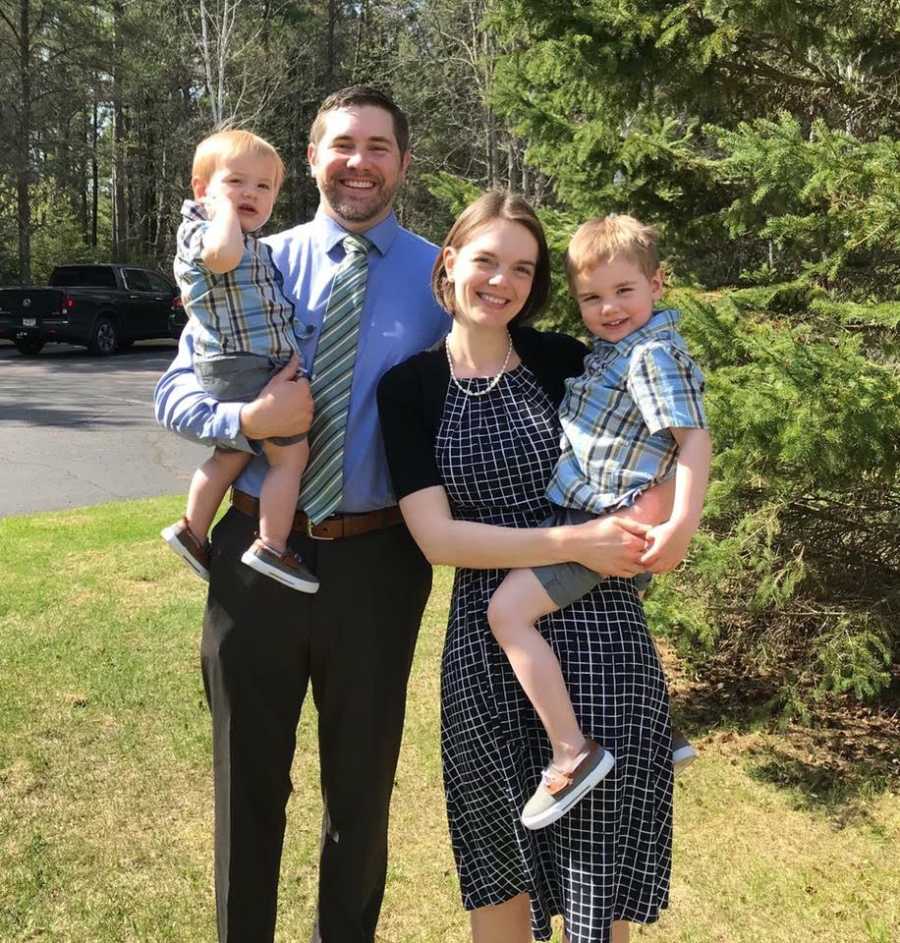 Halloween will always be a unique time of year for our family. While Jeremy and I will constantly be reminded of the deep anguish we felt in 2013, we are also blessed to make happy memories with our other children. Costumes, candy and carved pumpkins now fill the season, instead of solely loss and anguish. The list of loved ones who are now with Finn grows longer, especially this year with the recent loss of my dad. Each loss brings new grief and additional life lessons, yet I take comfort knowing that Finn resides safely with both of my parents, who I know love him beyond measure. I believe they watch over us now and can feel their love continuing on as I share it with my family.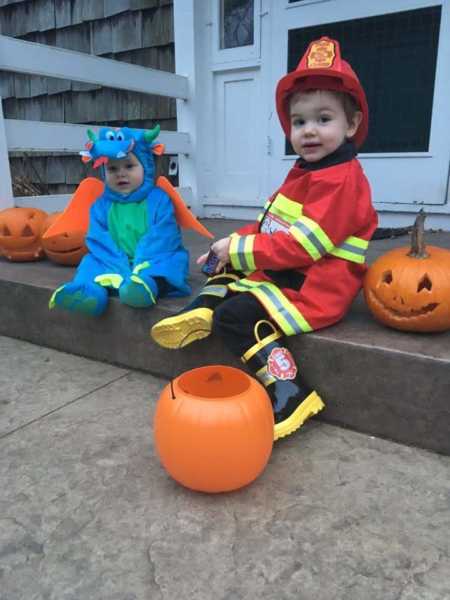 We'll meet again someday, sweet Finn, and until then we'll continue sharing your story and your name in the hopes that we can give comfort to those who share this grief."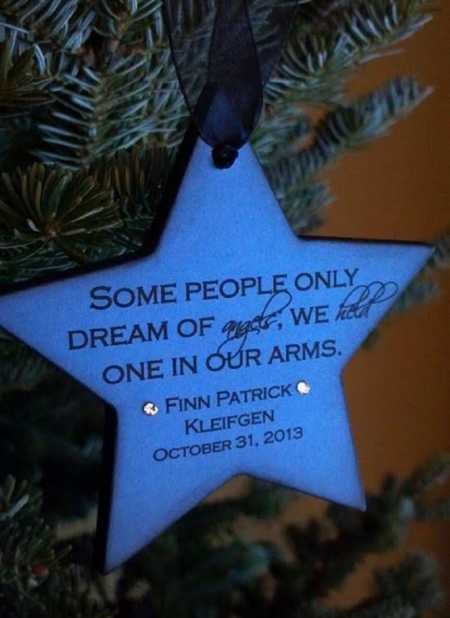 This story was submitted to Love What Matters by Ann Kleifgen, 36, of Stevens Point, Wisconsin. Submit your own story here, and subscribe to our best stories in our free newsletter here.
Provide hope for someone struggling. SHARE this story on Facebook to let them know a community of support is available.