"Who would have known when I swiped right on a cute guy named Seth on Tinder I would be swiping right on the rest of my life. I didn't know I was sitting across from my future husband at dinner the first night we met, just like I didn't know he would be the father of our son a little over a year later.  Although neither one of us knew that on our first date, it didn't take many dates for us to realize we'd never need Tinder again.
Since we both knew from early on that we wanted to spend the rest of our lives together, our relationship was never really taken 'slow.' It only took a couple weeks of knowing each other before we officially started dating. The day Seth asked me to be his girlfriend will forever be one I'll remember because he blew the surprise when he sent me a text about his plans that was actually meant for his friend…. Even though I knew it was coming, that will forever be one of the best days of my life.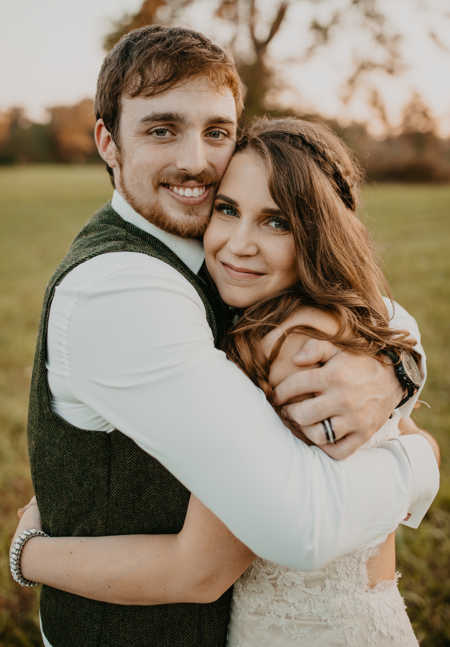 Fast forward to the end of summer, we found out some big news that would speed up our relationship even more. We found out we would be becoming parents the following May. I don't think either one of us knew what to think or do. But what we did know was that we had each other and everything would be okay because of that. After finding out the big news we bought a house together in his hometown and officially started preparing for the biggest change in our lives.
One of the next best days of my life happened on Christmas Eve morning that year. We were celebrating Christmas early and exchanging gifts before we spent the majority of the next day apart from each other when he actually pulled off a surprise this time. As far as I knew, I was getting a gun for Christmas and I believed that, mainly because I had shaken my packages the day before and heard bullets shaking around. Sure enough, when I unwrapped it, it was a gun case. But when I opened it there was no gun… Just a box of bullets and a snowman ornament. So I opened the snowman and inside was a diamond ring. He proceeded to get down on one knee and he asked me to marry him.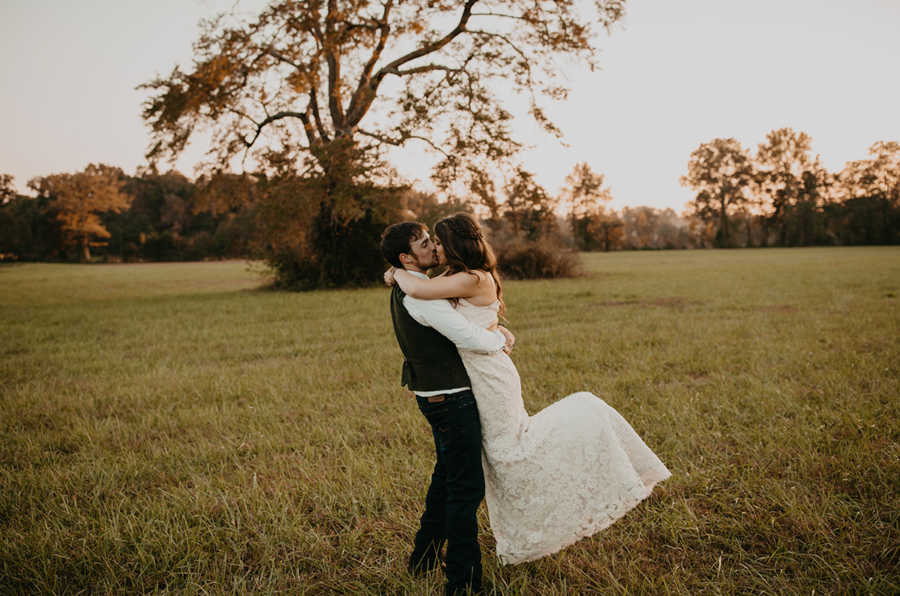 To make wedding planning even more stressful than it normally would, we had to put it on hold when we welcomed our baby boy named Wesson into the world on May 9th, 2017. We were given the most perfect baby we could have ever imagined and we officially became a family of 3. We would have never guessed Wesson would have ever turned into the wild child he is today.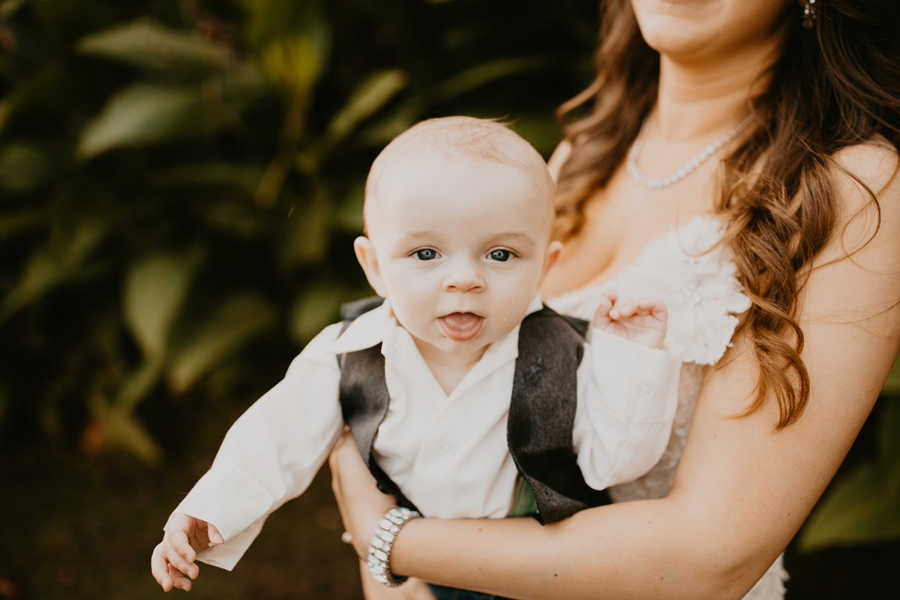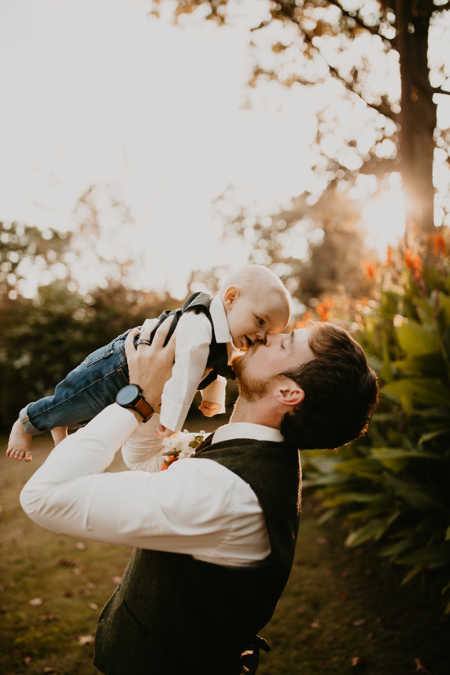 On October 14th, 2017, we made it official and I got to marry my best friend. Our wedding day was everything we could have asked for and more. We had all of our family and friends there to celebrate with us, and all of the ideas and plans my mom and I had been planning for months became reality. We had spent 9 months searching for a venue, a food caterer, a florist, a photographer, and all the antiques and vintage finds that made our wedding day so special.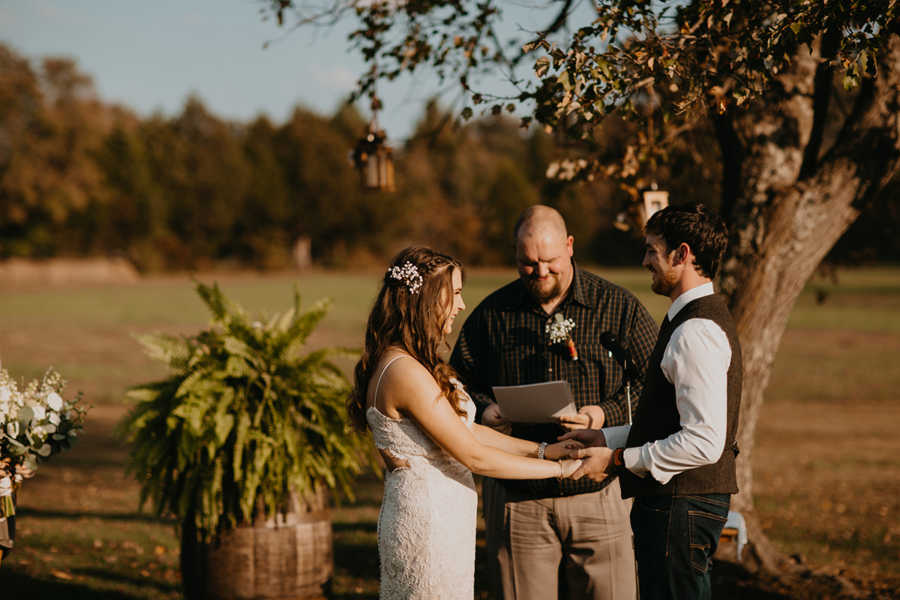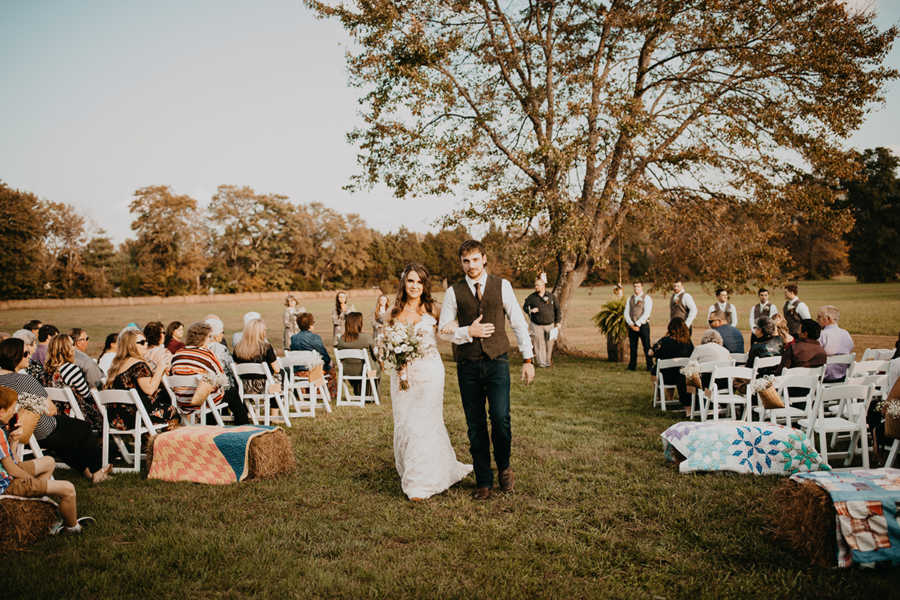 I'm sure every wedding has details that make the day a little more stressful. But most don't have a six-month-old baby that steals the show. Wesson enjoys all the attention he gets and it's a good thing because he was loved on all day long.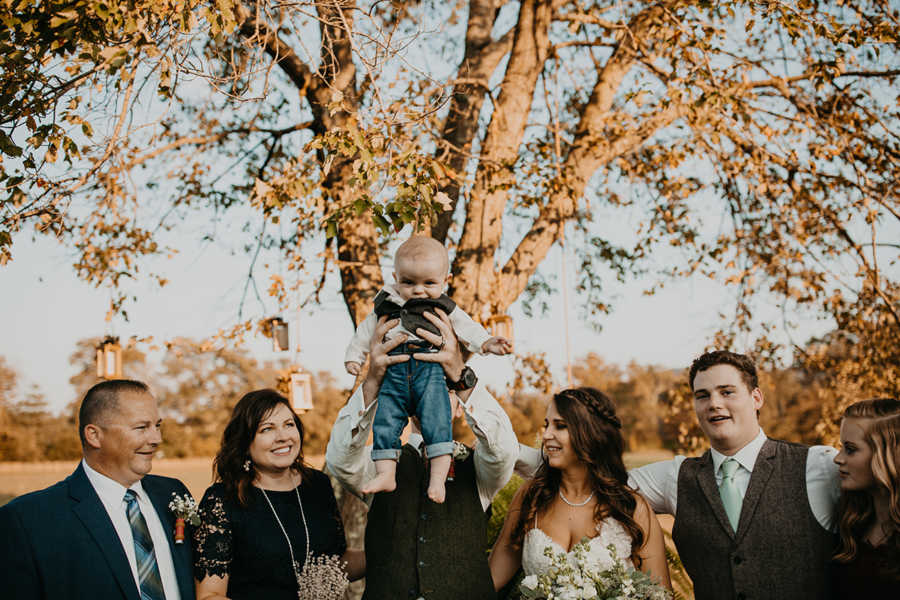 Between fitting, in nap times and feedings it was a busy day for a little guy and after the ceremony was over, he just wanted to try and grab a snack during picture time… Luckily our amazing photographer captured this moment because it really shows Wesson's personality.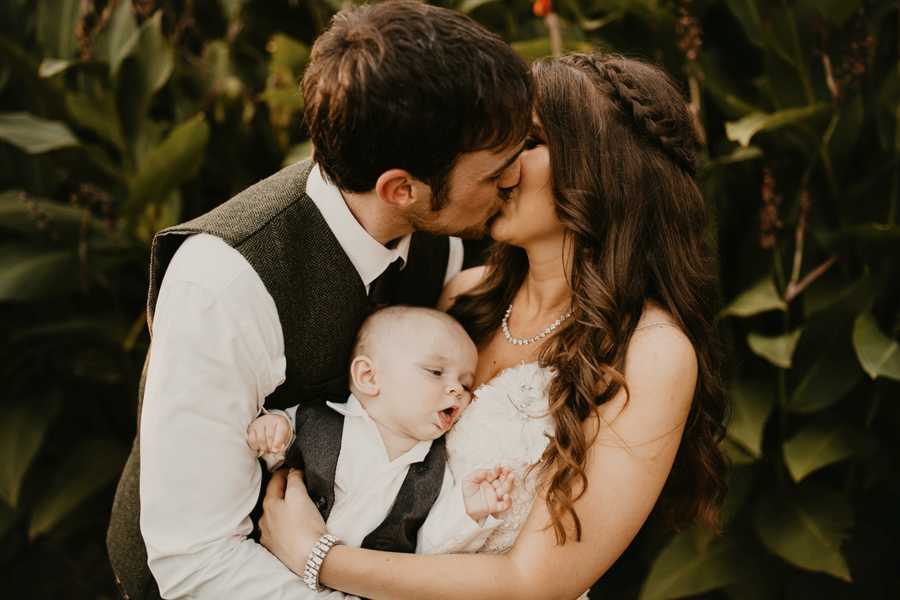 And honestly, the wedding went by so fast we don't really even remember this happening… So when we got the pictures back a couple months later, seeing this particular one gave us a good laugh.  With being a stay-at-home mom, Wesson pretty much gets what he wants so it was no surprise he did this.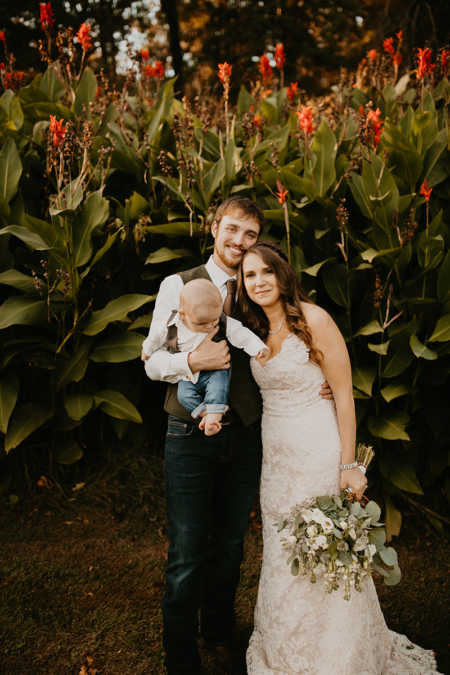 He's the definition of wild but when it comes down to getting to eat, he's always ready for his momma, and those are the few calm and special moments we get. Those moments and funny pictures like this will be something we will cherish for a lifetime.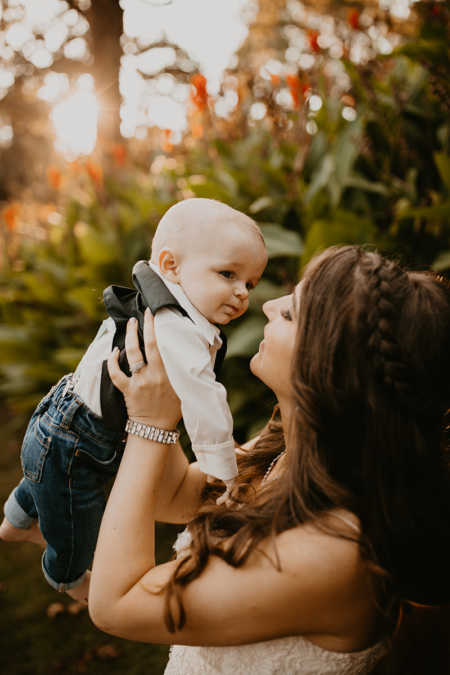 We are now about to celebrate our 6th-month wedding anniversary and Wesson's first birthday. It's crazy how it feels like we've been together forever.
Our story may be unconventional and a little backward but it could not have worked out any more perfectly because at the end of the day, I get to put a perfect baby to sleep and kiss my husband goodnight."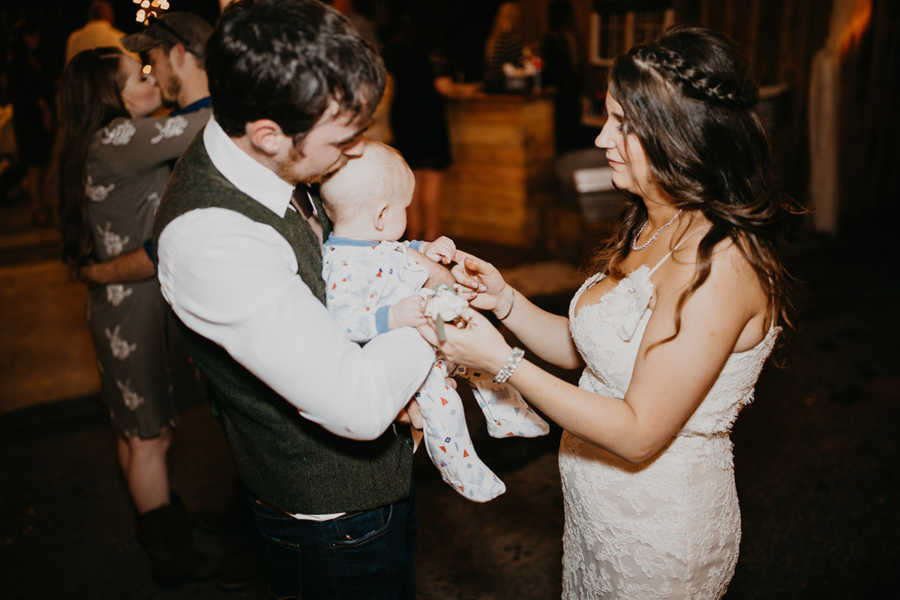 This story was submitted to Love What Matters by Tayler Way, 24, of Lawrenceburg, Kentucky. Be sure to subscribe to our free email newsletter for our best stories.
Read more stories like this here:
'I'm wearing my first wedding rings.' I braced myself for an angry, jealous response. It was his wedding day, too.': Widow wears wedding rings to late husband during second wedding, never plans to take them off
'Was it my fault?,' he wrote down. I ran to get his mom. 'Is everyone else okay?': Husband makes miraculous recovery after car accident, months in ICU, 'completely overcome' on wedding day
Please SHARE this story on Facebook to encourage other parents to cherish these little moments.