"Brooklyn is the baby of our family, the youngest of 5 siblings. She was born just 11 months after her sister Gracie. Some would say they're Irish Twins, siblings born within the same year, often having the same characteristics as twins. It was true Brooklyn and Gracie were completely inseparable, but they were also polar opposites. Because Gracie and Brooklyn were so close in age, they practically did everything together. But it was pretty evident early on – they were different. Brooklyn was different. I often use the word 'different' and I wish I could put quotations around it every time, but it's the only way I could describe what I noticed. Later on, I came to understand what it really truly meant.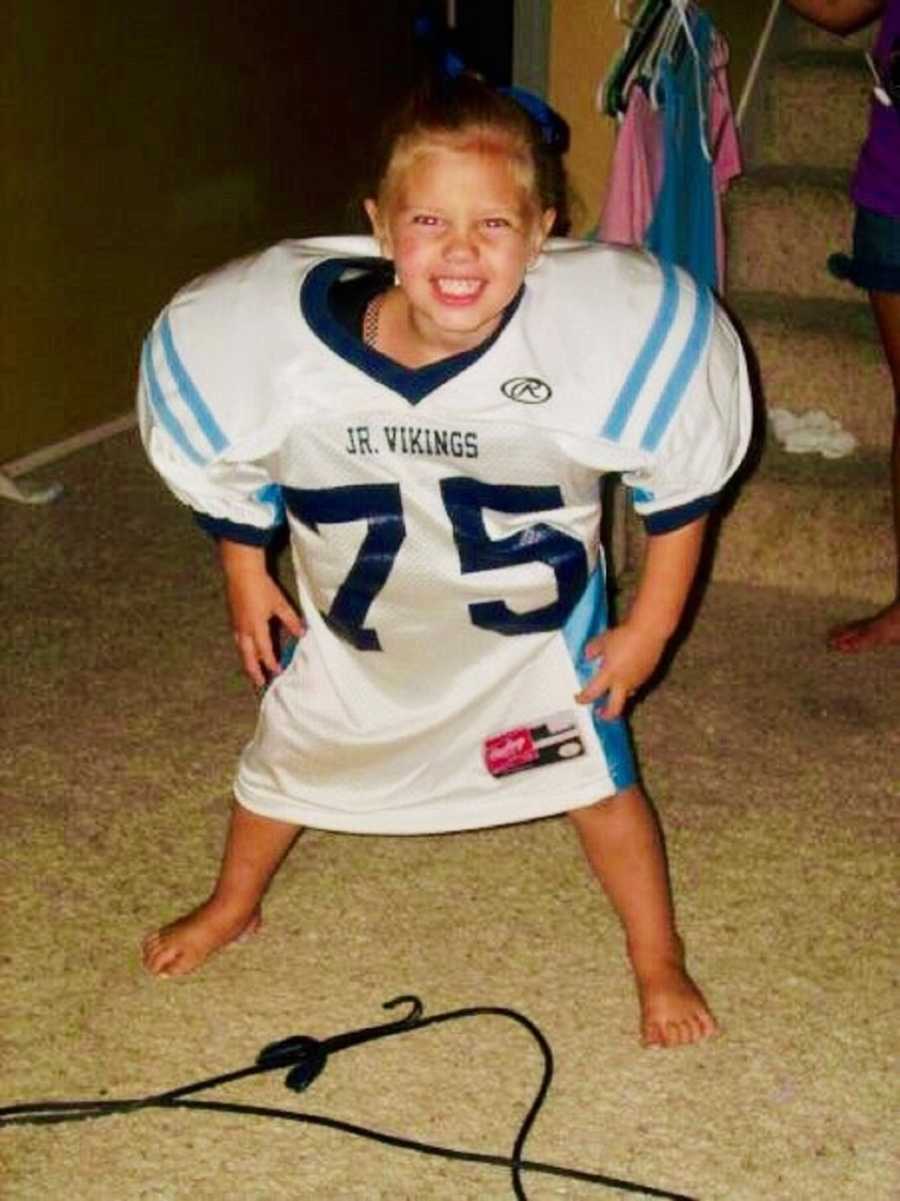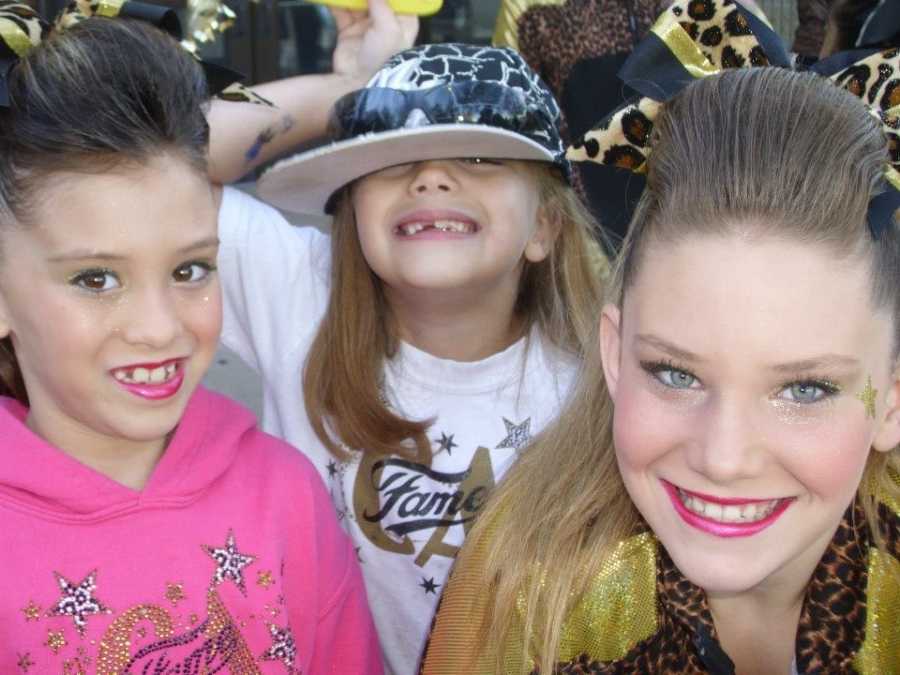 Gracie, Brooklyn's older sister was into all things girly. She loved wearing dresses and skirts and getting her hair done. Brooklyn preferred anything but dresses, and would much rather be outside playing with her older brothers. Her dad and I didn't think much of it. She was little, and she thought my husband was the coolest person on the planet. She was his partner, his buddy, they were inseparable. David and I wanted a little boy so badly, but we were blessed with 3 girls, so having a little girl who was somewhat of a tomboy what kind of fun. I think my husband enjoyed that part of her.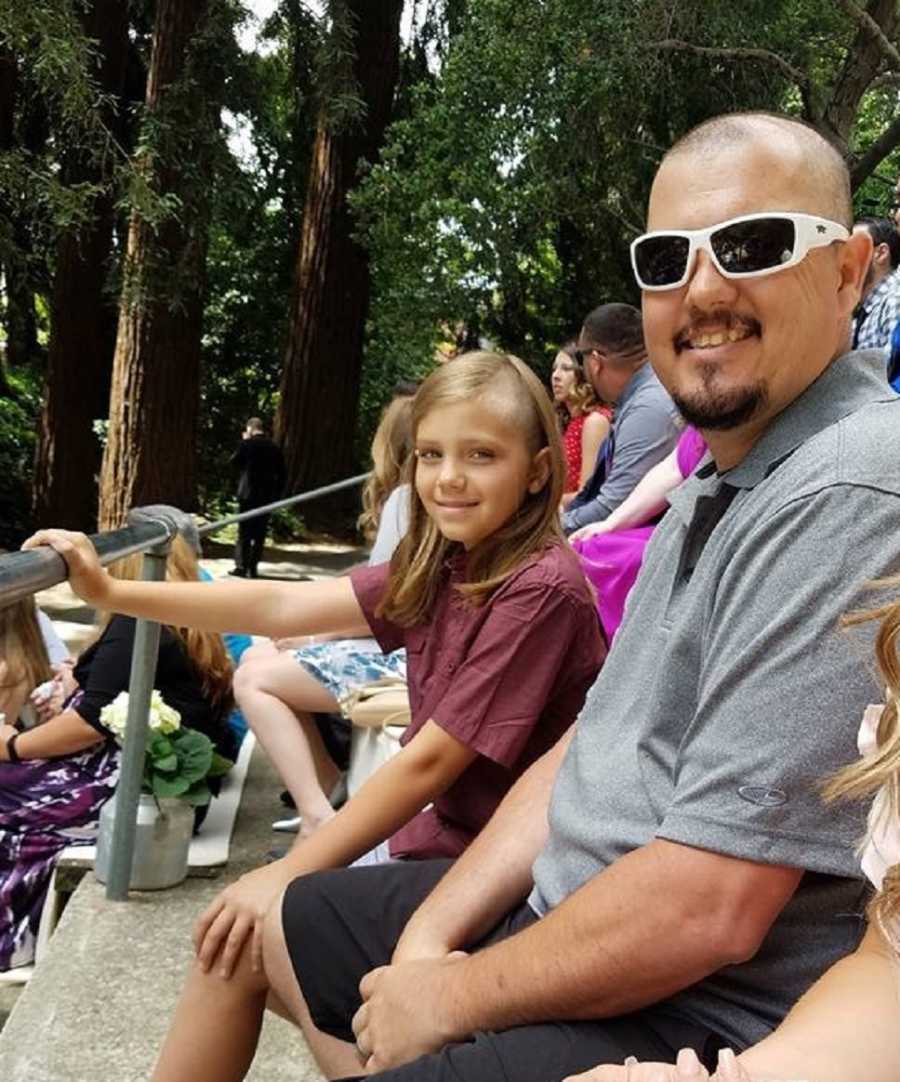 By the time Brooklyn was 4 years old, her tomboy phase became something different. I remember getting her ready for her first day of pre-K and she said to me, 'Mom, I want to dress like a girl today!' I mean, no big deal, right? She is a girl. What she meant by that was, today she didn't want to wear a hand-me-down shirt from her brother, or a baseball hat. She wanted to wear something that was bought for her – girl clothes. But at that moment, asking me to dress her like a girl when she was a girl, made me question everything about who she was.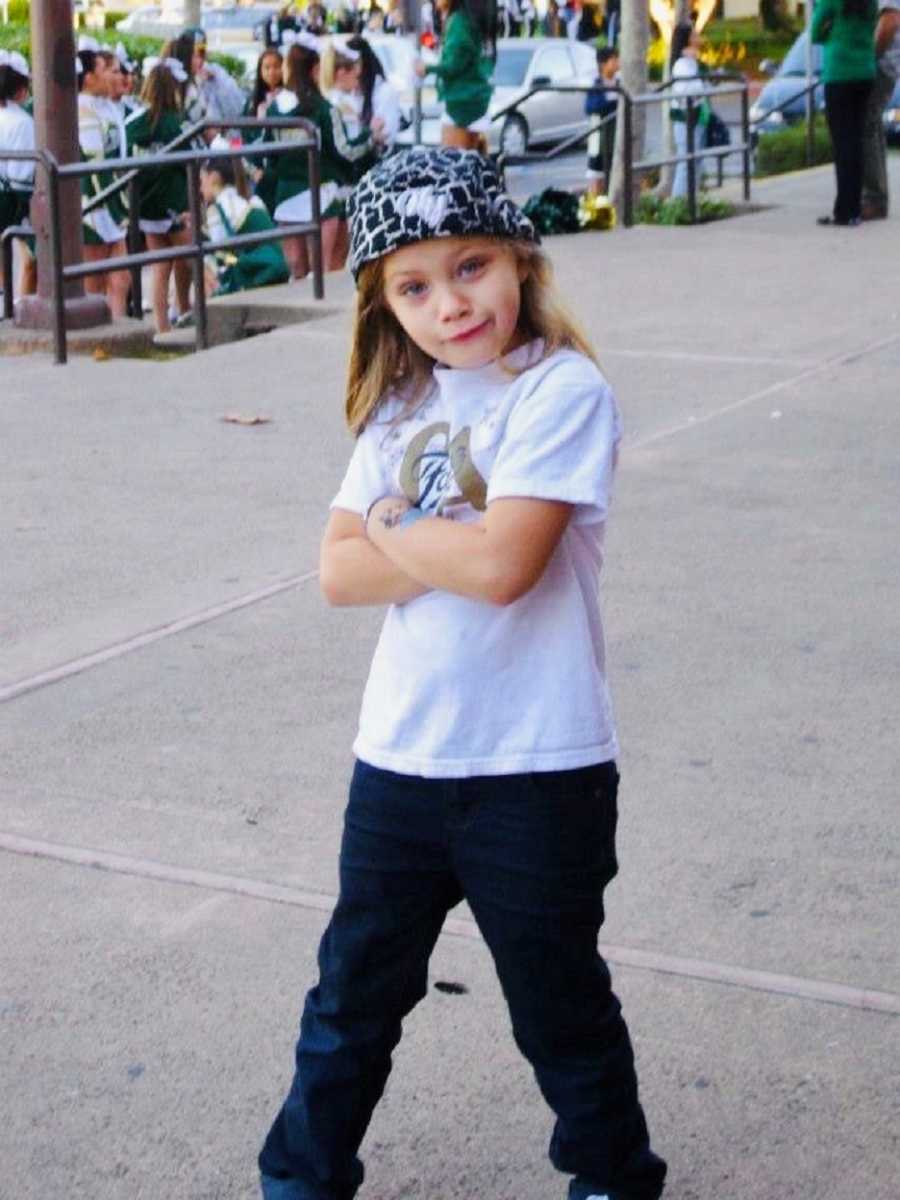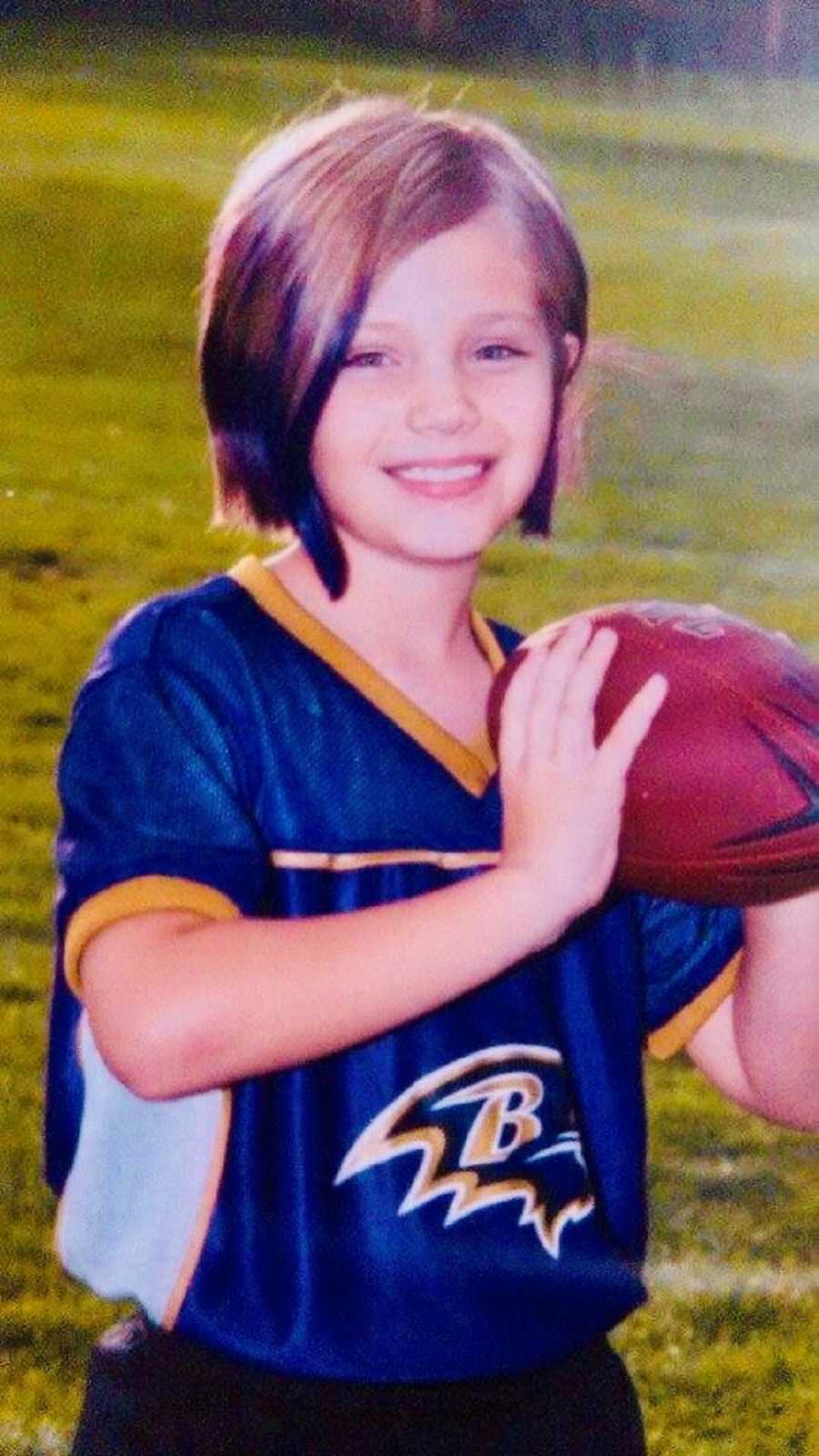 I remember going out to the living room and telling my husband before Brooklyn walked out to 'not make a big deal about what she was wearing,' as if she would stop dressing like a girl if we did. Both David and I tried not to make a big deal out of that moment and I'm not really sure whether I was proud that she looked so beautiful in her cute pink outfit, or if I was confused. As the weeks went on, she would go back and forth between dressing like a girl and dressing like a boy. I often had conversations with her, asking, 'Are you a boy or are you a girl?' Brooklyn always responded with the craziest look on her face. 'I'm a girl!'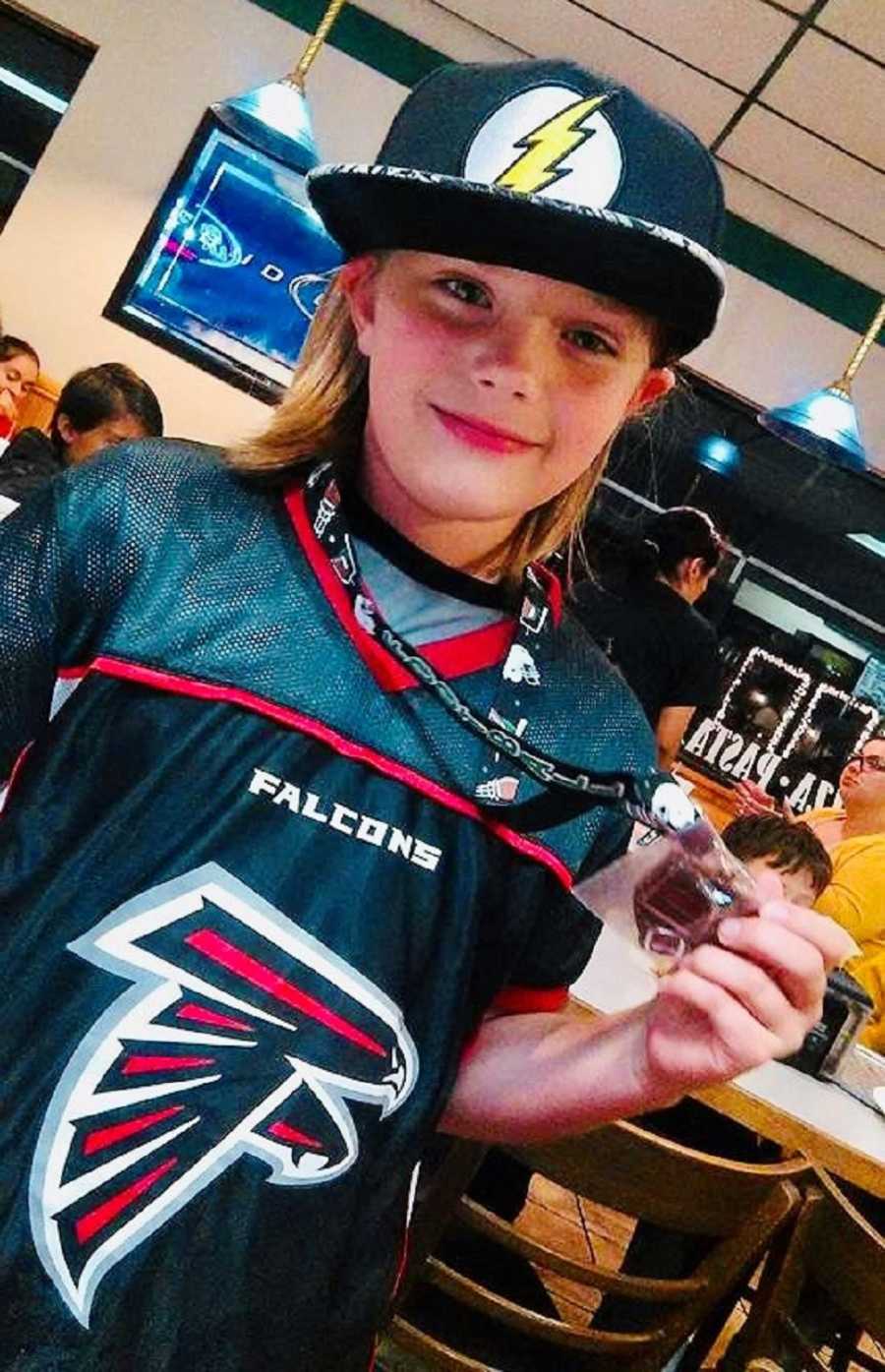 On the days that Brooklyn would dress in her girl clothes, she would come home and immediately throw on a backwards baseball cap, jeans and any shirt she could find with a monster truck or hot wheel car on it, or Batman or Superman. It was almost as if she was wearing girl clothes to fit in, like she knew at age 4 the way she dressed wasn't 'normal' for a girl. I'm guessing because she had two older sisters and they most definitely didn't dress like her. I for one didn't stop her from dressing the way she wanted. Sure, there were days we had family outings or events and I picked out her outfits, but what mom didn't do that for all their kids? I stopped buying things for her that were boldly girly and stuck with muted colors, although I tried to have pink and purple in her outfits as much as possible. However, that would soon change.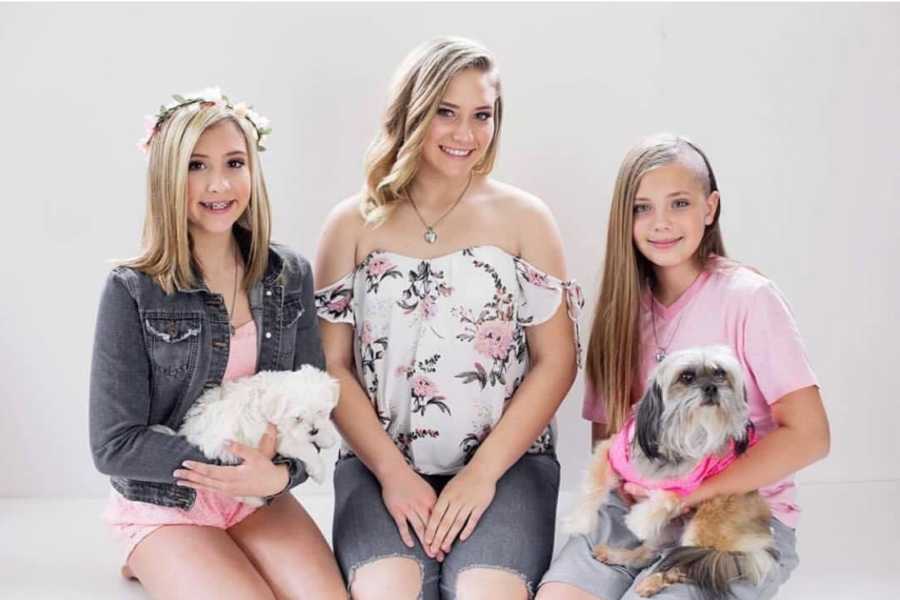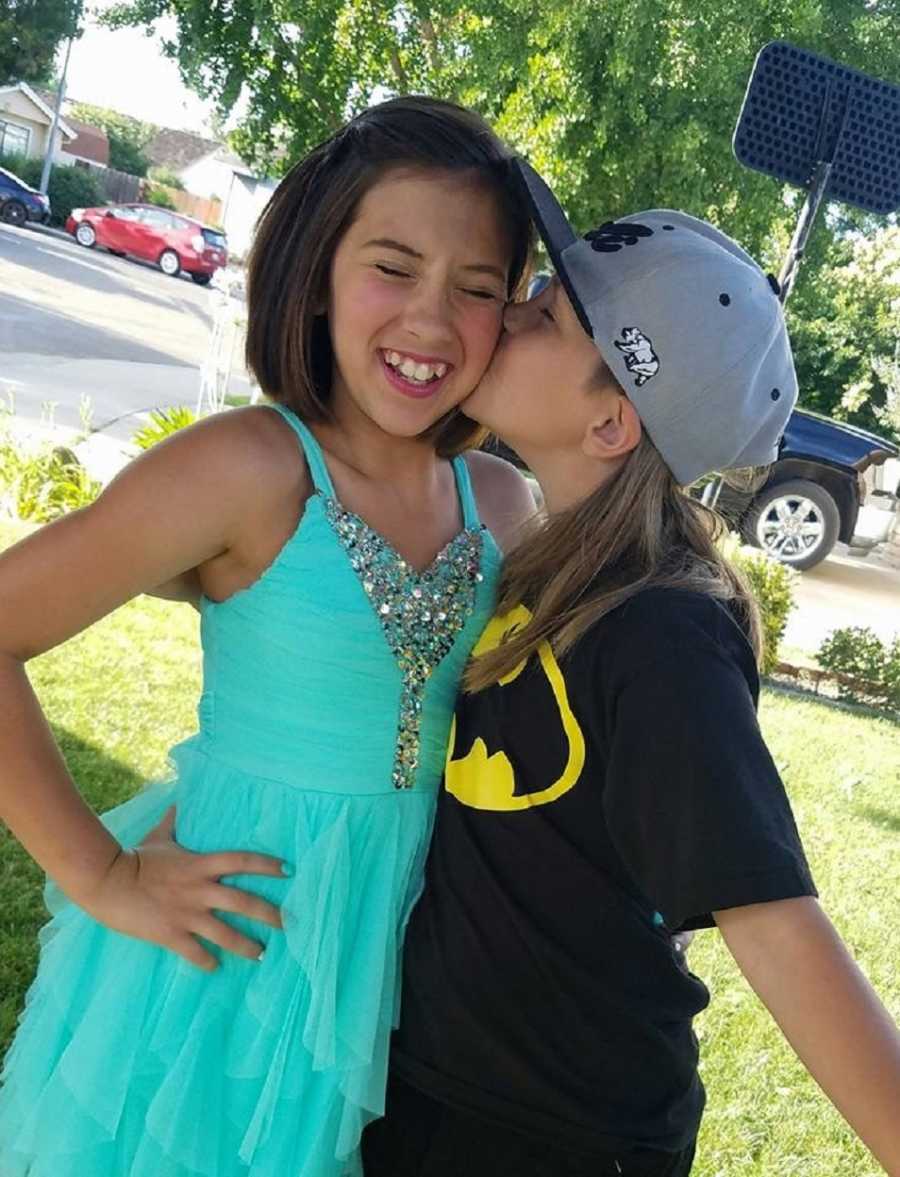 Brooklyn was 6 years old when I purchased a shirt for her that was black, but had hot pink all over it. The tears streamed down her face. She hated it so much, her daddy scooped her up into his arms.
'Don't cry, baby. We can take it back to the store and you can pick out whatever shirt you want,' he told her.
Brooklyn made a beeline to this long sleeve green shirt with a giant Tonka truck on it. Attached to it was your own Tonka truck that you got when you purchased the shirt. I tried to distract her from the shirt by pointing out girl's clothes with superheroes on it but she took one look at her daddy and he crumbled at her feet. We were taking that shirt home. Later that evening I sat down with my husband.
'I think we need to stop buying her shirts form the girls' section,' I said. 'I think it's unfair to force her to wear something she doesn't love.'
We made an agreement that her pants and underwear would come from the girl's section, but her shirts could be all boy.
I still continued to have those conversations with Brooklyn, asking her whether she was a boy or a girl. No matter what age I asked her, she always responded with, 'a girl!' No issues, no question about it, no doubt in her mind – she knew she was a girl. Eventually I stopped asking because she was happy and loved who she was becoming. My husband and I had many talks about the possibility of Brooklyn coming out to us. We often discussed how he would feel if Brooklyn was gay, but one thing NEVER came into question – and that was our love for her.
Going out in public in Brooklyn's outfit of the day always lead to interesting conversations. Ordering at a restaurant, waiters would always call her, 'buddy.' I was so quick to correct them. Our friends and family would ask Brooklyn if she wants to be a boy, all because of how she dressed, the sports she loved, the cars she played with. I was the first one to correct them, always defending her, always proving that she was a girl. I failed to notice that Brooklyn never corrected anyone anytime they called her a boy. One night at dinner my husband David said, 'Why don't you correct anyone? If you're not a boy, then why don't you tell them you're a girl?' Her response was simple. 'I don't want to embarrass them.'
'Embarrass them!,' I said. 'They're calling you something you're not.'
'I know, mom. But it's OK if they think I'm a boy. I know I'm a girl who just likes wearing boys' clothes because they are more comfortable. There's nothing wrong with that.'
It was in that moment I realized my husband and I we're giving our daughter the greatest gift. The gift of love. The gift of acceptance. The gift of knowing who you are. I was in complete awe of my young daughter sitting there. I knew that no matter what anyone else believes, what society thinks, what my friends and family may think, I knew Brooklyn was different in more ways than one.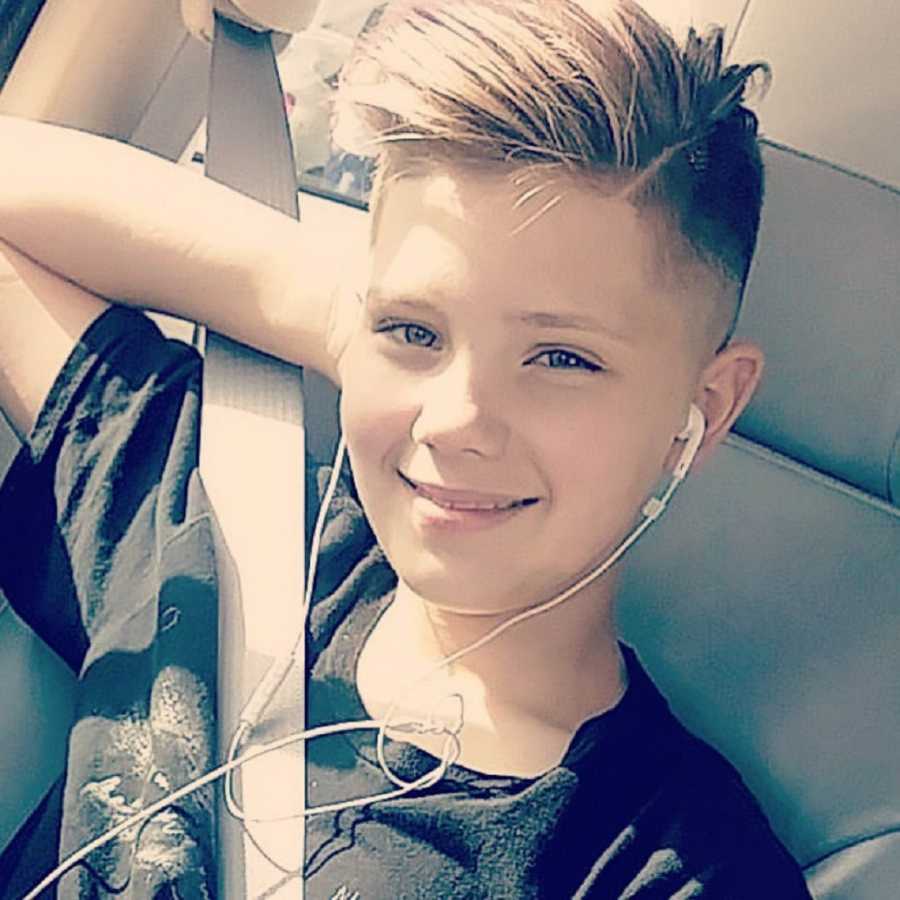 Watching Brooklyn change throughout the years, it was clear that even though I have loved all three of my girls the same, she was different. My heart told me I needed my home to be a place where my girls could be whoever they wanted to be. That also meant loving whoever they wanted to love. In that moment I decided this – my children will never have a 'coming out moment.' My children will never have to wonder what I will think of them because of who they love. My children never have to sit me down and have the conversation that so many children have a hard time discussing. Why, you ask? Because a 'coming out moment' means they would already feel different, and that's the last thing I want.
I knew Brooklyn was gay, I didn't need her to sit me down and record our conversation. I didn't need her to write me a long letter. I didn't need her to do anything but be herself, so I started the conversation with all three of my girls. I wanted them to know that love comes in many forms. I wanted them to understand it does matter who you love, but not in the way you think. I love all my children equally, but I love you differently because you're different people. You will never have to feel different in your own home. Our home is your safe place. After this conversation with my girls, I stopped using the word 'different.' Society can use it, but not in my home.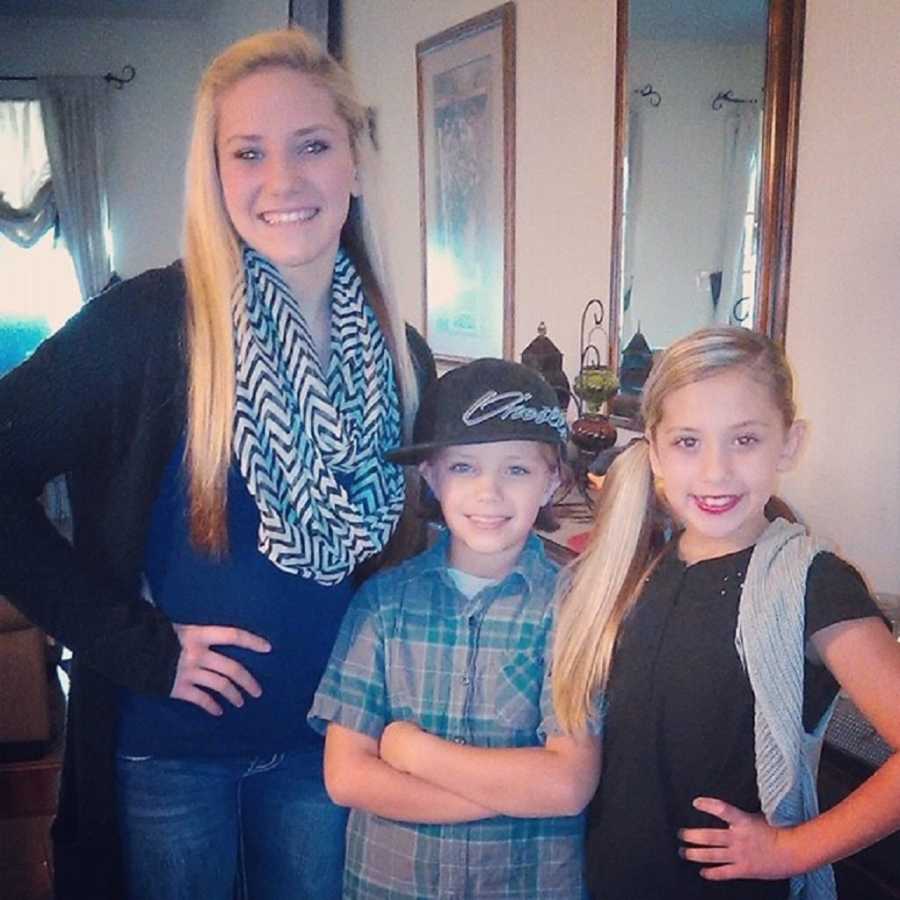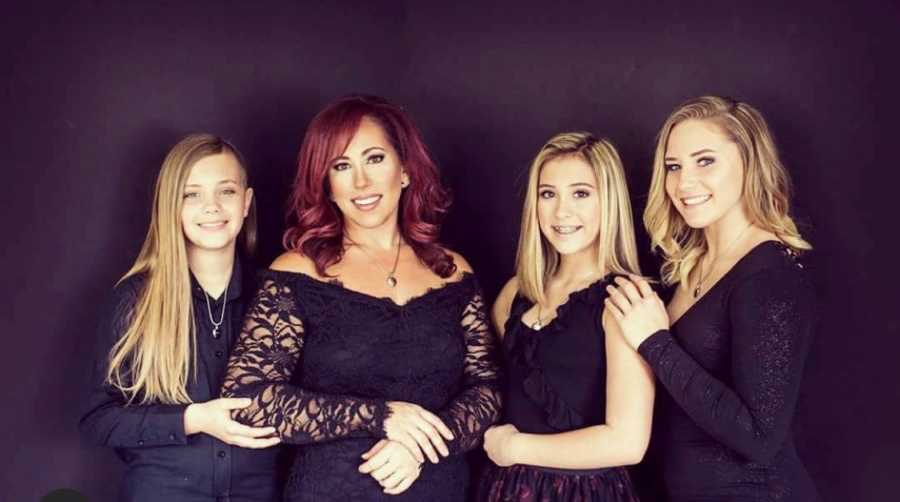 Two and a half years ago our life would change forever. My husband lost his battle with brain cancer. Brooklyn lost her best friend, her buddy, and her protector. My husband David, her dad, is a man of very few words. Headstrong, determined and stubborn, but his love for his kids was nothing short of amazing. I often worried how they would handle this kind of loss and I was scared. Society was already judgmental and harsh with those who love 'differently.' How would Brooklyn handle this and the pressure to be who she wanted to be without judgment from others? Middle school is scary enough and as a mom I was incredibly worried about her strength to get through it with everything happening. We started having more conversations, talking more about her personal life. Just as I teased my straight daughters about the boys they liked, Brooklyn was no exception. 'What's her name, tell me about the girl who is making you smile.'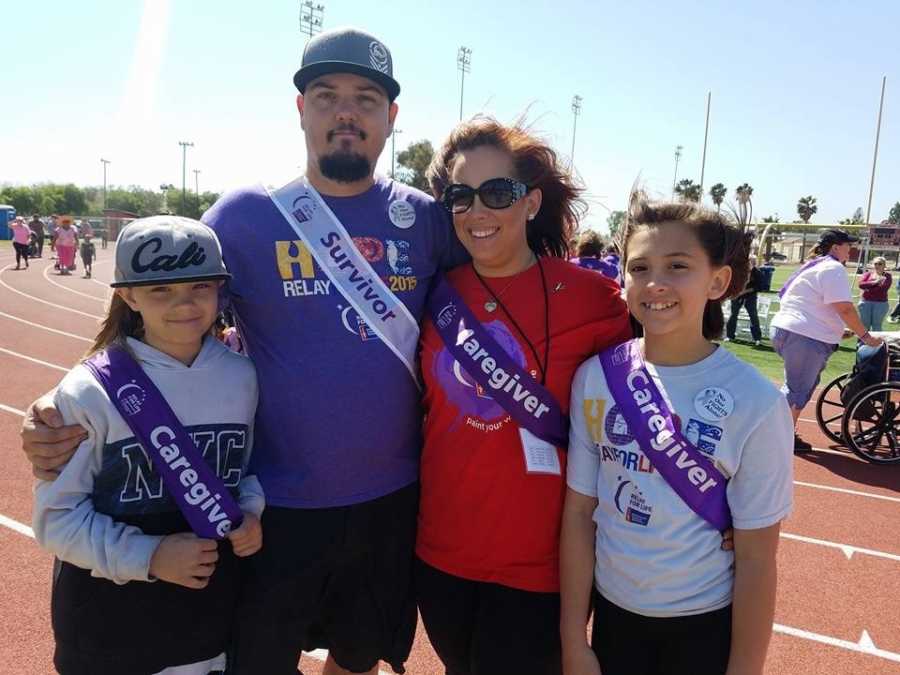 Even though Brooklyn never said the words, 'I'm gay,' I knew. She didn't have to. She knew it was different in our home. It was just who she liked. Just like my straight daughters. Crushes and likes, girlfriends and boyfriends. I wanted all 3 of them to know the conversation didn't have to change because we loved someone of the same sex. I wanted it to be normal in our home.
I stayed true and honored what my husband and I wanted. To create safe place for our kids. A place inside our home where they could be whoever they wanted to be, silly, sad, angry, happy, in love, gay or straight. The world can judge and be harsh and unequal, I will never allow any of my children – gay or straight – to feel their difference from the mother's love. Yes I'm aware society's view on who Brooklyn loves may be 'different,' but at the end of the day, she is my daughter. No less, no title, no label, plain and simple.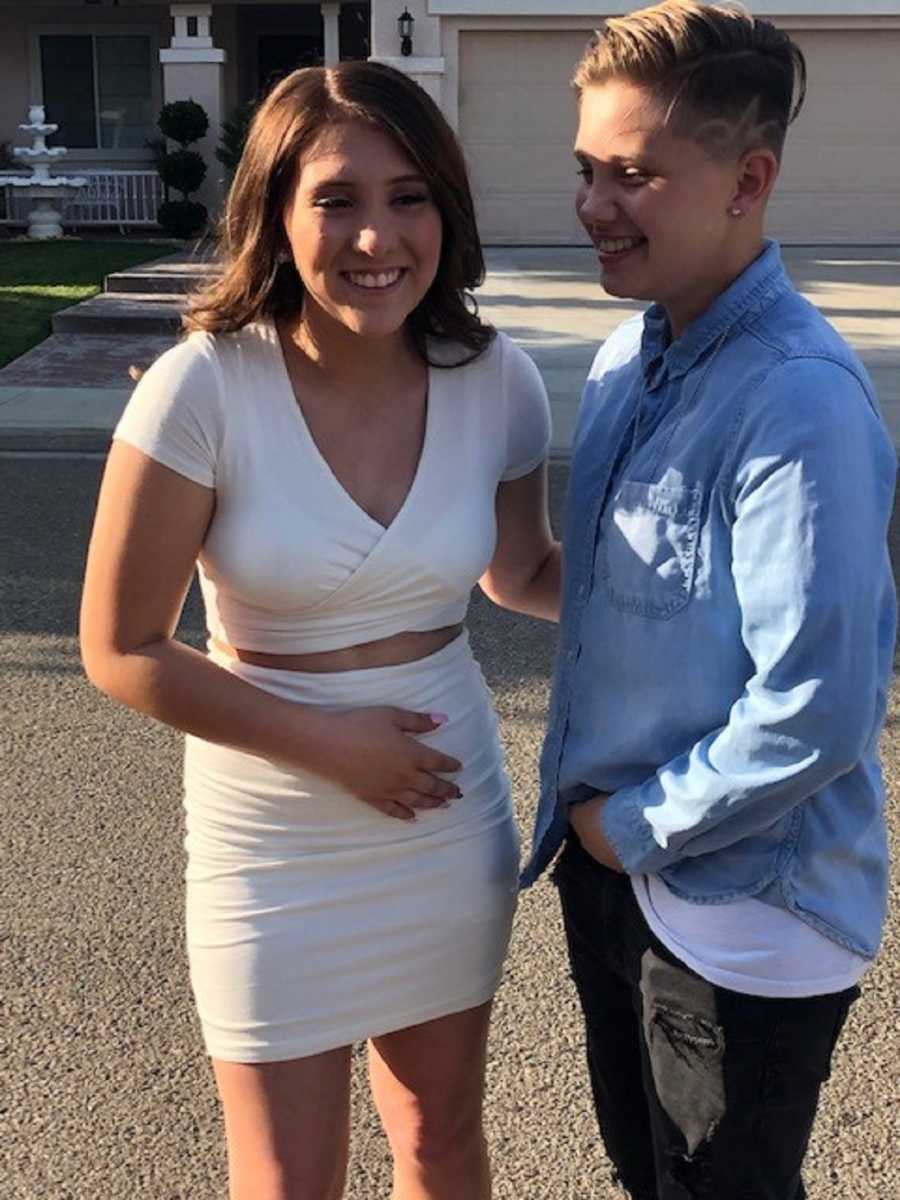 Since we have no 'coming out day,' we were excited to celebrate Pride for the first time at the largest Pride Parade in San Francisco. I don't think Brooklyn really knew what the day meant, or that they even had a day to celebrate love and the LGBTQ community. I'm pretty sure she googled it. In fact, she was more worried about refusing to wear rainbow because all she wears is black. The day before, we went shopping as a family to purchase our outfits. In true Brooklyn fashion, she found the perfect rainbow shirt, although she was still hesitant about wearing it. She didn't exude any particular excitement. I mean she smiled, but I think she was more nervous about the day because it was something she had never done. She barely called herself gay or used the words 'I'm gay' out loud, so going to a festival meant essentially having to shout it from the rooftops.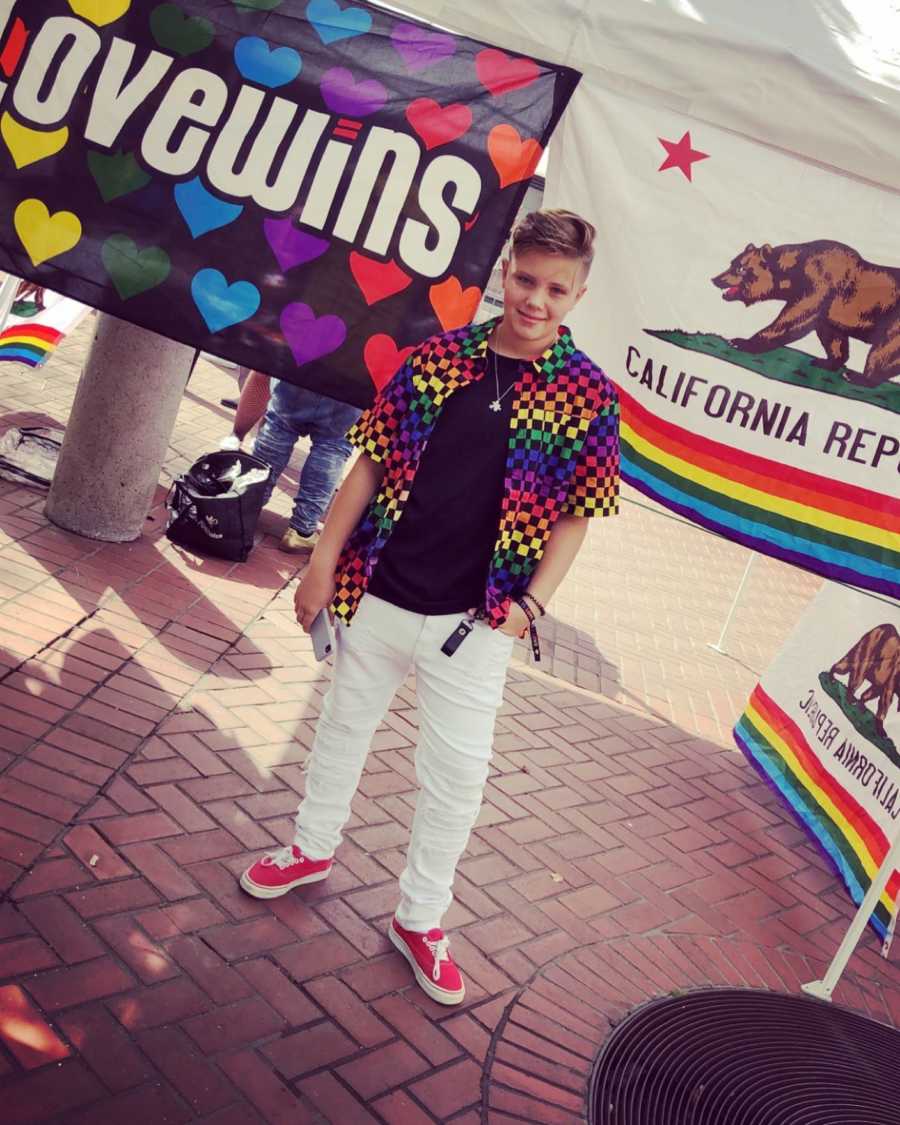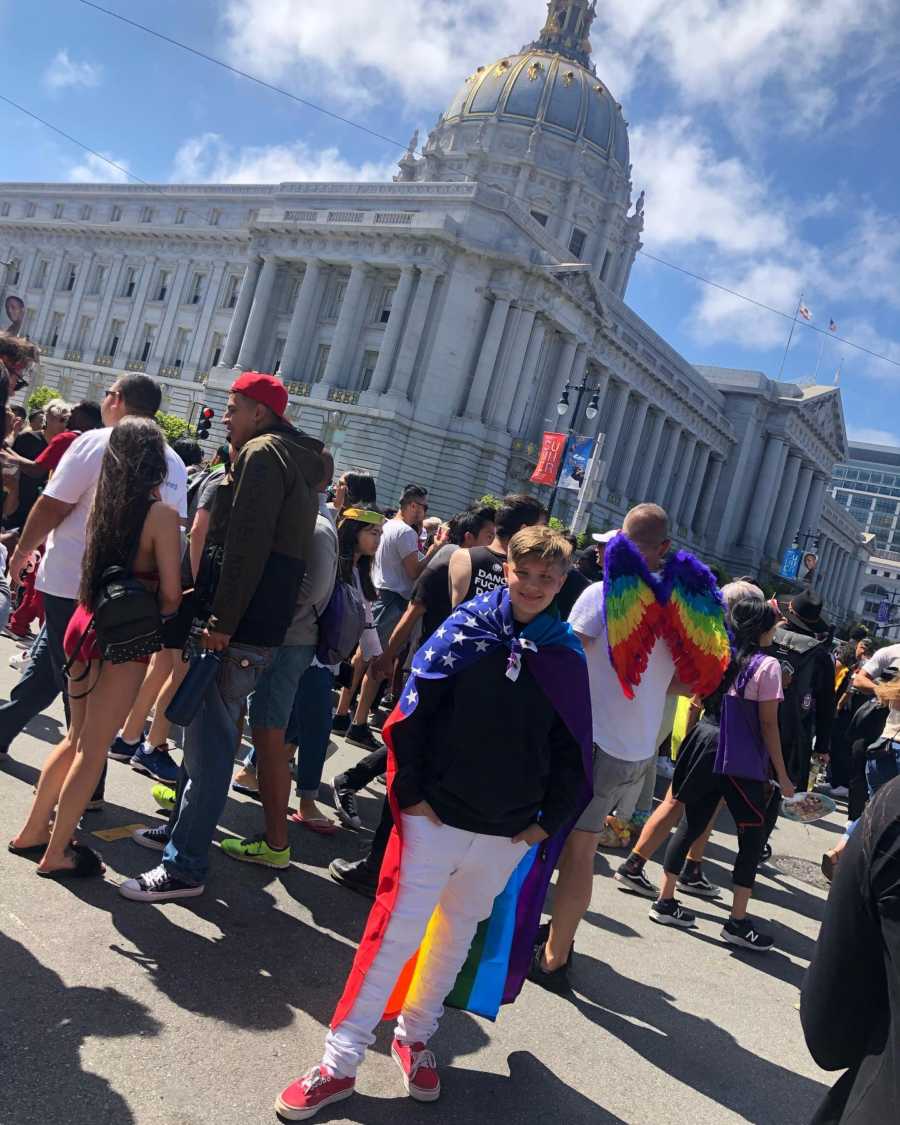 We arrived bright and early to get a front row seat of the parade, but the magic happened before the parade started. Brooklyn looked around and could see other girls who looked just like her, who dressed just like her, walking arm in arm with their girlfriends. I slowly began to see a smile, to see joy, to see acceptance, and she finally began to see herself. Before I knew it, she was wearing a rainbow flag as a cape with a smile as bright as the sun. She never asked to go home. She never asked to stop walking to take a break. I think for the first time, she didn't feel alone. I remember walking with her side by side, and she looked up at me and smiled. For the first time, she breathed."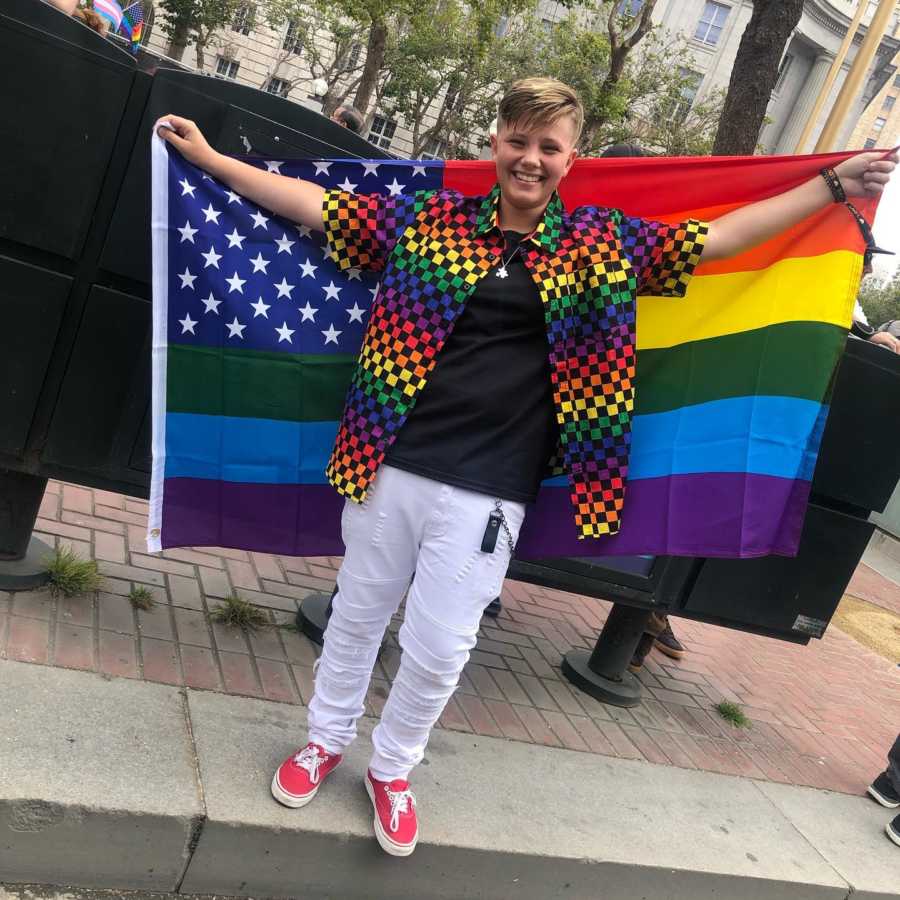 This story was submitted to Love What Matters by Kirsten Wanner of California. Do you have a similar experience? We'd like to hear your important journey. Submit your own story here, and be sure to subscribe to our free email newsletter for our best stories.
Read more stories like this:
'Mom, Is he gay?,' she innocently asks. 'Yeah, honey he is.' She lays on the blanket. 'I think I'm gay, too.' She says matter-of-factly. 'I think so too, hun.'
'I know you're a boy,' she whispered, tucking me in and kissing my forehead. My eyes widened. I hid who I was and planned to never tell a soul.'
Spread beauty and strength for others. SHARE this story on Facebook with family and friends.