"Chad and I met 14 years ago. We dated for about 4 years before we were married, so we have been married for 10 years. I don't think when we got married we knew what life had in store for us. We didn't know how many kids we would have, I mean we talked about it, but never settled on a 'number' or what our journey of expanding our family would look like or that it would include foster care and adoption.
When Chad and I were dating and things were becoming more serious, we, of course, had the conversation about kids. I knew I would always have to have this conversation with my future husband, but it was hard. I didn't want to feel rejected, but I understood if biological kids were important to Chad, I didn't want him to feel stuck. I kind of gave Chad an out, like, 'If you want bio kids, I don't know if I can give that to you.' See, I was born with a congenital heart defect. It is something that is part of my life. It doesn't define me, but makes me think about many things I do in life.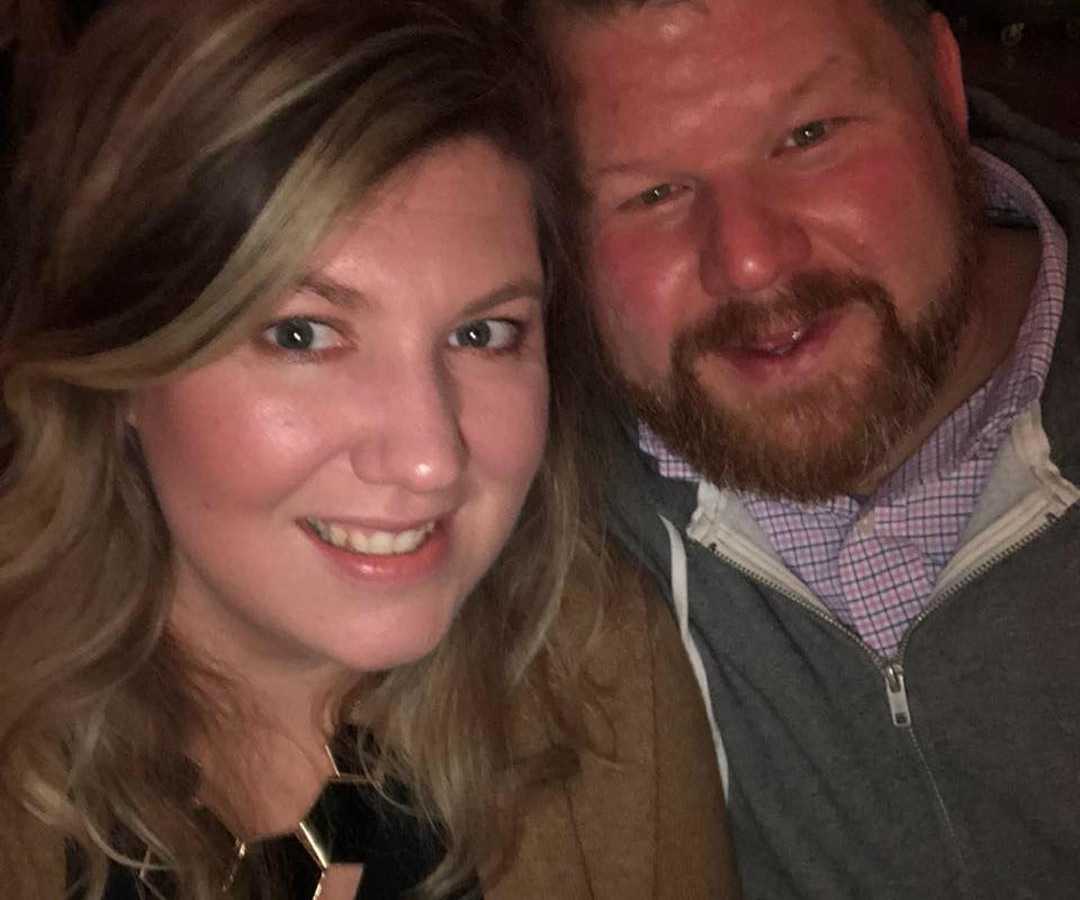 Chad didn't walk away, and he didn't say that biological kids were more important to him. He simply said, 'We both want kids. That is what matters. It doesn't matter how the kids get here. We'll figure it out the details!' With that, I was totally in love and knew he was meant for me.
So, I think our journey that led us to foster care is a little different than most because infertility didn't lead us here and we didn't see foster care or adoption as a religious calling. I now believe we were meant for this journey in our lives but didn't realize all the conversations and signs we had would lead us to this point and keep showing us and telling us we are right where we are supposed to be.
After we were married a few years, we decided we wanted to see if having bio kids were in the cards for us. I spoke to my cardiologist and they were okay with us starting a family but with that plan, I would be high risk and need very close care. I was blessed to have a smooth pregnancy and welcome our son in May of 2014. After that, we settled into life as a family of three. Life was amazing. We had a little one and really found a rhythm as a little family. It wasn't until a few years later we thought about what the next move for our family was.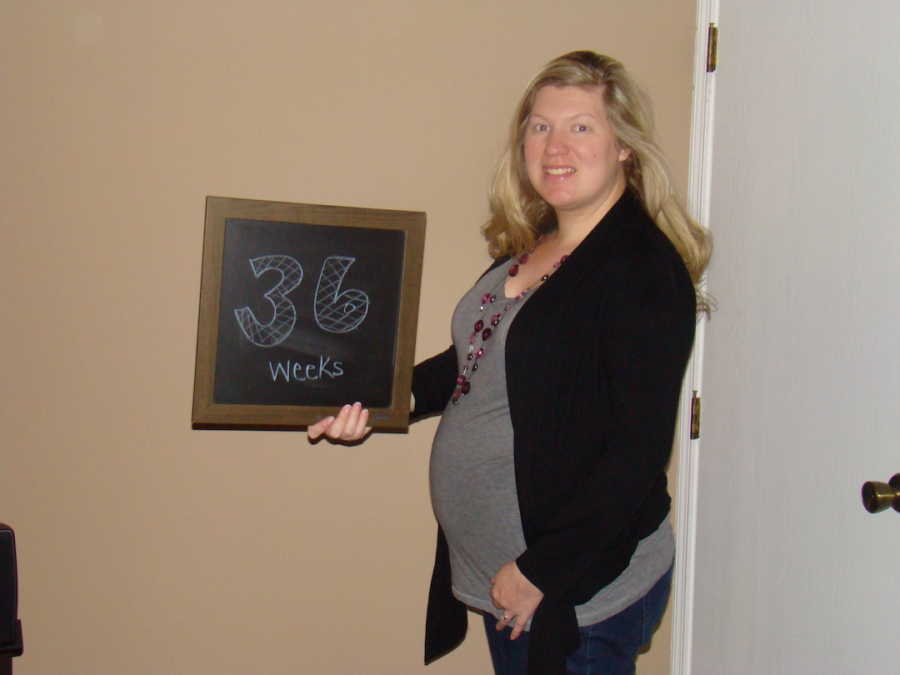 Once again, I reached out to my doctor to talk about our options and what would be best for our family and his words surprised me and kind of took me back. 'You beat the odds with this pregnancy, not sure I would roll the dice again.' It was a hard reality to deal with for me. I knew it was a possibility, but once those words came out of the doctor's mouth, he couldn't take them back and I had to sit with all the emotions that brought, I was upset at myself, knowing I couldn't give our son a sibling, or so I thought. In the end, I came to peace knowing it wasn't the safest option for me to carry another child, and having the love and support of my husband and family allowed me to move past it. We took some time to just think about what our next move would be. Would we be a family of three forever?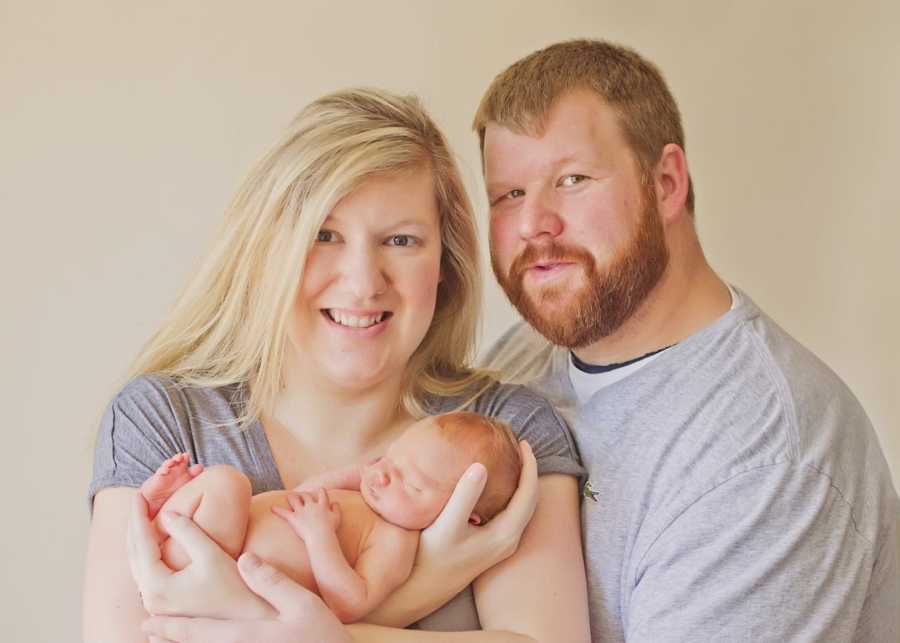 In late 2016, we started looking into options for expanding our family. Chad and I both struggled with having an only child. We didn't know a ton about adoption and hardly anything about foster care. My aunt and uncle were foster parents and had adopted, but that was all the knowledge we had. So, I don't know what made us do it. I always call this the moment our prayers were answered because we were placed on a path we both knew nothing about, but it would end up bringing so much joy to our lives. We started reading about foster care, and Chad and I talked about it and finally, we said, Let's give it a try. What do we have to lose?'
We filled out the paperwork and started the process. Our focus wasn't on adoption. We just wanted our son to be around other kids his age and not grow up alone. We had NO idea what we were doing or what we were getting ourselves into. We filled out the piles and piles of paperwork, were fingerprinted, took all the pre-service training classes, and completed our home study. I always say we are just boring enough to be foster parents and this process proves it! The licensing process took about 8 months.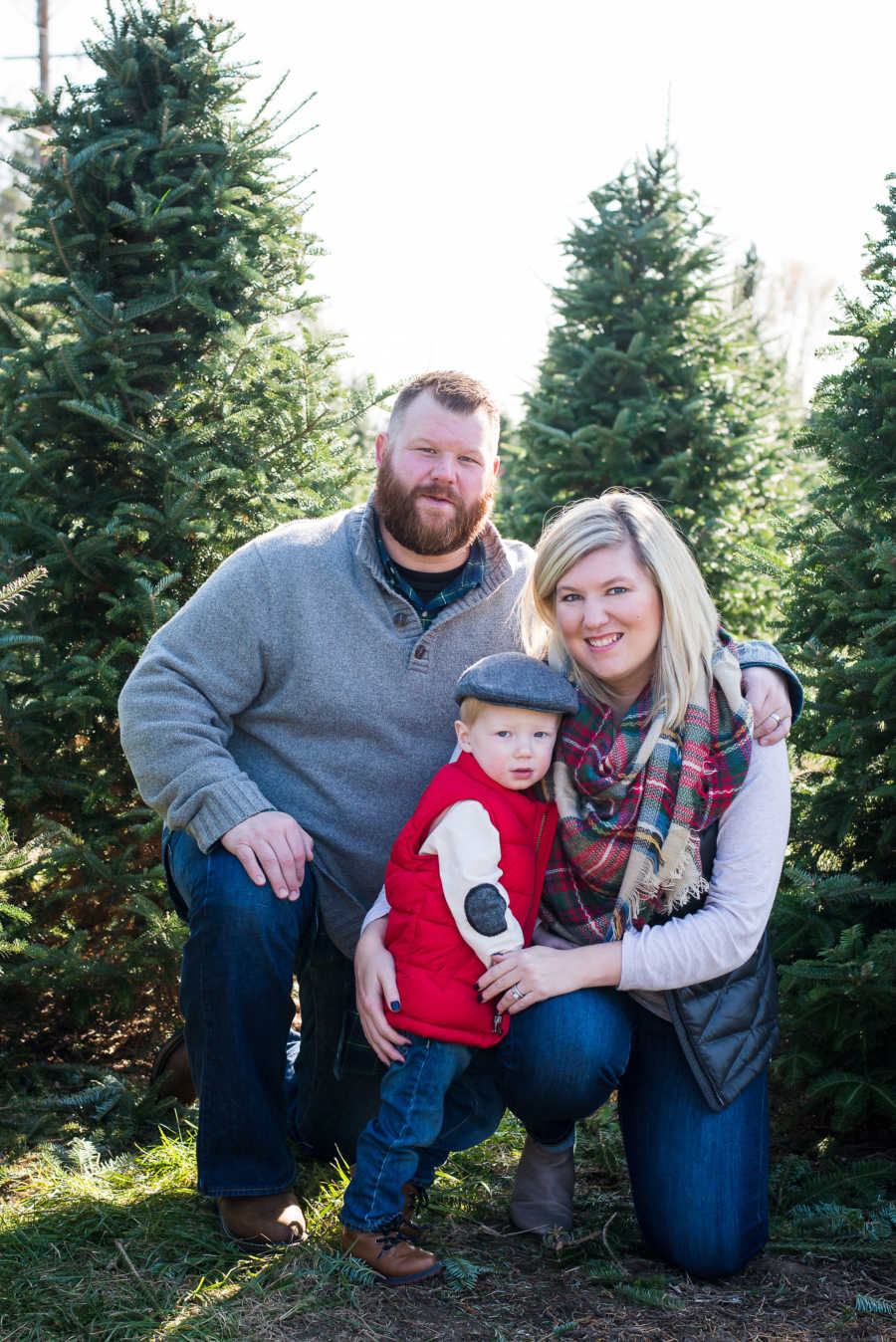 We received our foster care license in November 2017. I can remember the day I got the email. I called Chad and told him, 'We finally have it, we are licensed to parent!' Now what? We were so excited but had no idea what to expect. All the classes in the world can't prepare you for this journey, but we were ready to jump right in. In January 2018, we received our first placement. It was a cold winter day. A caseworker had called and asked about us taking a little girl. We finally got to say those three little letters, YES! After we said yes, we told our son a little girl was coming to stay with us. Carter was so welcoming and excited to have another little kid around the house. The moment she came in the house, he climbed on the couch next to her, patted her leg, and looked at me, his face lit up with the biggest smith and said, 'Mama, I just love her!' This is what foster care does to kids in your home, and it is just the most beautiful blessing. Can you believe when you are a foster parent, they just bring a child to you and drop them off after you sign a few papers? I think after the caseworker left, we both just stood looking at each other, like what just happened?
We were able to get into the groove of having two kids and then we added a third in the spring of 2018. That spring day when he walked through our door, he had the biggest smile and an even bigger personality. The moment he came into our lives, he and Carter just clicked. During this placement, the goal as always was reunification. We worked hard to support the reunification plan and create a positive foster care experience for him.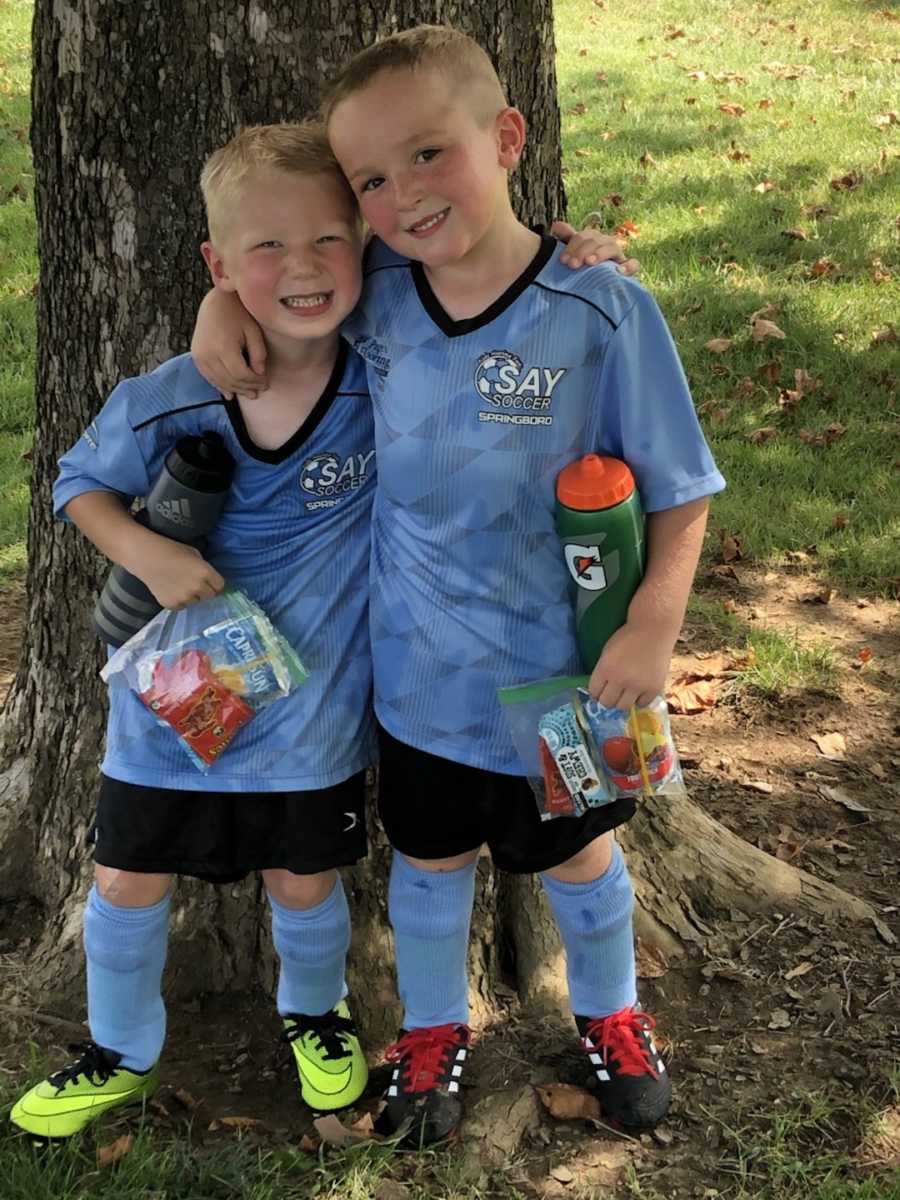 I can remember the moment we loaded up all of this thing and gave him one last hug before he left. Chad and I walked into the kitchen and just hugged, 'We did it, we did what we were supposed to do.' The relief of getting to the end of the case plan and doing our part made all the hard days worth it! But that is not where his story with us ends. Foster care is filled with many bumps in the road and unknowns. I received a call a few months later asking if he could come back to us. Of course, we loved him like he was ours and would do anything for him. That night after he arrived, a few things spoke to me and told me, 'You and your family are in the right place, doing the right things right now.'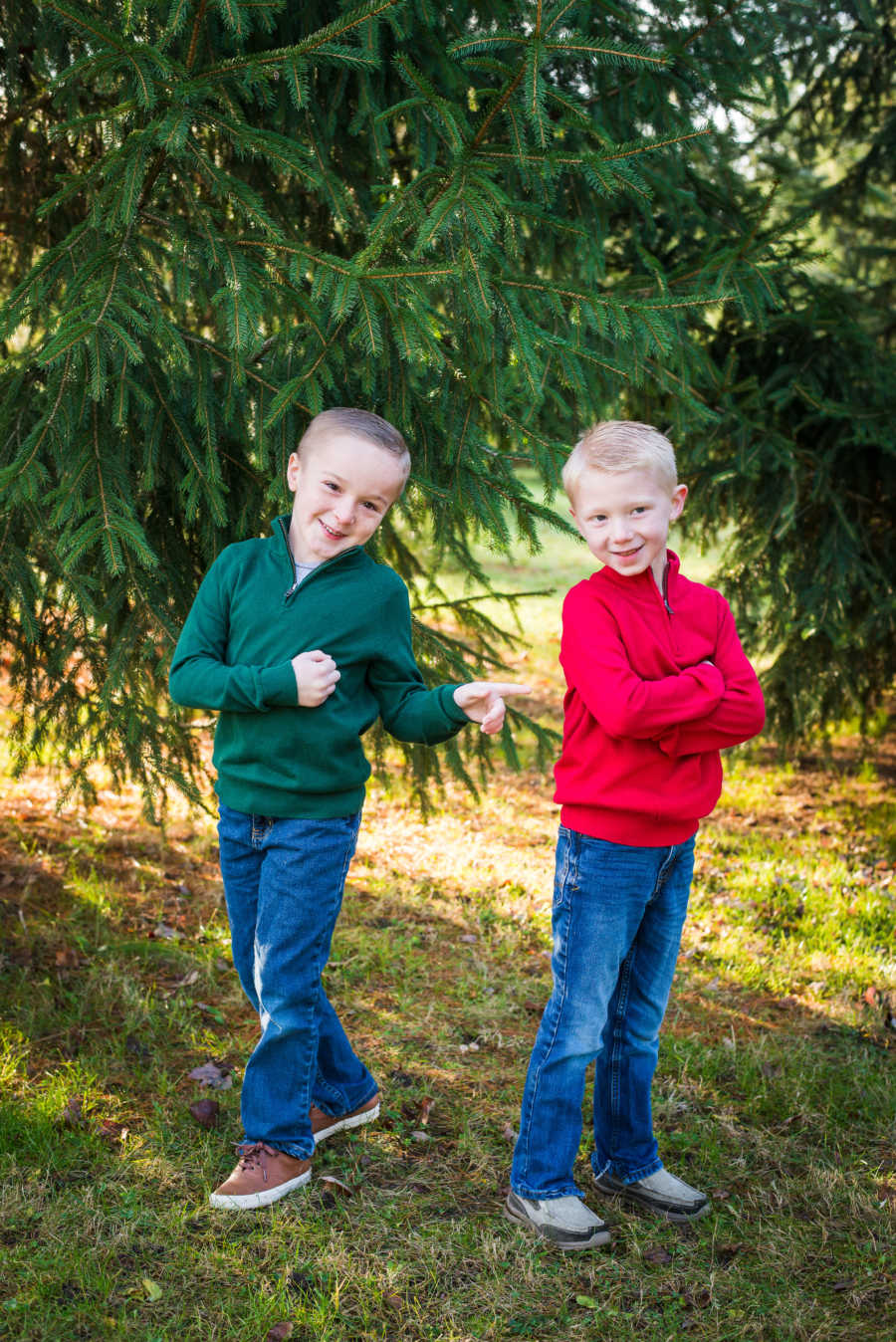 When he returned to our home, he was upset. Not because of us, but because his entire world was falling apart again. As I spoke to the caseworker, Chad asked him if he wanted to go for a walk. They took the longest walk down the street and just talked. He knew we were here for him no matter what. When they came back from the walk, he gave Chad the biggest hug and we knew he was right where he was supposed to be. We settled back in with three little ones. During a Saturday morning breakfast, Carter turned to B and said, 'B, I am just so glad you are back, I missed you so much!' This is what foster care is about.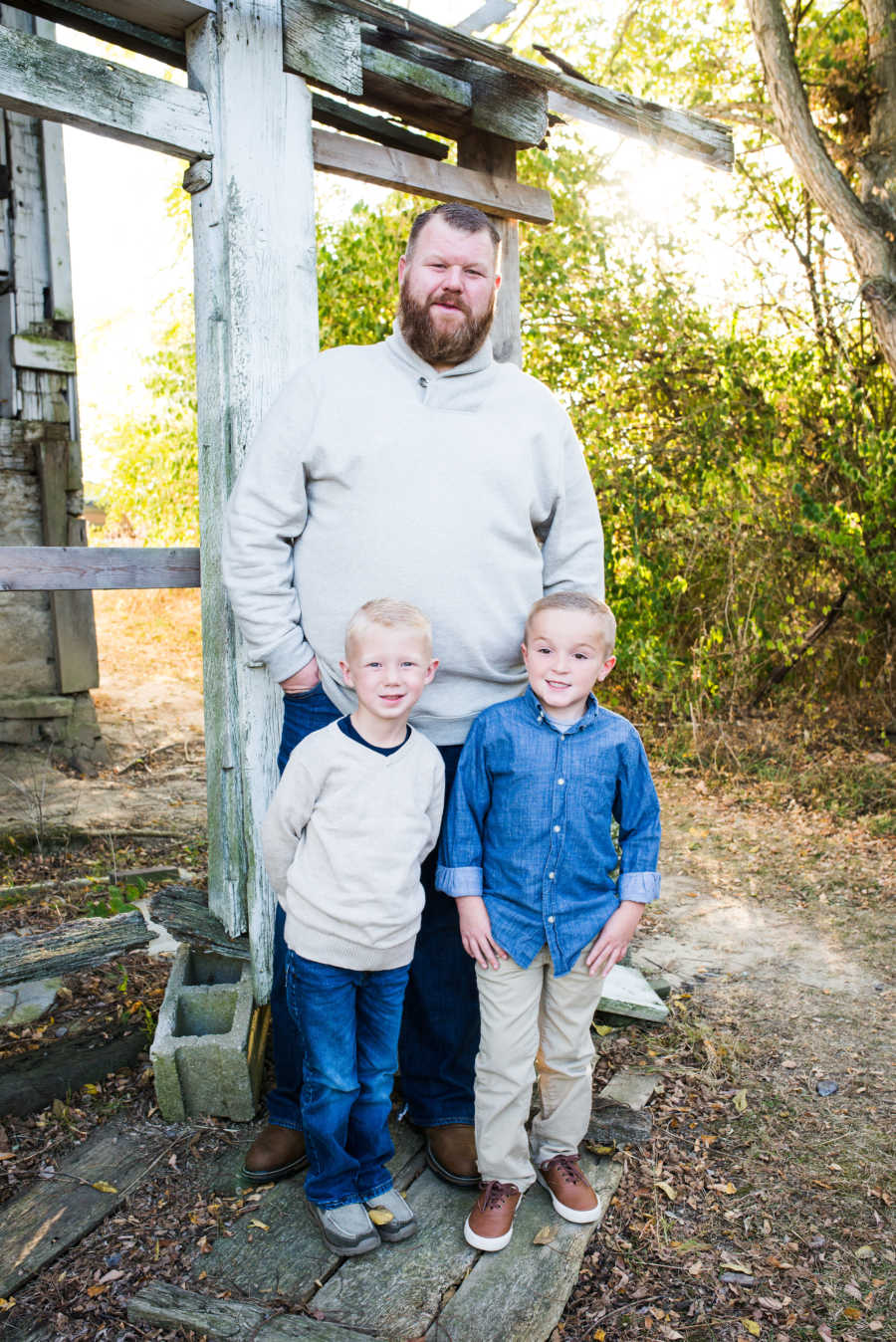 We adopted B in April of 2020. 2020 might have been a hard year but adopting our son will always be one of the best things in our lives and for sure the best thing to come out of 2020.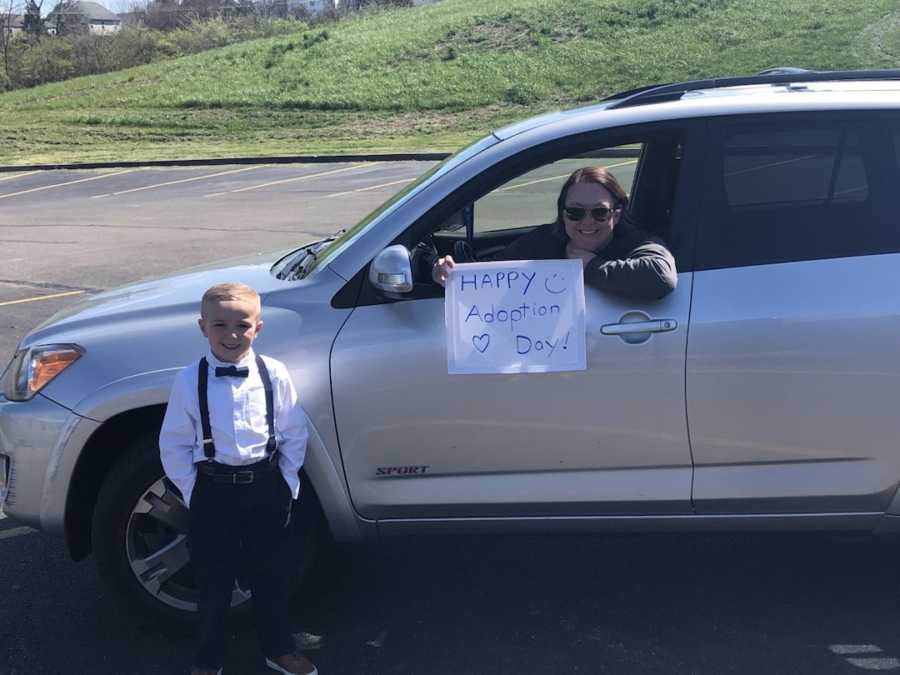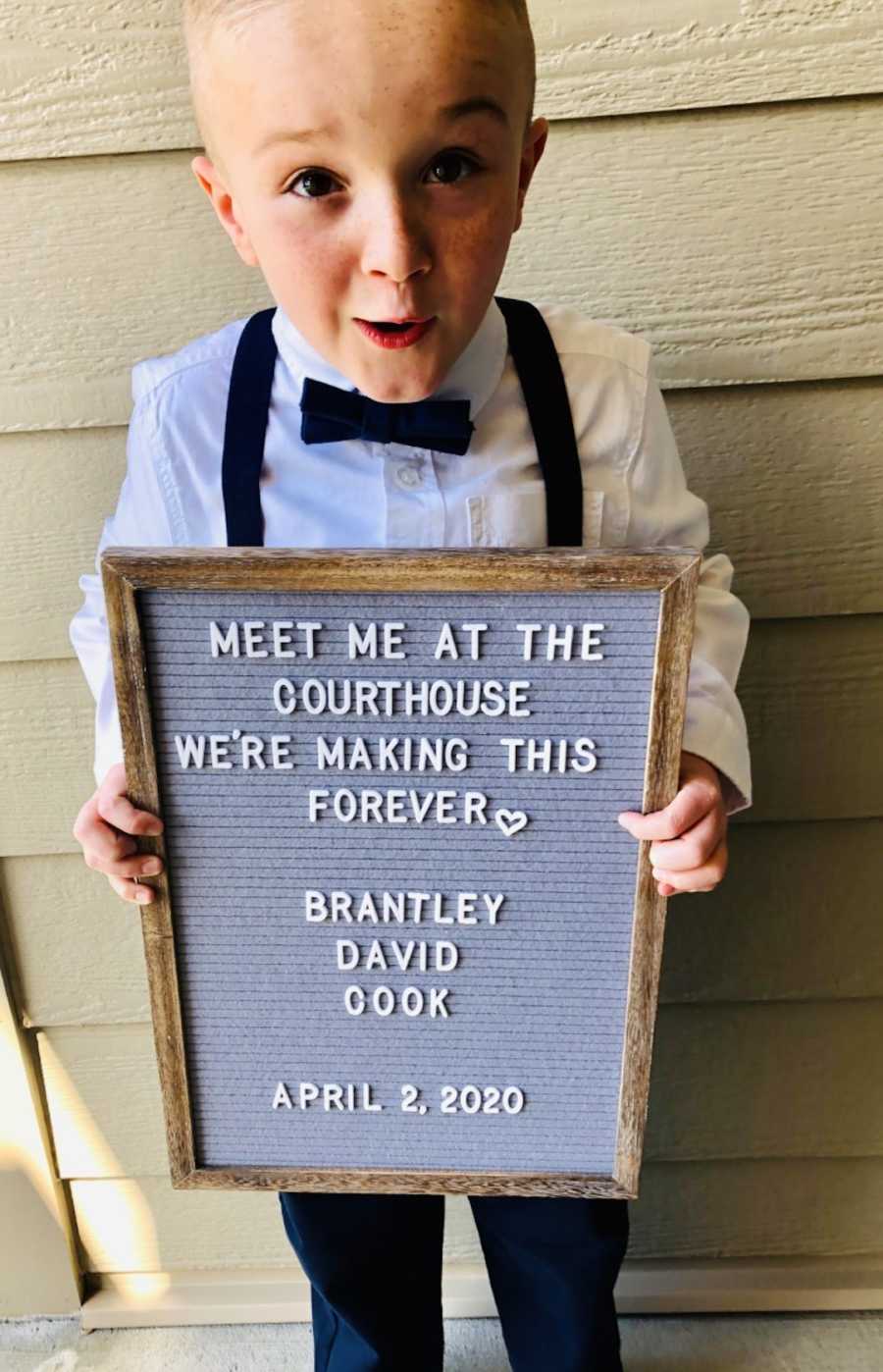 We added another foster love to the crew last year and continue to love and support her and her family through this journey. We have been blessed during our entire foster care and adoption journey to have the most unbelievable support. This support comes from our family, friends, and amazing caseworkers we couldn't live without. It takes a village to commit yourself to this, but wow, it is WORTH IT!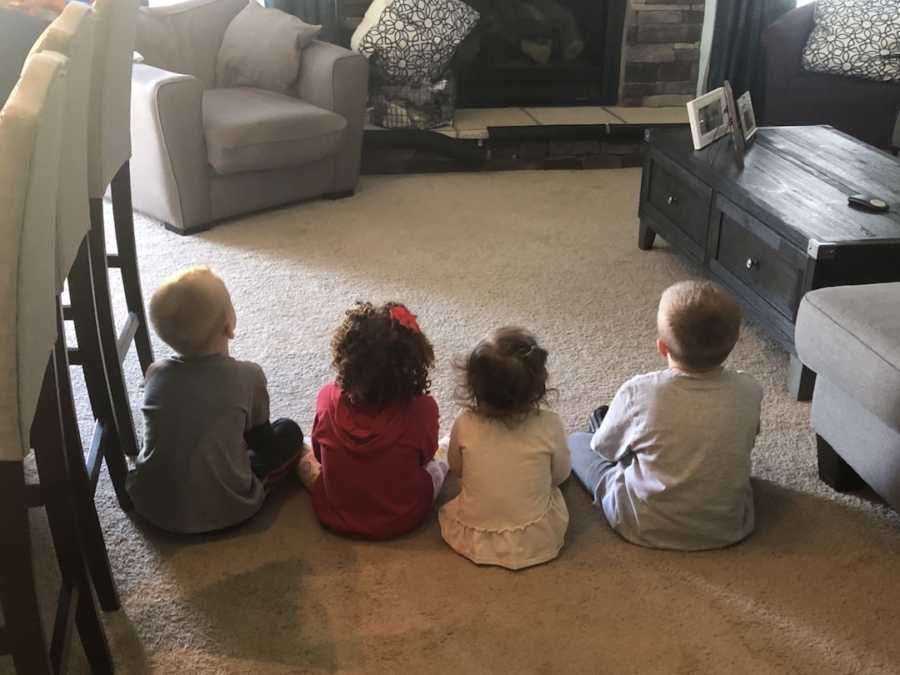 We believe in reunification and have supported it fully during our foster care journey. The path doesn't always lead to that and it is one of the many heartbreaking tragedies of foster care. I started sharing our story on Instagram because fostering and adoption is such a beautiful and tragic experience. My husband and I always say what is meant to be will be and have faith that sometimes the plan is bigger than you or bigger than what you can see or understand. As a foster family, I believe it is so important to share the struggles and blessings we have even after adoption. Adoption doesn't fix everything, but you can see the slow healing begin.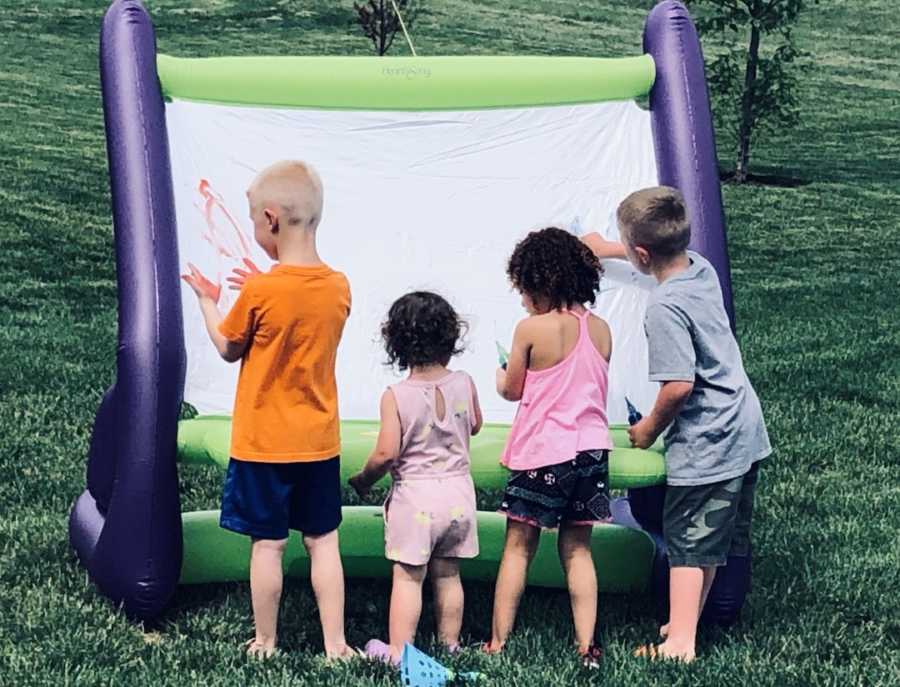 We as a community need to continue to support and love these kids because they are the future. People need to understand this journey is hard but remember it is ten times harder on these kids. They are ripped from everything they have ever known when they enter foster care, their worlds are turned upside down.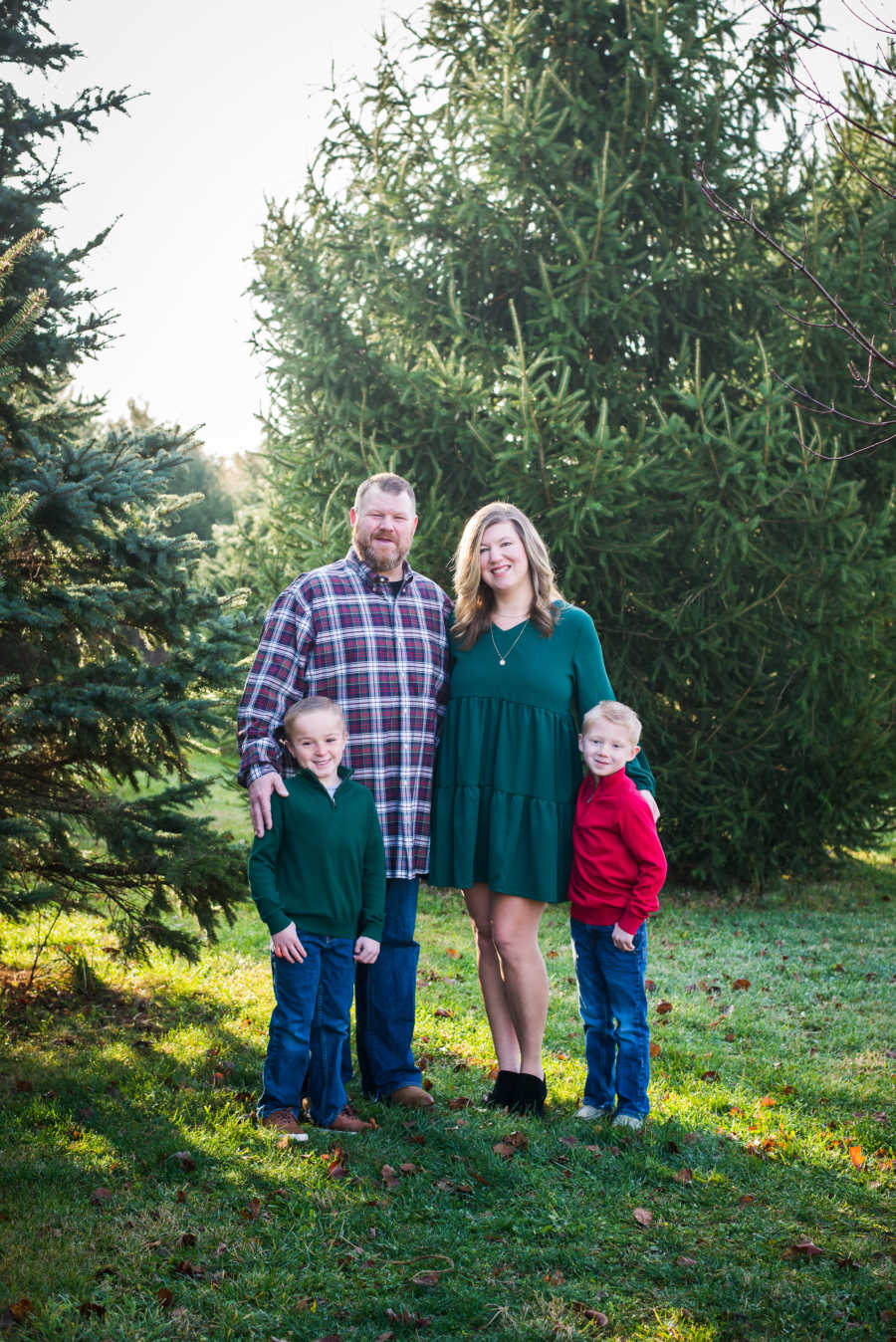 I encourage anyone who feels drawn to foster care to take the leap, get attached, pour your entire self into this system, and love on these kids, who deserve it more than anything. Families are meant to be together, but when that can't happen, rebuilding and healing can through foster care and adoption."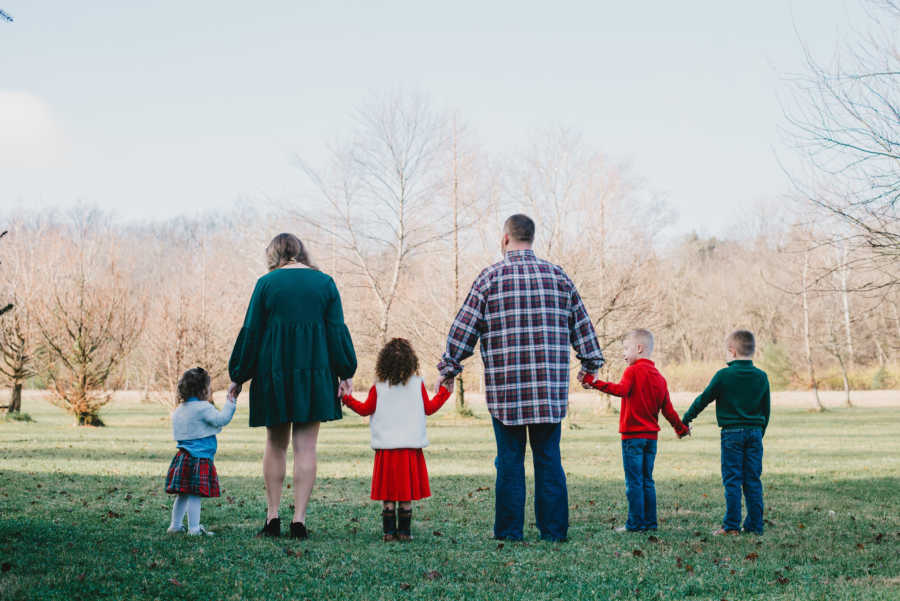 This story was submitted to Love What Matters by Elizabeth Cook. You can follow their journey on Instagram. Do you have a similar experience? We'd like to hear your important journey. Submit your own story here. Be sure to subscribe to our free email newsletter for our best stories, and YouTube for our best videos.
Read more stories like this:
'Stay with me!' My body was septic. I'd never carry our child. 'There's a baby at the hospital. Do you want him?': After losses, couple foster to adopt, 'He's the redemption to our pain'

'Did he think we abandoned him?' I was still grieving. He hardly slept day or night. I struggled to feel connection.': Couple foster to adopt, 'If you don't get attached, you're doing it wrong'

'At 11, his adoptive parents abandoned him at a hospital, never to return. 'Mr. Peter, can I call you my Dad?' I began to cry uncontrollably.': Single dad adopts 11-year-old boy from foster care after biological, adoptive family abandon him
'That night I cried in my driveway for a child. 10 minutes later, I got a call. 'Can you take in 1-year old twin boys?': 26-year-old single foster mom says 'I was called for plans bigger than myself'
Are you or someone you know looking to adopt? Please SHARE on Facebook to make them aware there is a community of support available.