"Have you ever taken a picture on a day you felt the most beautiful you had in a long time, and been mortified once you saw it? This was my moment. This picture hit me in a spot that made me say, 'What are you doing? Why are you doing this to yourself? How did I let this happen?' Then of course I sat around in a fog of depression and mumbled about how I was up against the impossible, and that weight loss wasn't something that was attainable for me for a long list of reasons. Thankfully my sister-in-law and one of my best friends got tired of hearing all my excuses and challenged me to make some changes for the better.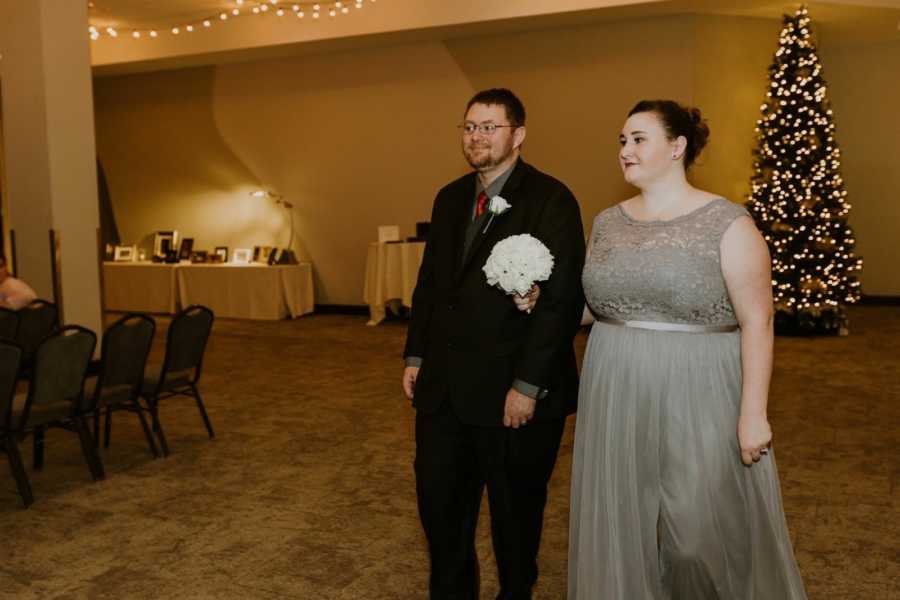 Weight is something I've always struggled with to an extent. I've always been a bit pudgy, and always joked that I've never had a skinny day in my life. I came out at a whopping 9 pounds, 10 ounces, and for a minute there I scared myself  thinking I would end up 300+ pounds. I stayed somewhat active through my youth, but never was the 'skinny' one. I quit ice skating, I quit volleyball, and spent a whole summer sitting on my rear end watching TV and stuffing my face with Top Ramen, ice cream and soda. I ended 7th grade at about a size 9, and came back for 8th grade as a size 14.
I graduated high school at a size 16/18, and around 220 pounds. In high school I realized my periods weren't regular and figured out I suffered from Polycystic Ovarian Syndrome, PCOS. This is linked to acne, obesity, infertility, diabetes, and more. I moved away from home and was married at the age of 19. I was around 230 pounds at that point. Being heavier, scales are something I tended to avoid like the plague.
Since I knew I was up against infertility, we started trying for a baby right away. I battled with depression because I was unable to get pregnant for 3 years, and was watching others easily get the one thing I wanted most. Working graveyard shift and having depression was a nasty combination that led to a weight of 275 pounds, and the one thing my doctor recommended to aid in getting pregnant was to lose weight, but I was doing the opposite. I finally did get pregnant, but miscarried a few short days after finding out. Knowing my body was capable of conception was huge and I started exercising and eating a little healthier because I saw the hope. I lost 10 pounds and got pregnant again, but then I miscarried again at 8 weeks. I wanted a baby more than anything and ended up kicking my butt into gear with better eating and exercise. I dropped to 255 pounds and conceived my son.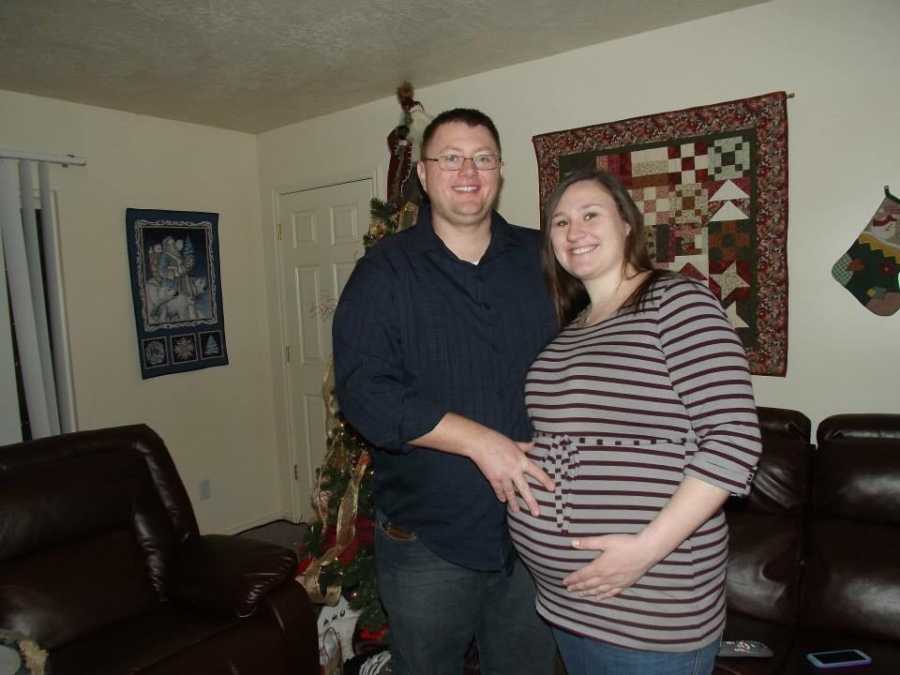 I did well through my pregnancy and gave birth to my first rainbow baby. I was so excited, so happy that I ate whatever I wanted (you lose weight breastfeeding, right?) and got all the way up to 290 pounds.
For our best stories, subscribe to our free email newsletter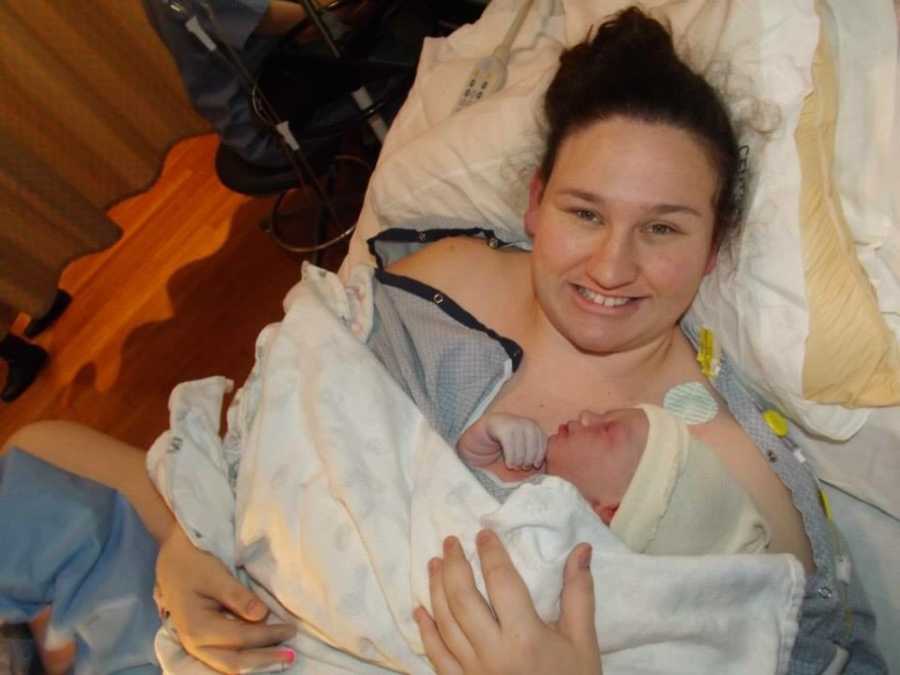 We decided we wanted another baby. Luckily, this time I knew the drill! Drop a few pounds and my body is willing to cooperate. I ate better and exercised dropping down to 275 pounds. I got pregnant, miscarried again, and then got pregnant a few months later with my daughter. My daughter's pregnancy I didn't eat as well. I was dealing with a 2-year-old, buying a house, and pregnant. With my history of miscarriage and since my exercise routines hadn't been in place for 6 months prior to conception, I was limited to walking, and I let the small lifestyle changes I made fall away.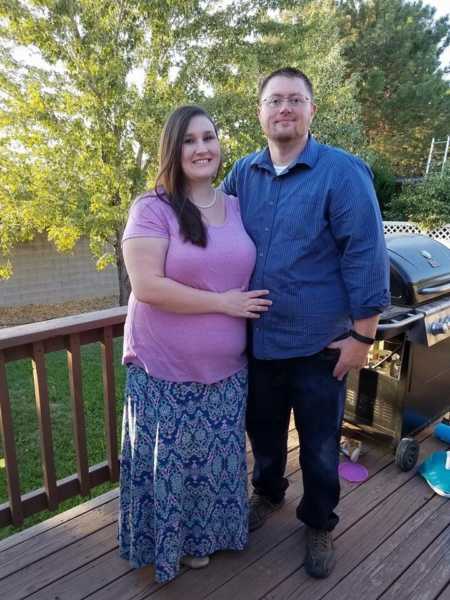 Once I started putting back on the weight after my son I realized I had a growing list of diagnoses. I had a dizziness/fainting disorder, I had been on and off pre-diabetic for most of my 20s so far, I had high triglycerides, I developed a hiatal hernia, I had asthma and eczema, and I developed Eosinophilic Esophagitis (EOE) caused by a gluten sensitivity. After the birth of my wonderful, extremely colicky and nursing-dependent daughter, I suffered from Postpartum Depression. They tried to put me on Zoloft and I had a bad reaction to it that caused suicidal thoughts. I had so much anxiety from that episode that I was afraid to be alone for 4 months. I had never been so scared in my life. I wasn't sleeping enough, I wasn't eating right, I wasn't exercising. I was unable to be on most of the conventional and effective medications to control the massive amount of anxiety and depression that I was consumed with due to nursing. The doctor recommended sleep and exercise to aid the milder medications I was on, but I just wanted a magic pill.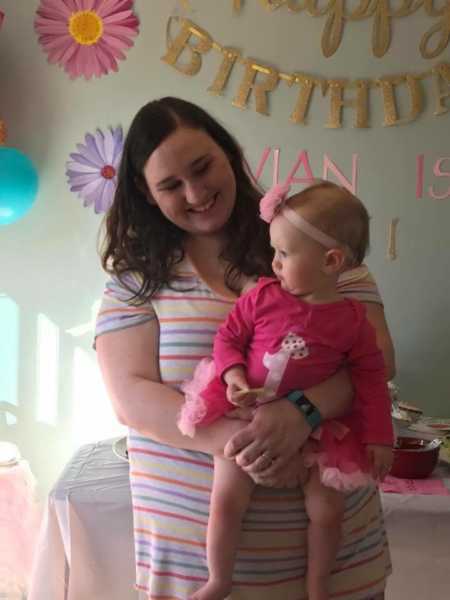 As my daughter got older the sleep started to repair itself, but I was still an emotional blob who couldn't peel myself off my couch. I was so tired and unable to be that interactive mom I had always dreamed I would be. My sister-in-law's wedding photos came back, and I was so excited to see them after helping and watching her plan this beautiful wedding. It was one of the few things that brought me joy during these awful months of depression and I had actually felt so incredibly beautiful that day. My hair was done at the salon, and my makeup was on point. I couldn't see that in the picture, all I could see was the weight. After that I complained daily to my sister-in-law and my best friend. My sister-in-law had started her own weight loss journey and kept telling me I should get MyFitnessPal and track my calories to see why I am steadily gaining weight. Logging my 1,536 calorie breakfast of a large Dr. Pepper, two Sausage McMuffins, and three chocolate chip cookies from McDonalds, and it was instantly pretty clear.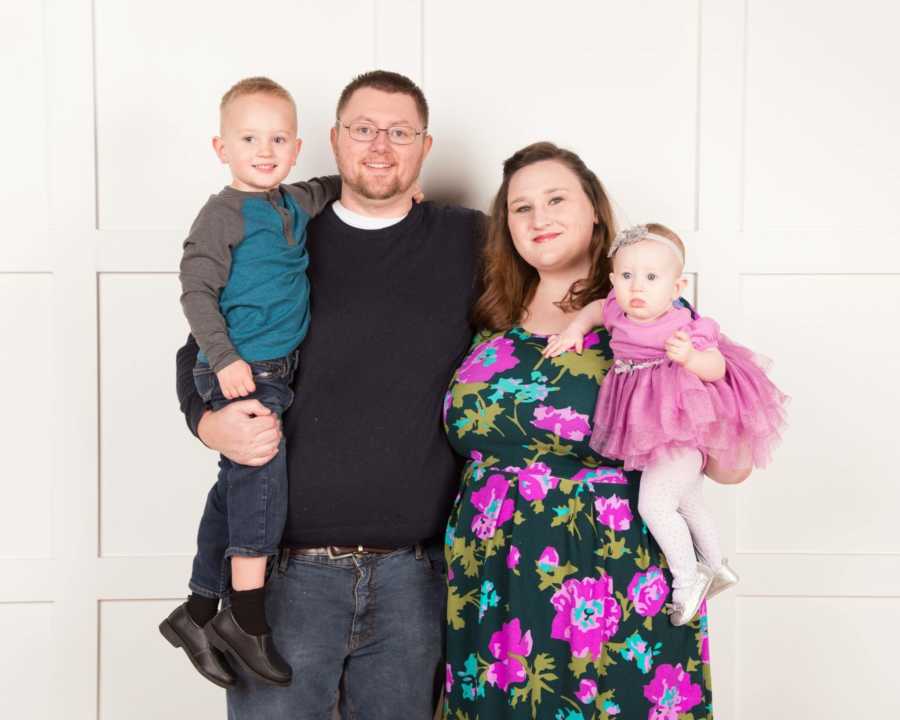 MyFitnessPal and the 30-Day Shred was how I had lost the weight before, I just hadn't wanted to own up to my horrendous eating habits and sedentary lifestyle I had developed to numb the depression. I'm not sure what my highest weight was, but I finally decided to get on the scale at 294 pounds and give eating a better go. Here's the problem though, I removed my coping mechanism for depression, and was about to give back up. I was sitting on my friend's couch as she was heading to the gym and she said, 'Just come and try a spin class with me.' She told me that the gym was what helped her stay positive during difficult times. I was luckily wearing leggings, but I didn't have the right shoes on. More excuses. She went and dug out a pair of her husband's shoes and handed me a pair of socks and took me. I was SO out of shape, my butt was so numb, and at the end of class I had to sit on the floor because I was so dizzy. Now I had a challenge though, I wanted to be strong enough to make it through a class without stopping, without my butt hurting. I wanted to hit the RPM's the instructor was recommending to the veteran riders. Even though that class was hard, I definitely felt the telltale endorphins that my friend kept promising I would get. I had a purpose for me, not wife me, not mom me, but ME. I had been given both the keys to be a better, happier, healthier mom and finally opened the door.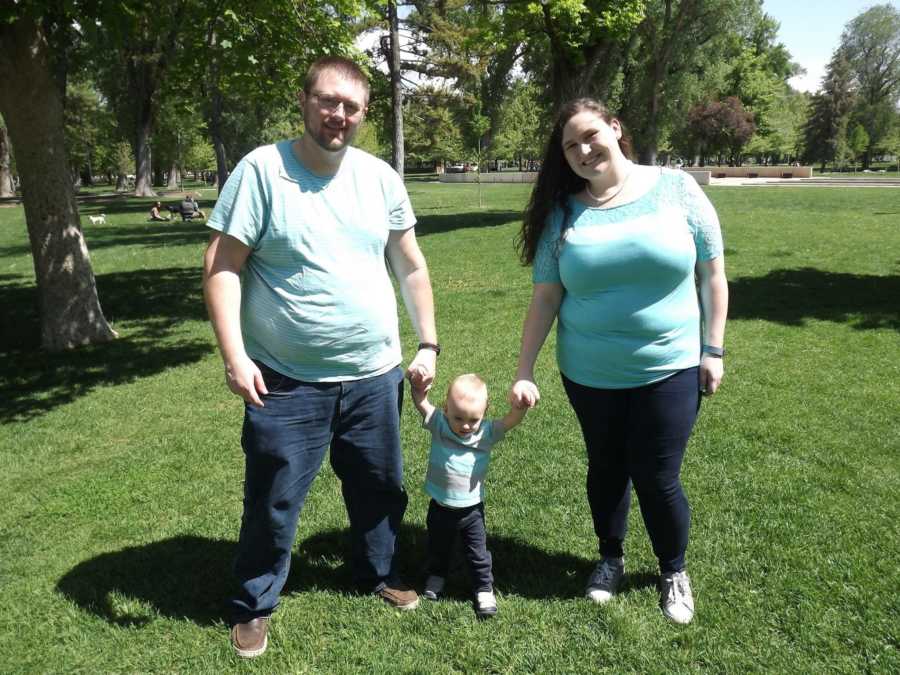 Now, I won't say it was easy, but the weight started coming off fairly quickly with the changes. It felt like the numbers were dropping daily. I started a slew of different classes. My favorites being TRX, Zumba, and an Abs&Thighs class. I have thrived in the environment of a group class. The instructors were always so kind and gave me modifications, and never made me feel like I wasn't where I was supposed to be. Which to be honest, was my biggest fear and what made me shy away from ever walking into a group class until my friend practically dragged me into one, and then another. I found my groove. I definitely have battled my plateaus, and let myself fall back into old habits during a difficult time or vacation. This time though, I quickly edit the changes once I see the scale moving up. I have a problem with overeating and always will. I've come to accept that I will probably have to log my food for the rest of my life, and I am okay with that. I am not perfect, and never will be. I will always be a work in progress.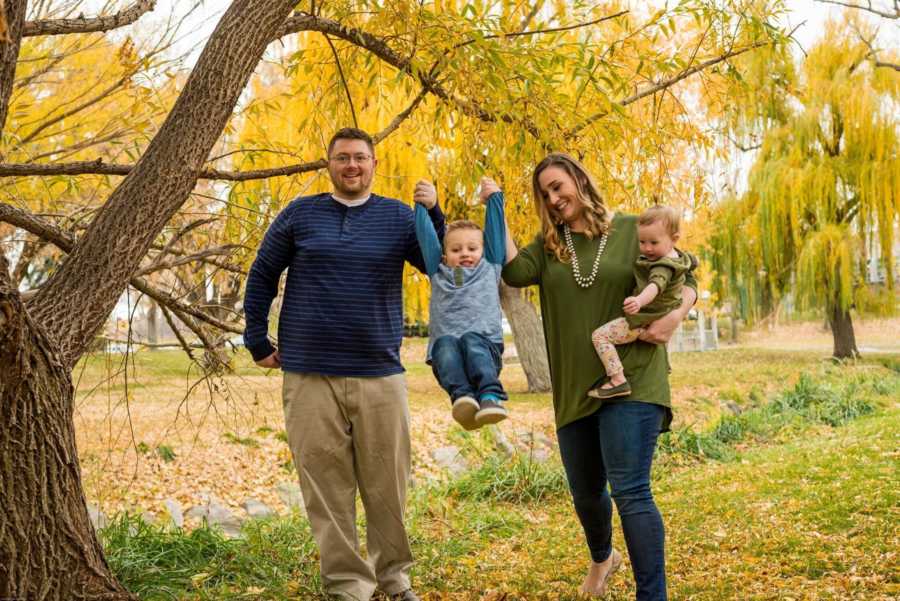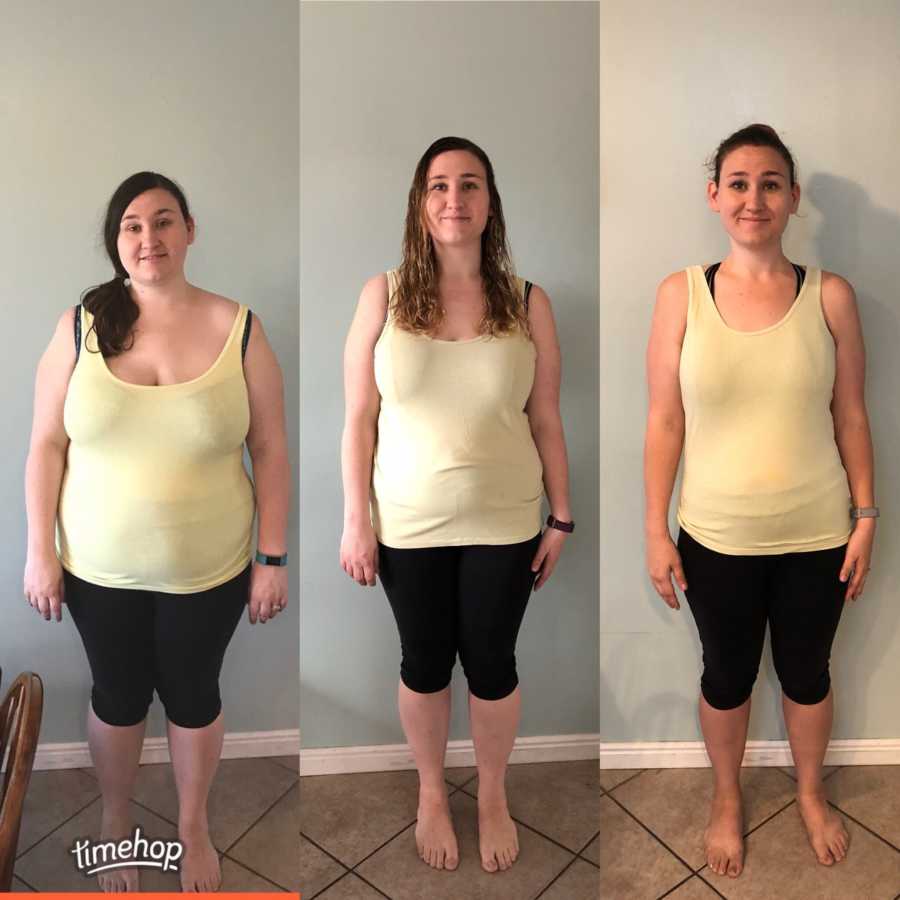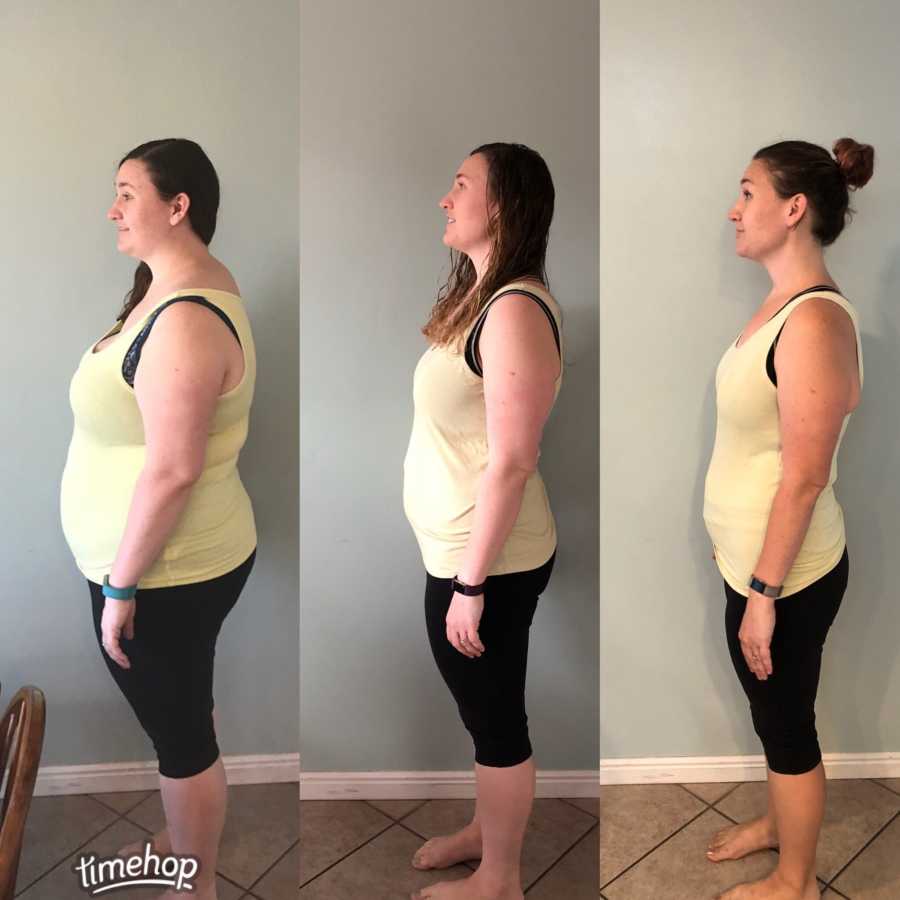 I had lost 83 pounds at my year mark, and as I have come to lose 100 pounds, I feel so much better. I have found myself focusing less on the number on the scale, and I am eager to see how much more my body will be capable of in my next class. I know that the cleaner the foods I fuel myself with, the better my endurance and performance will be. I have started a bootcamp class, where every week there is a new challenge, and I am not afraid to try! My kids are seeing this. They will grow up with this mom. This mom who actually takes time for herself, to be a better person. I hope that they will not remember the days of my horrible depression, and awful eating. I hope that I can be the best example possible for them.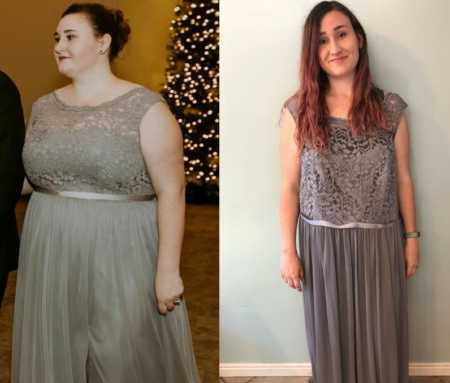 I have the energy to haul them to activities, and running laundry down to my basement isn't something I dread anymore. We have taken up hiking as a family. I am finally capable of being the mother I always dreamed of being. I still have a ways to go on my fitness journey; I currently weigh 192 pounds, and think I want to end up between 155 and 165. I will continue on the journey, and I am really excited to see the end result. I am beyond grateful for those that saw my potential when I didn't see it in myself.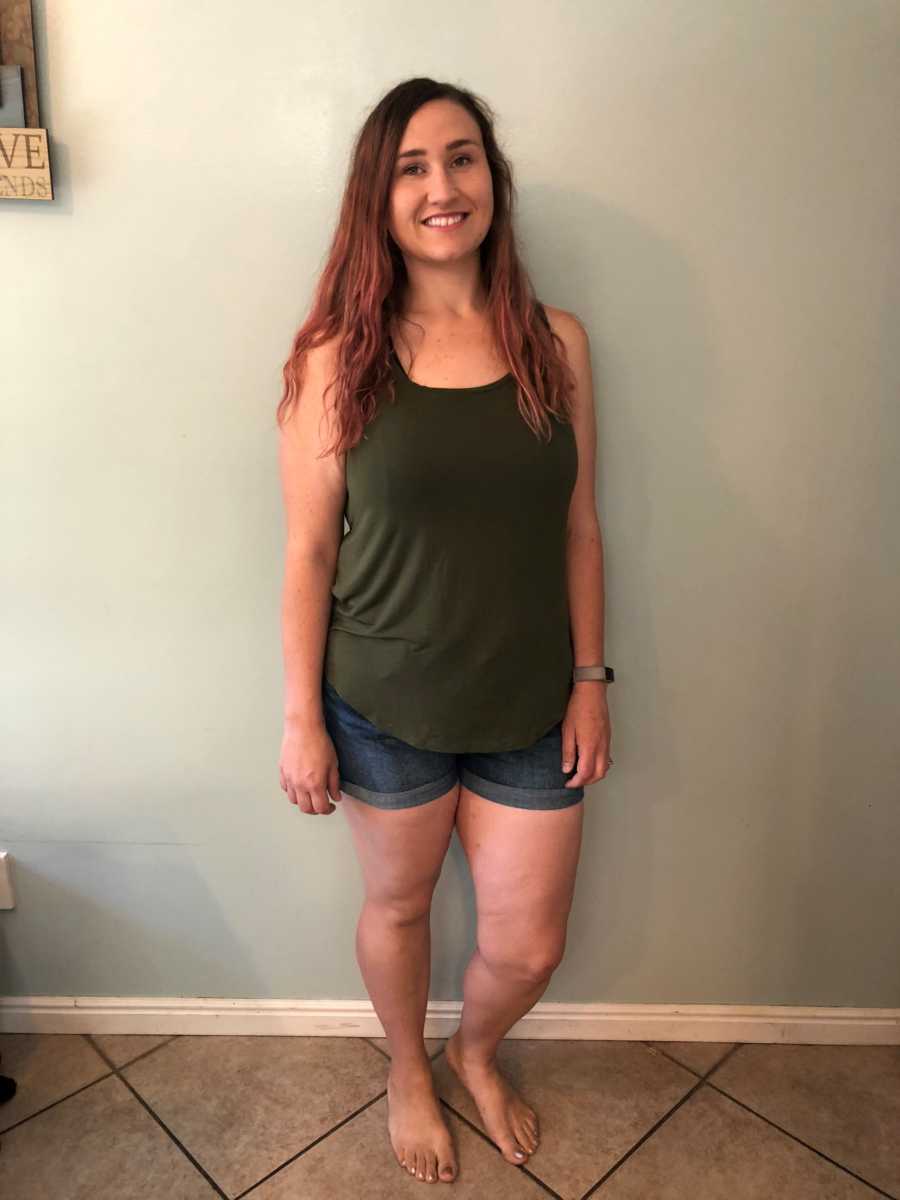 My husband has always told me that my dedication once I commit to something has always been one of his favorite qualities about me. I am so glad that he supported me during this journey and always saw my beauty. During my depression, at its worst, I was sure I would be on an episode of 'My 600-lb Life' by the time I was 35. I am so glad I made a U-Turn in the right direction and I have made the changes to be a better me, wife, and mother."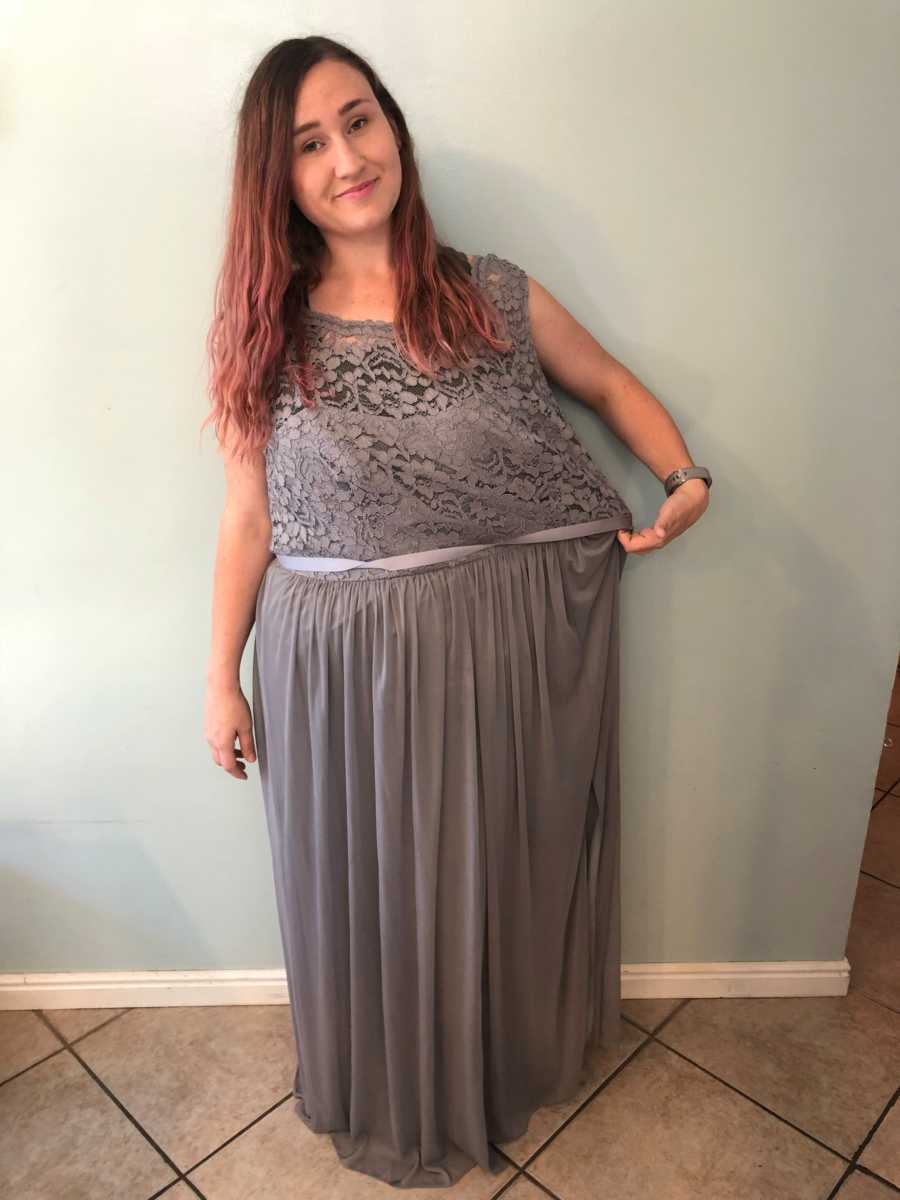 This story was submitted to Love What Matters by Lyndsay Anderson, 27, of Salt Lake City, Utah. Submit your own story here, and subscribe to our best stories in our free newsletter here.
Provide hope and strength for someone struggling. SHARE this story on Facebook or Twitter.