"Our family's adoption story began in 2014 with a book. At the time, my husband, Eric, and I had two biological sons. We shared ongoing dialogue throughout our years of marriage about the possibility of adoption to grow our family. I was fully invested. Was he? We officially stepped into the unknown that Christmas morning when I was gifted a heavy paperback book full of thorough adoption education, braided with touching personal stories. This gift was Eric's way of telling me he was all in. And from that book, we stepped into our adoption journey without any indication of the pain, growth, and beauty we would face.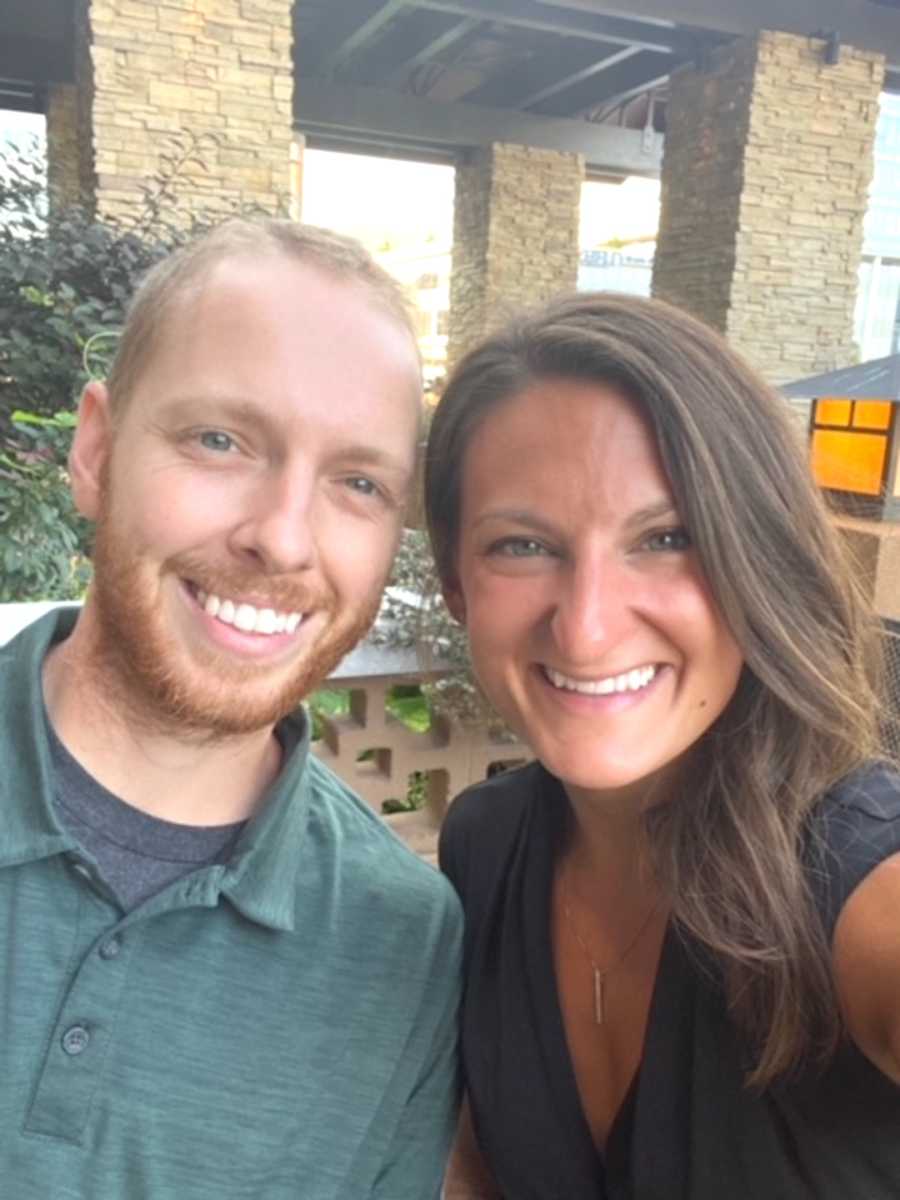 I began researching the various types of adoption and foster care within the week, mentally sorting the differences between international adoption, domestic infant adoption, adoption through the foster care system for children who were adoptable, foster to adopt, and foster care. I checked out every adoption book available at our local library. I couldn't get enough information, especially because we had yet to settle on the type of adoption we would pursue. Research made me feel productive. It didn't take long for Eric and me to decide on international adoption. The idea of venturing overseas to a foreign country and stepping into an orphanage to meet our child sent our hearts soaring. We wanted to learn about another country, experience another culture, and fall in love with a child who had nothing in common with us other than humanity itself.
As our dreams grew, our expectations climbed. We quickly lined up consultations with numerous international adoption agencies. Some required us to be older. Others required us to be wealthier. Many more would only match us with older children or a sibling group, which we didn't feel was in our family's best interest at the time as we wanted to maintain birth order. One after another, countries were crossed off our list.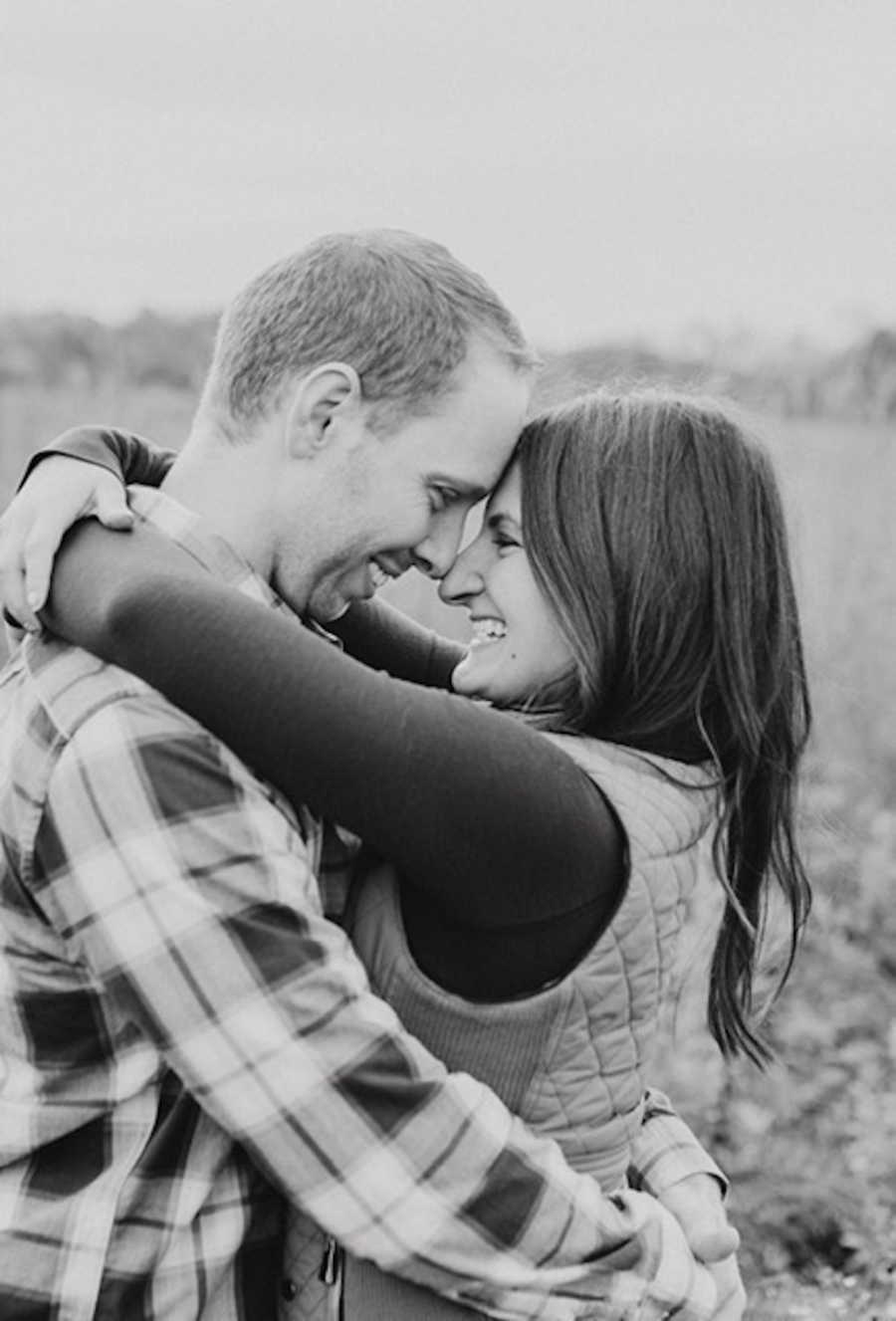 After 2 years of continued research and countless meetings with agencies, we shifted to domestic infant adoption. I had read and listened to story after story about the value of birth parents in an adoptee's life, and as much as it may not come naturally to want to 'share' your child, I was eager for our third and likely only child through adoption to know just how much she is loved and by whom. They wouldn't be ours to begin with and never would be solely ours. What began as recognition expanded into understanding, which developed a deep desire for our child to have this treasure of biological connection. We chose a small, eclectic adoption agency in a nearby town. We were given lists of requirements and fees at our initial meeting. We knew we couldn't move forward financially without the help of friends, so we organized a yard sale in May 2017. Friends donated countless belongings and even their appliances to sell, providing us with enough to cover our home study.
After several long weeks of paperwork and social worker visits, our home study was submitted in August 2017 and we were officially added to the waiting list by September 2017. I obsessively watched the waiting families page on our agency's website to check how many prospective adoptive couples and singles were waiting for an expectant mom to choose them. Many came and went… quickly. We were eager to hear something. Anything. In our restlessness, we planned a vacation to Florida. In February 2018, while out to dinner with relatives, we received a phone call from the agency director. There was a potential situation with a mother who had given birth to a baby girl with cocaine exposure, the one drug we selected 'no' on our preferences list.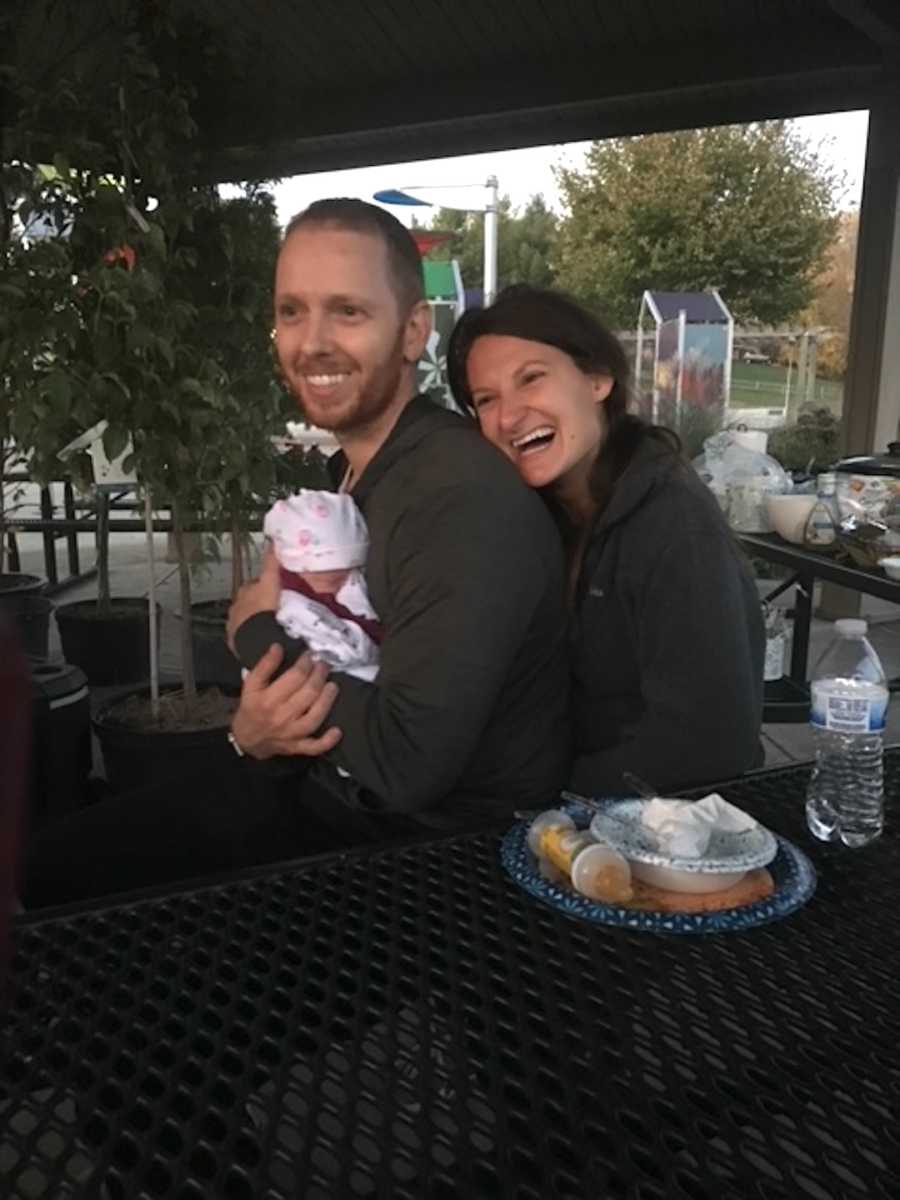 We were given a deadline — just 2 hours to provide an answer for if we would feel comfortable being presented as an option for this mother to select a new family for her precious newborn. I'll never forget that evening, putting our young sons to bed in the care of grandparents and heading outside to walk, talk, and pray. Hand in hand, we circled the muggy wetlands and poured out our hearts. We had fears, but we had faith… right? Ultimately, we felt an intense lack of peace. We called our agency back to ask them not to show our profile. Little did we know, we wouldn't hear from them again for another 2 years.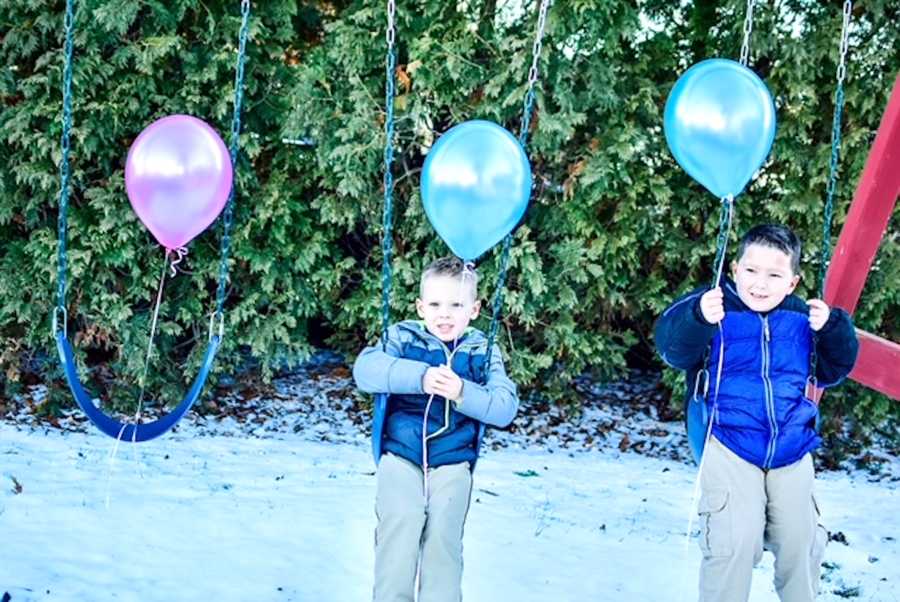 Vacations quickly became our sanity. Mexico in 2018. Frequently visiting relatives in Pennsylvania and Florida. Annual beach vacations. An impulsive, whirlwind trip to Disney World. Around that time, we received an email about two young sisters with a quick turnaround to respond if our profile could be shown, but boarding a plane caused the email to be missed by an hour. We felt each of these situations weren't meant for us, but they still caused us to question. Did we make the right call? Were we in the wrong place at the wrong time? Why were so many other families taken off the list within a matter of months, as we moved further up toward the top as the longest waiting family?
As our 2-year wait time came around, it was time to renew our home study or step away from the process. During that season, we sold our first home, taking down the empty nursery we had set up for 2 of our 4 years there. We completed our home study renewal in August 2019 at our new home with our additional bedroom (we could now have a guest room and a nursery!). We never ended up preparing our 'nursery,' other than the crib. After another Christmas without a match and an empty crib, Eric took it down and stored it away in the basement. The still room quickly became a place of storage.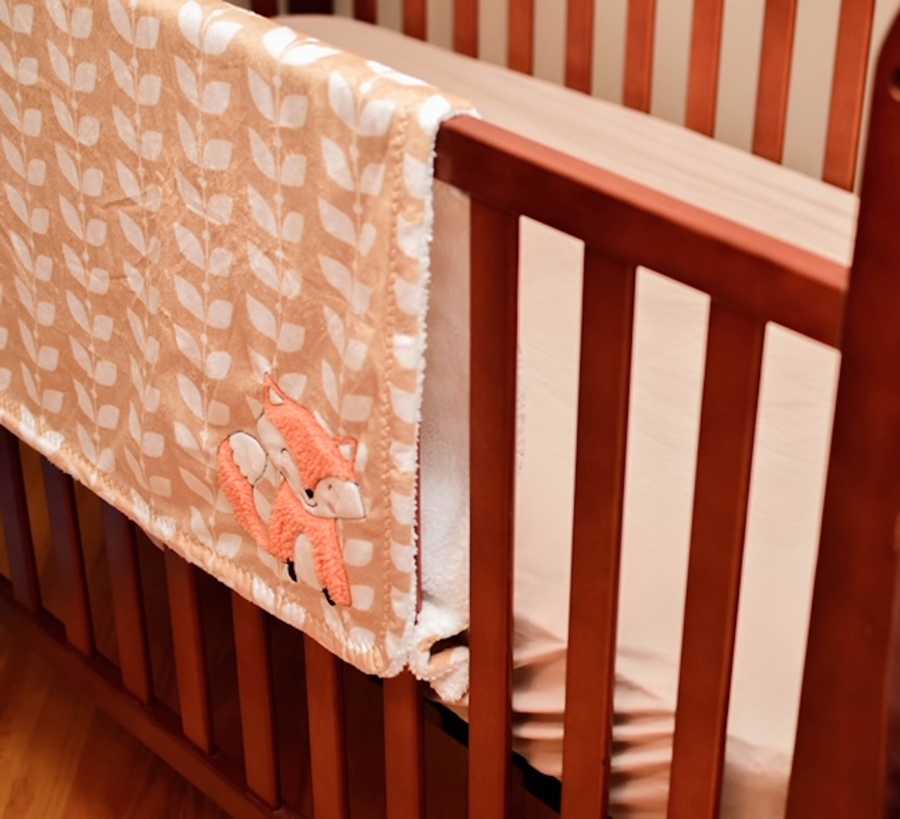 Soon after arriving home from another trip, I received a call about an expectant mom who had already selected us. We met her at a Mexican restaurant in an unfamiliar town the following week. It wasn't long before our nerves melted away. She shared her heart and the many struggles she had endured throughout her battle with addiction. She fired off questions about parenting, which we openly answered. As we drove her home, she confirmed she wanted us to parent her daughter. I kept my unexplainable emotions in check until we said our goodbyes. Just 5 days later, a voicemail came through. She had her daughter a month early and asked us to come right away. With tears streaming down my face, I scrambled to call her back. I hated the thought of her being alone. She was tired and scared and heartbroken at what was to come. When we arrived at the hospital 3 hours later, we were brought into the room with mom and baby. She immediately placed her baby in Eric's arms. I'll never forget watching him instantly fall in love with that tiny, 5-pound newborn with a full head of dark hair.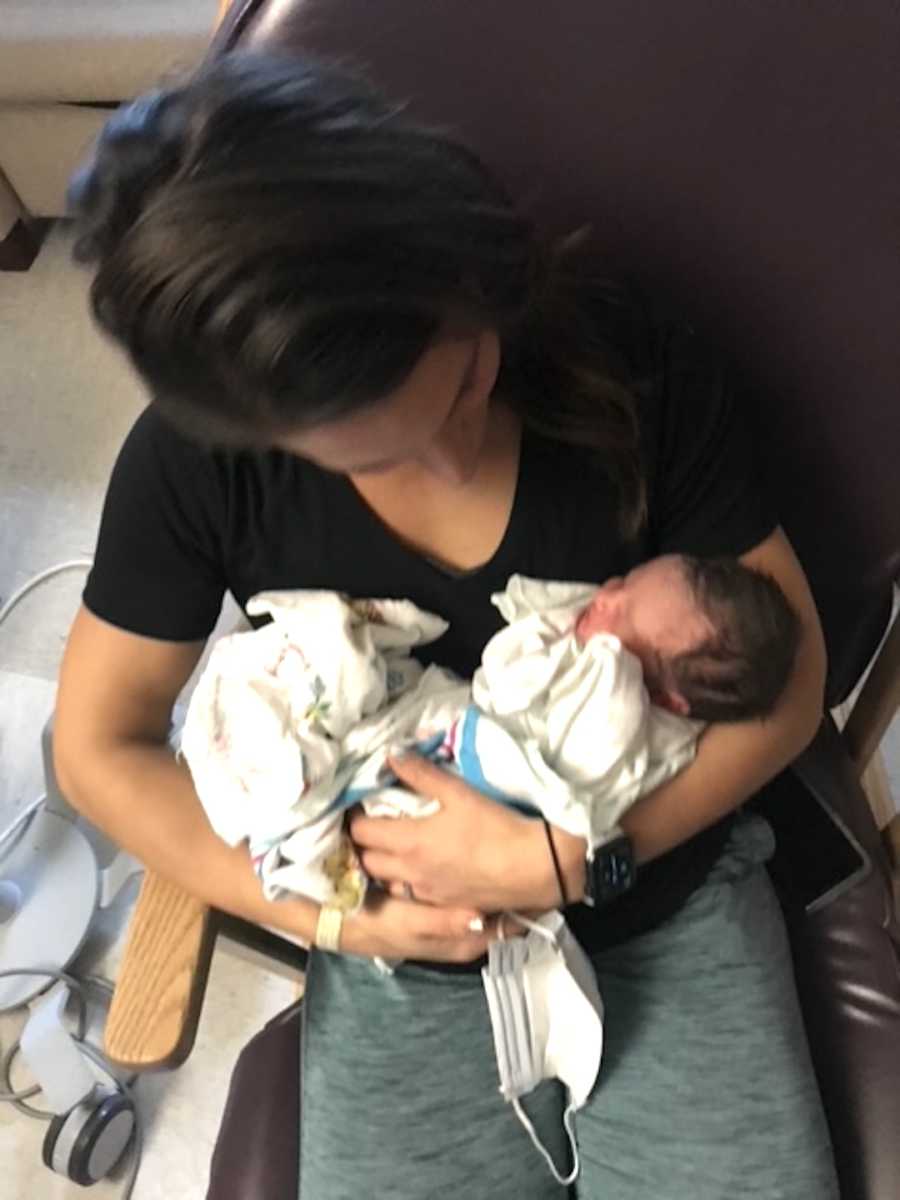 We were provided a small room where we could stay the duration of our time with the baby in the hospital. That time with her was some of the most meaningful 4 hours of my life. These hours came to an abruptly painful end as a nurse walked in to let us know mom was having second thoughts. We were asked to go home. The sound of my calmly concerned husband asking questions faded to muffled voices. Between sobs, we called our families to share the news. We were met at home by my parents, who cradled me in their arms for hours as I submitted to grief. Already the worst year of our lives, and it was topped off with a pandemic.
As much as I'd like to wish away COVID, our time in quarantine presented us with a safe haven for healing. Our dreams of growing our family were crumbling, our marriage had become strained. With no place to go, with nowhere to be, this grief in our little bubble began a healing process that brought my husband and me closer than we had ever been in our shared decade. We sought counseling, leaning into one another to find restoration we didn't realize we desperately needed. I fell more in love with Eric as the winter months departed and a new season of life began.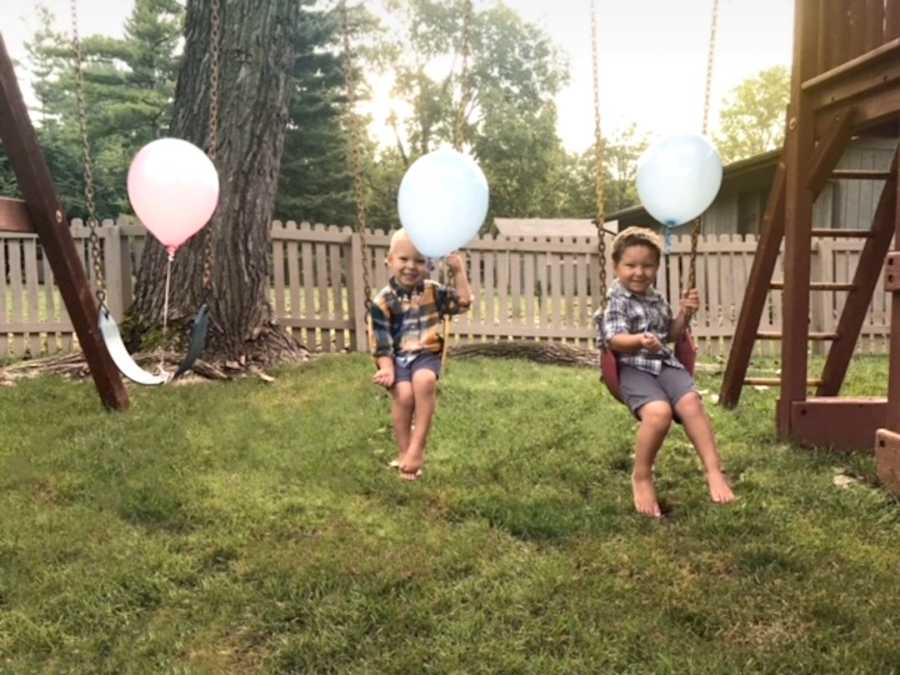 In the longest 5 months of my life, we were matched with another pregnant mother whose due date came and went without a call, we met with a great aunt who had guardianship of her young nephew and was looking for an adoptive family, and we were fooled for 24 hours we were 'matched' with an expectant mom, who we quickly discovered was an adoption scammer. Additionally, the first mom continued to reach out to us for emotional support. She was hurting, struggling, and desperately needed a tenderness she couldn't find elsewhere. As much as it ached, I continued to communicate with her. I could only begin to imagine I was feeling the slightest portion of pain a birth mother endures after placement. For this, I was grateful the heartbreak was mine to bear, not hers.
By June, she told us she had made a mistake and couldn't parent but changed her mind once again. Come August 2020, we were emotionally drained and ready to step away from the process. A year out from another home study renewal, we began to research other options, accepting the outcome may not mean permanency for a child in our home or another child at all. We reflected on our reasons for entering into this process. We wanted to adopt not only as a means to build our family but to respect and connect with an expectant mother in a potentially difficult situation. We listened to the hard-to-hear stories of birth mothers and adoptees alike. We began to feel immense guilt to hope for someone's hurt.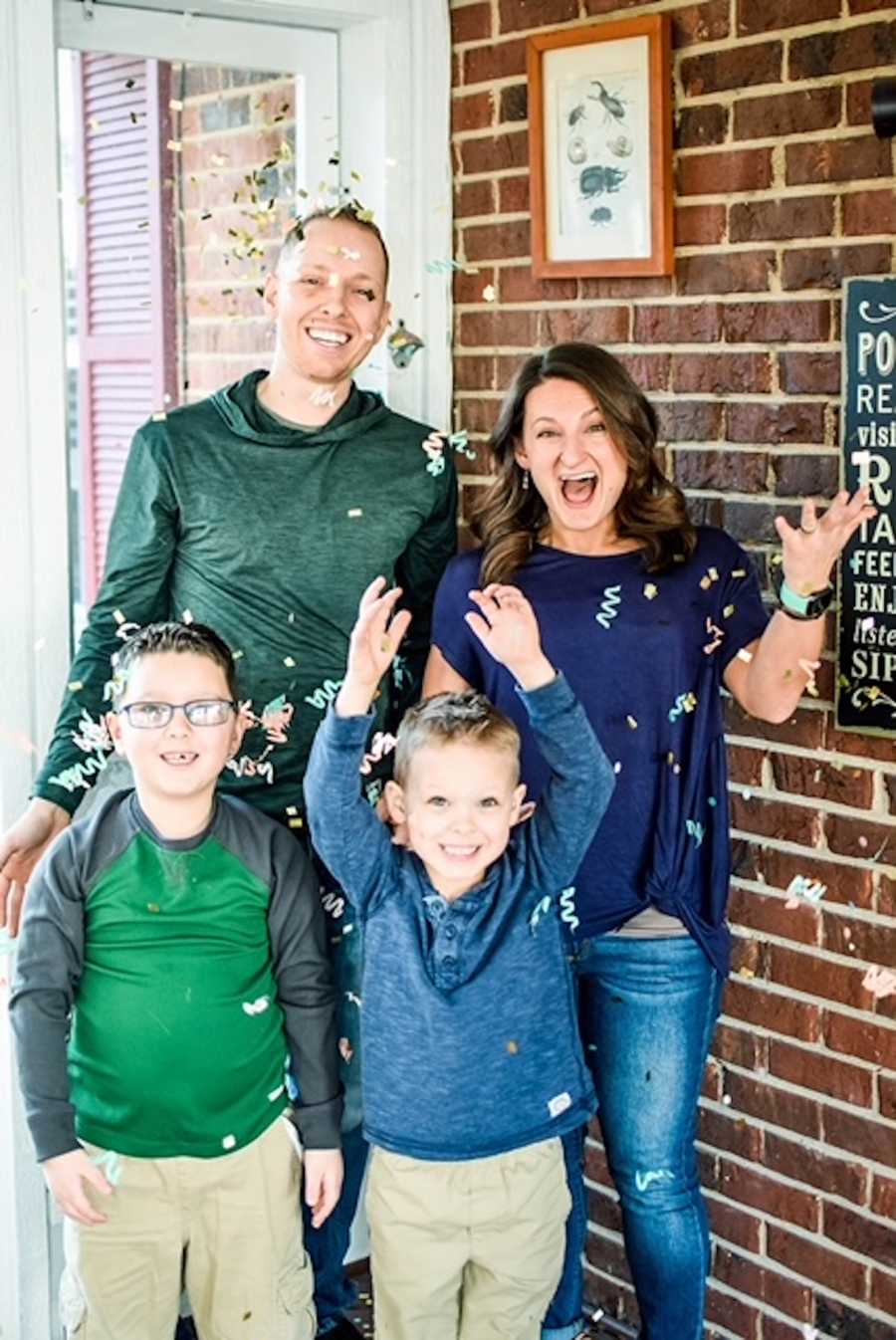 The heat of summer dissipated as autumn took its place. On October 2, 2020, I settled back into bed with my youngest son to help him begin his day of first-grade remote learning. Within 5 minutes, my phone began to ring. It was our agency. I let out a deep sigh before answering. 'Newborn girl, 2 days old. You've been chosen! Both mom and dad have already signed and are waiting at the hospital to meet you.' My ears were ringing as I scrambled to find a pen and paper to jot down the details being fired off on the other end. I doubt I caught half of what the agency director said or spelled anything correctly, but I know in a blink Eric was back home from work, the boys were in the care of my parents, and we were on our way to meet this family.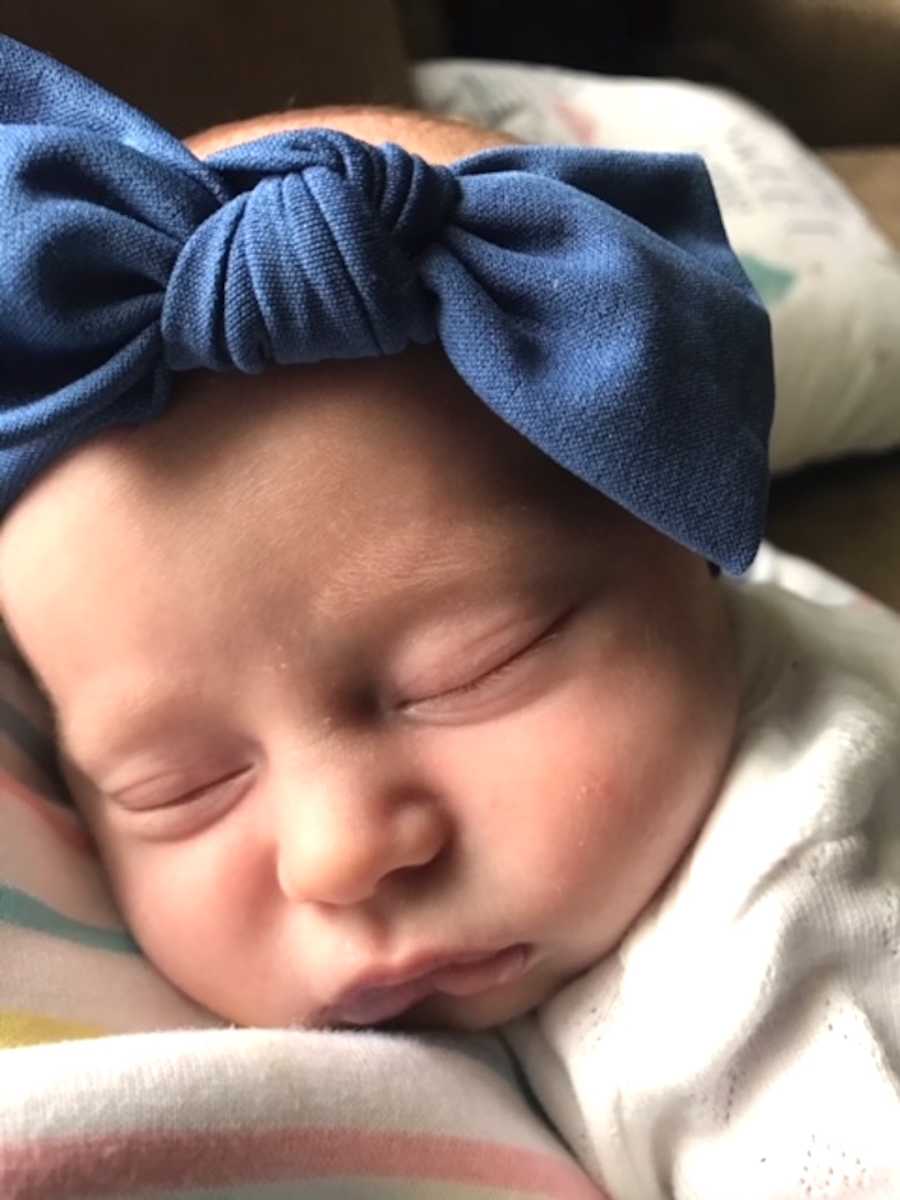 We walked into the hospital with apprehension. Would this end as it had before? If it did, we felt prepared despite impending heartbreak as a result of hope. Eric and I held hands tightly as we waited for a social worker to meet us in the lobby. She gave us details as she led us upstairs to the maternity unit. We were brought to a closed door with a colorful sign that read, 'It's a girl!' We knocked, and this couple welcomed us in. After one of the most natural, effortless conversations I'll never forget, we were on our way upstairs to the special care unit to meet their girl — to meet OUR girl.
Eric held her first. With tear-rimmed eyes, he admitted he couldn't remain guarded despite his best effort. His fierce love for her was instant, as was mine. When he gently lowered her into my arms, she looked at me with content eyes, the eyes of her calm, cheery first mommy.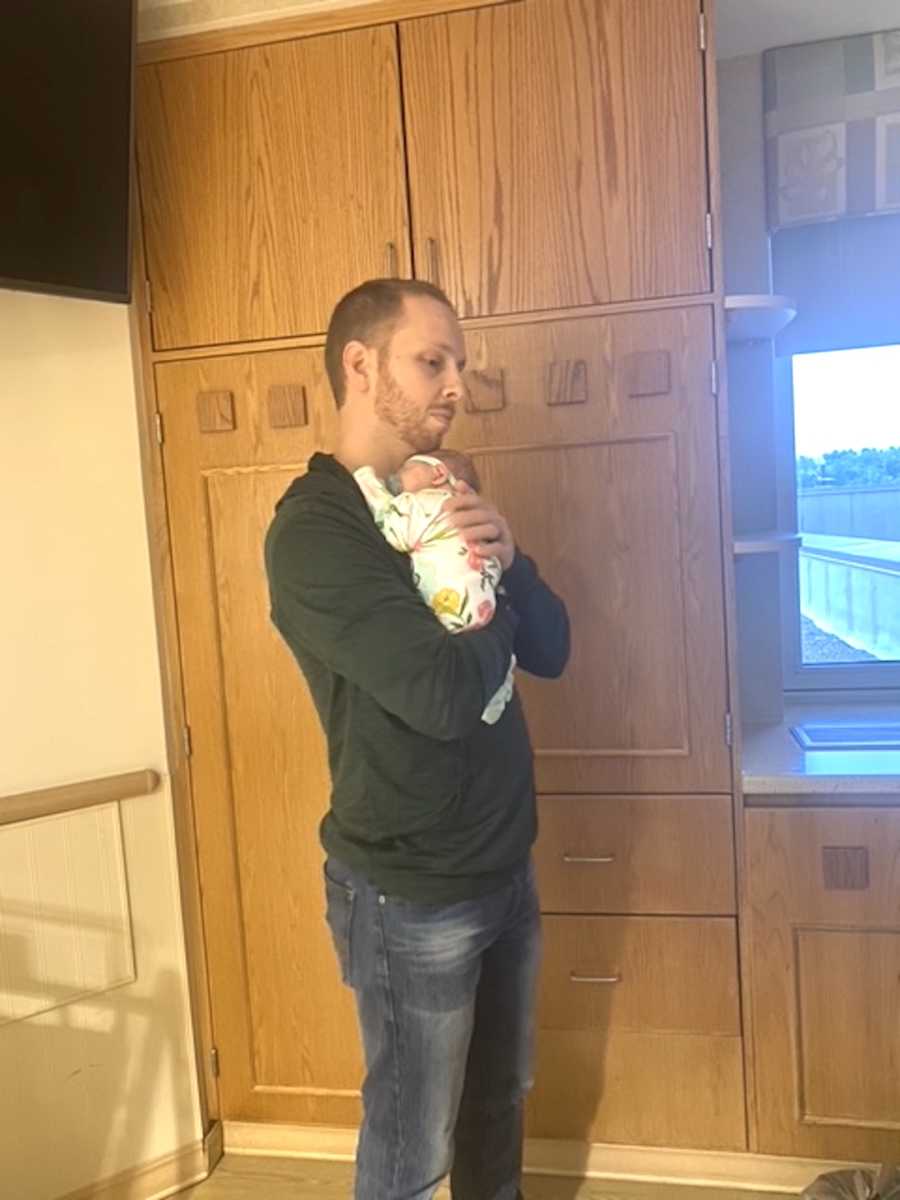 The 72-hour window of termination of parental rights began, and we spent every moment of those worrisome hours adoring and attaching to this baby. Time never moved slower. Will we finally celebrate? This urge to celebrate was paired with unfamiliar grief I had yet to experience — the grief of my daughter's separation from her biological parents. The final hour came and went. Texts from family and close friends were relentless. Among them, we saw the text from our baby's birth father: 'Signed, sealed, and delivered! Congratulations, Aubrey and Eric!' With our daughter in his arms, Eric slowly dropped to his knees. I wrapped myself around both of them as we cried tears of gratitude. After years of waiting and a year jam-packed with disappointment, we were offered the gift of parenting another's beautiful baby girl.
Our daughter came home to our family late on October 4, 2020. My family was anxiously awaiting our arrival. I'll never forget my mom running out our front door and practically opening the van before we had it in park!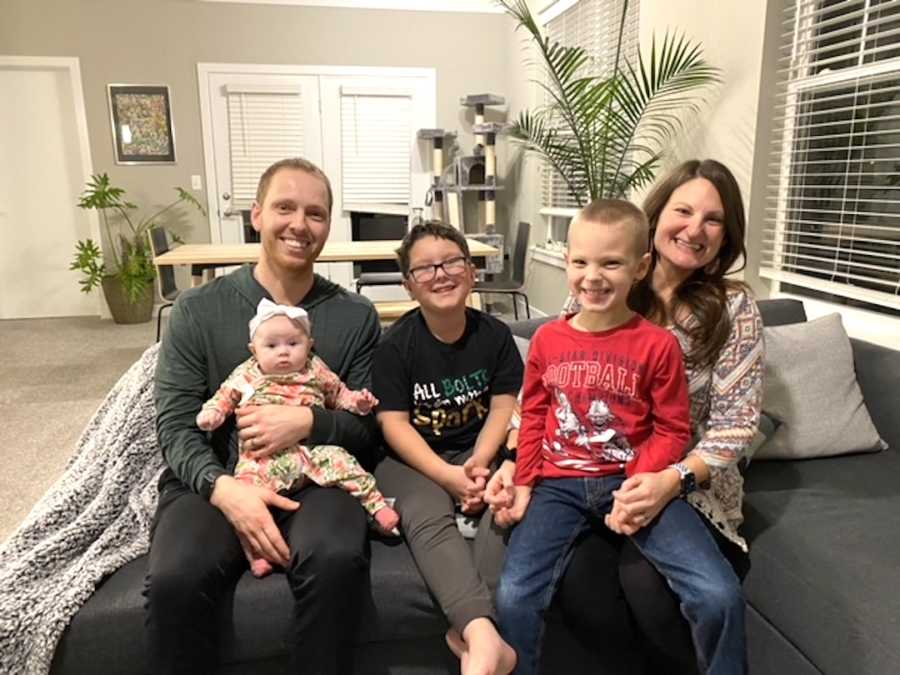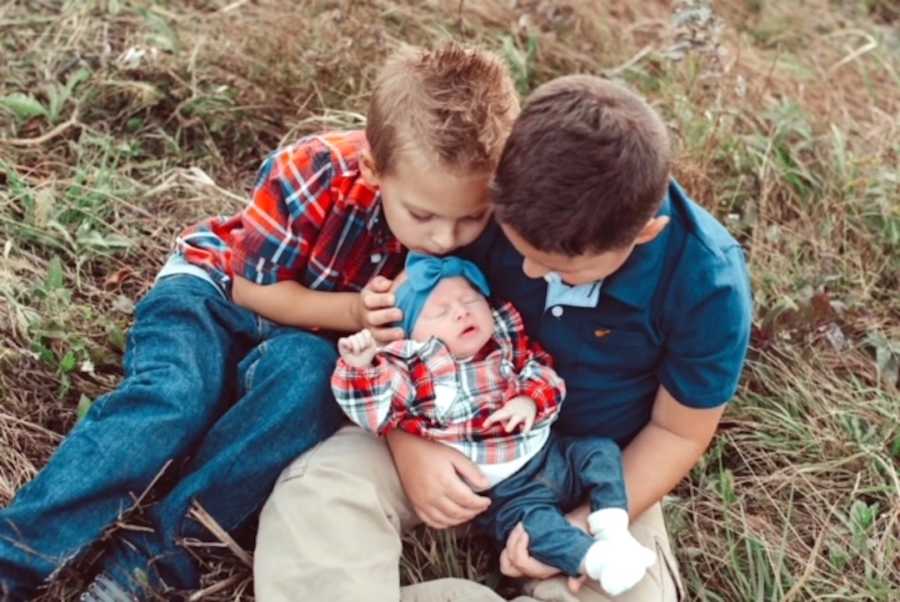 When you've been met with disappointment for so long, it's easy to expect good won't come. All the pain, all the heartache, all the confusion, all the loss, all the frustration — she was worth every part of our story. And now the adoption story is no longer ours to tell. We will raise our daughter to know she has two sets of parents: one who gave her life and another who was humbly asked to parent her. It's time to let her share when she wants, how she wants, and with whom she wants. Our primary role isn't to recite her story for her, but to love her through the questions, confusion, and grief. Propped on a shelf, that book is forever a meaningful reminder of what ultimately led us to our child."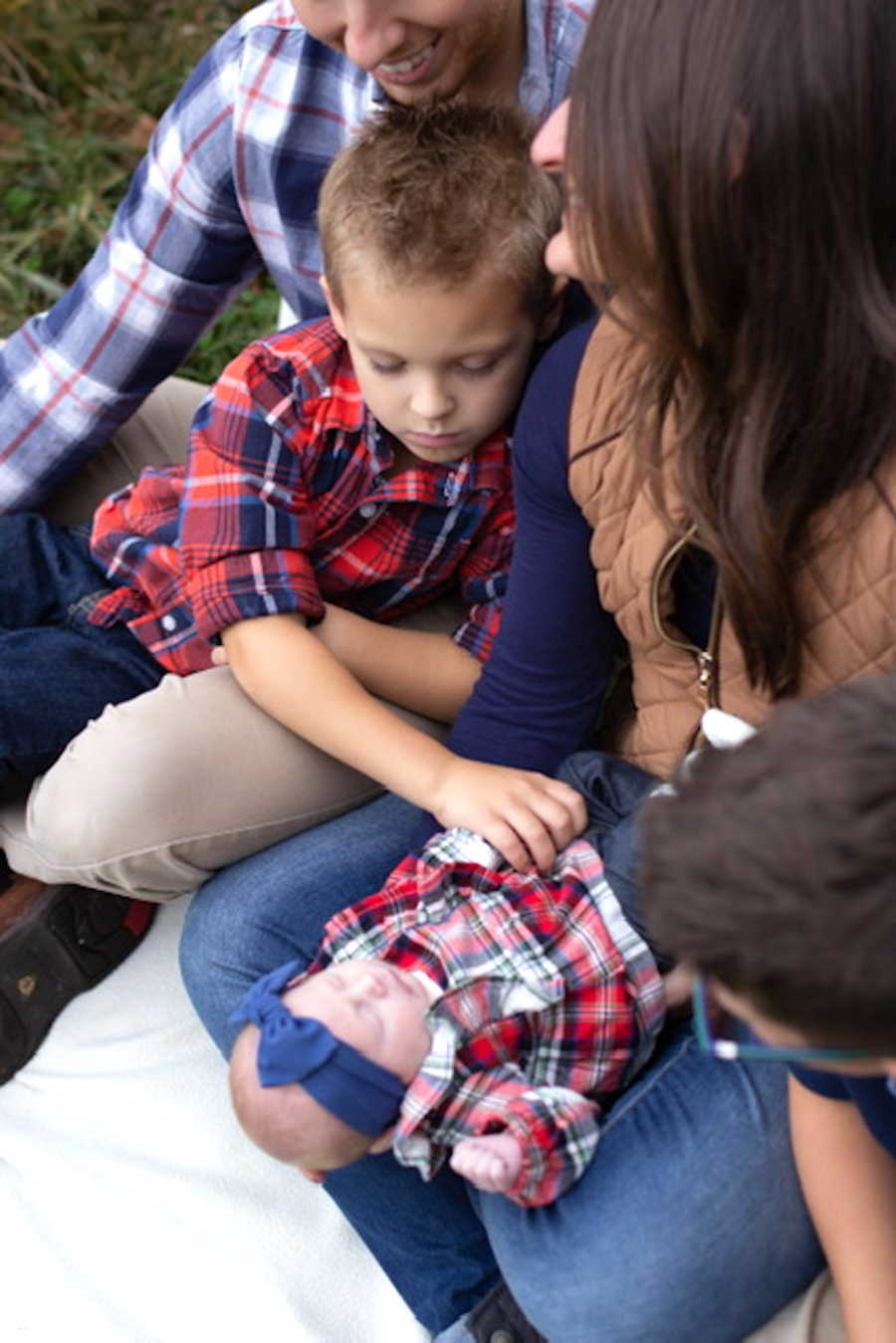 This story was submitted to Love What Matters by Aubrey M. of Dayton, OH. You can follow their journey on Instagram and their website. Do you have a similar experience? We'd like to hear your important journey. Submit your own story here. Be sure to subscribe to our free email newsletter for our best stories, and YouTube for our best videos.
Read more touching adoption stories here:
'What do we do?' I asked, tears in my eyes. My husband knew what I meant. 'We're bringing an orphan home.': Couple adopt 'fearless' Vietnamese daughter with limb difference, paints 'masterpieces' without arms
'Try to have your own children first.' But we wanted to adopt. Our son pushed us away. We cried with guilt.': After infertility journey, parents adopt from Korea, 'He brings us laughter'
'The lawyer called, she wanted him back and the papers were already signed. I knew we'd be saying goodbye.': Couple credits birth mom for saving almost failed adoption, 'The bond between us made this happen'
'Would you be willing to adopt a baby girl?' The day we matched, we saw two blue lines of our own. We were terrified.': Woman surprised with pregnancy during adoption, becomes first-time mom to 2 newborns
Help us show compassion is contagious. SHARE this beautiful story on Facebook with your friends and family.