"Mother Teresa said, 'If you want to change the world, go home and love your family.' Since I was a little girl, I longed to have a family of my own. I fantasized about how things in my family would be different. There would be no excessive drinking at family holidays, the kids would be at the center of everything, and we would live in love. I would never allow my children to suffer as I did. I love my parents deeply and I've come to know they were doing the best they could with what they were given, but those old intergenerational patterns would NOT be transferred to my family.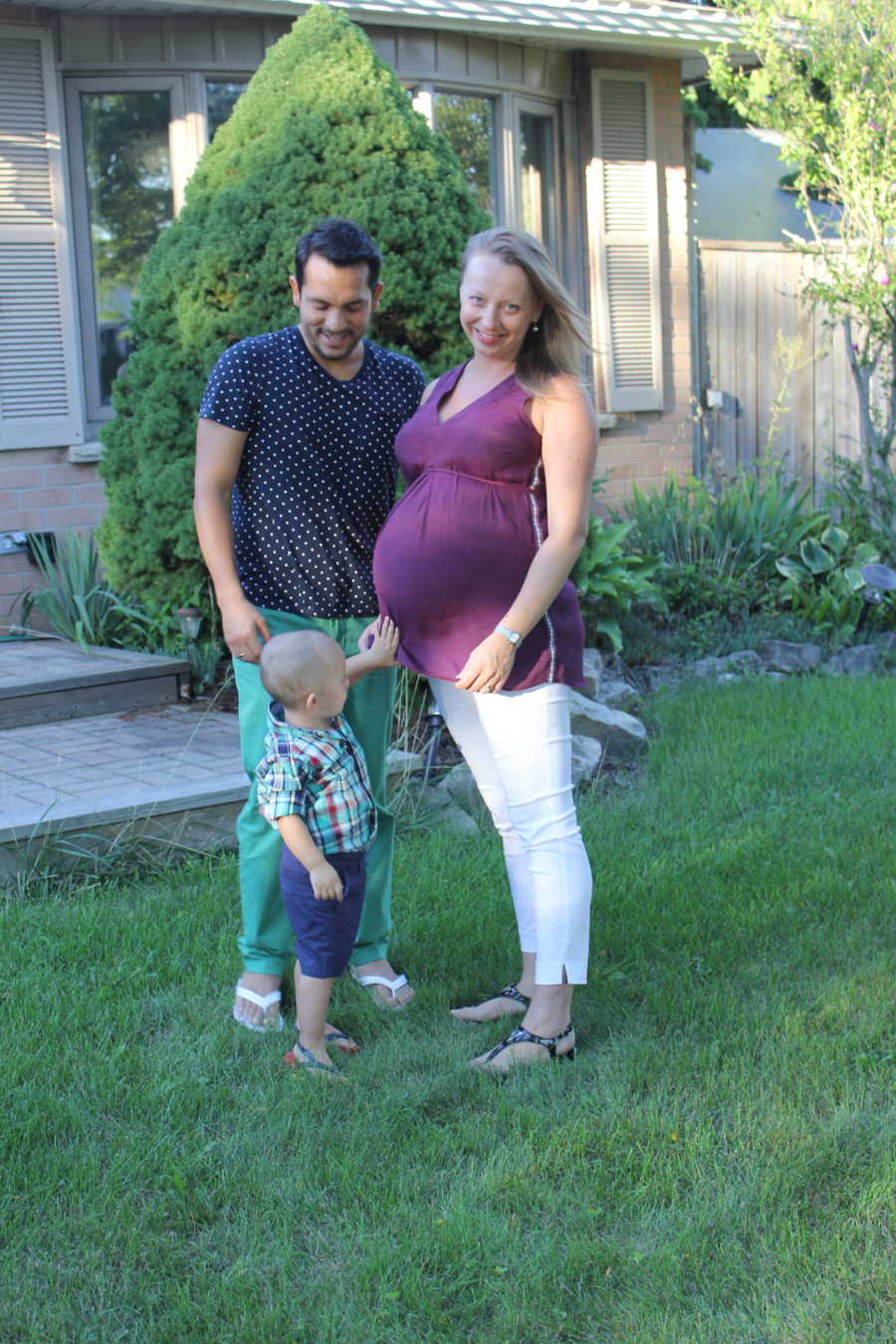 Nonetheless, my love life as a young adult was complicated by patterns of codependency and addiction. I came to accept I had developed unhealthy habits that could poison the family I longed to form one day. Determined to do it right and raise a strong and healthy family, I worked on myself in every way I could – I went to therapy, 12-step support groups, and read personal development books religiously. I learned the hard way by making many mistakes and staying in codependent relationships that weren't true to the life I wanted. The relationships only served to repeat old stories and patterns I was familiar with. Maybe you can relate?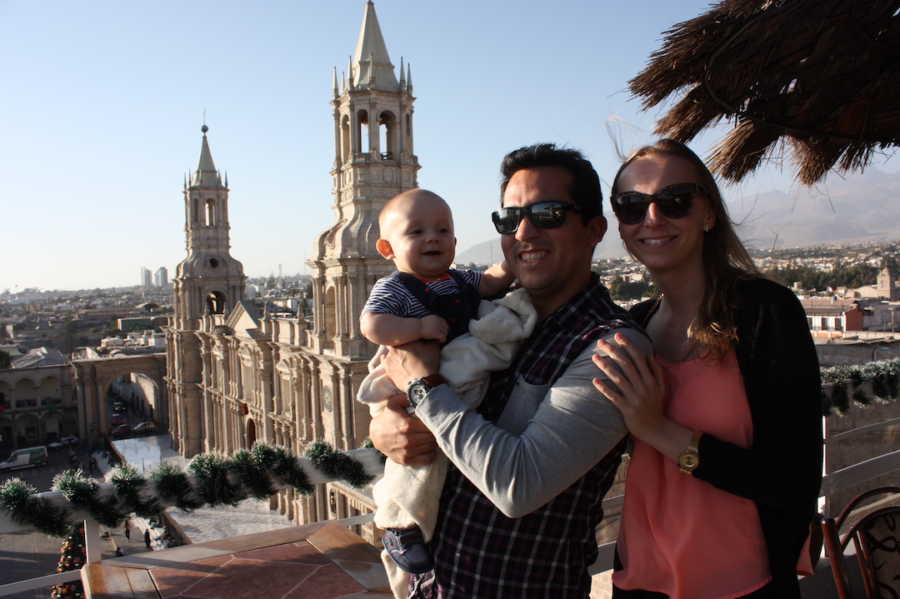 After my last bad relationship ended and I'd had enough, I decided to take time for myself. Slowly, I started to follow my desires and passions. I took Spanish classes, went out salsa dancing regularly, started to attend group meditations, and even joined a public speaking club to get over my fears. I vacationed regularly in Cuba, and life on the outside was good. I had a great job, had just bought a pre-construction condo I was waiting to move into, and was focused on creating a life for myself in Toronto.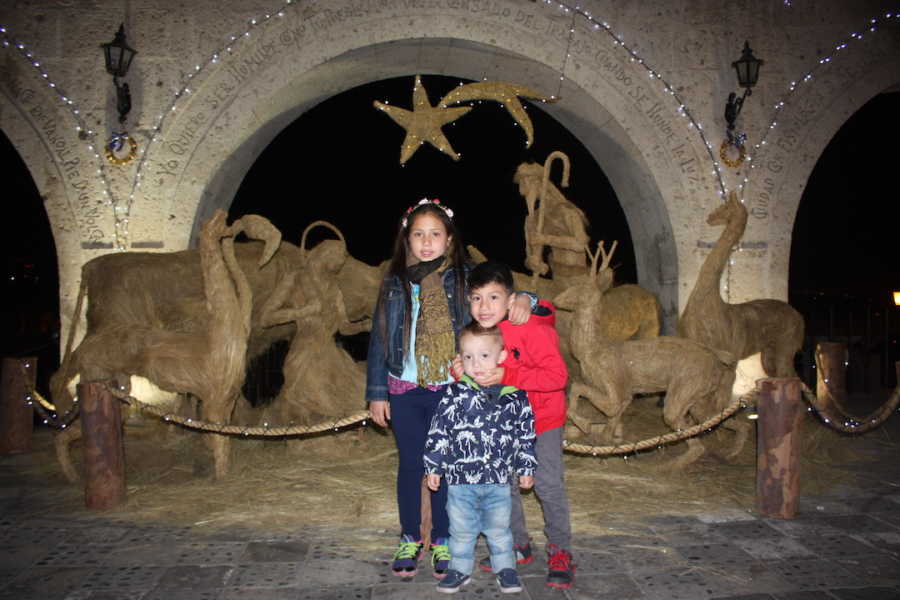 Then one day 8 years ago, a friend of mine asked me a question that would change the course of my life forever. I was planning a month-long trip to Cuba to practice my Spanish. As I told her about the trip, she asked me in an irritated voice, 'Anna, why Cuba again? If you could go anywhere in the world you wanted to, where would you go?' I thought for a few seconds, then before I knew it I blurted out, 'Bolivia.' Immediately, I could hear a voice in my head say 'Bolivia?? Why Bolivia??' I had seen one documentary and knew very little about this country. There were no logical reasons for choosing this place. But the idea was planted and there was no going back. I was going to volunteer in Bolivia and live with a homestay family to learn Spanish. Something in me was calling me there, and I didn't know why.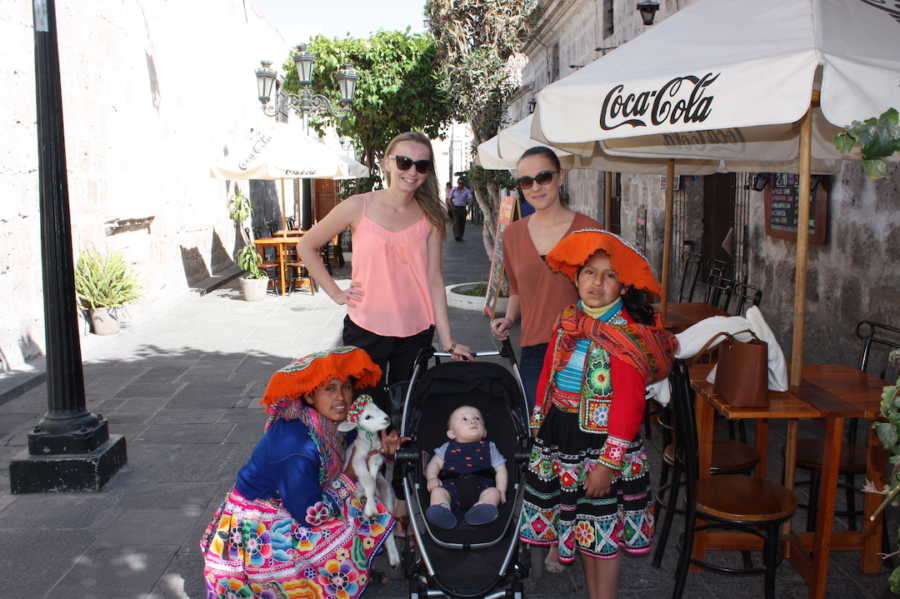 Against all reason, I decided to set off on a solo backpacking trip to South America. Since there were no direct flights to Bolivia from Toronto, I decided to stop over in Peru and visit Macchu Picchu, thinking to myself, 'It will be my only opportunity to visit Peru in my lifetime. I might as well make the most of it.' Little did I know at the time, I would actually end up living there for 6 years! I remember the moment of fear as I crossed over the customs line at the airport and realized from that point onwards, I was all alone. Although my mind was afraid, I felt a deep inner knowing in my body I couldn't fully articulate, I HAD TO go on this trip alone.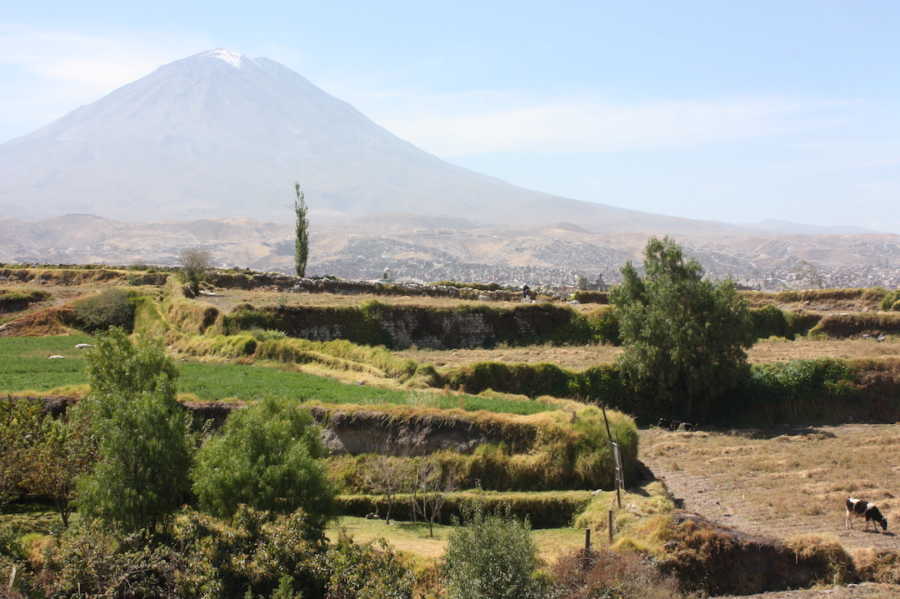 Well, I wasn't alone for long, as it was early in that trip I met my now-husband. Of all the unlikely places to meet your life partner, we met while out dancing. But as I came to learn, the details of the where and how weren't so important. From the moment I first saw him, it was an intense connection I had never felt before. His eyes were familiar to me even though we had never met before. All of a sudden, I found myself in a situation for the first time ever where I just knew deep down this man was part of my destiny. At that point, after my failed relationships in the past, I no longer believed in destinies, and I had lost most of my faith in true love. Romantic comedies would irritate me, and I would think 'Yah right, that doesn't really happen in life.' My mind tried to convince my body of all the reasons why I shouldn't be with him, but it was hopeless. I had a deep inner knowing I just HAD TO be with this man, even though I couldn't explain why. Maybe you can relate to that moment of deep inner knowing beyond reason? For me, this was the ultimate leap of faith and test in trusting my intuition.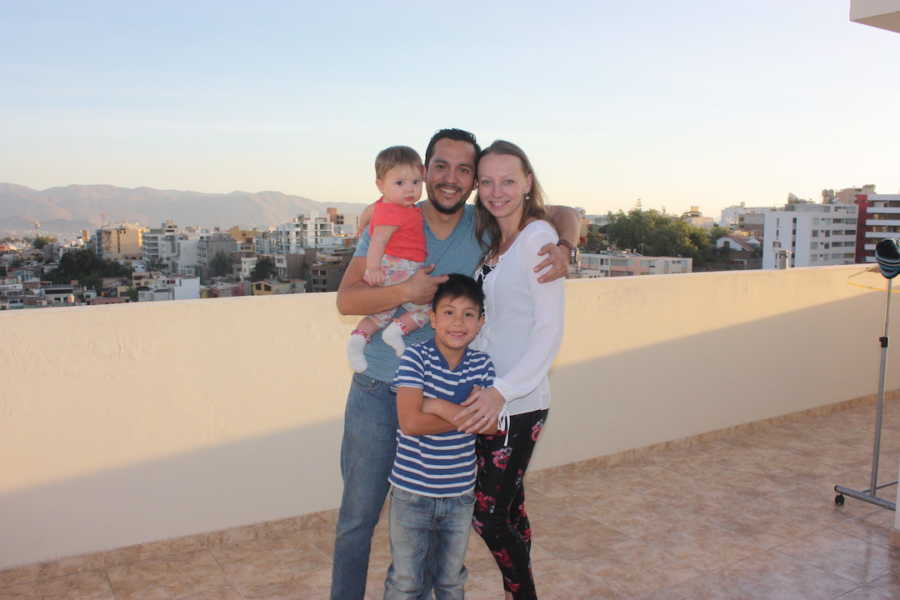 See, with my previous relationships, it was the other way around. My mind convincing my body it was okay, I was safe, this relationship was a smart choice, this relationship was good for me… even though I really knew, deep down, it wasn't right for me. I dishonored my inner knowing and stayed in those relationships. My mind tricked me into rationalizing the relationships were familiar and safe. I now know it was a coping mechanism from my past, keeping me stuck in old patterns that didn't serve me or my higher purpose in life.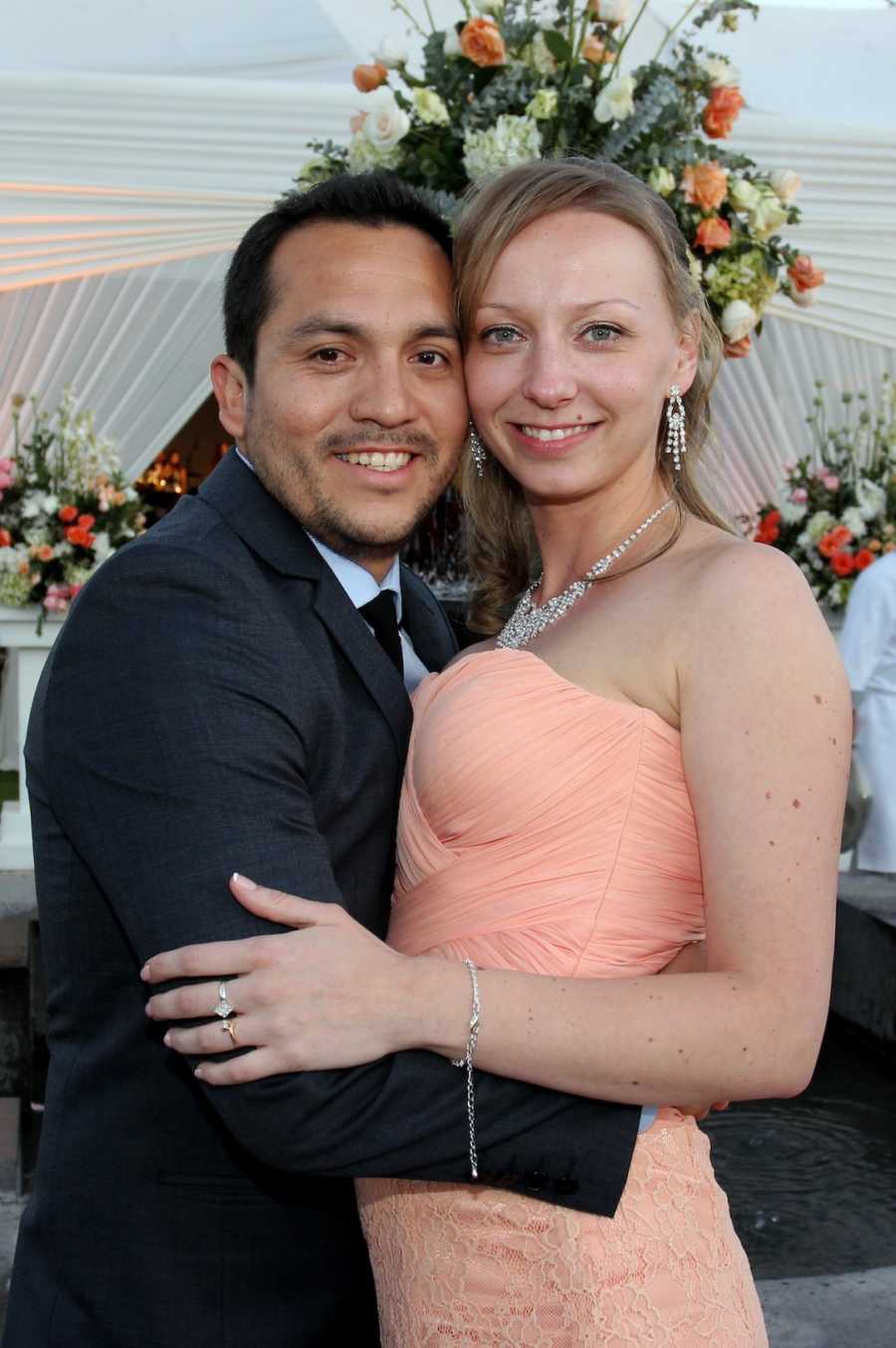 This time it was different. Renzo was a Peruvian executive, and during my month in South America, we would talk on the phone daily and he would fly down to where I was to spend time with me. Although we didn't speak the same language, we understood each other on a deep level. Our love story unfolded fast and it was an absolute dream out of a romance novel – until one day he told me we needed to talk. There was something 'about his past' he had to tell me in person. My mind started racing to crazy places of possibilities. Was he divorced? Did he have some sort of illness? Was he an ex-criminal? Never did I think for a moment he could have kids. Kids are in the present, not in the past. I was not anticipating that answer at all, so you can imagine my shock when he told me, indeed, he had kids.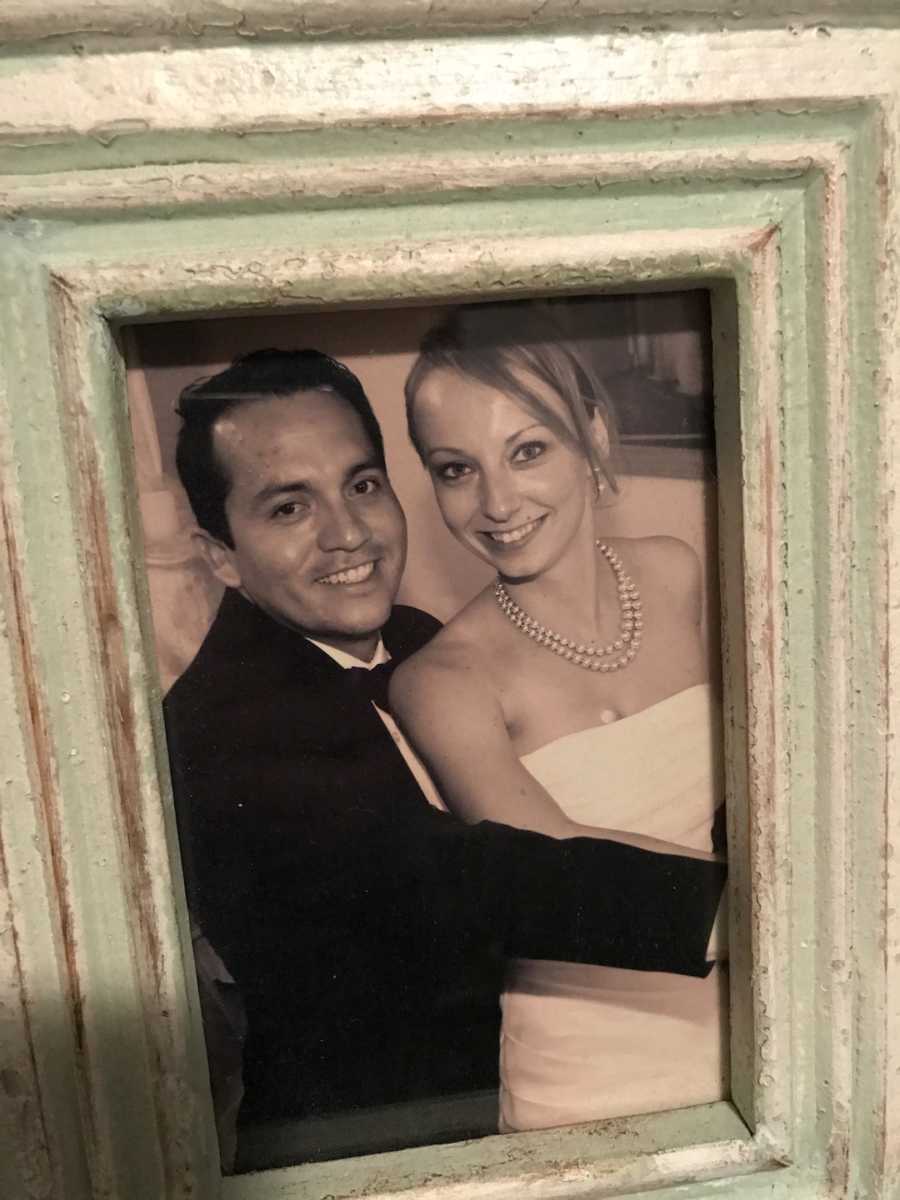 Although I did always dream of adopting children one day, after a previous relationship with a well-intentioned 'dead-beat-dad' type I vowed never to date a man with kids again. Kids were a deal-breaker for me. The moment he told me, I broke down in tears, realizing our relationship had to end. I spent my last day with him, accepting in my mind it had to be over. We talked about his kids and past marriage. He assured me he was divorced and no longer with the kids' mom. We reached a newer level of closeness through these conversations, and I fell more deeply in love. I could see he was a loving father, conflicted by leaving his kids behind. He too was struggling with following his inner knowing and not doing what was expected of him by society. My mind reminded me of my vow to myself, but deep down, my body knew this time it was different – he was different. Our combined faith in our love was so strong we knew we could overcome any obstacle together, and so I told him I wanted to keep seeing him.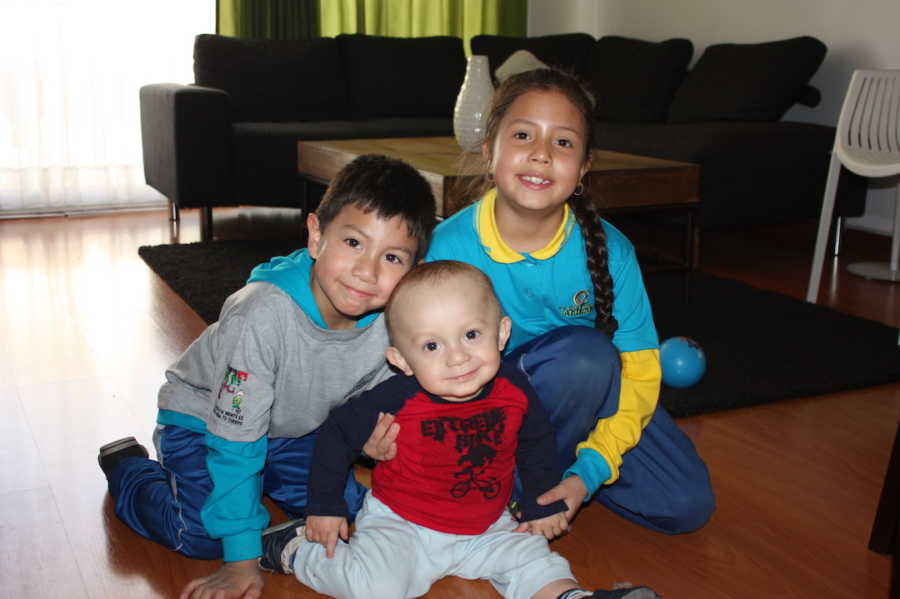 From there, things moved pretty fast! We had a long-distance relationship, I flew down to Peru a few times, and 6 months into our relationship, we got engaged – I hadn't even met his kids yet! He was so careful about introducing a new woman to them and wanted to make sure it was the real thing before taking that step. The way he put his kids first made me love and respect him even more. Just 3 months after that, I decided to leave it all behind and move to Peru! Little did I know, there were more surprises to come my way. A week before my move, I also discovered I was pregnant. I was nervous, and he was ecstatic.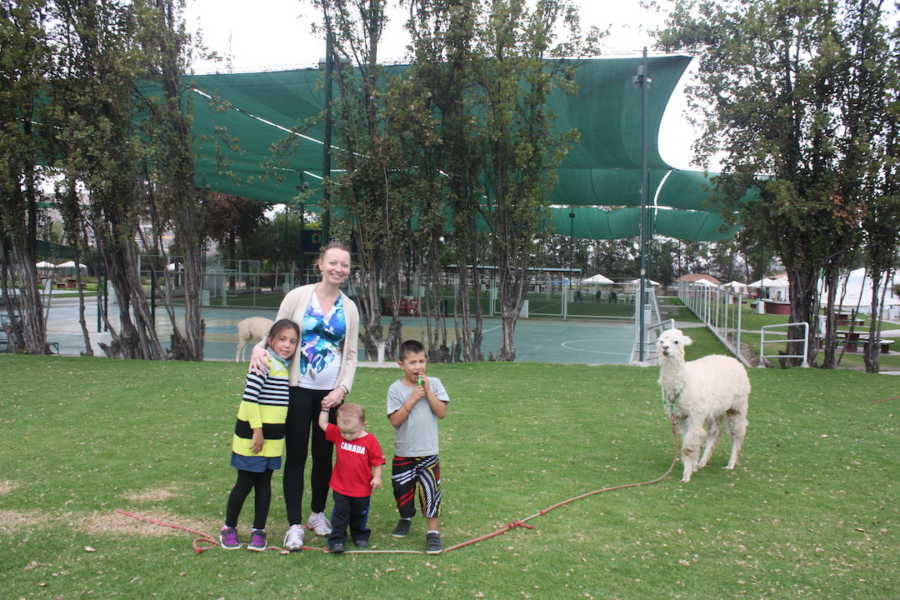 Like many stepmoms who set out to form a blended family, old wounds would be triggered and I would have more challenges to overcome. After I moved, I found out he was not officially divorced, rather separated after years of being on and off in his marriage. For whatever reason, he never found 'the right time' to disclose this additional detail. The dishonesty I perceived, although well-intentioned, started to trigger my fears of more dishonesty, and my mind started questioning whether our love was too good to be true. I had dealt with dishonesty, cheating, and hidden substance abuse in a past partner and my fears started to get the better of me, with negative thoughts spiraling out of control. Dealing with my husband's ex and 'normal' stepfamily challenges activated my old stories about being alone, unsupported, and unappreciated.
On top of that, my stepkids and I didn't speak the same language, they only spoke Spanish. Although my partner and I seemed to understand each other just fine, communication with the kids was a hurdle to get over. I also had to overcome self-sacrificing, perfectionism, and letting go of control in order to find my place.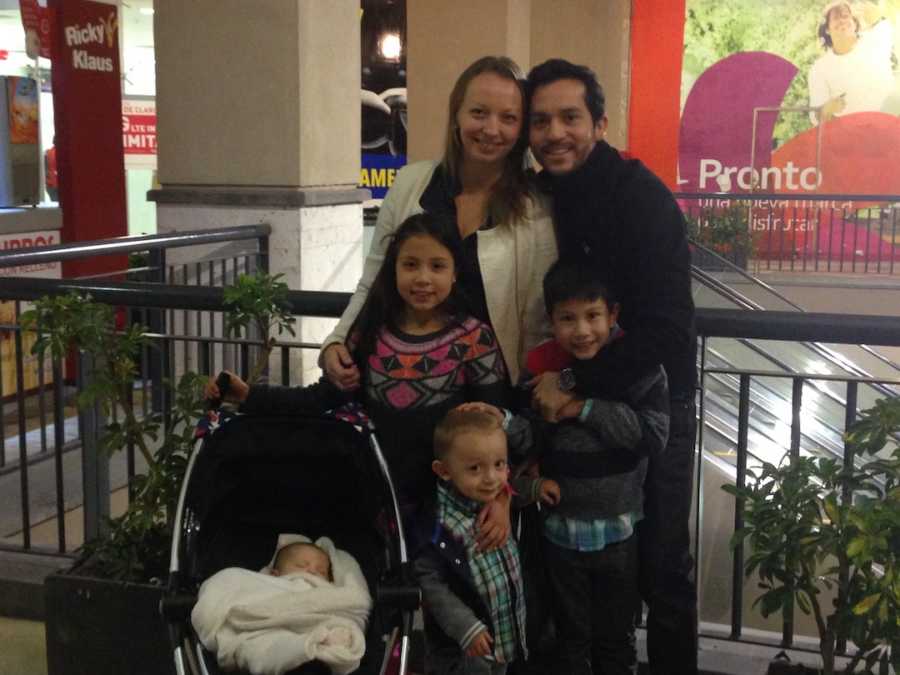 The strong foundation I had developed as a single woman was now being shaken up and tested. I was challenged to contemplate my identity as I navigated this new stepmom role. Luckily, by then I had already started to do the personal development work required for me to thrive as a stepmom, but it still wasn't easy. I continue to grow and heal from my old patterns, and living in my truth is a daily commitment. I have learned to trust my intuition in the face of the unknown, and it speaks through my body. I teach all my children to do the same.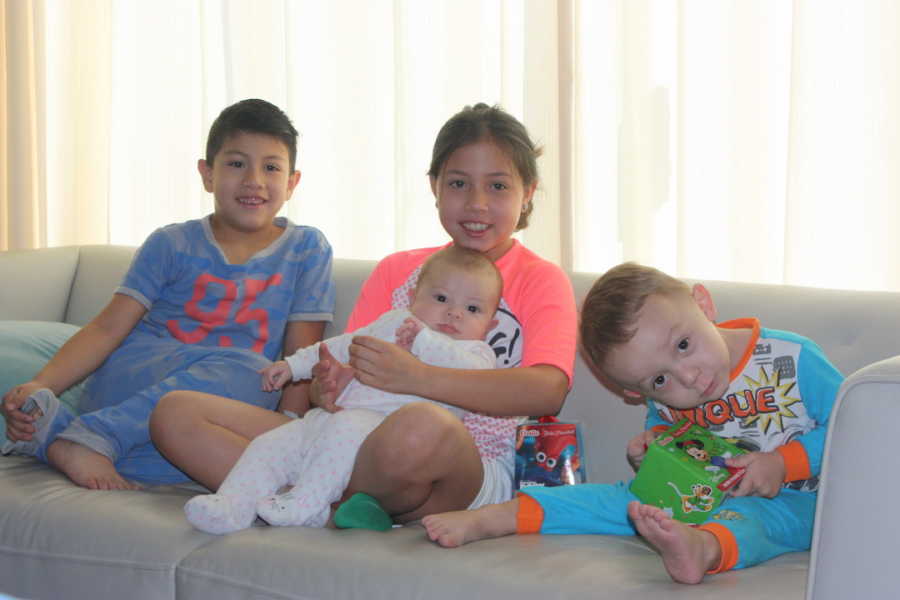 It wasn't the perfect family I always dreamed of — but after all, it turned out to be an even bigger blessing than I could have asked for. We now live in Canada with our five children, including my two stepchildren who have been with us full-time for years now, and our three children. I love my perfectly imperfect family, the mistakes we make, and how we grow together, and I wouldn't have it any other way.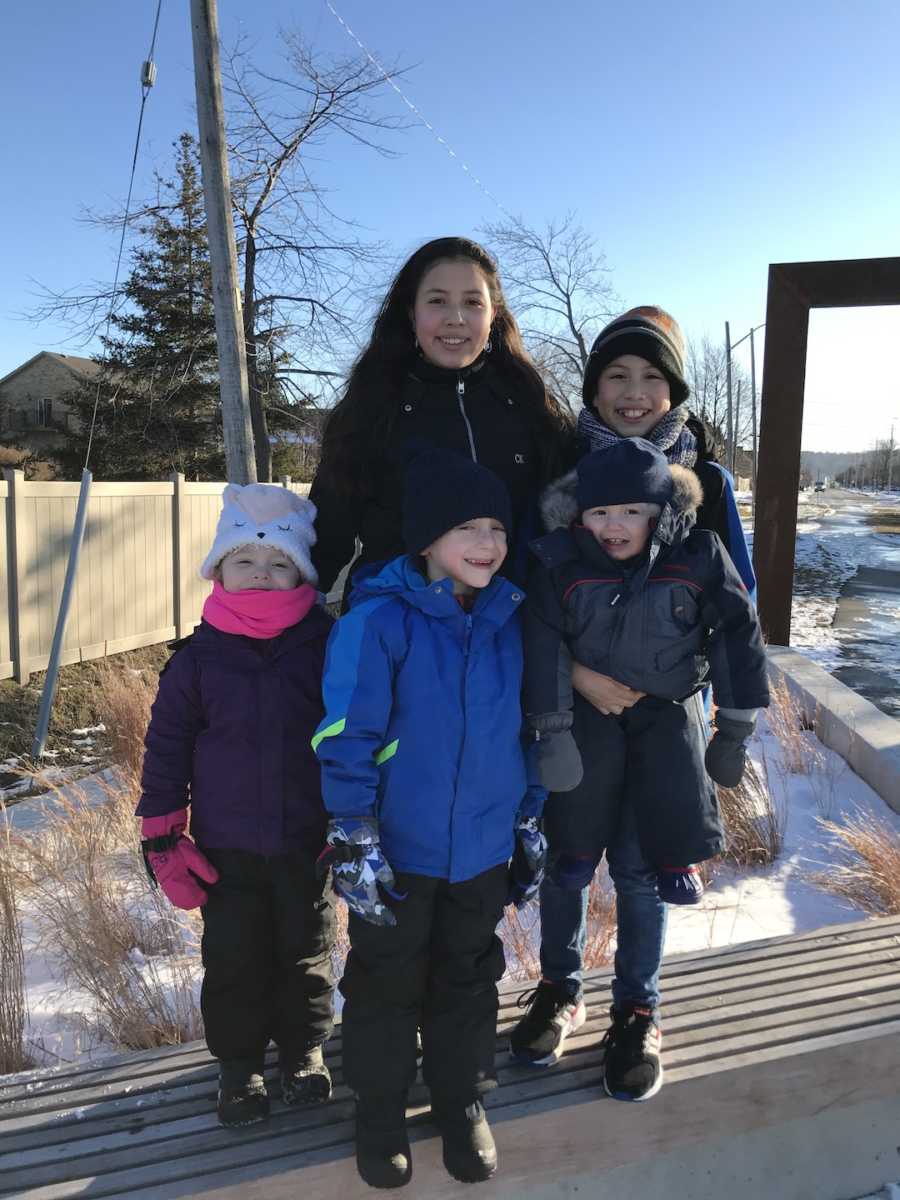 I'm still triggered into fear and reaction at times and have had to relearn healthy ways of showing up to ever-changing blended family dynamics. It starts by loving and honoring the scared little girl within me. She shows up in these moments of being triggered — little Anna who is afraid, alone, and wasn't able to fully receive the love that was around her growing up. I let her know it's okay to be afraid, she is loved, she is carried and supported by a higher power — she is safe. My commitment to positive change and faith in my intuition guide me forward. I believe the challenges in my life are there to teach me, to dare me to grow and evolve, and I accept the challenge using these growth moments to uplift other women who are going through similar struggles.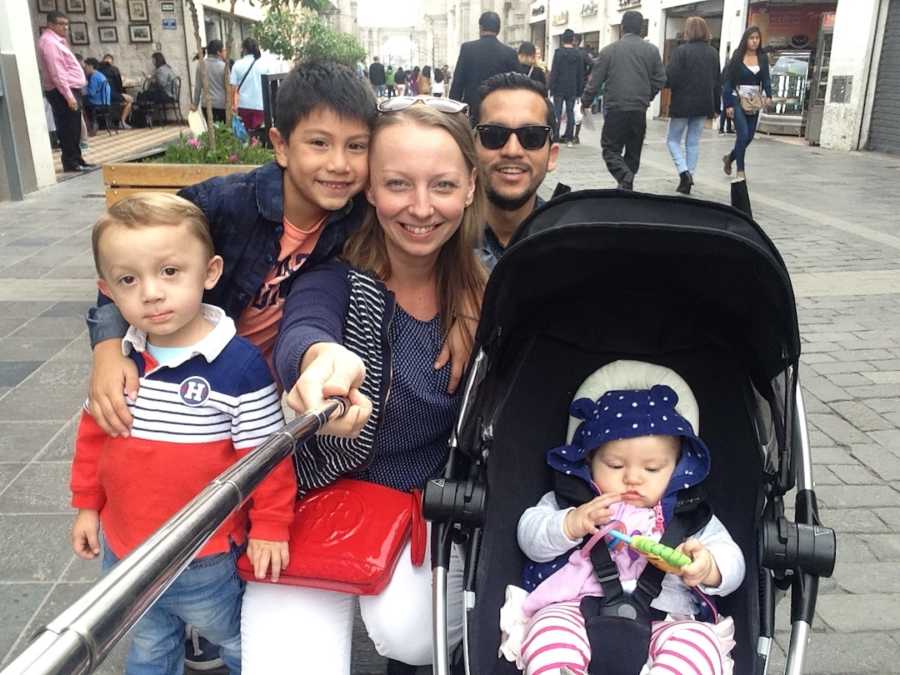 Following Mother Teresa's advice, I do my best to change the world by loving my family – but first, I love and honor myself. I've learned to discern the voice of fear from the voice of my intuition. I've learned to strengthen my connection to my inner knowing and sacredness within. It's not easy to break old patterns that are so deeply rooted in the way you show up to life, but it is possible with consistent small shifts and big leaps of faith. Life is not always predictable and challenges will arise, but I believe it's when we can meet those challenges with the right combination of vulnerability and resilience we prosper. My life and blended family teach me every day to be more of myself, show up to enjoy the present moment, and be the change I want to see in the world."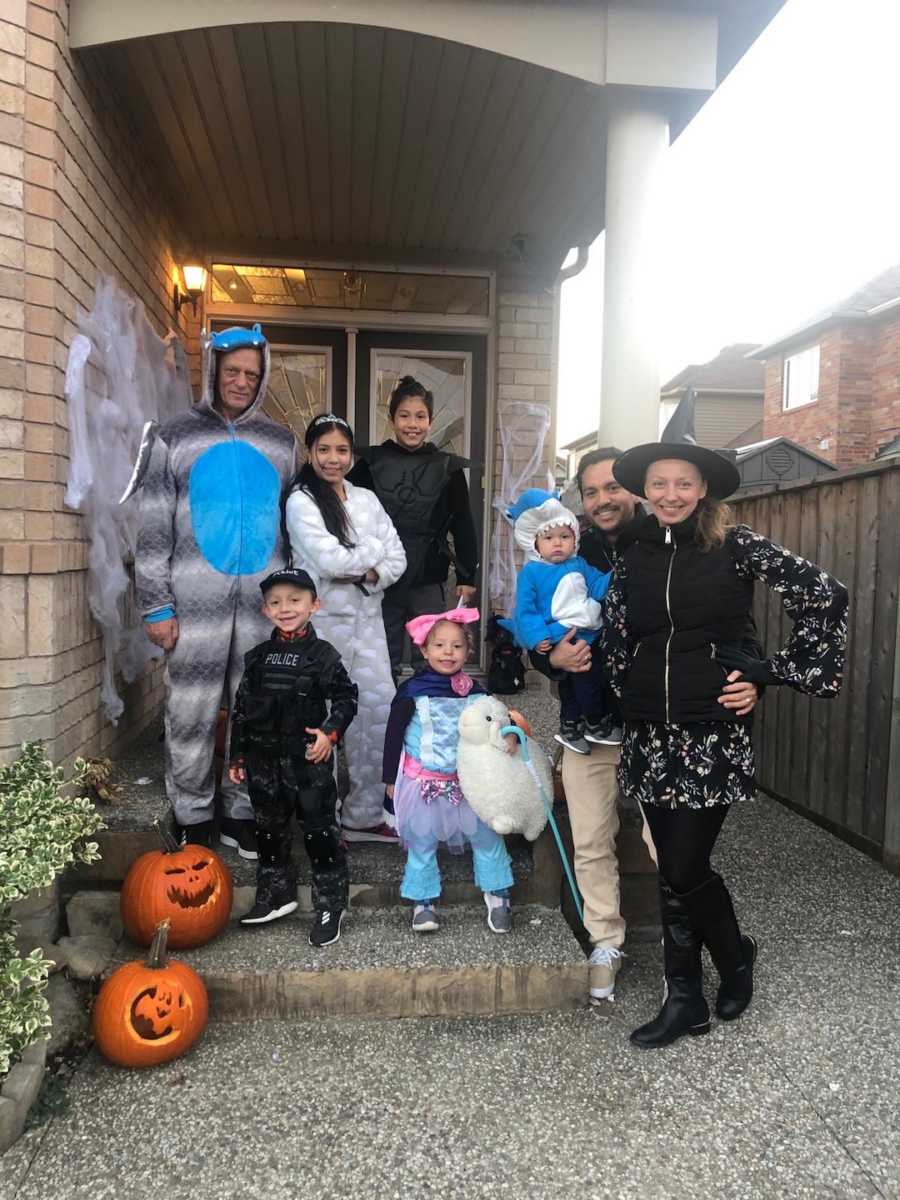 This story was submitted to Love What Matters by Anna de Acosta from Hamilton, Ontario, Canada. You can follow their journey on Instagram and her website. Do you have a similar experience? We'd like to hear your important journey. Submit your own story here. Be sure to subscribe to our free email newsletter for our best stories, and YouTube for our best videos.
Read more stories about blended families here:
'When it comes to the size of our family, we're always laughed at. What they don't know is we love our chaos!': Mom of 6 shares journey as blended family, 'We were made for this'

'Are they ALL yours?' What do I say? 'Yes, these 4 are mine, but those 3 aren't.' Being a step-parent is THE thankless job.': Mom discusses ups and downs of being a blended family'
Let's give this a go, shall we?' The first time we met, I can't even tell you how nervous I was. It's about giving up control.': Moms co-write blended family journey, 'Life is humbling and messy'

'You were adopted.' My world stopped. I investigated their faces as all of them started to cry. I became their mother.': Mom of blended family says 'blood doesn't mean anything'
Provide beauty and strength for others. SHARE this story on Facebook with friends and family.