"'You should call Mom.' This popped up on my phone as my husband and I arrived at our final stop of our honeymoon in Sevilla, Spain. It was the final few days of our trip and we decided to splurge for a night at a romantic bed and breakfast in the heart of the city. The text came from my brother-in-law, and at the time we very rarely texted. Then I remembered a message from my mom a couple of days earlier, asking when we were coming back. She had our schedule in her email, since I had mapped out the entire trip in our typical packed schedule—early mornings and late nights so we could maximize every minute. I didn't think too much of it at the time, since I figured she just wanted to see how everything went. She was always the first person I would tell about my adventures. Immediately, my heart started to pound. I know now she had messaged me for a very different reason.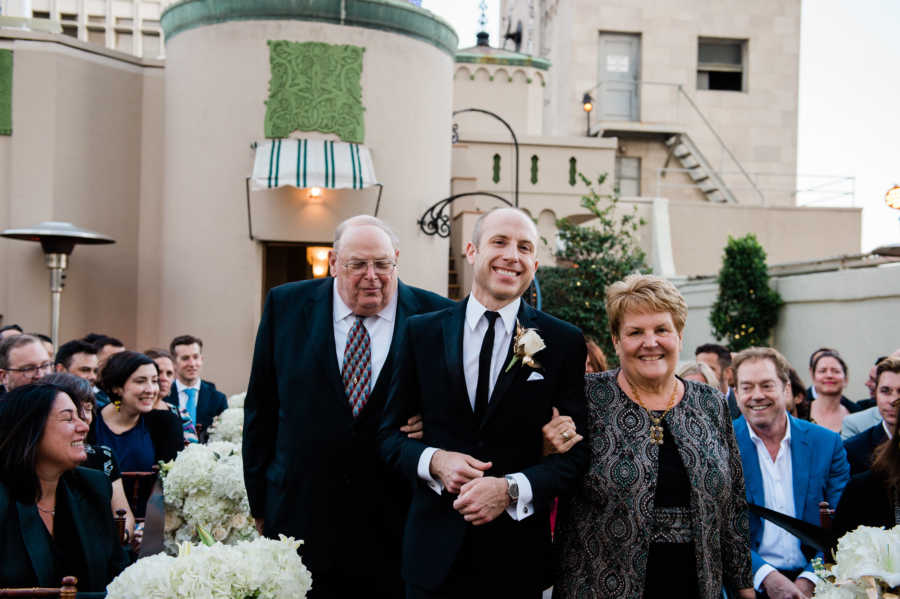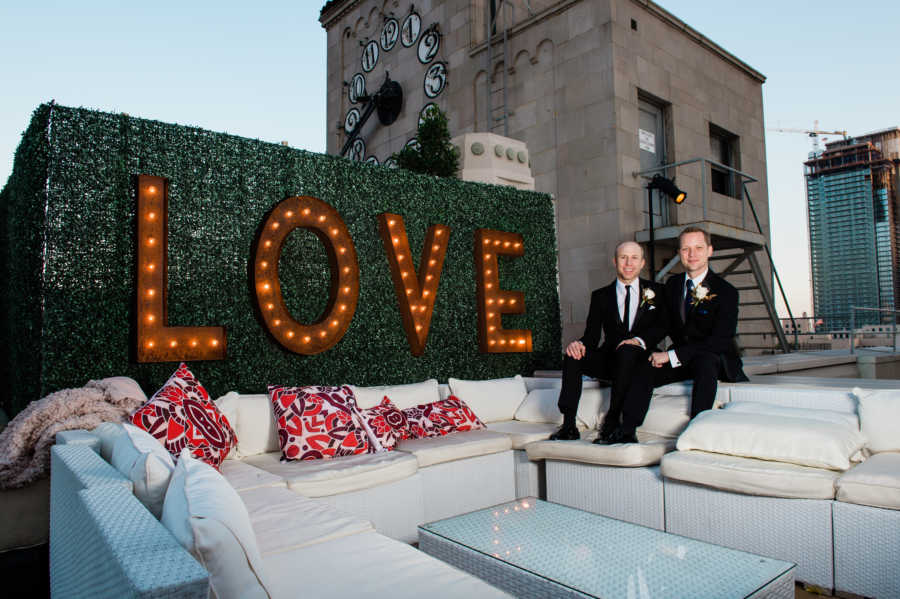 My husband and I immediately called my mom. Ring. Ring. Ring. It went to voicemail. I called my dad. Ring. Ring. Ring. It went to voicemail. Usually, I would think this meant my parents were lost in one of their shopping trips and stuck in the time warp called Walmart. This time, I couldn't help but wonder if there was another reason. I couldn't help myself. I called them both again. No answer. Then I called my brother-in-law. He answered, but just told me I should try again and didn't say anything else.  As I was trying to convince my brother-in-law to tell me more, I got a call on the other line from my mom. I immediately switched over. Her first words were, 'I didn't want anyone to bother you while you were on your honeymoon.' This was very typical of my mom. She was a nurse, and one of her favorite things was caring for people—and putting their needs above hers. After pausing for what seemed like an eternity, she told me, 'I have been diagnosed with pancreatic cancer.'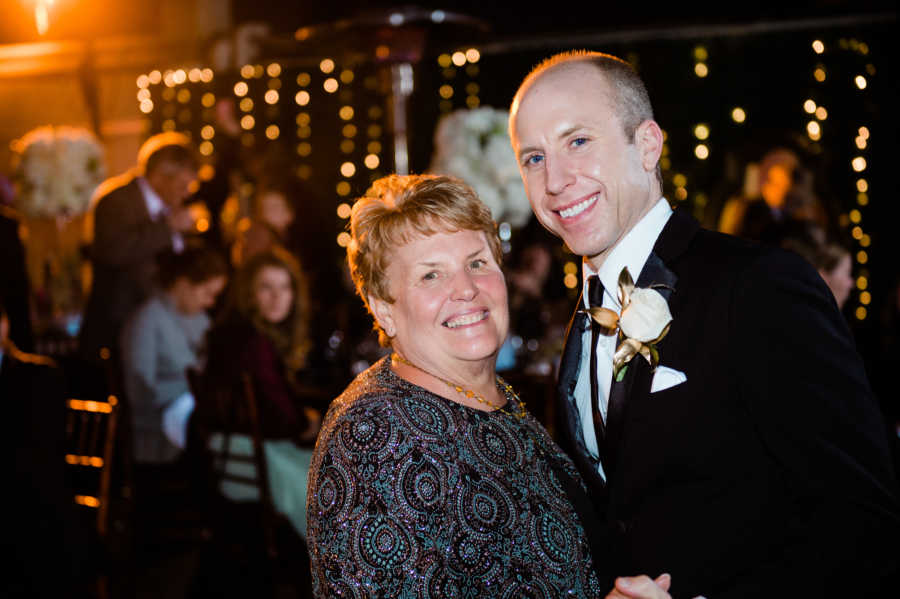 While we were celebrating our honeymoon, she had been admitted to the hospital to do an emergency bypass on one of her ducts since she had jaundice. This is how they discovered she had a tumor growing. Pancreatic cancer is one of the more deadly cancers, with only a 9% survival rate. The last few days of the honeymoon were a blur to me. My husband and I went immediately into overdrive to figure out more about pancreatic cancer and see how we could help my mom. Over the next nine months, we flew from the West Coast to the East Coast at least once, if not twice, a month. We were in every doctor's appointment, either virtually or in person. We celebrated her birthday by surprising her with a special ride in a silver convertible. We brought together our entire family for Thanksgiving. Our first in Jacksonville, Florida, and the last for her.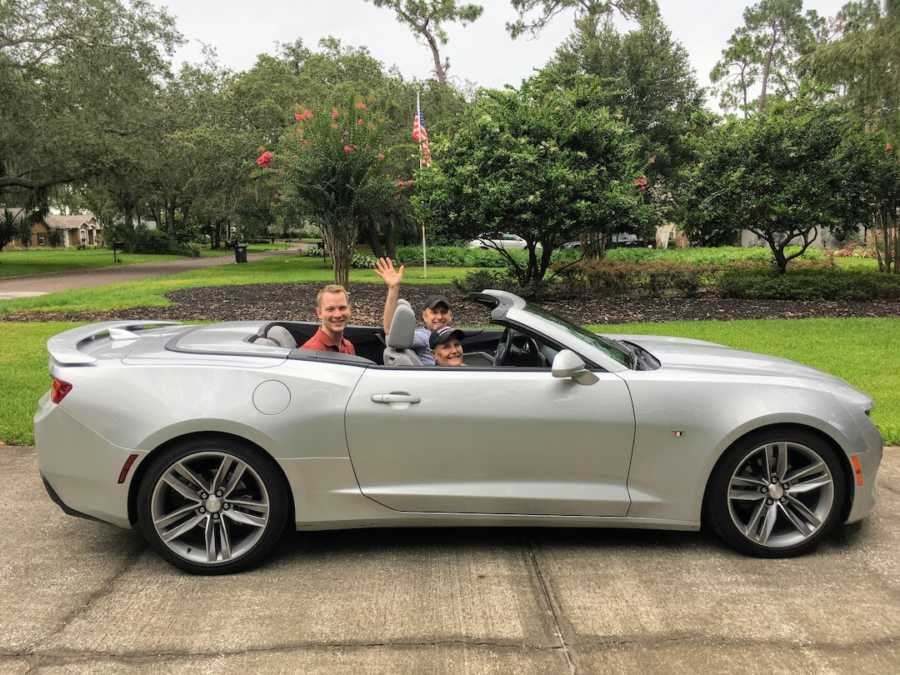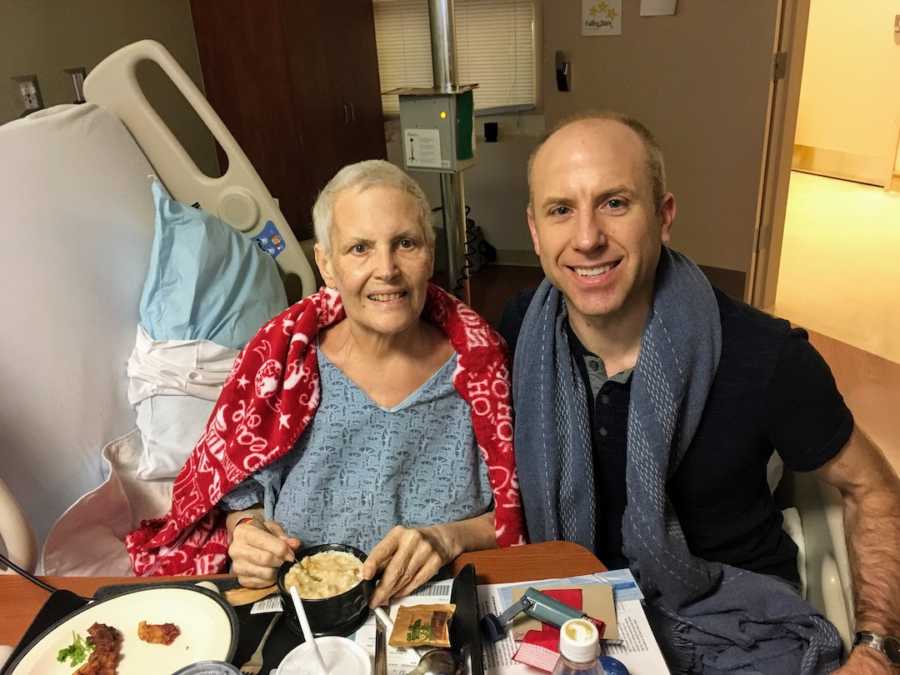 She moved into hospice after Christmas. She no longer could breathe on her own. And I wasn't even sure if she knew it was us. Still, she loved celebrating holidays with the family. We celebrated New Year's with her while she lay in her hospice bed. It was the end of the holidays, so reluctantly we had to fly home. I knew I wouldn't see her alive again. When I got the call from hospice she was near the end, I was on FaceTime with my husband, sister, and dad saying goodbye to her as she passed. In her end-of-life orders, she wrote, 'Love never dies.' This is what I thought about those last few moments. My mom's journey through cancer was the kick in our pants that made my husband and I realize as much as we loved our independent life, it was time to start a family. Let's face it, there is no such thing as an 'oopsie' baby when it comes to two guys having kids. We certainly didn't get here overnight. We had talked about kids for years, but it never seemed like a good time.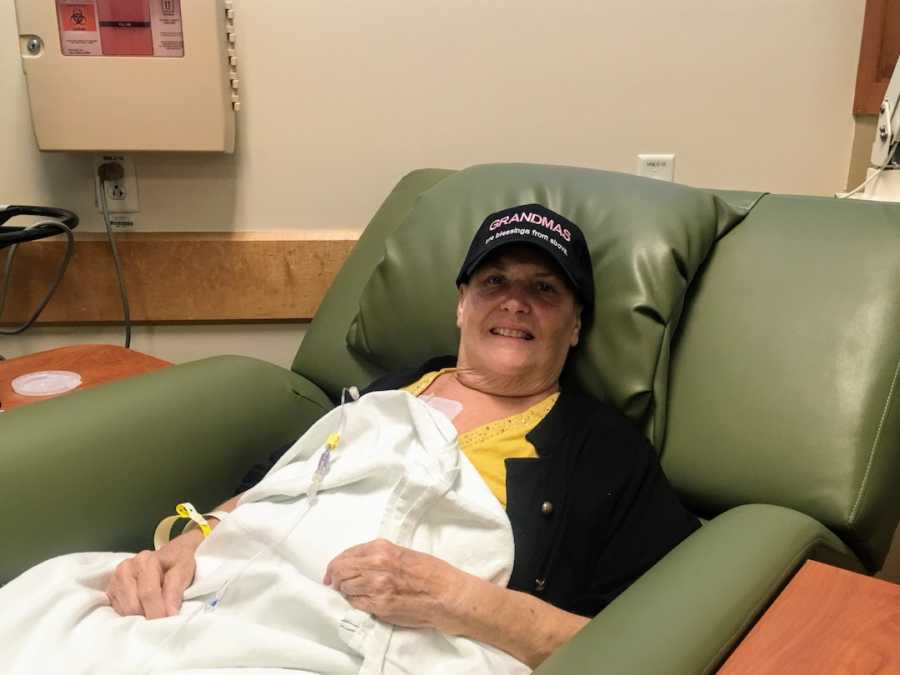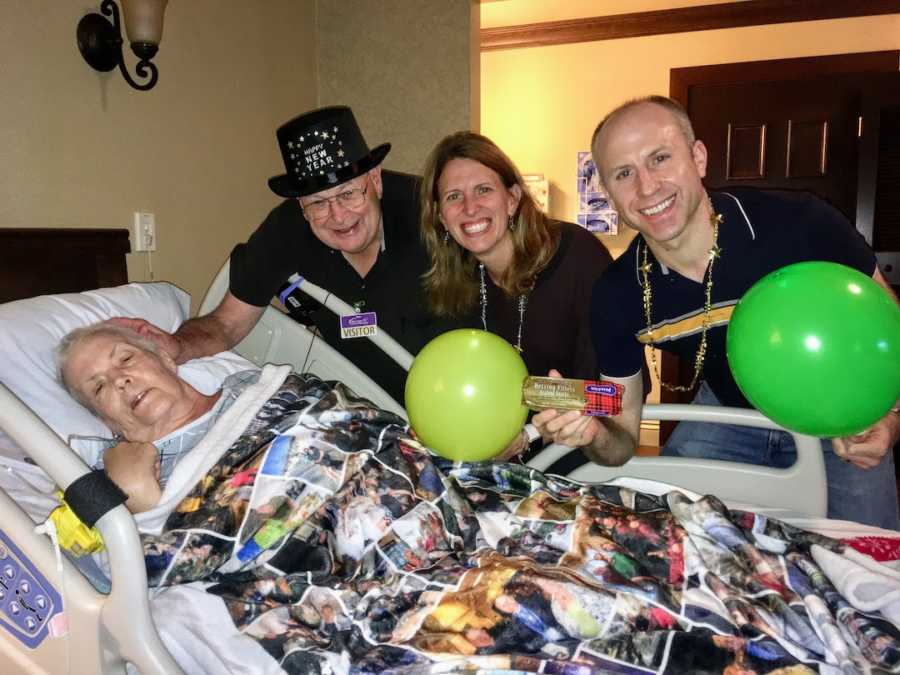 When we first met, we never thought we'd see the day when kids would be in the cards. This was well before marriage equality. And basically, the only gay guys we knew with kids were from previous marriages before coming out of the closet. Flash forward to present day, and we can't even begin to tell you how many same-sex couples we know with kids, or who have at least talked about it. We considered all the options, but ultimately decided on surrogacy. With surrogacy, it didn't take long to realize there was an overwhelming amount of information to cull through. More importantly, it was hard to figure out where to even start.  Eventually, we realized it came down to three steps. The first step was picking a fertility clinic. As my husband, Kevin, likes to explain, this is where we needed to make sure our 'stuff was up to snuff.' In other words, this is the step of the process where we had to check our sperm was normal. Or if it hadn't been, where we would have worked on a plan to get them there.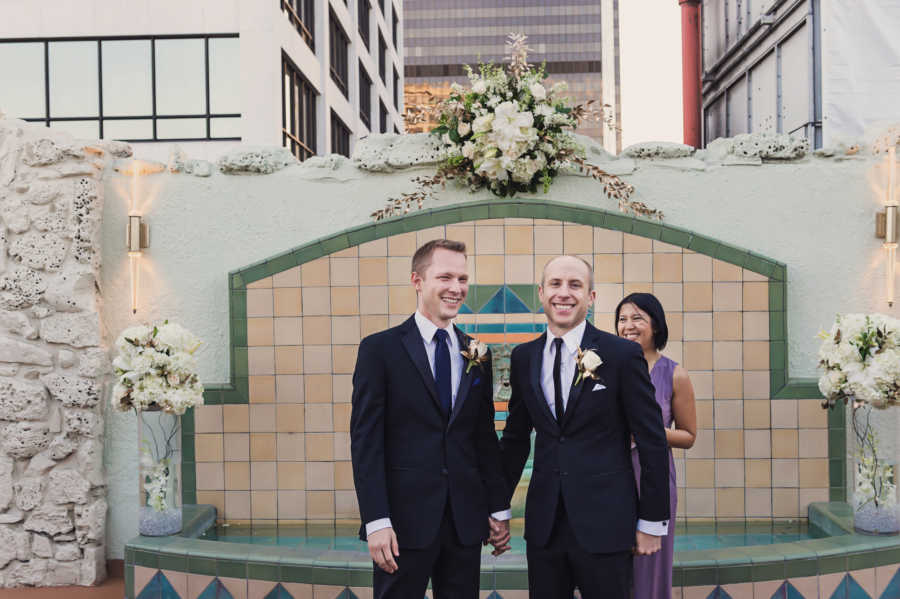 But this isn't the only reason we did our homework on a top-notch fertility clinic. It was vital to find a highly experienced doctor with a high success rate in creating babies for LGBT couples, and who knew the ins and outs of surrogacy for gay dads. After deciding on our fertility clinic, the second step was to find some eggs. Truth be told, this part initially felt a little strange to us as we went through egg donor profiles. It felt like we were on a dating app! Sexual history, hobbies, favorite foods. It's all there! There are several ways to approach the egg donor process. However, we decided we should not commit ourselves to any agency until we found a right match. Several egg donor agencies require you to commit with them up front. But then you limit yourself to just one agency. Now that we had the fertility doc and our eggs on ice, it was time for the final step—finding a surrogate. Every couple is different, but we had three main criteria for selecting our surrogate:
Proximity: This was priority #1 for us. We wanted our surrogate to be near us so we could join her for the doctor's appointments.
A 'mom's mom': Basically, this is what we would say broadly when talking about someone with a support system.
A healthy mom, who's had babies before.
We were lucky and had a relatively smooth process, so a year and a half later our twins were born. We spent so much time working to have kids that when the kids were finally here, we remember seeing them for the first time and asking ourselves… what do we do now! Due to COVID, we couldn't leave the hospital, send our kids to the nursery, or even step out of the hospital room to go to a vending machine. Thankfully, our hospital was great. As we fondly look back on it now, it was baby boot camp where we learned to feed, swaddle, burp, and change the babies' diapers! As we were getting ready to leave the hospital, our kids had to pass one last exam—the car seat test. This is basically a test where the kids are placed in a car seat for 90 minutes and observed to make sure they were okay. Our daughter passed with flying colors. Our son didn't quite pass. As the nurse told us, when he was brought back to us, he was straining to relieve himself. Unfortunately, this meant we had to wait 24 hours before he could be retested.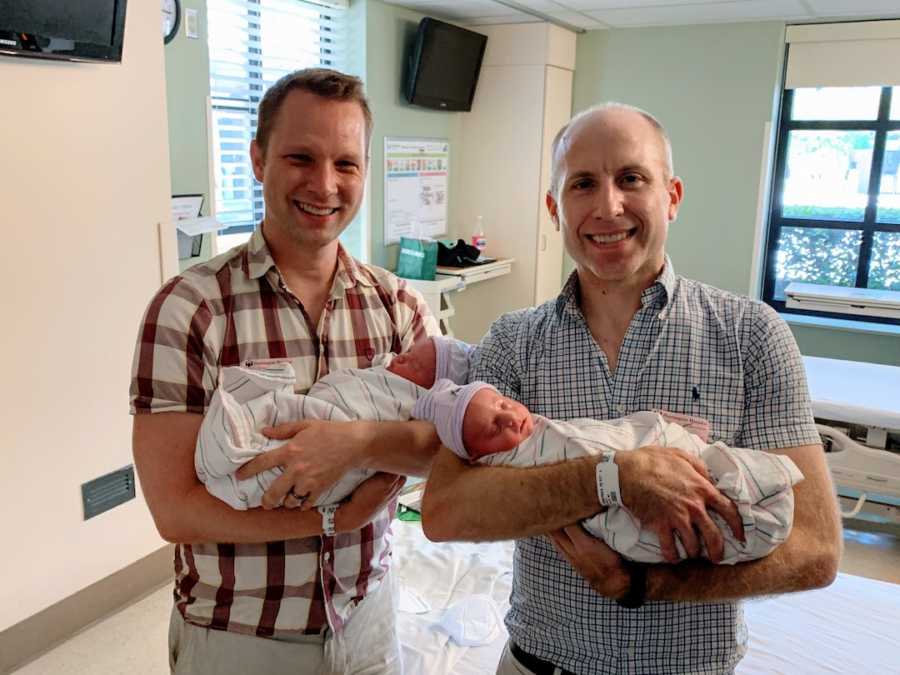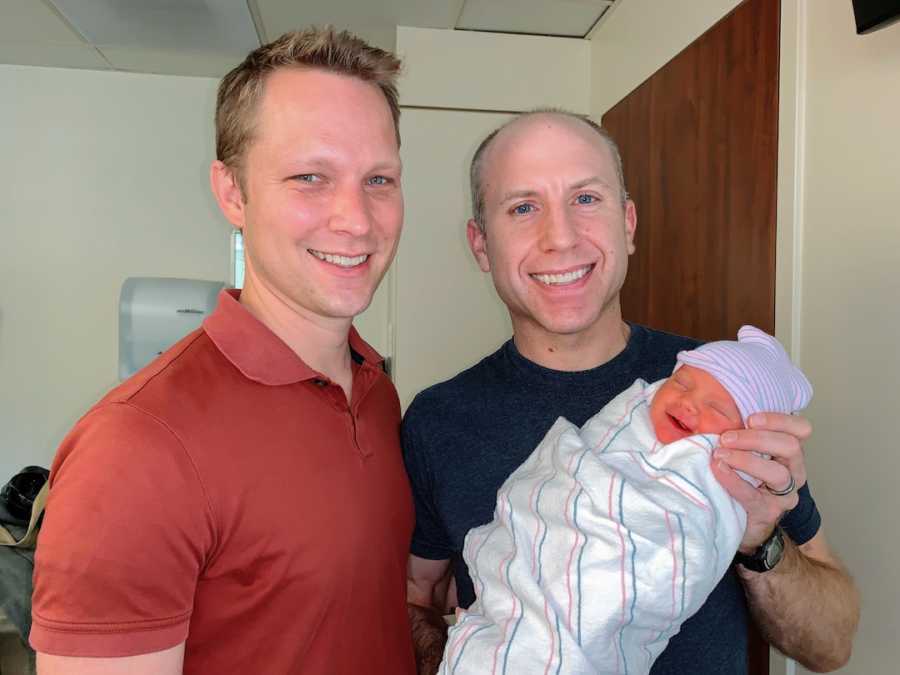 The next day, he was taken for the re-test. While he was gone, my husband and I packed up. We were ready to get out of there! 90 minutes later, he wasn't back. Two hours later he still wasn't back. At two and half hours, the nurse came into the room with his car seat, but without him. We were told he had apnea of pre-maturity. Basically, this meant he still thought he was in the womb and would forget to breathe unless someone reminded him. While we were isolated in the hospital room, he could have stopped breathing and died, and we would never have known until it was too late. We stayed an extra night and split our time between him in the NICU and our daughter in our hospital room. The next day, rather than leaving with both kids, we could only leave with our daughter. It was excruciating to have to split up, but we visited our son in the NICU every day. Only one person could go in at a time, and only once every 24 hours. Thankfully, his stay was short-lived and we were able to bring him home a week later.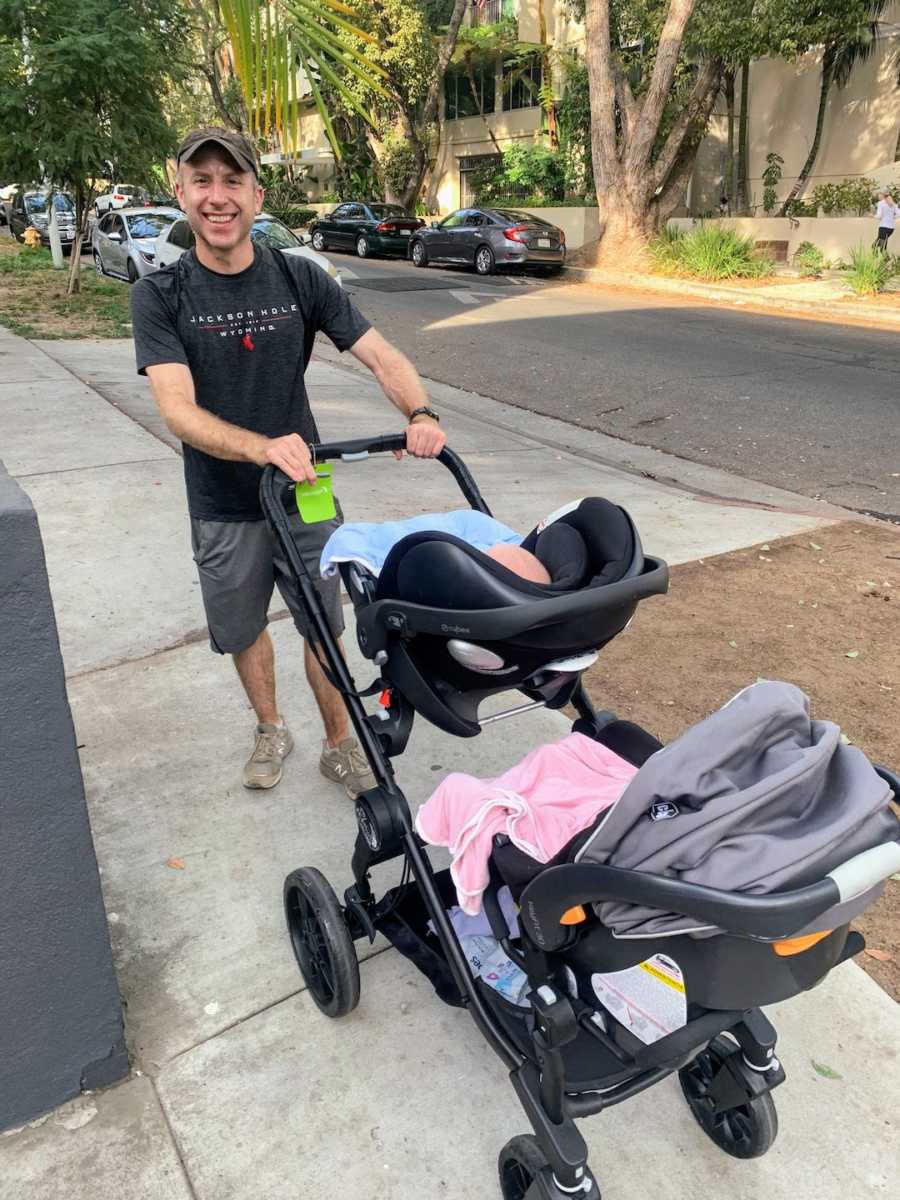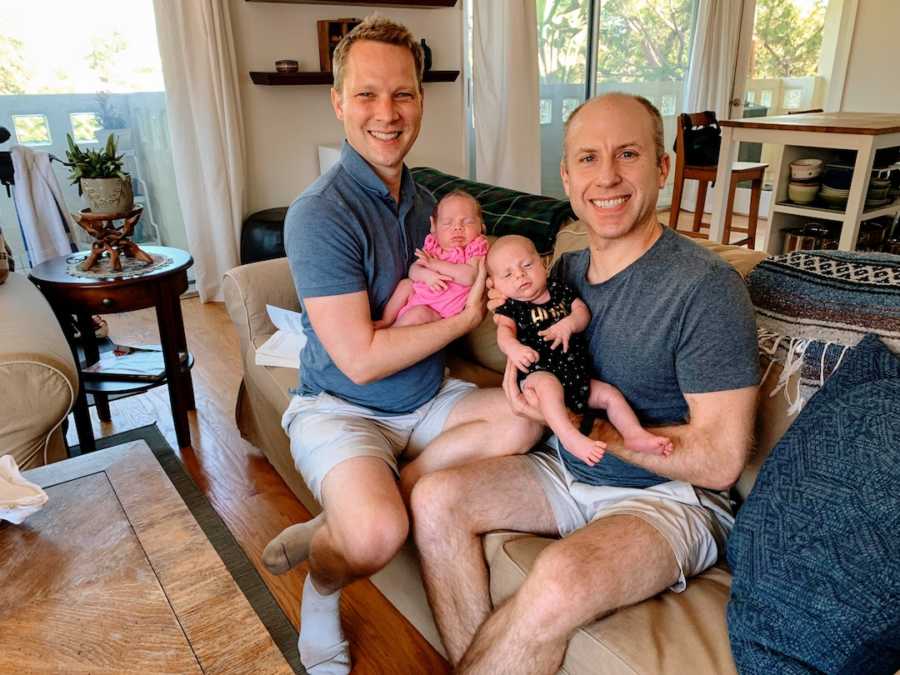 One of the very first questions we asked ourselves was whether we should have paternity leave at the same time—and one many couples had differing opinions on. Many of our co-workers suggested taking it separately to stretch out the coverage. We both have strong opinions on this question. Without a doubt, we believed the best way to handle our paternity leave was doing it all at once. Think of it this way, can you start a project and stop midway through? Would your work be okay with you being there for a few weeks, only to have you hand off your projects just as you're gearing back up again? In our case, we both felt leaving for those three months all at once would be best for our work (and our own sanity). As we told friends (and strangers alike who never asked!), we truly loved our paternity leave and having this time together as a family. What other time in your adult lives will you have time off your work to truly just bond as a family? And share the moments of your baby's first few months on Earth?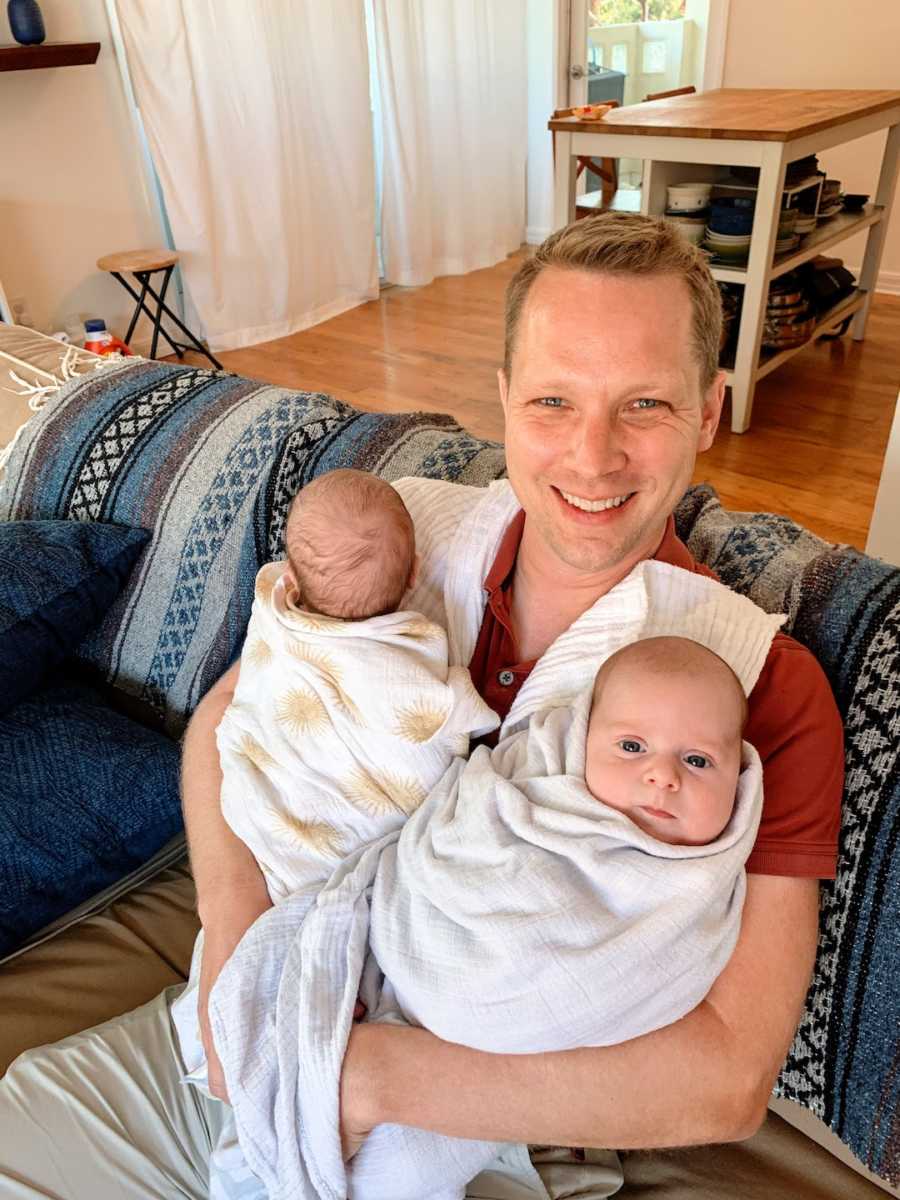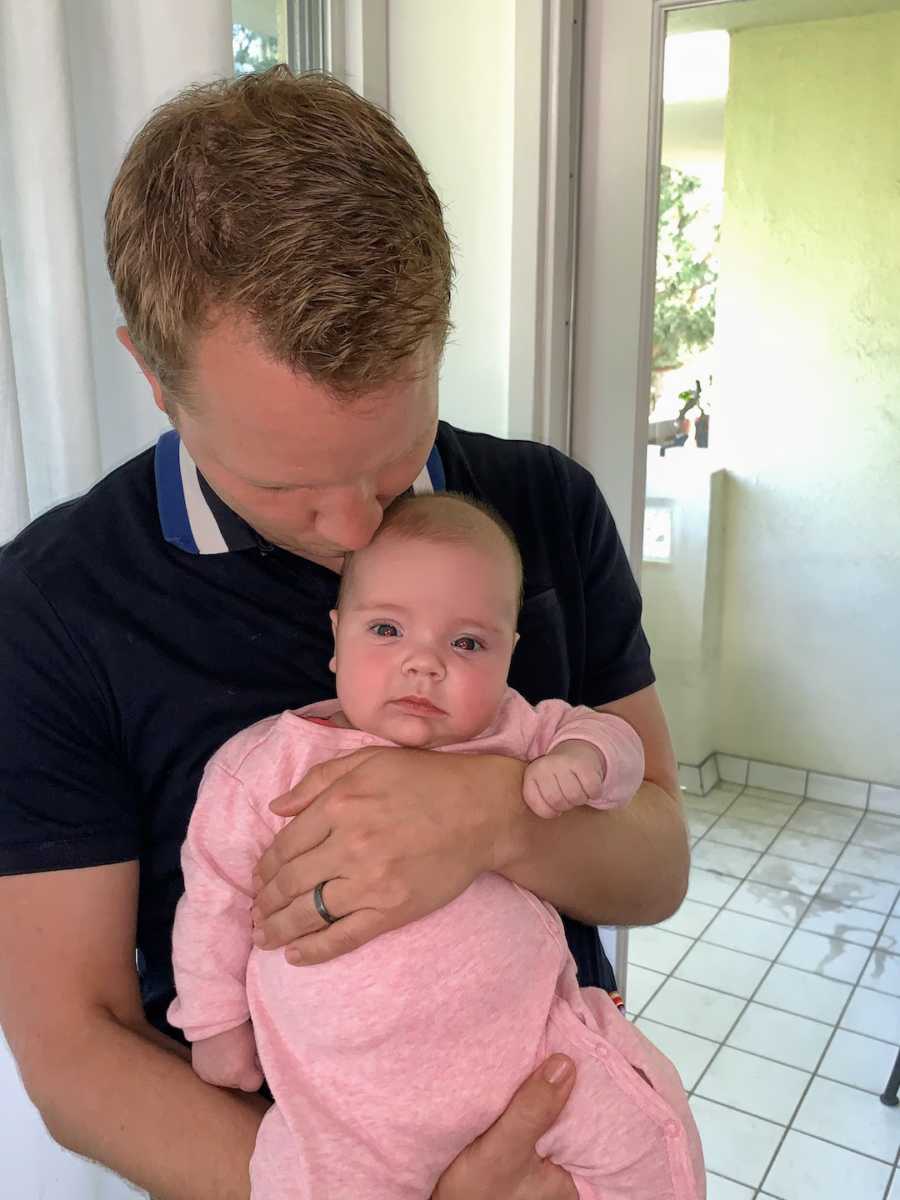 During our paternity leave, we started a blog called Adventuring Dads, dedicated to life's many adventures—from travels across the country and around the world to everyday adventures all parents can identify with. Our goal with Adventuring Dads is to not only entertain, but to also share our knowledge on becoming parents. We hope our site serves as a resource for those going through the surrogacy process, whether you're LGBT parents or anyone struggling to have a child of your own. Every day when I look at my kids, I think about my mom's parting message to us: 'Love never dies.' Mom, wherever you are now, I want you to know our love will never die and we can't wait to share it with our twins."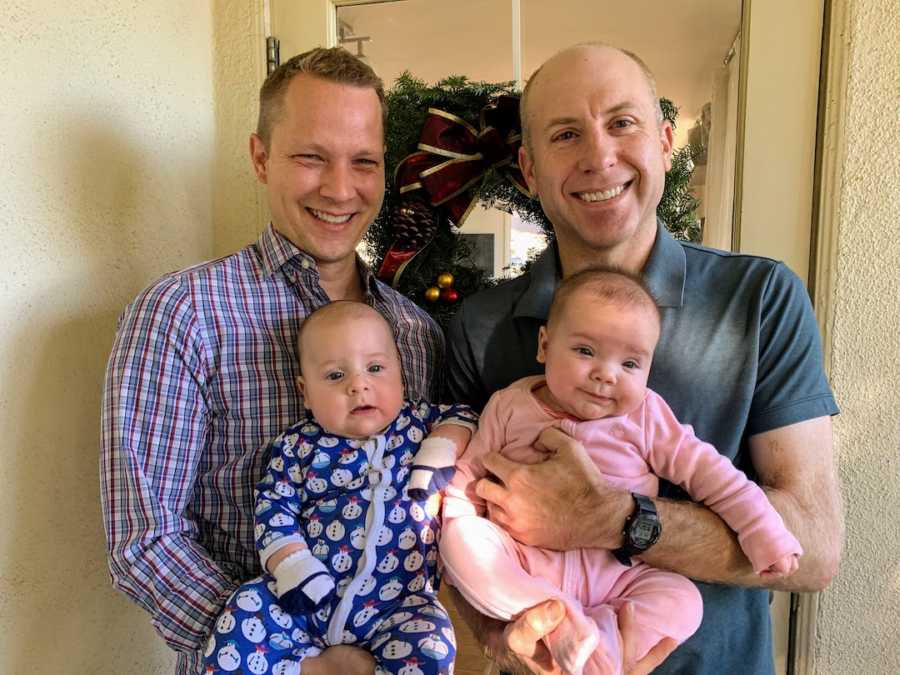 This story was submitted to Love What Matters by Kevin and Phil of West Hollywood, California. You can follow their journey on their Instagram and their blog. Submit your own story here, and be sure to subscribe to our free email newsletter for our best stories, and YouTube for our best videos.
Read more beautiful stories about surrogacy: