"'You're pregnant, aren't you?' our oldest daughter, then 16, jokingly asked. We were having a family phone call with mom, who was at the time in Florida on a business trip, and had found out two days before leaving that she was, in fact, pregnant.
We were excited, as a family.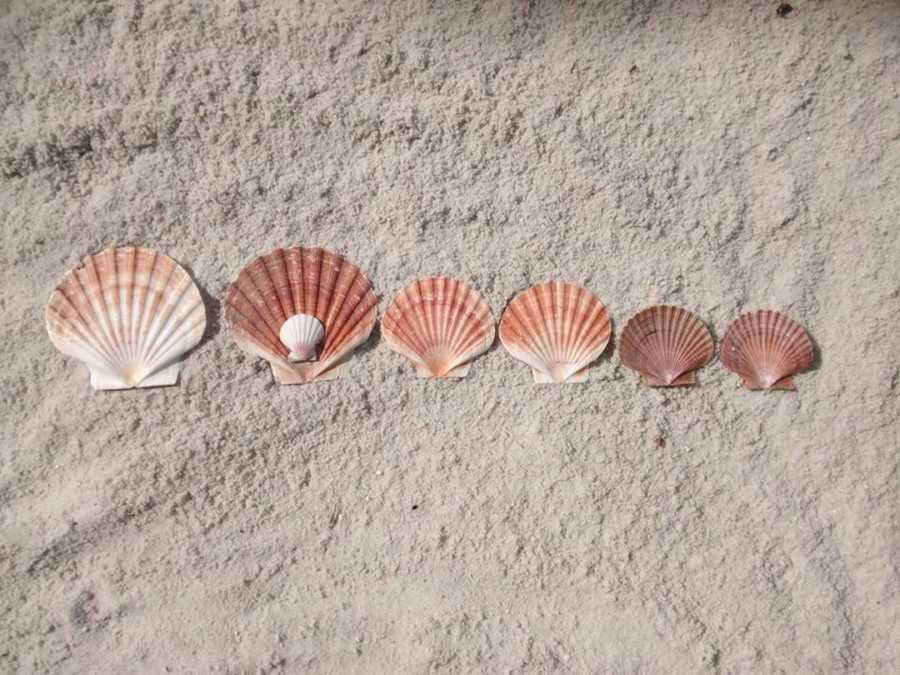 That excitement turned to concern at our 20 week ultrasound. Our world was turned upside down when abnormalities were seen in the brain. In follow up appointments, it appeared there were areas of the brain that were missing, and others misshapen. We were being prepared to deliver directly into hospice. In turn, we prepared the kids for that possibility as well.
We waded through that difficult time for a very long eight weeks until a fetal MRI was done. The results came in, and the specialist sat us down to give what typically is a very serious, solemn discussion. We did not react as most would, surprised the specialist by cheering! To us, this was GREAT news. Spina bifida was a known condition with known treatments and newer advances. She would be with us.
For the remainder of the pregnancy, we researched a lot, prepared as we could, but otherwise, life continued with adjustments, like the kids doing schoolwork in the waiting room during various appointments.
During the interim, we chose a name. For us, meanings of names have been important for each of our children. This was no different. We knew she would face challenges (as if any of us don't!). The name we chose was Evanna Joy. Evanna, as the feminine version of Evan, means young warrior/fighter. Our hope for her was that she would indeed be a fighter, but also a source of great joy to those around her.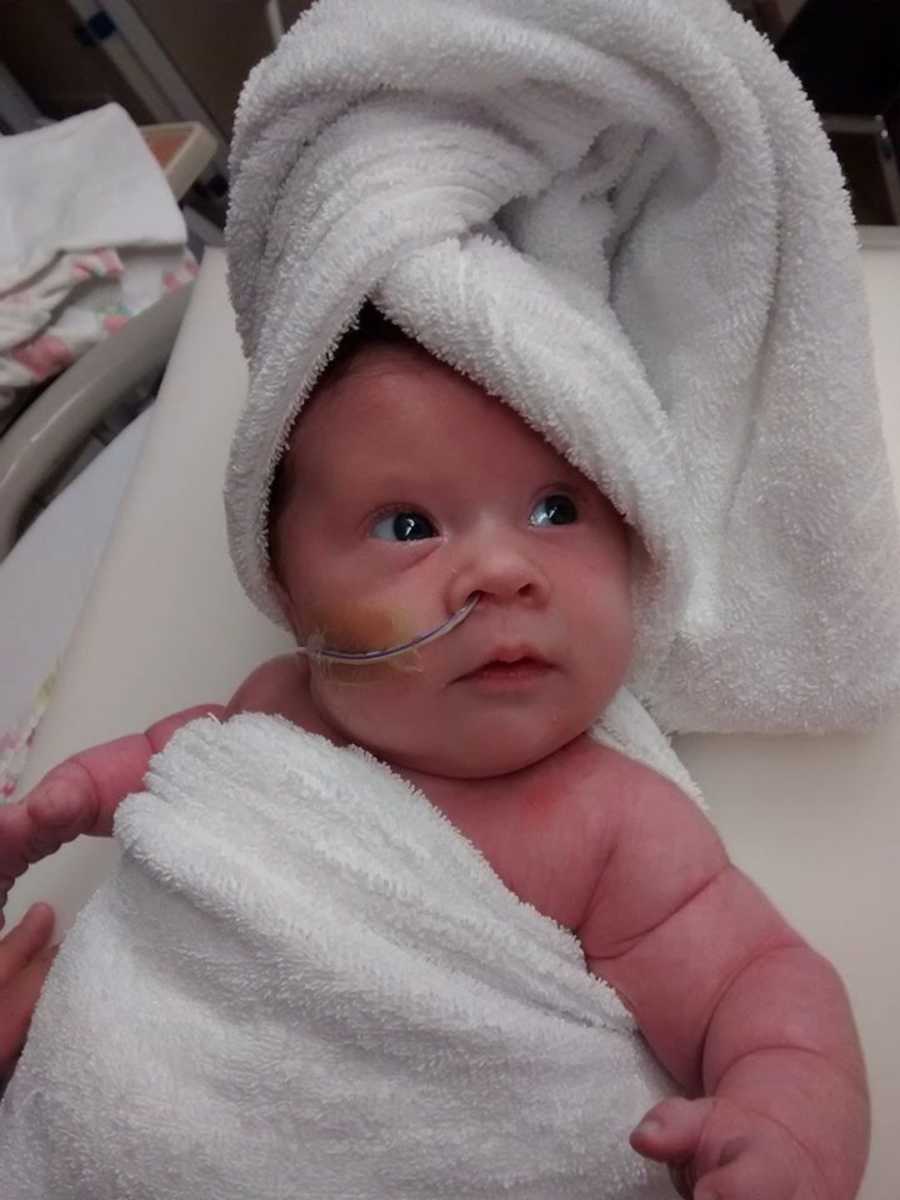 Her delivery had been scheduled. But being one of us, she had her own plans and decided to arrive ahead of schedule by a few days.
The delivery was anything but routine. There was the delivery team, and off to the side a team of specialists waiting to take over care after. She was absolutely beautiful, but seeing her lesion in person was a bit of a shock. It was the least of my worries at the time though. From the handoff to the team of specialists, it was eerily quiet. She hadn't cried out. She hadn't seemed to breathe yet. They worked on suctioning her nose and mouth. Finally, very faint crying came after what seemed like an eternity.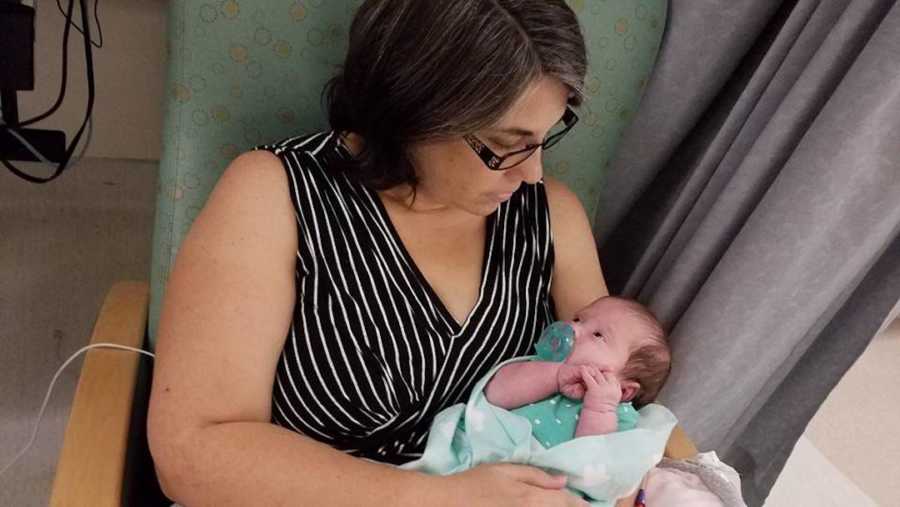 Then we were separated, though we'd planned for it, with me accompanying Evanna to the NICU, and JoAnn to recovery.
With Evanna's version of spina bifida (myelomeningocele, the most severe form), two main initial concerns are closing the back lesion and dealing with excess cerebrospinal fluid building in the ventricles of the brain (because the normal flow within the spinal column is interrupted). Within 4 hours, she had surgery to close the lesion and place a VP shunt in her head to drain the excess CSF fluid into her abdomen, where it would be absorbed into the body.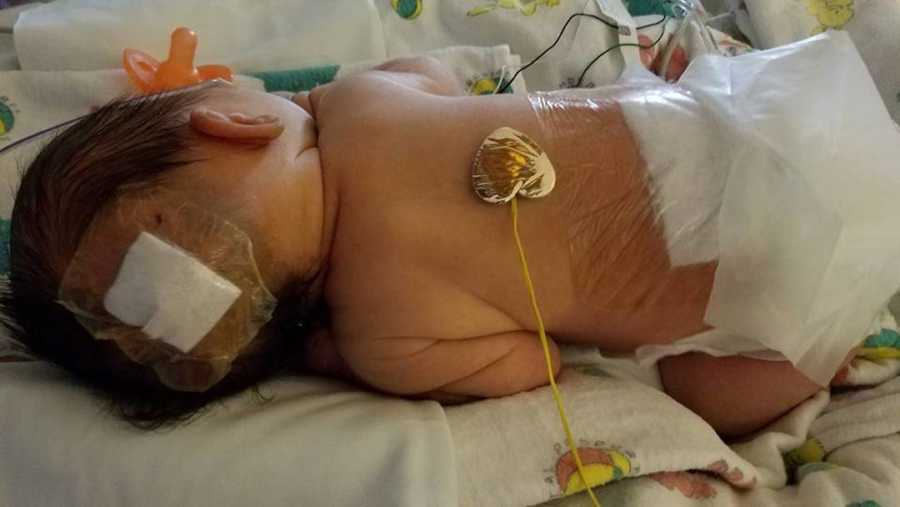 At the two week point, in order to better treat another set of issues Evanna was having—breathing issues and vocal cord problems (one side was paralyzed, one was weak), she was transferred to Seattle Children's Hospital, and soon after had a surgery that removes part of the vertebrae in the area where the brain stem was under increased pressure, to relive some of that pressure. That surgery helped those issues tremendously. Vocal cords were still weak enough that oral feeding was too much of a risk, so she had a g-tube placed, and we were finally discharged at 5.5 weeks (total between the two NICUs).
Being home was good for her and us all. The other four kids had been without both of us home for all but a few hours during that entire time.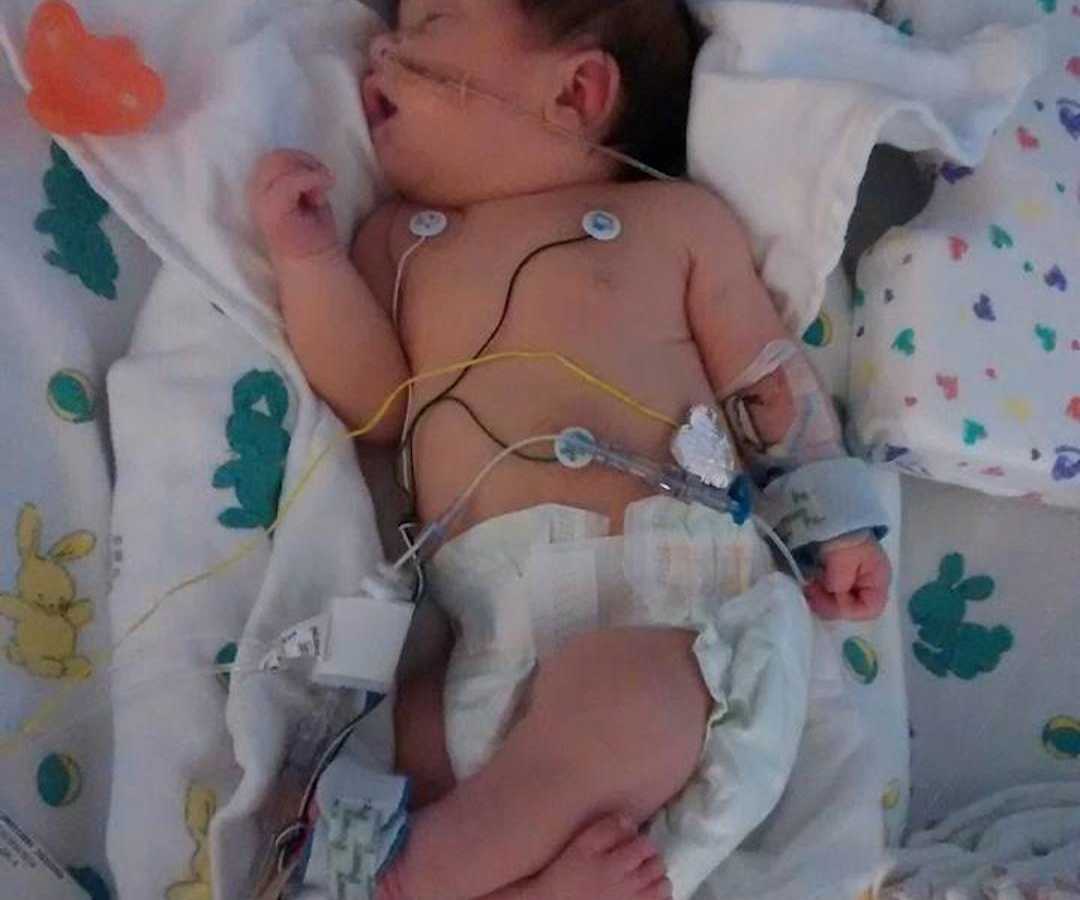 Despite that, there wasn't a feeling of resentment from the other kids, but understanding, caring, and love. They have each bonded with Evanna deeply, in their own way.
At four months old, Evanna, mom, and the two youngest spent seven weeks in Iowa for treatment for her clubfoot, which was problematic because of Evanna's highly sensitive skin.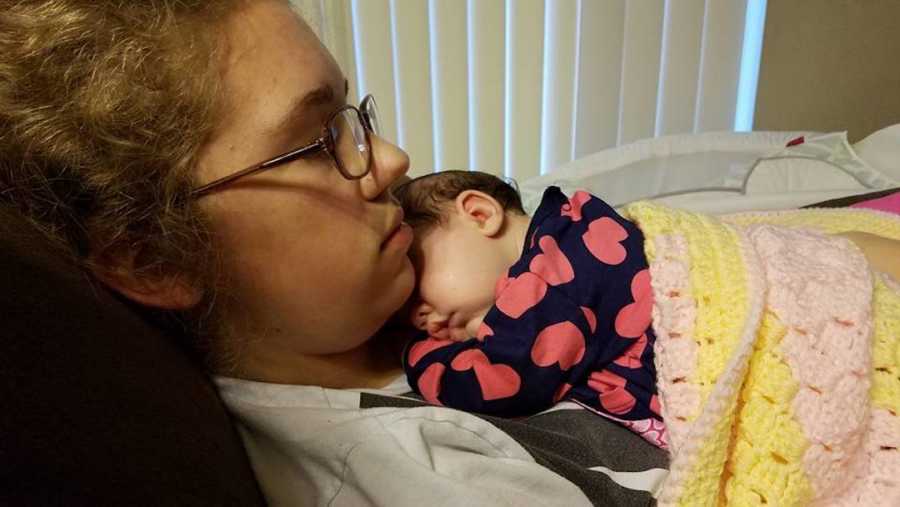 At seven months, we were in PICU for two weeks because Evanna's original shunt failed, and its replacement failed. Those failures, and the corresponding increases in pressure on her brain stem, caused us to leave the hospital having to use a respirator and pulseox monitor whenever she slept because of central sleep apnea, where her brain sometimes just doesn't send the signals out for breathing.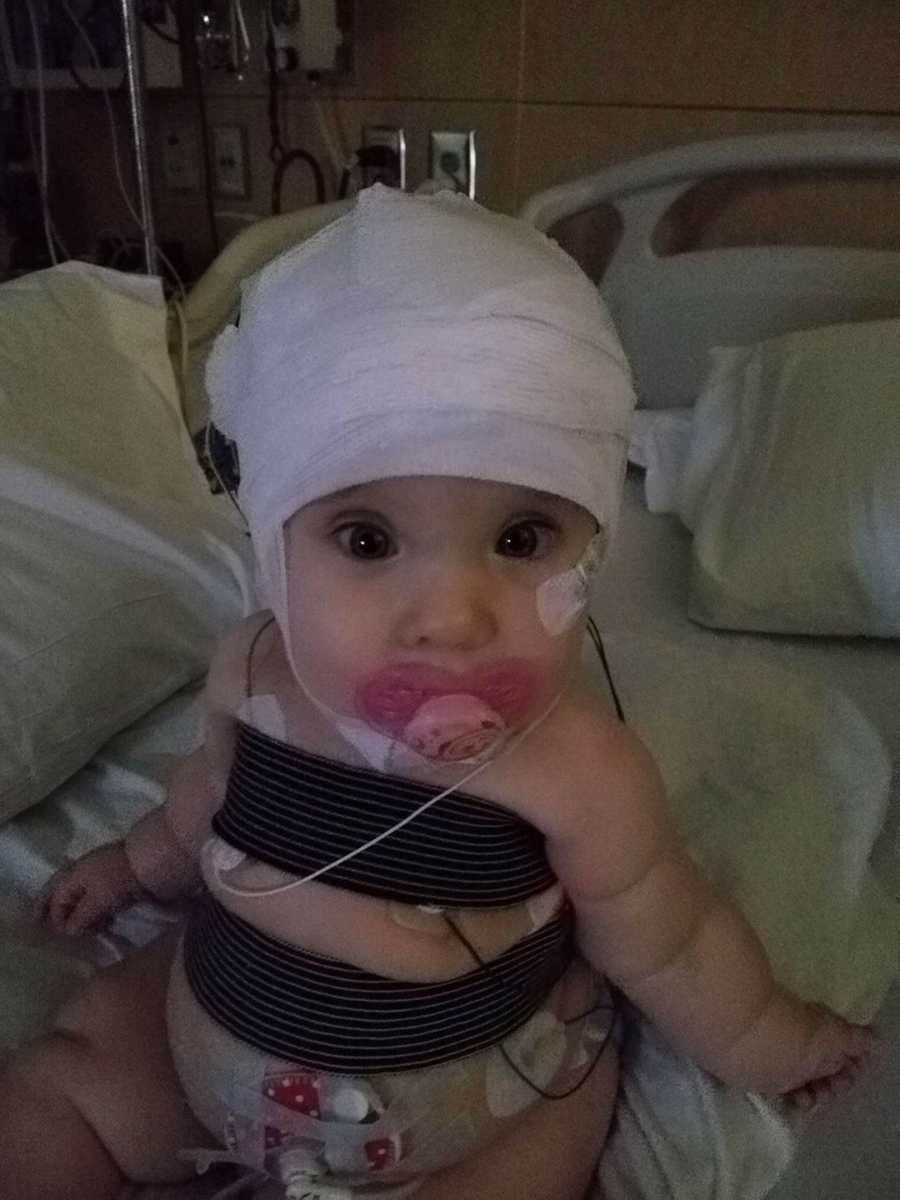 Through it all she has been a ray of sunshine to us. She has her difficult days, as all kids do (after all, a toddler is a toddler!). But she is strong, incredibly loving, very smart, and as she likes to repeat, a little sassy. Partly, I think, this is due to her nature, but it is also because she knows, without a doubt, that she is loved, and that her value isn't dependent on her level of function or ability to do any particular thing.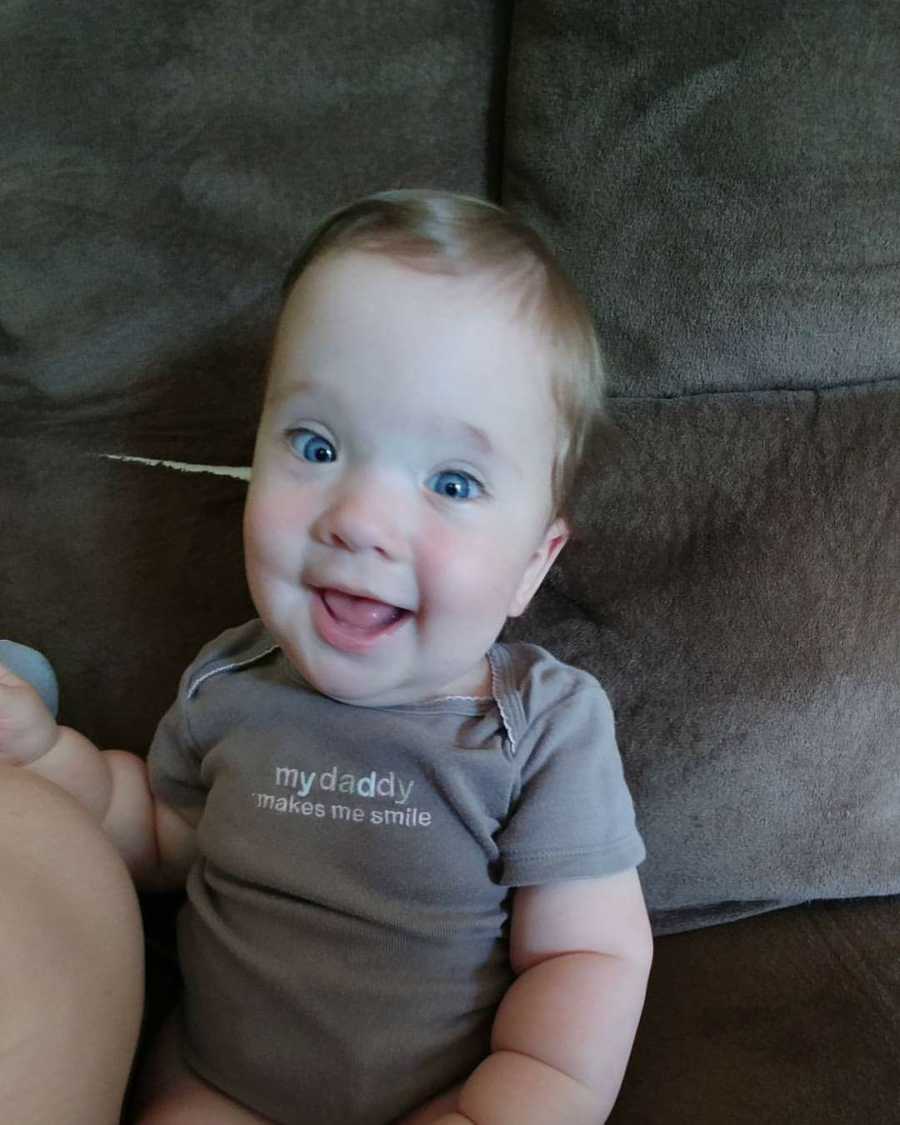 We've learned to adjust. We've learned that there are a lot of people willing to help in all sorts of ways.  We've learned to ask, and teach her to ask, that when there is something she wants to do, how to make it happen, rather than accept at face value that she cannot do something because of her paralysis.
Most importantly, we've learned to not take any of it for granted, because with her conditions, there is the chance of something like a catastrophic shunt failure or something else that could take her from us. But we won't be incapacitated by that, but instead she reminds us to take every day, one day at a time, and find the good in it. We're not promised tomorrow, and we know this in a very deeply personal way."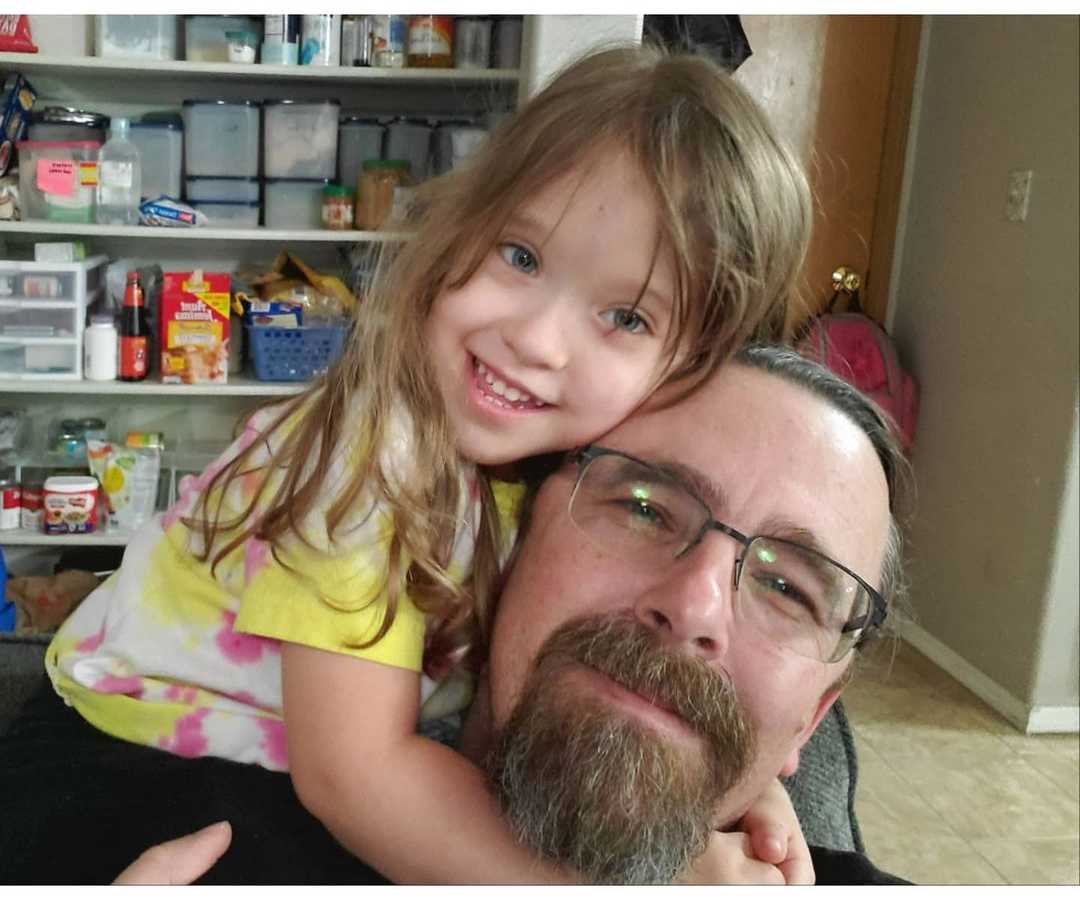 This story was submitted to Love What Matters by Scott Kuhn from Lacey, WA. You can follow their journey on Instagram. Do you have a similar experience? We'd like to hear your important journey. Submit your own story here. Be sure to subscribe to our free email newsletter for our best stories, and YouTube for our best videos.
Read more amazing stories of amputees here:
'Jango bit down on Hunter's leg and violently shook him like a rag doll. He'd ask, 'Why would God let this happen?': After terrifying dog attack, boy learns to thrive with prosthesis
'My parents detonated a bomb inside our tiny, thatched roof hut. I was supposed to die that night.': Adopted bomb survivor now hopeful paralympic swimmer, 'I'm so thankful for the opportunities this life has given me'
'I was 11, hooked up to morphine. 'If I get rid of my leg, I never have to go through this again?' I had to make a decision.': 11-year-old with Osteogenic Sarcoma voluntarily amputates leg
'I would claim, 'Oh yeah, I hurt myself. I'm wearing a hard brace until it heals.' I never told my parents I wrote a suicide note.': Woman known as the 'girl with one arm' hides prosthetic for 2 years, finally realizes, 'they knew I was different, they didn't care'
SHARE this story on Facebook and Instagram to help celebrate unique and beautiful differences!