"If you're anything like me, you've had a clear picture of what you thought your life would look like. And that picture you had in your head and your current reality probably look a lot different than you thought. Welcome to the club. You're right where you're supposed to be.
Some of the best things that have happened in my life were completely outside of the vision for what I thought my life would be. Meeting my best friend while studying abroad and starting a singing duo, getting to sing backup for Kelly Clarkson for 6 years, starting a podcast, playing arenas, and now the latest surprise in my life, becoming a foster parent.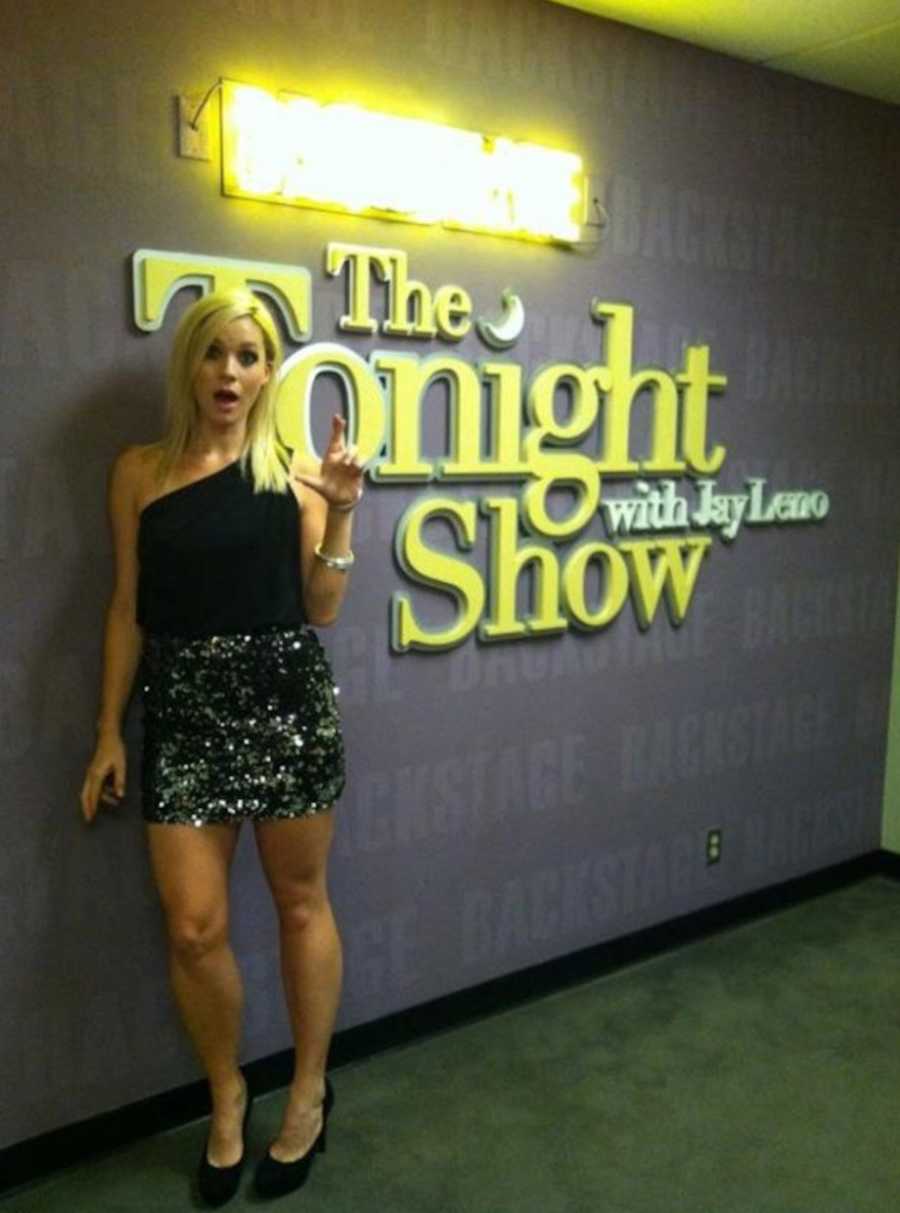 My name is Kate and I'm 38 and live in Nashville, TN. I thought I would be married with kids by now and that hasn't been my story. I'm a big believer in living your life to the fullest potential. Even if you are waiting for a partner, the idea of sitting around and waiting just never made sense to me. I think because of that outlook, I've had a really fun and fulfilling life. In career and travel and friendships, I truly feel so fulfilled. I have the best friends and have had the opportunity to make lifelong memories with them. But in March 2020, I found myself living alone for the first time… and in the middle of a global pandemic. I am an extrovert, so I thrive around people and gatherings and travel… and all of that was quickly taken away and shut down.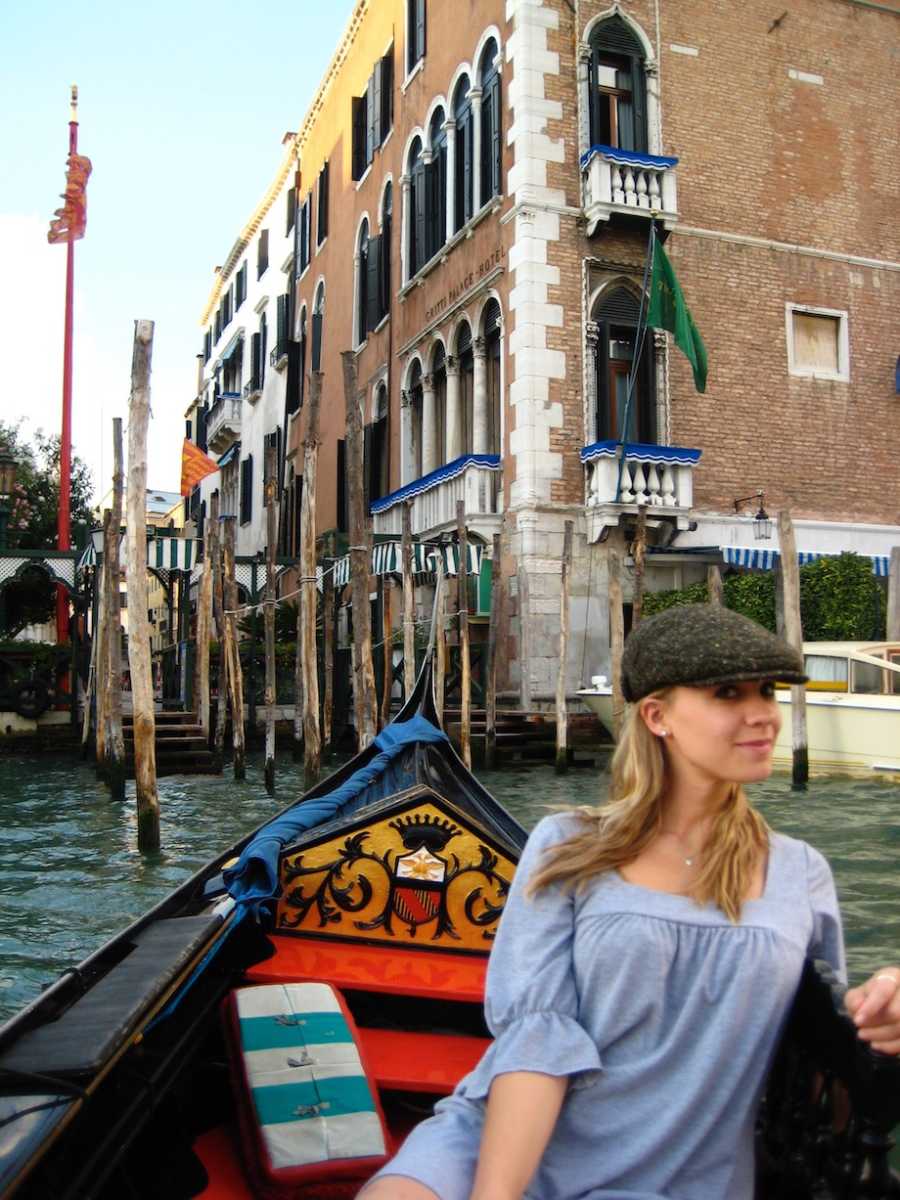 One day in early May, I was sitting on my couch in my two-bedroom apartment and I had cleaned everything I could clean. I had organized all the things. I had Face-timed with friends, and, well, I was just feeling a little over the whole lockdown thing. I was scrolling through Instagram and saw a friend share a picture of two little boys with hearts over their faces. I got curious. I tapped the shared photo and was brought to an Instagram page where I learned this couple are foster parents. I have two younger adopted brothers from South Africa, so I'm familiar with adoption, but truthfully, I knew nothing about fostering. I started to do a deep dive into her profile. It was May, which is Foster Awareness Month, and each day she would share something about fostering.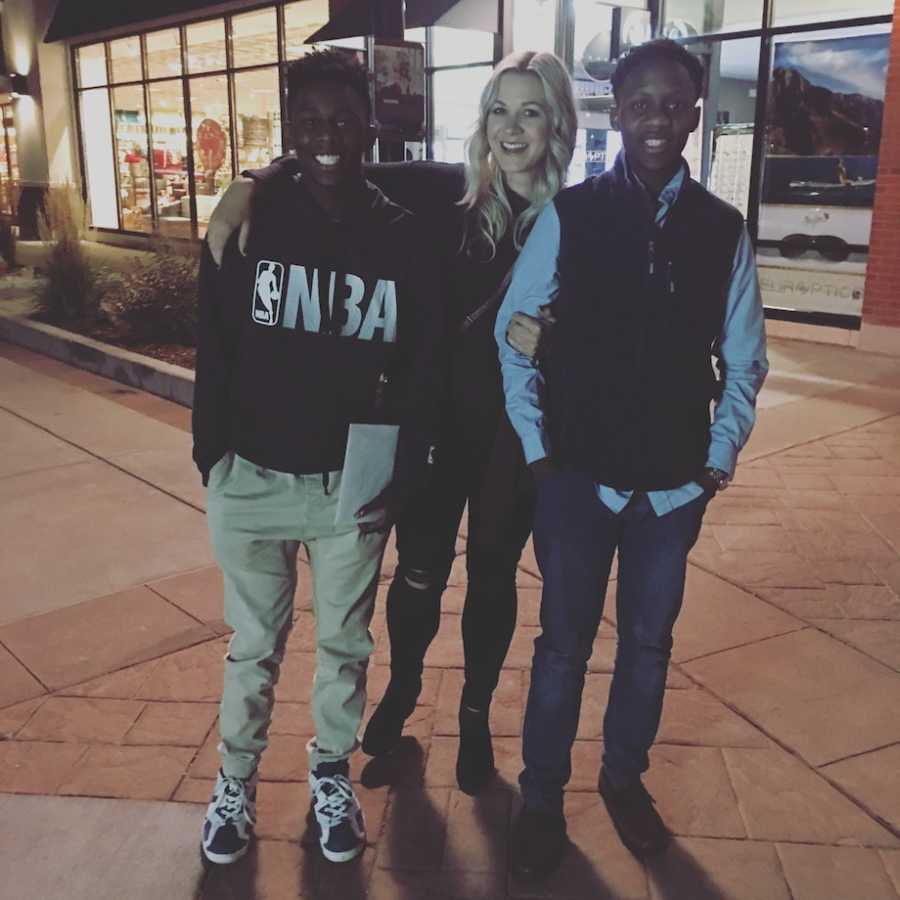 All of a sudden, the idea just sort of bubbled up inside of me. Could I foster? Were single people allowed to foster? Could people in an apartment building foster? Could I still travel if I was a foster parent? In my head, I thought I knew all of these answers to be yeses, but it was nice reading all of this on her Instagram page. I have friends who really want to be moms who haven't found a partner, so they are adopting or finding a sperm donor. But I just didn't want to take either of those routes right now. Something in me just felt like it clicked when I read about fostering. I kept thinking about kids who were in unsafe homes during lockdown. What if they could just stay with me and I could love them for a while? Lockdown was already hard enough in a safe environment. I just couldn't think about kids who were in a place where they could be being abused or neglected.
I am generally a pretty quick decision-maker. I try to listen to my instincts and my gut feelings, and there was something about fostering that just seemed like it was possible for me. I have an extra bedroom in my house and a lot of extra love in my heart. Not only did I have a lot of love to give, but remember earlier how I mentioned I have an incredible group of friends and family? Well, I knew they had a lot of love to give too. Any kid I brought into the group, I knew my friends would love as well.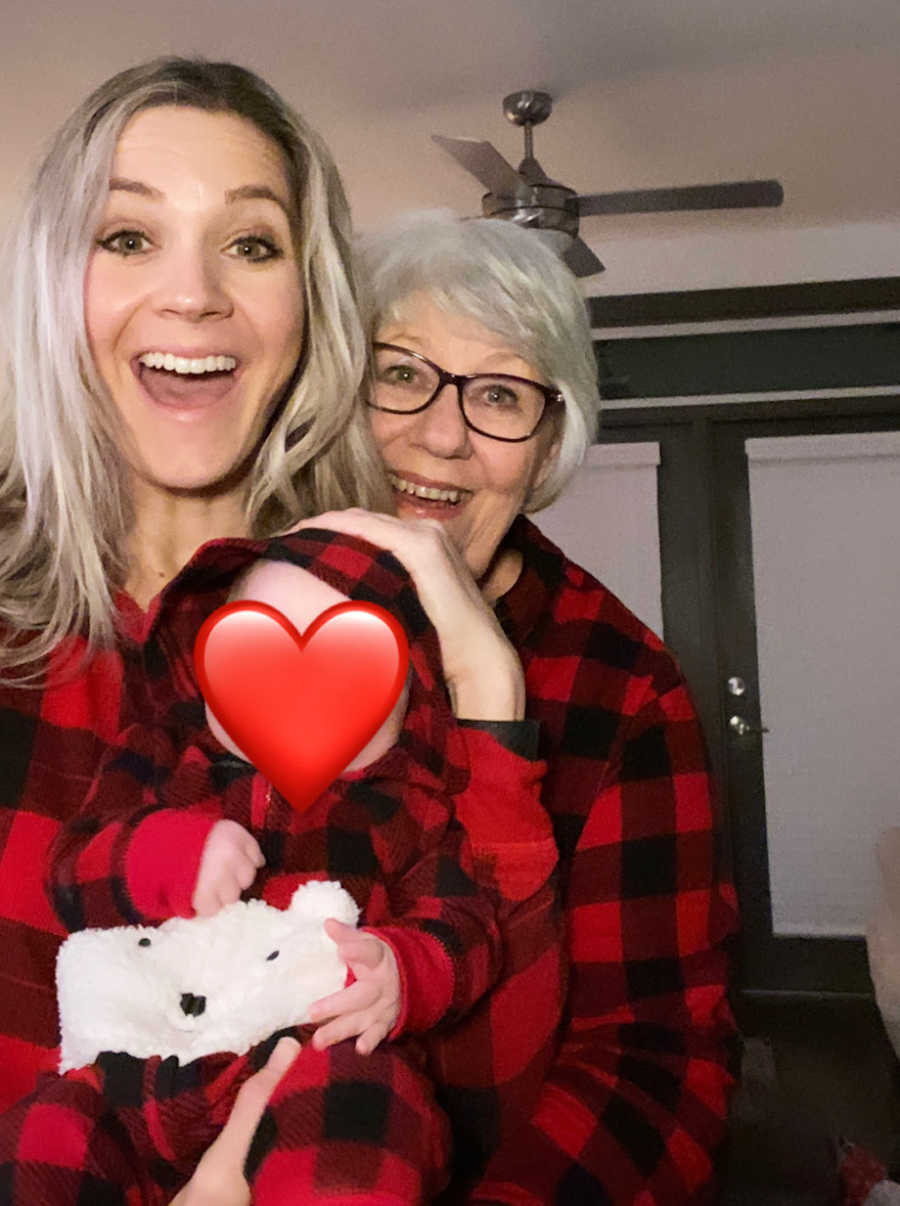 I immediately opened my laptop and googled 'foster care Nashville TN' and was brought to the Department of Children's Services (DCS) page. Within a few minutes, I had signed up for the informational meeting that was about 2 weeks away. 13 weeks and 4 days later, on August 11, I got the email saying I was an official Tennessee State foster parent.
When I signed up, I had no idea there are over 400,000 kids in foster care in the US and roughly 7,500 in my home state of Tennessee. I didn't know some placements last for less than 24 hours and some can be years, and some can end in adoption. During those 13 weeks, I took certification classes, which included learning about parenting, trauma, CPR/first aid and the rules of fostering in TN. Because of COVID, all of my classes were online which streamlined the process. After I completed the courses, I went through a home study where they did a deep dive into my life and history and then inspected my home to make sure it met the safety guidelines for having a child in my home.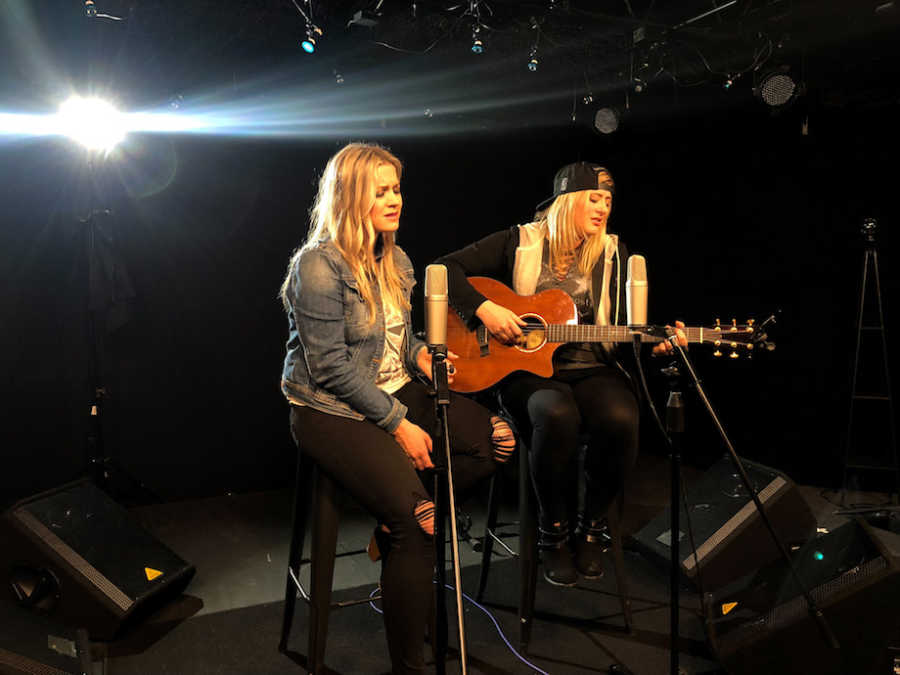 On an ordinary fall day in early October, about 8 weeks after being certified, at 2:30 in the afternoon, I got a phone call that has changed my life forever. I was told there was a 1-week-old baby girl who was coming into custody — would I be open to taking her? I said an emphatic 'YES' and was so nervous my hands were shaking. I asked when she would start needing care and the worker said, 'Today. I'll call you as soon as I have more information.' I wrote the baby's name down on a notepad and hung up. 3 hours later, the worker called back and said, 'She's in custody and coming to you. She'll be there by 7:30 p.m.'
I had a mix of emotions because, on one hand, I was so excited to be able to do what I'd been preparing for and love this little girl. But on the other hand, I knew a family was being torn apart. A mother and father were losing their child. It's gut-wrenching.
At around 8:00 p.m., I got a text the worker had arrived and was downstairs. I went downstairs and in the parking lot of my apartment building, I met my little Gigi (that's not her real name, my nickname for safety reasons). She was in the backseat in a car seat and so tiny. It's not often you find yourself aware in a moment you know will change your life forever. As I picked her up, I just knew. My life would never be the same.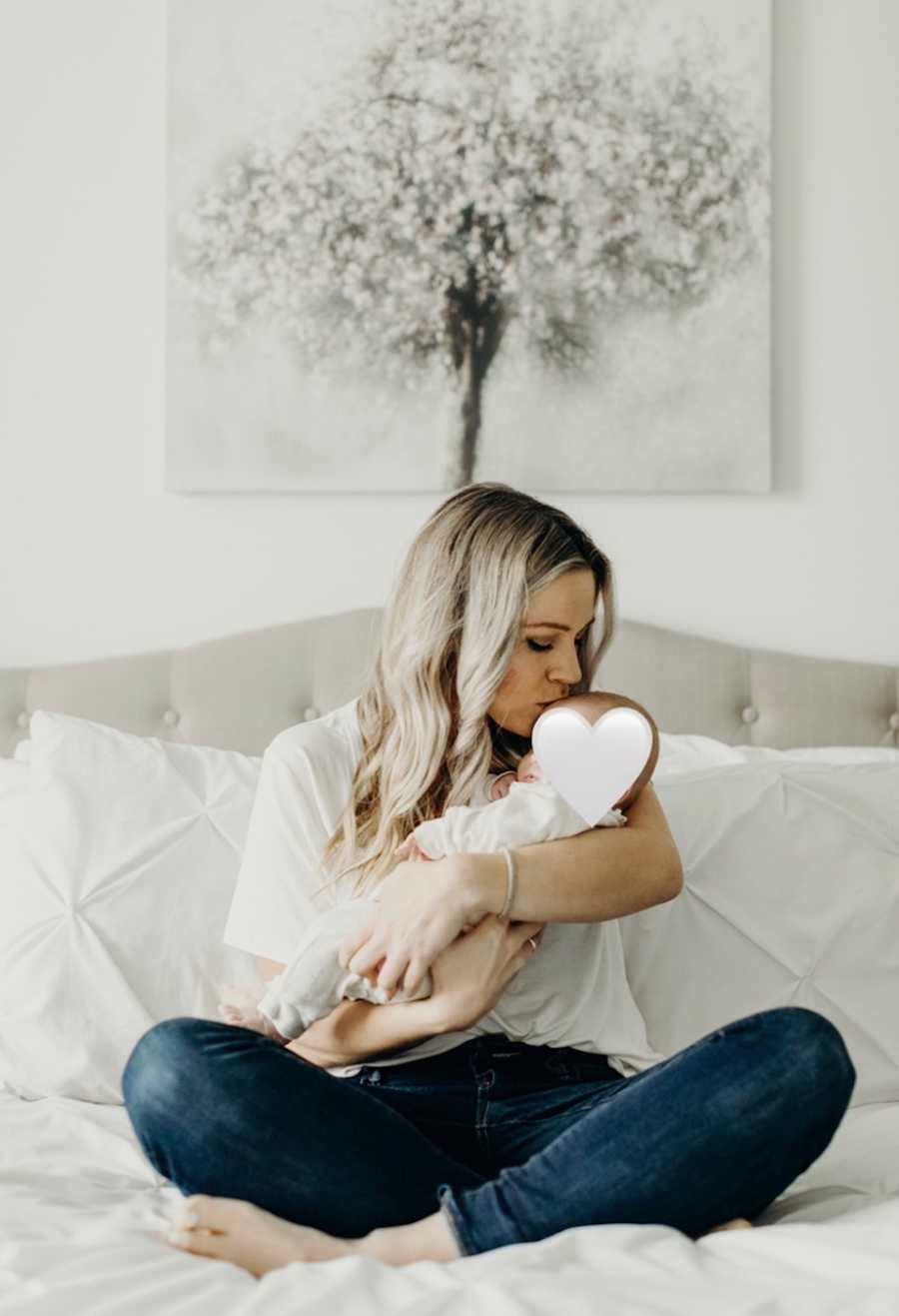 For her safety, I can't share any details about her case. But what I can tell you is almost 5 months later, there are two things that are true: She is the best thing that's ever happened to me, and foster care is the hardest/scariest thing I've ever done.
People say all the time, 'I could never do that! I'd get too attached.' I always laugh to myself because in my head I thought, 'Right, I don't get attached at all! Totally a robot over here.' I know people say that with good intentions and I know what people mean when they say that, but I think what I didn't know about foster care was this: you're supposed to get too attached. When a child comes into your care, you are supposed to love them like your own. If and when they leave your home, it is supposed to be painful. You have loved this child like your own and now they are no longer in your care.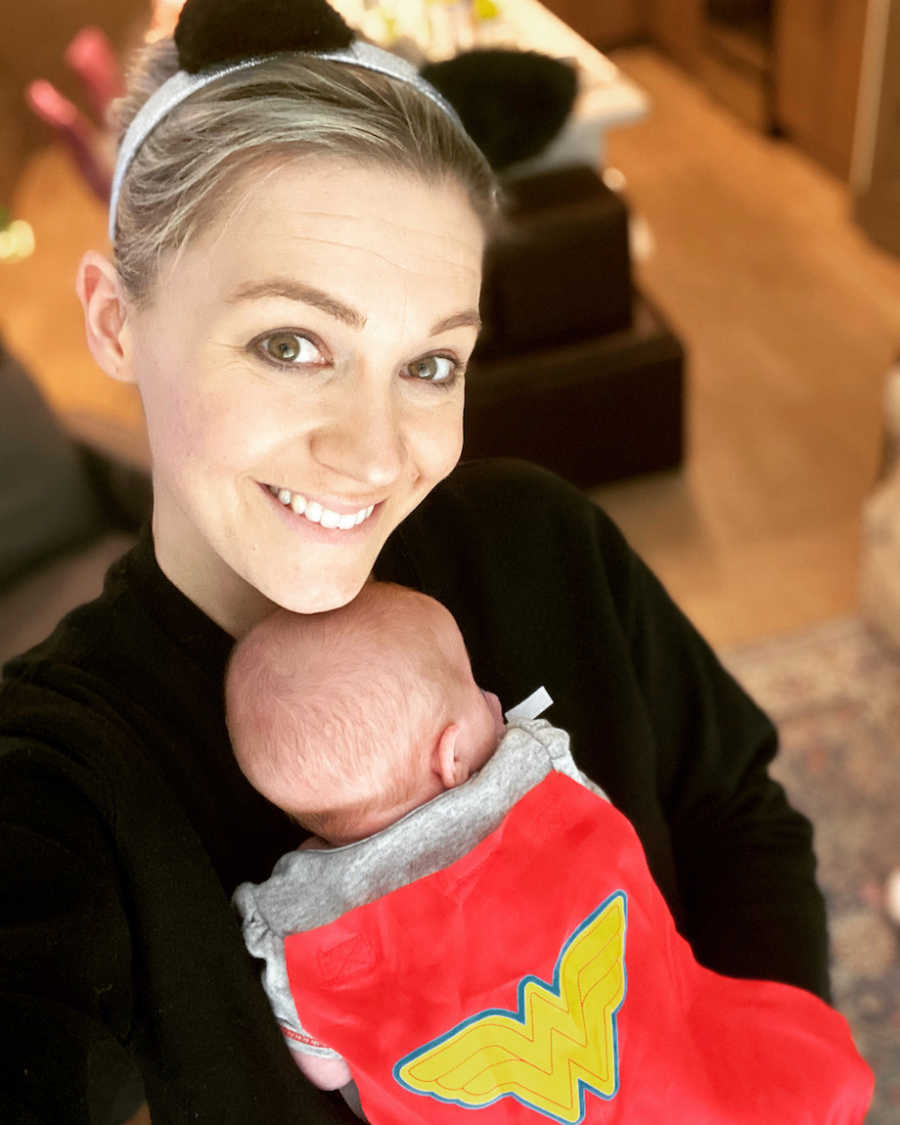 That's one of the biggest things I've learned about fostering — you have to hold two conflicting emotions at the same time. Being grateful and excited you get to care for a child, while also holding sadness and grief for a family being torn apart. If reunification happens, holding both the loss of a child you loved like your own, and celebrating that a family is restored as it should be. It is hard work, but worth it.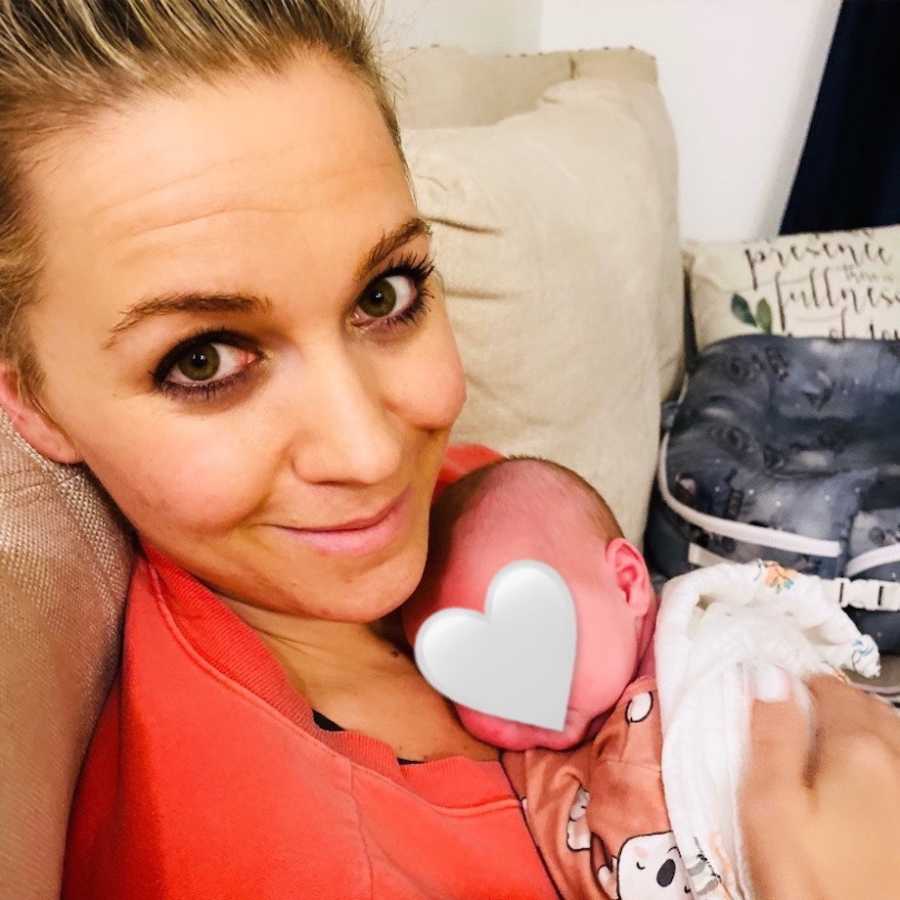 So, here I am almost 5 months in, and I love this little girl like my own, yet I have no idea if she will be with me for a few more days, weeks, months, or years. That is terrifying to me, but here's what keeps me going. My why. Why did I sign up to foster in the beginning? For love. Have I loved little Gigi? Yes. I know deep in my bones that because she and I have a healthy attachment, if she is reunited with birth parents or another caregiver, she will be able to bond with them in a healthy way.  Our attachment has changed her brain forever.  I've loved her like my own with everything I've got. My family has. My friends have. Strangers on Instagram have.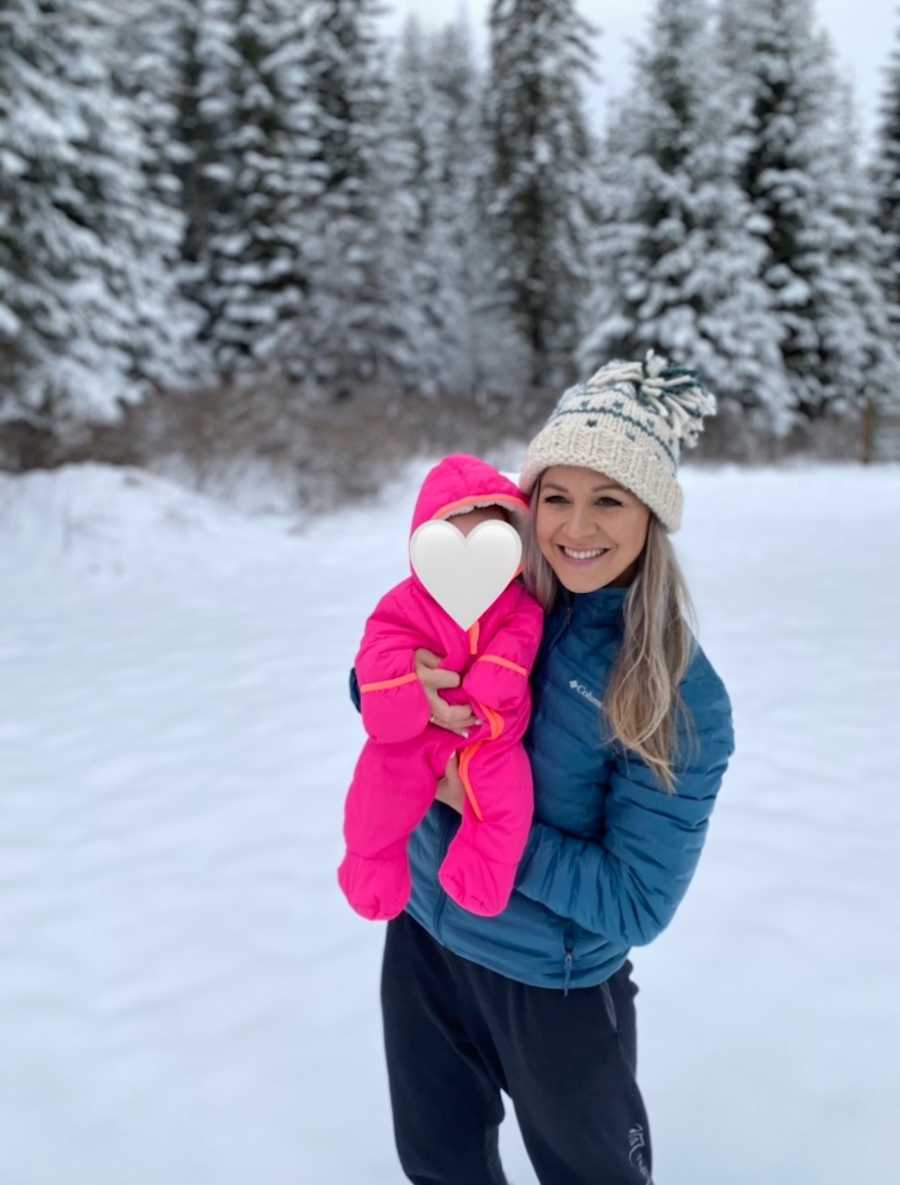 I wish I could see the ending, but I can't. But here's what I know: if I end up broken-hearted because she is reunified, I will again practice holding both feelings. My heart will be broken, but in the best way, but I will also be celebrating the fact a family is together and I had a small part in it. Foster for love."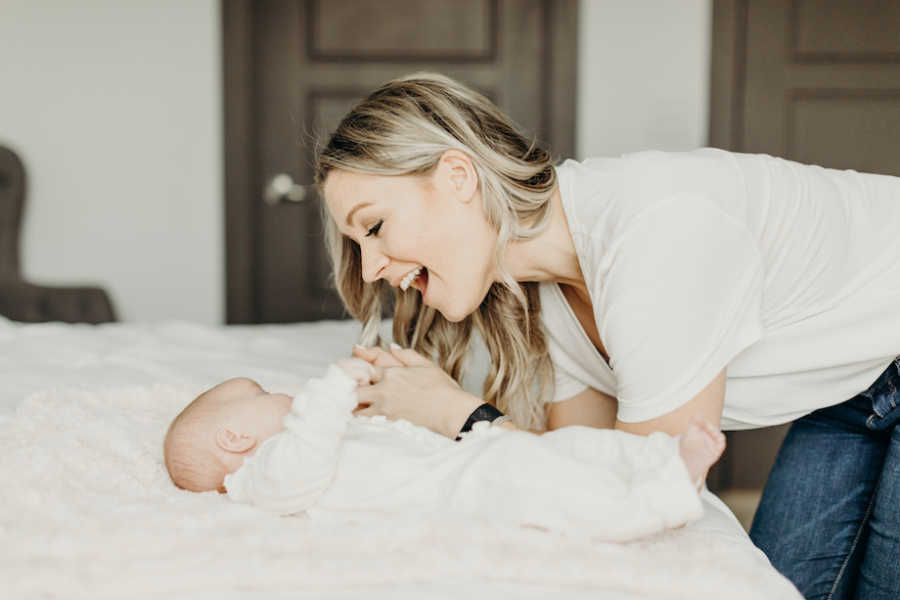 This story was submitted to Love What Matters by Kate Rapier. You can follow their journey on Instagram here and here, and their blog. Do you have a similar experience? We'd like to hear your important journey. Submit your own story here. Be sure to subscribe to our free email newsletter for our best stories, and YouTube for our best videos.
Read more stories like this:
'I don't think my heart can handle this.' There was a newborn who needed a home. 'If not me, then who?': Family opens 'hearts and home' to foster care during pandemic
'If he leaves one day, will he remember me?' I'm not a babysitter or a caregiver. I'm a MOTHER.': Foster mom reflects on journey, 'I wouldn't trade it for anything'
'Are you ready for another?' What would we do with a newborn? We knew he was supposed to be with his siblings.': Couple adopts 4 siblings from foster care, 'They changed our lives'
'Get AWAY! You're not my mom!' I couldn't believe what we'd gotten ourselves into. We were NOT cut out for this.': Couple embarks on foster care journey, 'It truly takes a village'
Are you or someone you know looking to foster or adopt? Please SHARE on Facebook to make them aware there is a community of support available.