"It was a summer afternoon, the kind of day where I would relish taking my kids to the park. I was in the ER waiting for a doctor to give me a diagnosis I was sure nobody will have sympathy for. I had a drinking problem and everyone was about to know it. My mom was sitting across from me in one of those hospital chairs that are somehow never comfortable. I am usually really good at reading faces but it was impossible to know what she was thinking.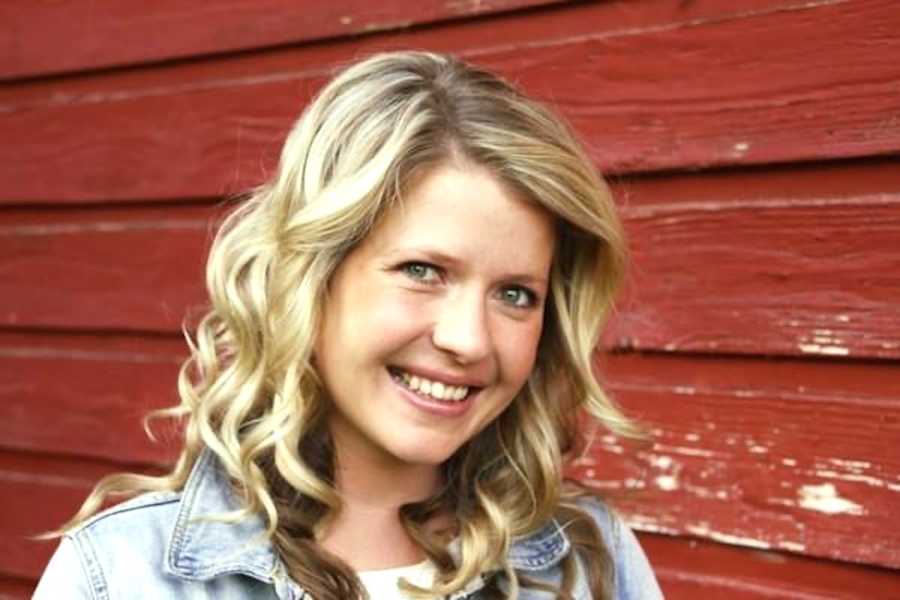 Mom said she was fine but the little girl in me couldn't help but wonder if she was mad. My ER visit was brought on by a tsunami-sized panic attack inspired by heavy drinking. The door swung open and revealed a doctor with a bored 'I don't have time for this' look on his face. They obviously all hated me there and I hated the emergency room. The doctor looked at my charts while I tried to act like a normal human. My head raced with thoughts of, 'Do I really have a problem or is it just anxiety? Maybe everyone can see it except me. Perhaps my sins will be laid bare in a minute with a simple urine test. Can they tell if you're an alcoholic from a urine test? I didn't drink today but will they be able to find trace amounts from what I had last night? I drank a lot last night; I drink a lot every night. Dear God, don't let him say anything in front of my mom. I'll do anything for him not to do that. I'll stop drinking forever. Just please let this whole thing end right now.'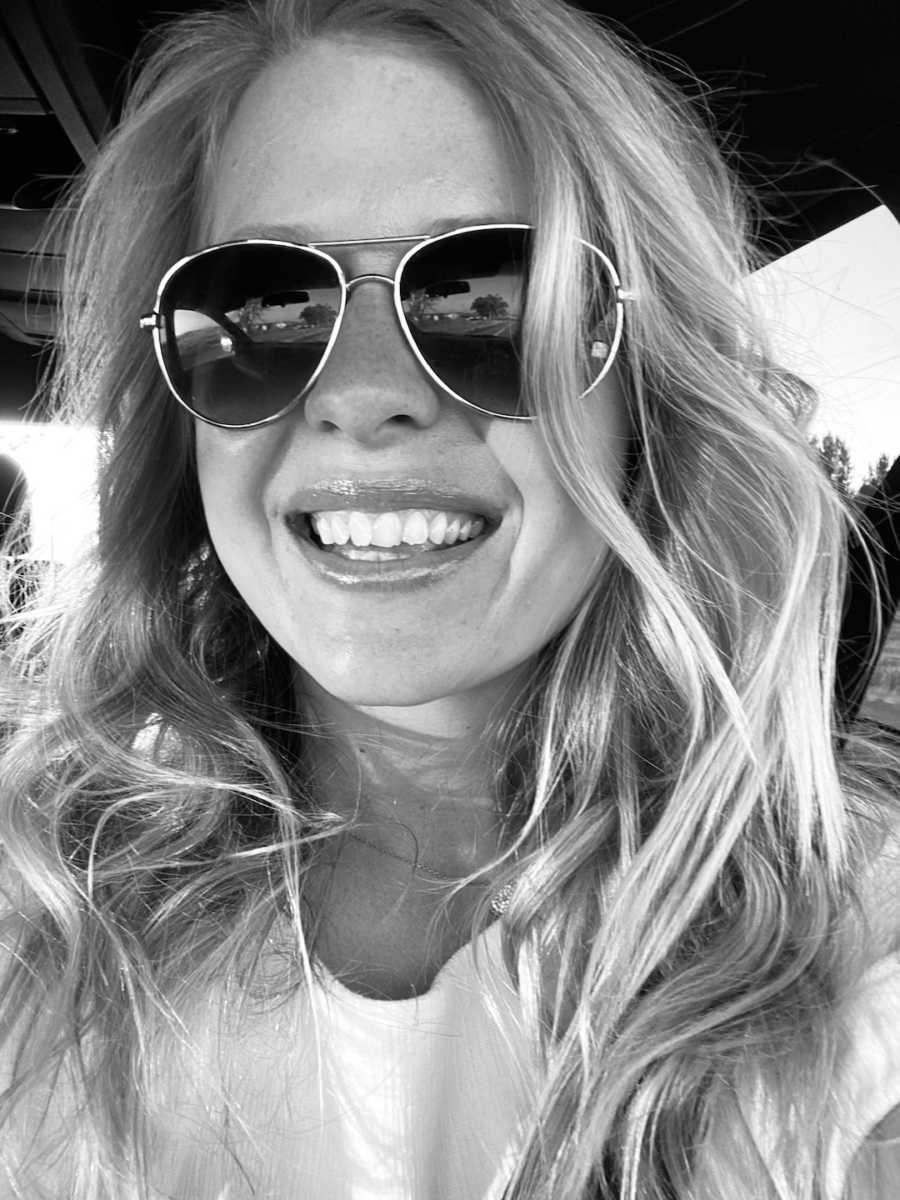 'She's low on B vitamins and potassium but that's about it,' the doctor finally said. That wasn't so bad, I'll take vitamins, get healthy and drink more water. 'Do you drink alcohol?' he asked like it was nothing. I thought about lying but what was the point? 'Yes,' I admitted. 'How much would you say you drink?'
Does anyone actually tell the truth to this question? I never did in the past but that day seemed different. What if I decided to be completely real with my mom, this doctor and whoever else was listening? What if I was finally honest with myself?
'I have probably 3-4 drinks a night,' I lied. The doctor glanced at me seemingly indifferent. I guess he didn't believe me. I had cut my real number by at least half so what was his problem? My mom sighed and looked at me for an explanation since she thought I was sober. 'Sorry, Mom, I started drinking again,' I said sheepishly.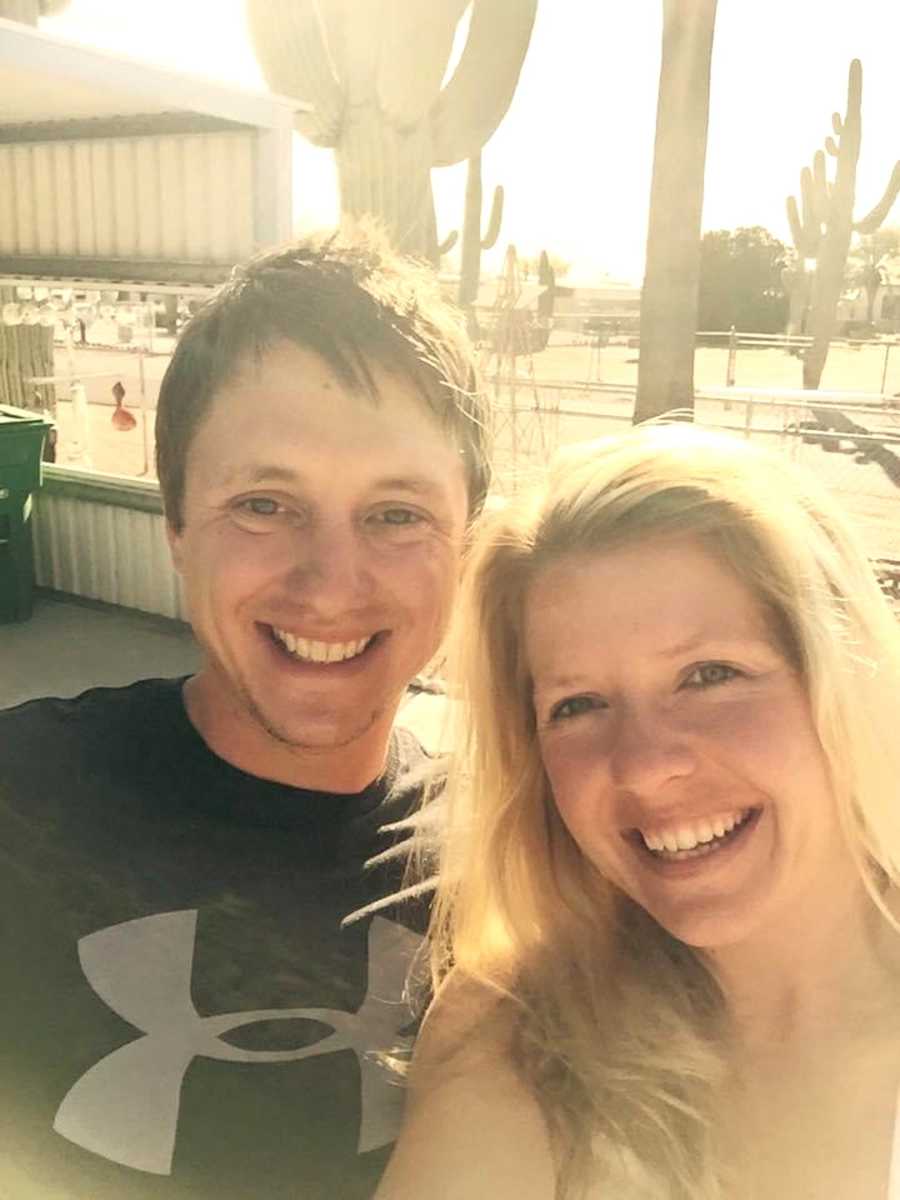 A conversation about what to do for me took place and I started to feel like a second-class citizen. It wasn't not their fault; I obviously couldn't be trusted to take care of myself. The doctor suggested a rehab facility due to the fact people like me usually can't quit without help. A part of me wanted to rip him a new one. I could tell my mom was not on board with the idea of rehab; I don't think I was either. I was suddenly glad she was there to talk to the doctor because I don't think I could. She politely suggested we would 'take care of it' and leave it at that. I agreed and we got ready to be discharged. As we walked to our car, the shame and guilt for what I had become was mounting. 'How am I this person right now?' I thought.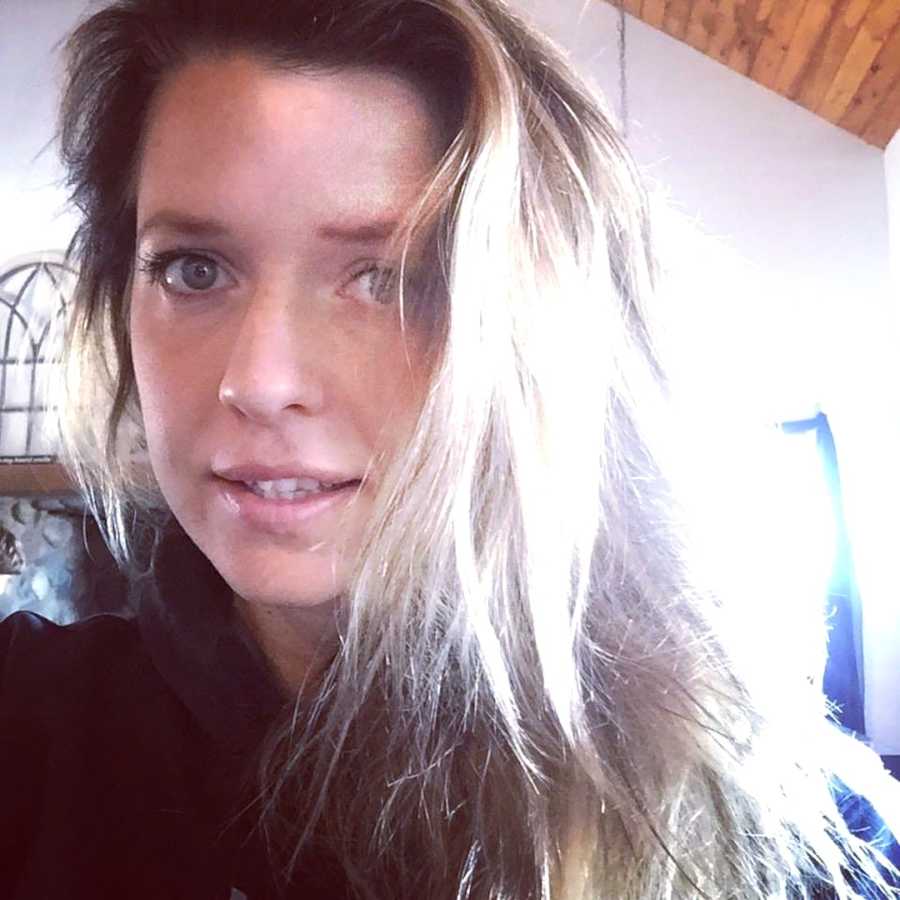 I remember my mom asking me when I was younger what I wanted to be when I grew up. A 30 something stay-at-home mom, addicted to alcohol was not part of that equation. I was the mother of three young boys who loved me deeply but they had no idea who their mother really was. At least that's what I told myself most of the time. My memories served up a different reality. I was at the proverbial fork in the road. Do I keep digging my own grave or do I do the unthinkable and try something new?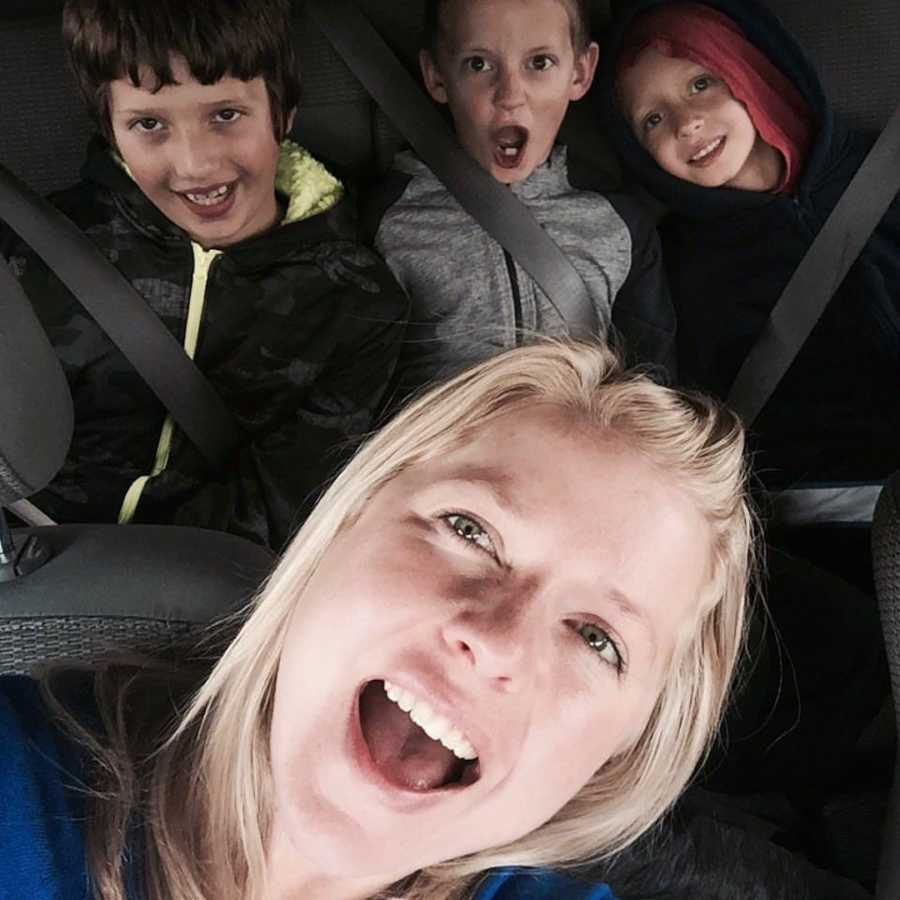 Looking back as I began to walk down this strange road of sobriety, old memories began racing through my brain. We took lots of road trips with our boys over the years. One particular trip we took often was down to Albuquerque, New Mexico. We loved to stay at this hotel that had a pool for the kids to play in and of course a cocktail hour for mom and dad. We came prepared with a large brown bag of whiskey doubles stashed in the back of the car. At the time, our boys were all ten years old and younger. When we arrived at the hotel everyone was so excited for the few days of freedom and relaxation we were about to experience.
When we arrived, the high desert heat was slightly overbearing. My husband popped the trunk as all the boys waited in anticipation to grab their bags they had packed. The trunk opened and out fell our giant brown bag spilling dozens of whiskey bottles onto the asphalt. Our boys immediately went into clean up mode stuffing all the bottles back into the bag. Onlookers walked past with curious looks on their faces. My middle son's expression said it all to me in that moment, for the first time ever I noticed he was embarrassed of his parents' drinking. But it wouldn't be enough to make me change right then and there. I would need many more moments akin to that to bring about any noticeable shift in my drinking.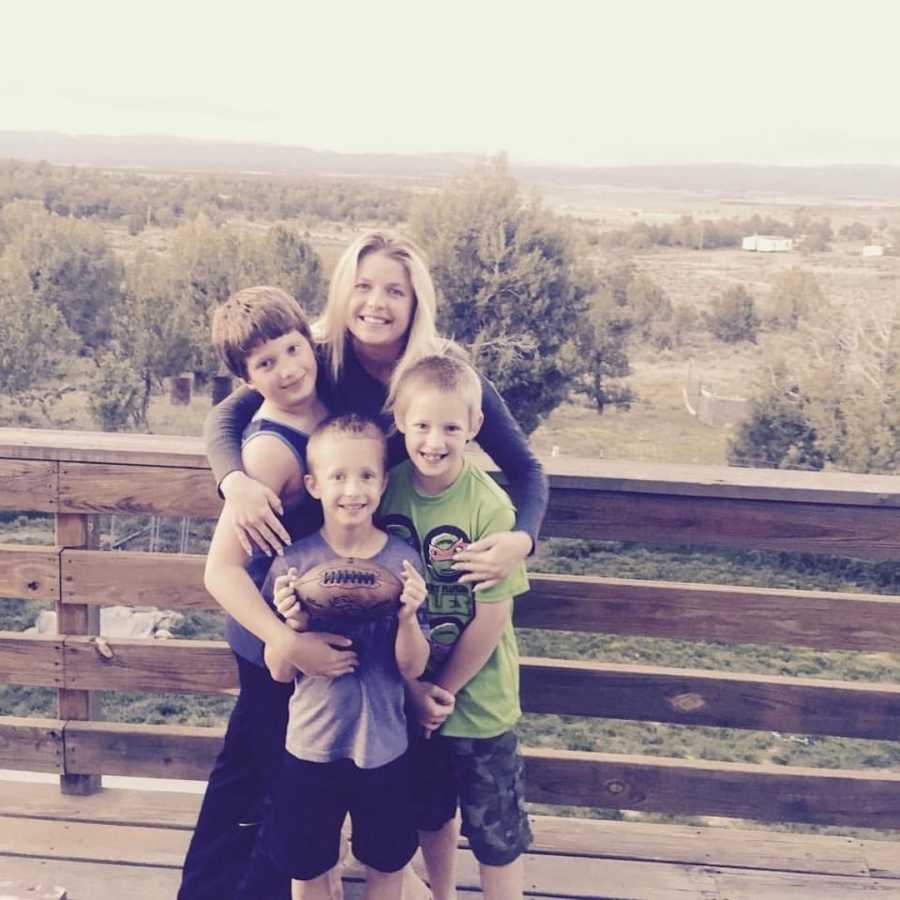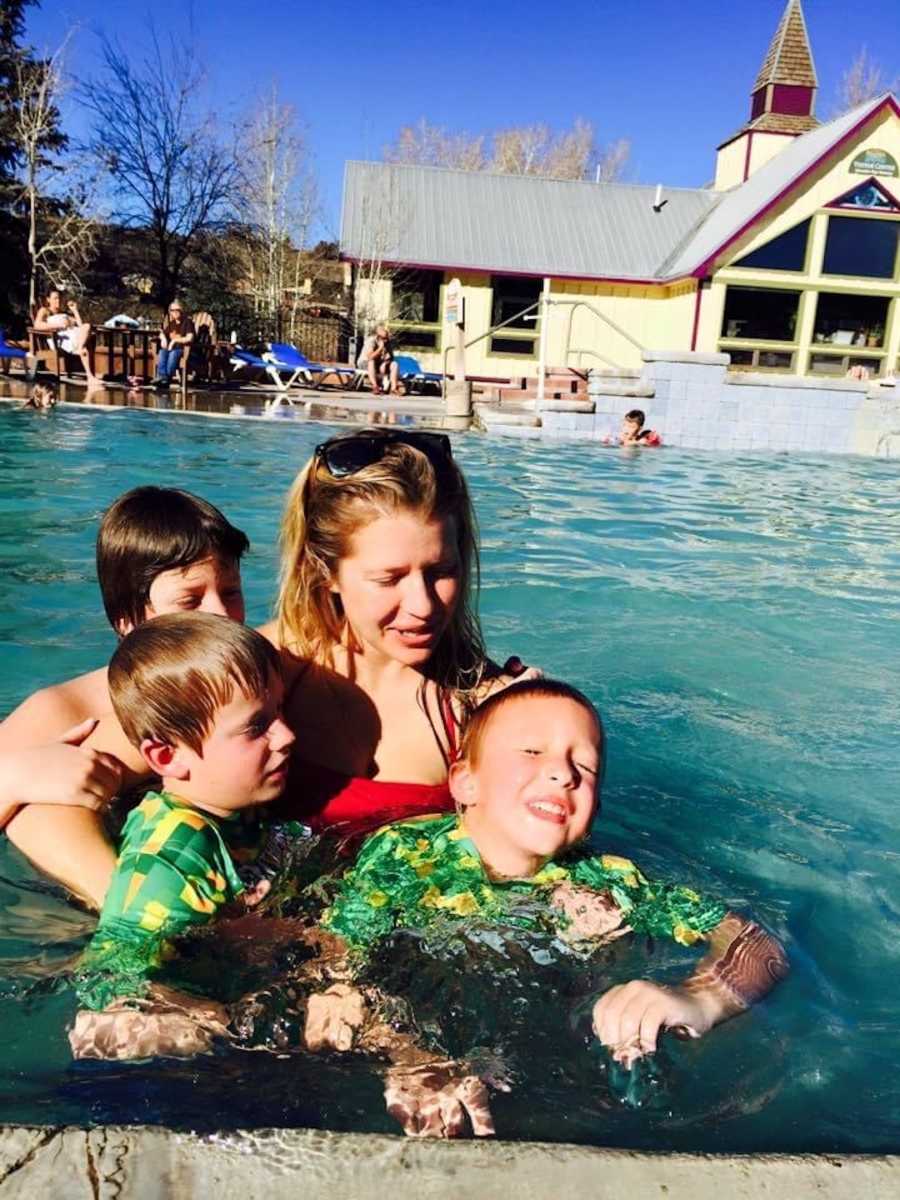 It had been a few days since the ER trip and I had white knuckled sobriety pretty well for someone who didn't know what she was doing. But, I still couldn't answer the burning question everyone had answered except for me. Did I really have a problem? Did I need to quit? I knew I had become someone I didn't recognize or like over the past several years. Recently, I had developed an adorable little stomach issue affecting my appetite and digestion. My anxiety had also skyrocketed leaving me like some version of Nell who couldn't socialize without completely having a breakdown.
One time I actually had so much anxiety before a 9 a.m. coffee date with friends I ended up downing a double beforehand in my car. It ended in me having another panic attack and the two people I had met with coddling me until I could breathe again. Guess what I was meeting them to discuss? Anxiety, I was going to give them some advice on anxiety. Recounting the vivid memories of what my drinking had done to not just me but the people who surrounded me brought about a new perception of myself that I hadn't considered yet. For years, I had teetered between the idea I was just some rebel without a cause who could 'handle her liquor' and on the other side of that was all the facts that pointed to the real problem I had on my hands now.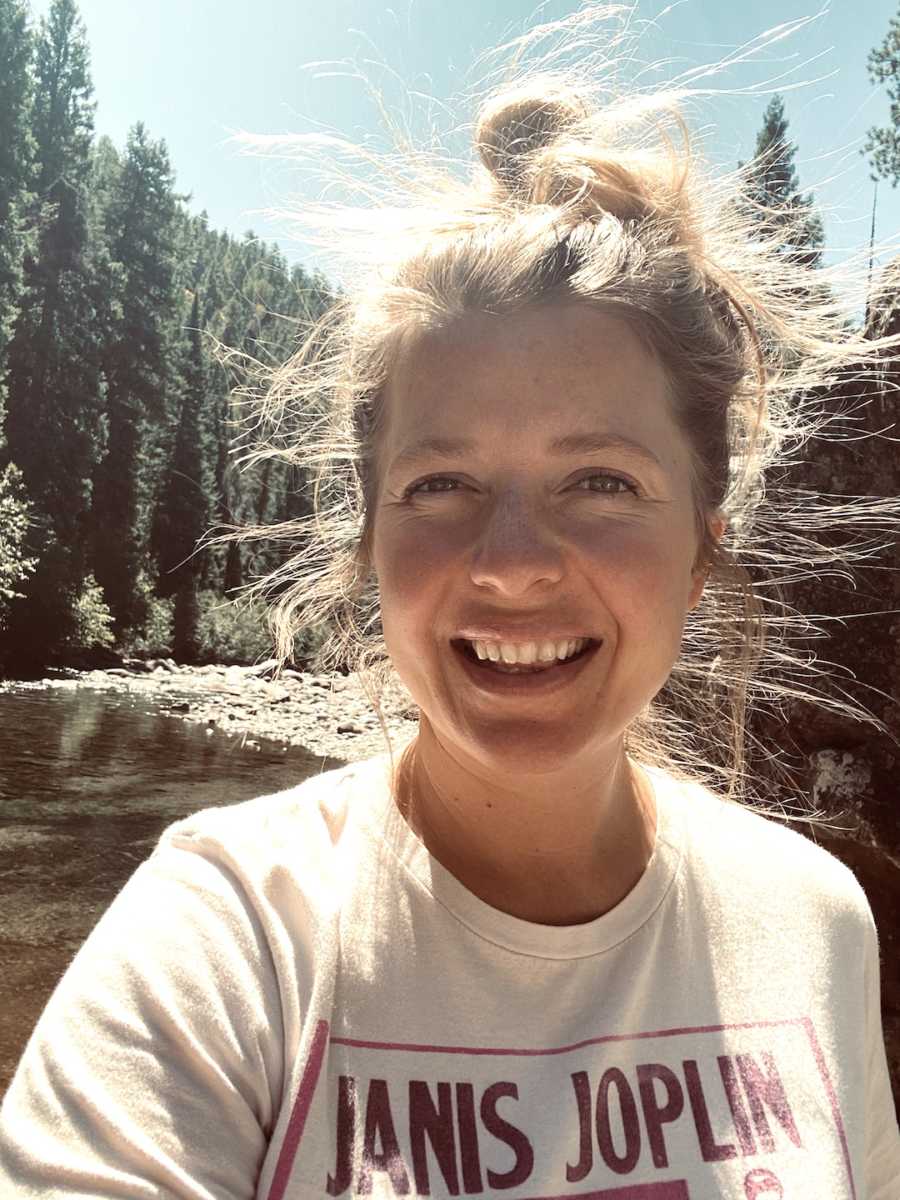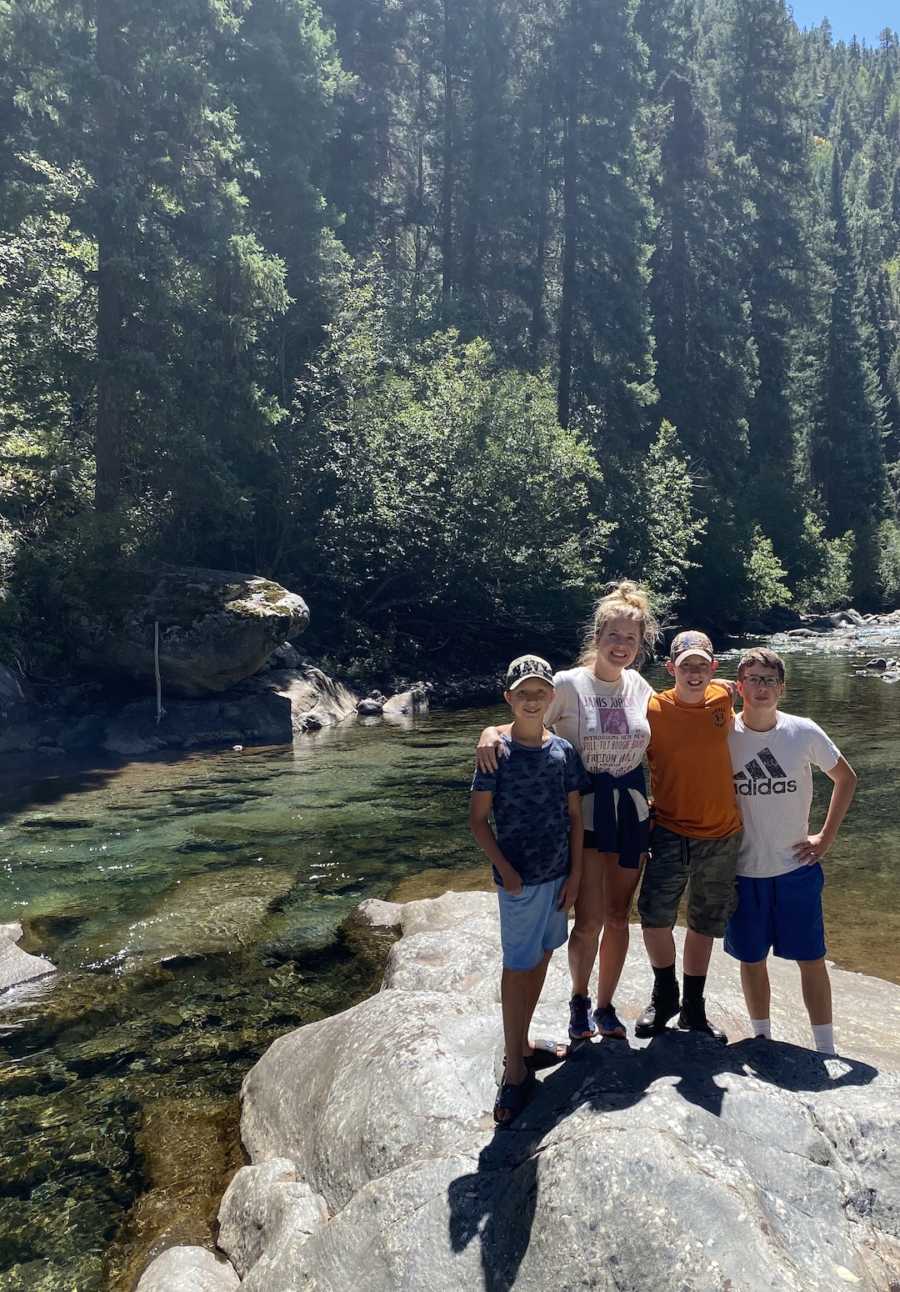 For the next 5 years, I struggled down the path to sobriety. There were sober days, sober weeks, and even sober months. There were many wins and some losses while I wrestled with the idea of giving up alcohol completely. Every day of choosing not to drink snowballed into more and more days of sobriety. All of those precious little moments taught me just how sweet life could be with a clear head and heart. I could now see how beautiful my kids' faces appeared when I took the beer goggles off and finally felt good again. February 15, 2020, was the day I solidified all those trials and tribulations into something meaningful to me, it's my sober anniversary."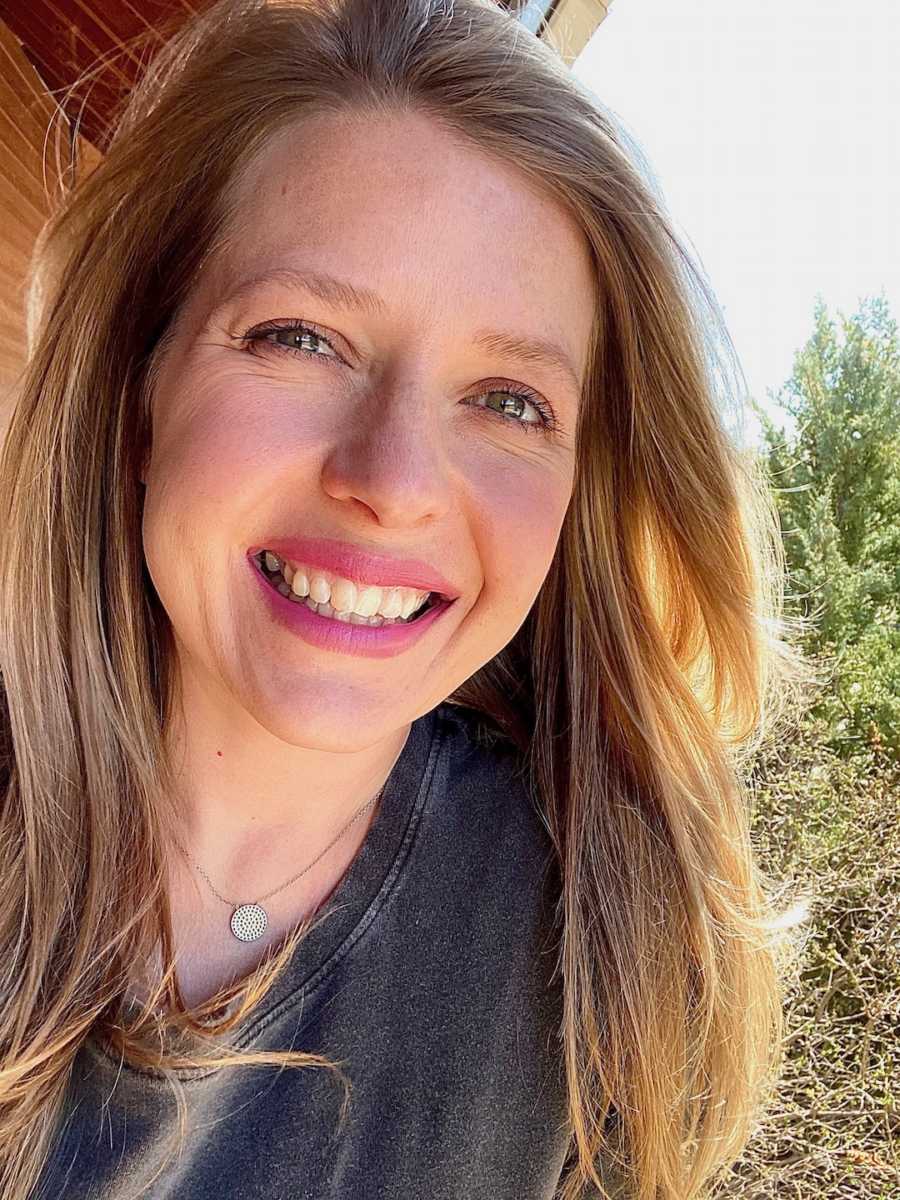 This story was submitted to Love What Matters by Kara Littleton of Durango, Colorado. You can follow their journey on Instagram, Twitter, and Facebook. Submit your own story here, and be sure to subscribe to our free email newsletter for our best stories, and YouTube for our best videos.
Read more touching stories like this here: 
'Whatever. Clearly it's the police officer's fault.' I crawled out the sunroof knowing my parents would murder me.': Woman finds sobriety after 11 years of alcoholism, now 'the person drunk me desperately wanted to be'
'Come out tonight! Drink!' Next thing I remember was a police car coming my way. I hung my head.': Woman overcomes alcoholism, 'drinking will not help your depression, put the glass down'
'My mug shot was on the news. 'I've been using drugs and I'm in trouble. I don't want to live.' The nurse said, 'You're in the right place.': Woman overcomes addiction, 'I help people like me'
'A guardian angel called 9-1-1 as I convulsed in a coffee shop parking lot. At 18, I'd lost 20 jobs and been arrested 14 times.': Man 13-years sober after long battle with addiction, 'We're not meant to live in darkness'
Provide hope for someone struggling. SHARE this story on Facebook to let others know a community of support is available.