Disclaimer: This story has mentions of child loss.
"'Girl, you are so lucky! You're about to get married, living your dream life, & you're pregnant! How do you feel?' My friend was gushing over all of the amazing news I was walking into so swiftly. Walking through the New York streets, it was cold, but my heart was filled with so much warmth thinking of all the love my life was exuding. I prayed several times to finally get to this moment—wife and motherhood. Talk about speaking your desires into existence.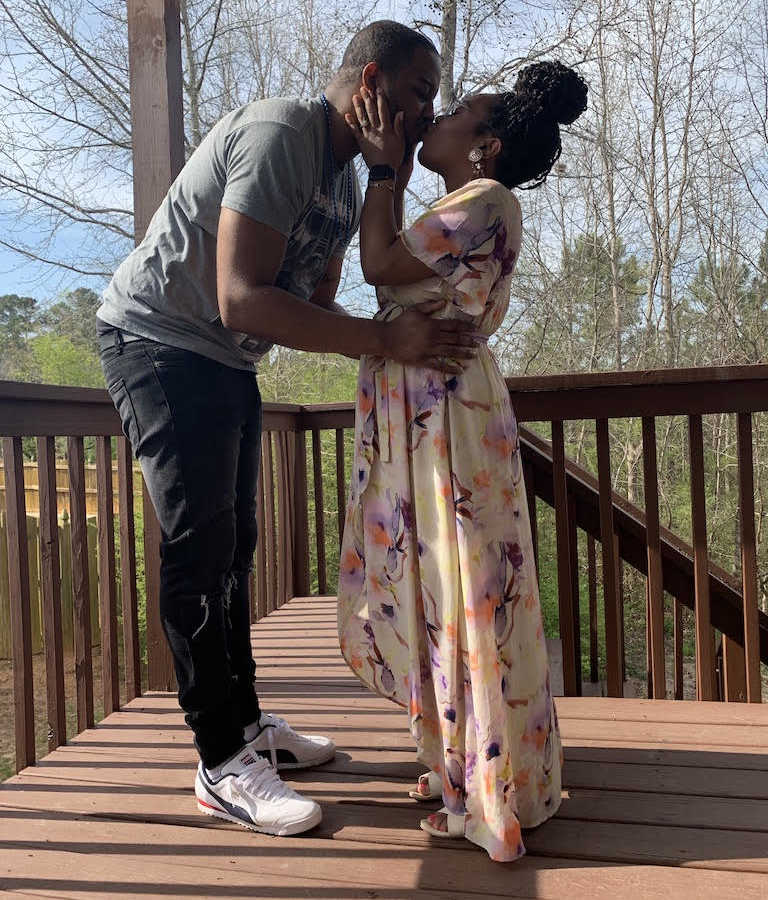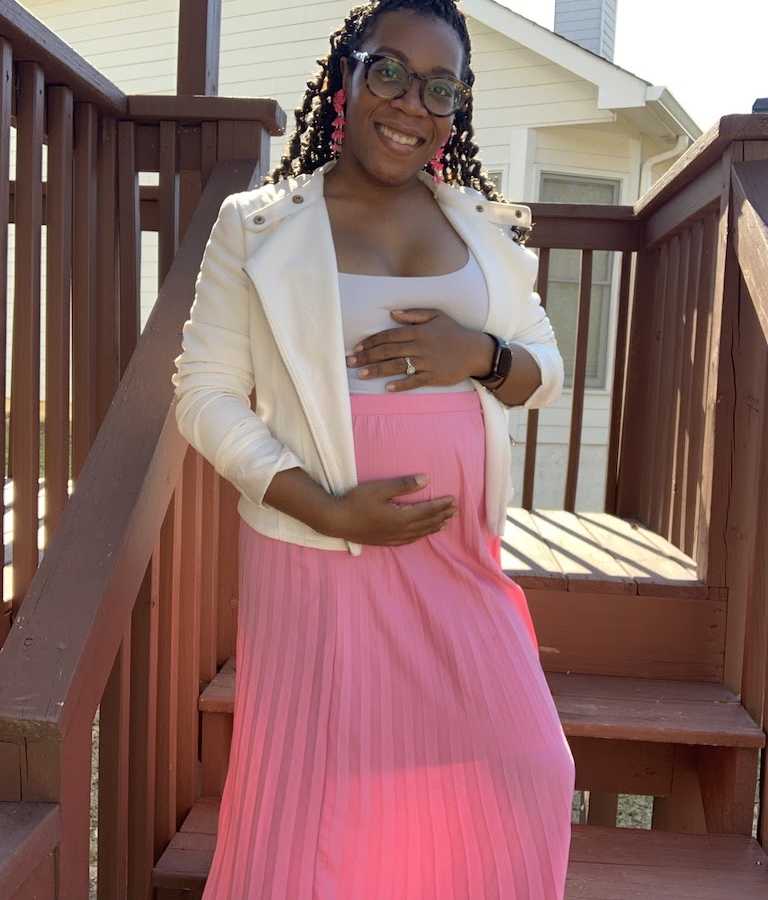 I was a few weeks away from starting a new job role, moving to my favorite city, Atlanta, GA, and marrying the love of my life. Life couldn't get any better. And at the center of it all was the relationship that I had developed between myself and God. I'm naturally a social butterfly so I wasted no time to share with friends and family my amazing blessing. I was literally living my life like everything was golden– and during that time, I felt like it was.
Once I settled in Atlanta, I began attempting to establish a similar community of believers like the one I had in New York. I was setting up to do my very first Instagram TV recording. I had this vision of sharing digital devotionals with other millennials who were interested in getting closer to Christ.
I remember having on my Spelman College pink hoodie, in light of the celebration of  Spelman founders' day; and I was using my phone's ring light, which my husband bought for me, so I can share more of my testimony on social media. The topic of the devotional was understanding God's timing. It was the first time that I was sharing my life journey with strangers. I felt boldness and excitement surging through me, but before I knew it, the unthinkable happened.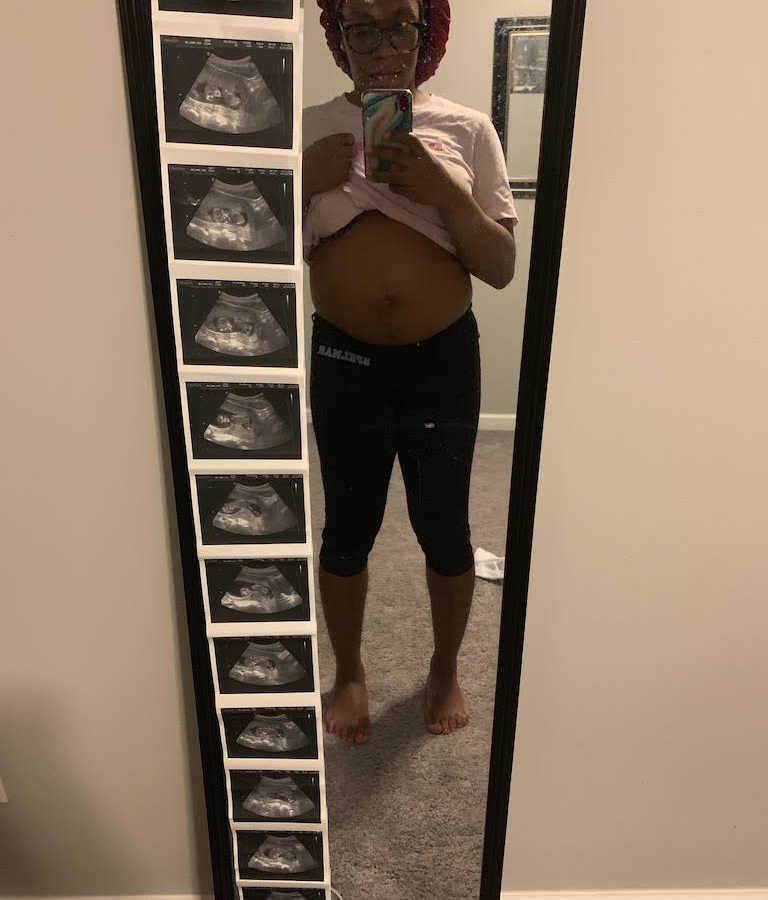 I grabbed my stomach tightly, and hunched over, as I felt an extreme squeeze inside my body. I just attributed it to Braxton Hicks and assumed this was normal for my stage of pregnancy. After chatting with a close friend and my mom a few hours later, I was waiting for my husband to come home. When he did, he urged me to call the doctor immediately. No thoughts were running through my mind aside from everything is alright– this is what I have prayed for– and it is going to be just fine.
When we arrived at the hospital, I could hear the whispers of the nurses as they looked over my charts and began to assess what was happening. My body turned cold and stiff and the words were a mere blur. The nurse said, 'you are dilating and going into labor.' Everything around me stood still. It was as if she was speaking another language. I couldn't wrap my mind around what was happening. I just wanted to know that the baby was going to be fine.
'The Woman gave birth to a Son who will shepherd all nations with an iron rod. Her Son was seized and placed safely before God on his Throne. The Woman herself escaped to the desert to a place of safety prepared by God.' The words were coming from my husband's voice strong– yet shaken, as we tried to lean into our faith as much as possible.
After encountering the negative energy of a dismissive doctor, we requested to be transferred to another hospital. The flashing lights, and the cold temperature of the metal board my body was put on– mixed with the thumping of my heart, all led me to a profound peacefulness that I would meet my son here on earth.
After a successful transfer, a calm doctor, and several tests, I was told we were going to be fine. The night came; my husband and I cuddled together in the small hospital bed. His arms were wrapped around me, comforting me, and we were praising God for covering our lives. We fell asleep in one another's arms. The moment was disrupted when my room door cracked open and the doctor appeared. I just needed it to make it through this one day, so it was safe for me to deliver a premature baby.
The freezing jelly on my tummy had to be the same temperature as my heart. I was so terrified of receiving bad news. The doctor's voice echoed, 'I'm sorry, your son has passed, and we have to deliver him now.' The room swallowed me. I stared at him blankly– not in disbelief, but as though my body was not present in that moment. I don't know exactly where I was, but I wasn't in there.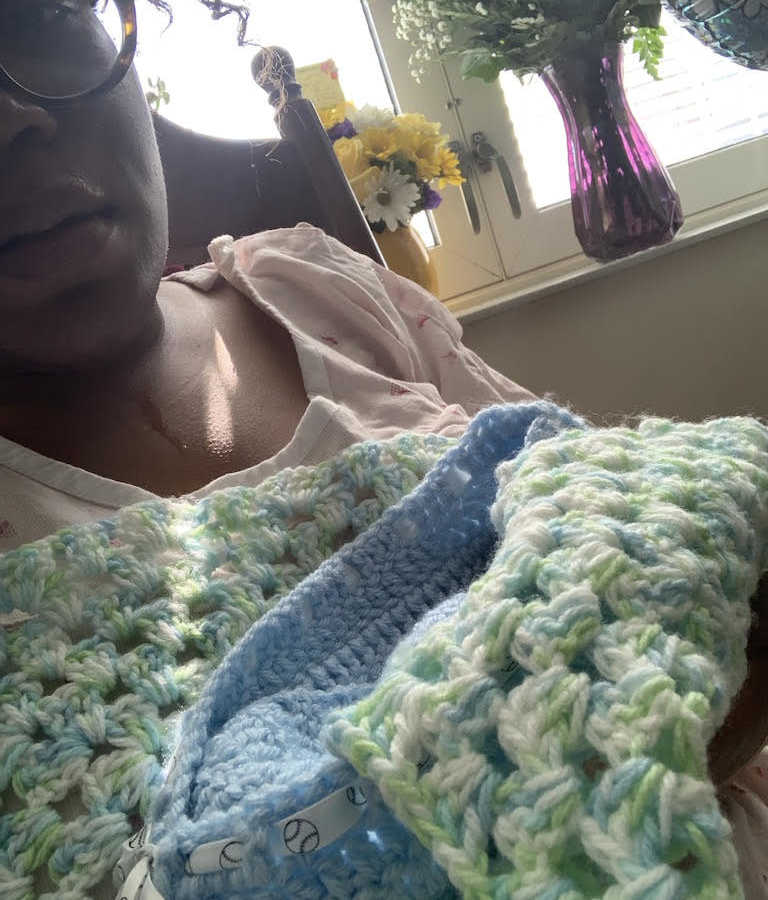 Black women are more at risk to lose a child, and the Black maternal health crisis transcends class and economic background, yet I thought I would be exempt. No one gets pregnant thinking they are going to lose what they have been praying for. Yet, here I was with my arms full, my heart empty, and my face wet from the inconsolable tears I cried.
As we left the hospital with empty hands and a broken spirit, my husband did everything he could to comfort me. Beyoncé's homecoming had just been released on Netflix and we played the entire album on the way home. He gave me a sense of normalcy, and also was a reminder of this strength that lies deep within me. I like to call it the Beyoncé strength– she and I have so many things in common: being from Houston, marrying someone from New York, and being resilient. The music provided me a new perspective, to begin reflecting on what God was doing with my life.
Dying for a sense of understanding, or a reason during this period of grief led me to research more about Black maternal health, Black child loss, and resources for support. I focused on my own healing first. I made it a habit to wake up in the morning, sit on the patio and watch the trees touch the sky gently, swing left to right, and allow the wind to sweep across my face… and just try my best to become present with myself. I eventually gained enough strength to write my words in a journal. Every morning for the next 60 days,  I intentionally leaned into the same routine, asking myself questions, and sometimes even yelling to the clouds.
One day, as I was sitting silently on the back porch, a hummingbird fluttered– close enough for me to reach toward it and touch it. I've always looked for signs and answers in nature, birds being a large symbol of my life. This hummingbird was no different. Hummingbirds represent spiritual healing, help, and love. Those three things were exactly what I needed in that moment! I felt the energy shift and the earth began to respond to my urge for healing.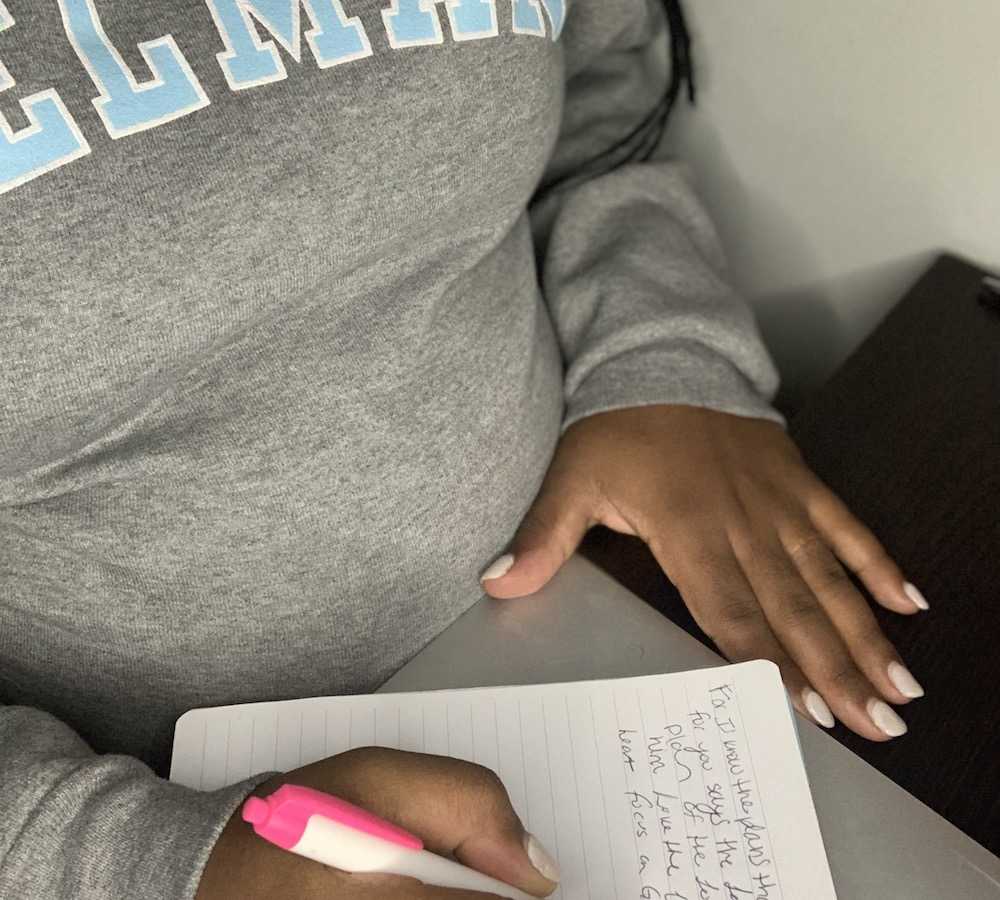 I also used a resource that my friend suggested, therapy for Black girls. I found a therapist in my neighborhood who focuses specifically on child loss, and fertility issues. She quickly became an amazing friend, and her guidance helped me process what I had experienced and turn my pain into purpose.
Several sessions into my grief journey I realized I wanted community again, so I started to share my story on social media. Suddenly, a flood of other women began to encourage me. All I wanted to do was trade the loss of my stillborn son into something beautiful, where his life would become a legacy of healing and hope for others. This birthed the concept of Beauty for Ashes. It was as if the universe had positioned my pain in such a way that women were connected to me, and I could connect to them by encouraging them to move beyond their grief journey and share their story to transform someone else.
My husband and I continued to plan our February wedding, and also began to intentionally family plan. With our wedding day less than a month away, I continued my routine of connecting to God through nature. I scribbled on my journal on January 27th, 'The feeling of joy in faith that I feel right now is unbelievable. I can't describe the immense power of your love. I feel that I am going into this pregnancy with your promise in mind!' And we found out that we were pregnant again!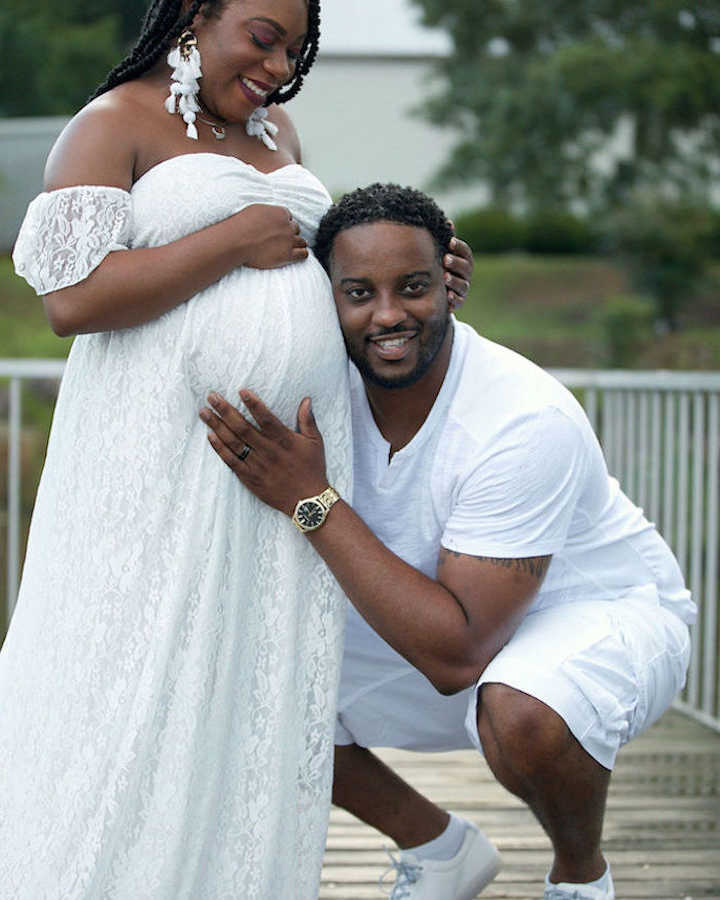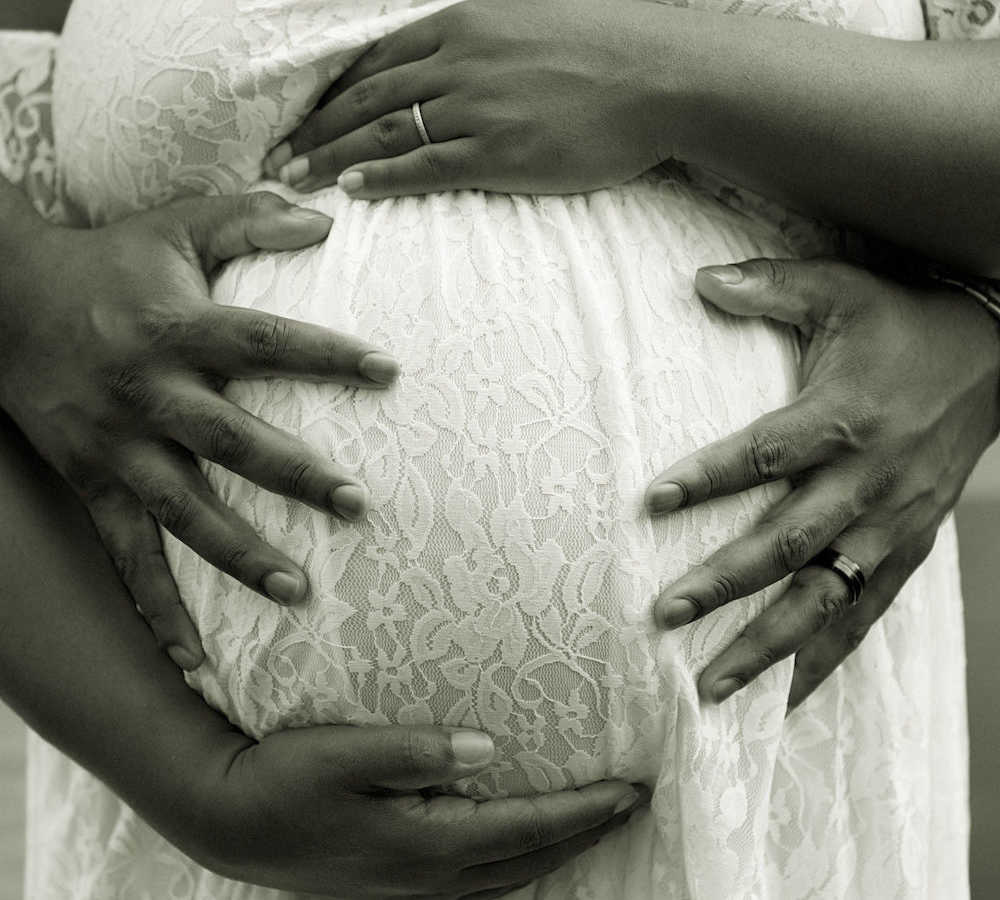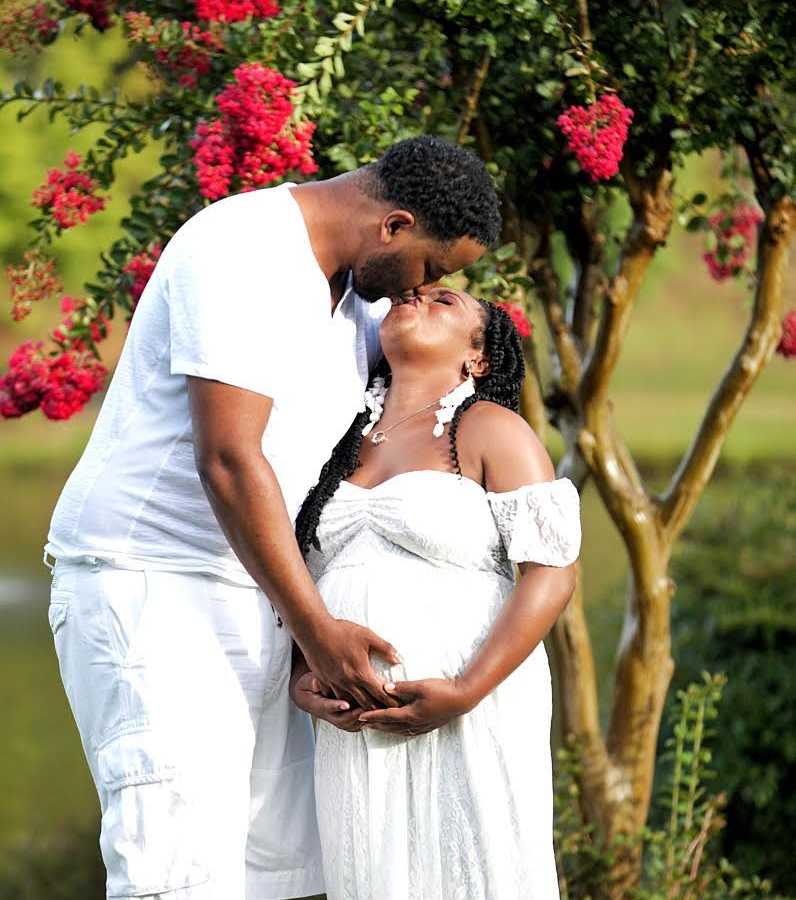 This time, we were equipped with the insight of our last pregnancy, and the attentiveness of a supporting therapist. So, we decided we were going to have a midwife and a Doula to support us in our healing and preparation for this pregnancy. This pregnancy felt different than the last; it felt guided by our angel in heaven, as all of the resources we needed came directly to us. In addition, this pregnancy was different in that it occurred during a pandemic. All I could do was think to myself: 'Really?' haven't I been through enough? Why can't this just be easy?"
But I also showed trust. My rainbow baby pregnancy was not exempt from any of the pregnancy woes. Processing pregnancy after loss, visiting the doctor– and even experiencing bell palsy, I was determined to have a home, water birth. 'I am deserving of a healthy pregnancy,' was one of the many mantras my doula and I ended our virtual sessions with. I had to affirm my own worth and recognize my personal strength and courage as I was going through this pregnancy. I became very vigilant staying inside during the pandemic. I was not going to let anything get between me and the promise that God had made for me.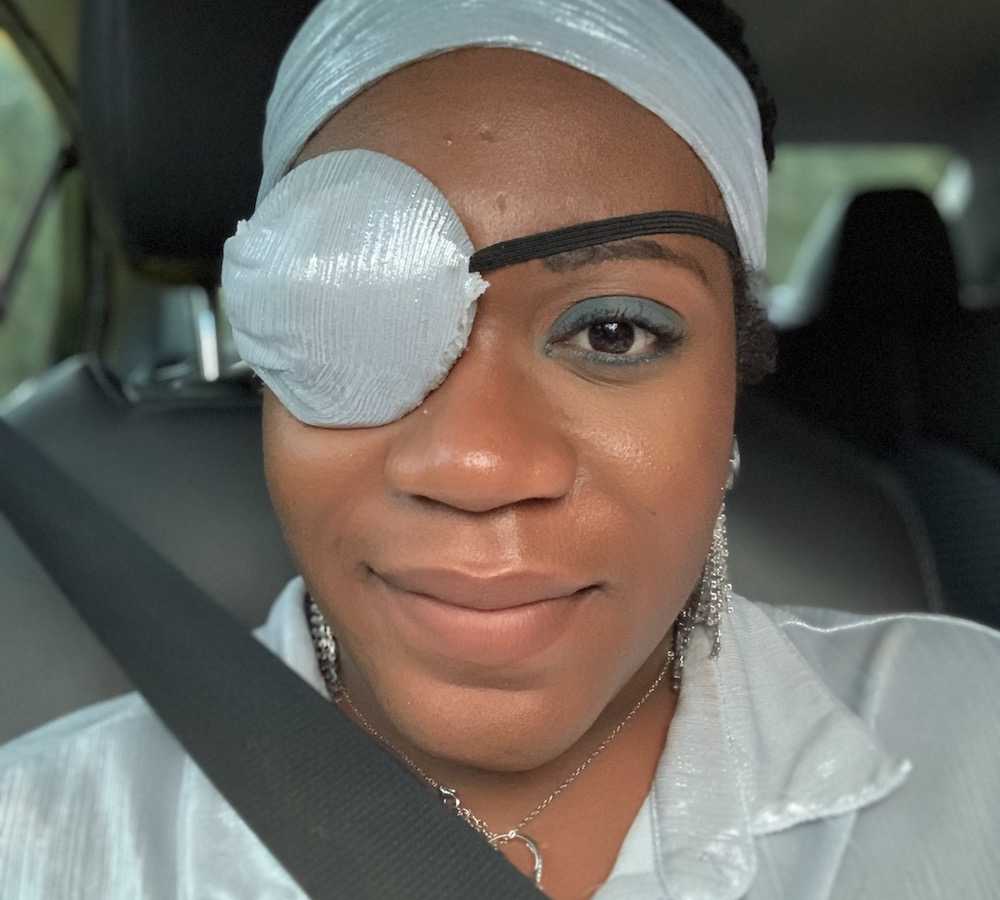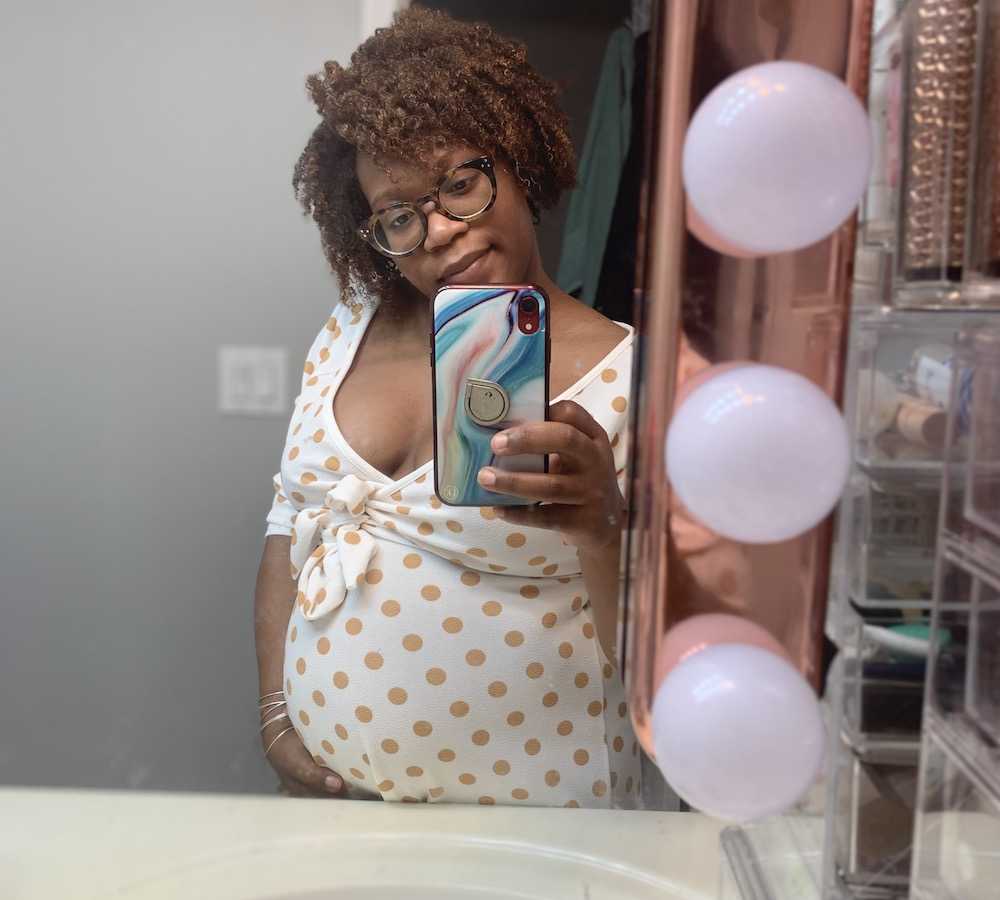 I went into labor at 40 weeks and six days. Baby Royce was determined to come out in his own time. When I was going into labor, my back was literally ripping apart; and the water in the birthing tub was not helping. Every single move I made hurt. As my husband recited mantras, massaged my shoulders, and put a cool towel on my forehead, he gently reminded me that this is what we prayed for.
'Why don't we take a walk?' my midwife asked, as my disgruntled face winced at the thought of trying to move while dilating. We went outside: reconnecting back to the same nature they helped heal me from my son's loss was so beautiful. I physically and spiritually leaned on my husband and my midwife, as we all encouraged Royce to come out: 'It is safe on this side. We are prepared for you. We want you to receive our love.'
After 16 long hours of pushing and enduring labor had passed, we decided to transfer to the hospital. As we drove there, I had a bold and confident assurance that we would get to meet our son soon. On October 1, 2020, our hope was restored and the promise was manifested in the form of our rainbow baby Royce. Everything moved in slow motion when I finally heard his cries. They sounded so angelic and affirmed the bond of love between my husband and I.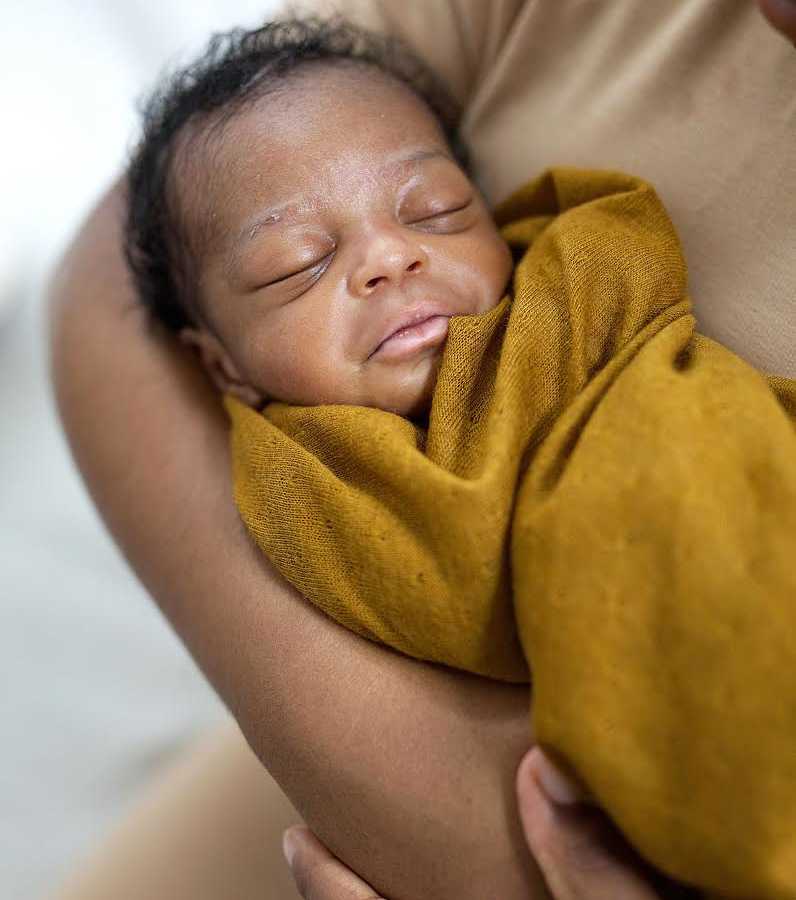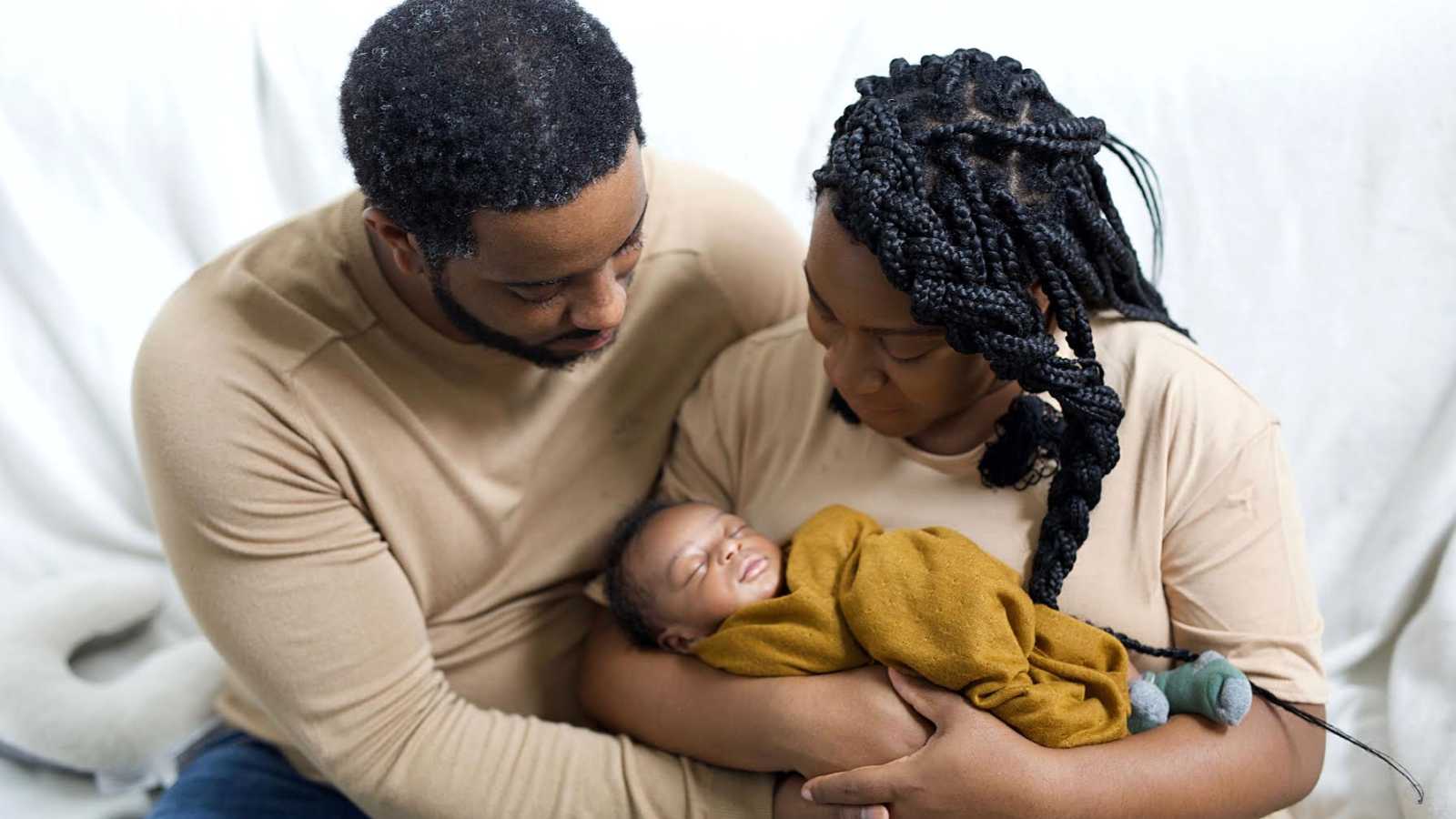 My body processed a lot this year. From becoming pregnant, transitioning from the loss of my son at birth, becoming pregnant again, and now delivering a healthy baby boy– it was an immense battle. My daily practice of meditation and journaling looks a little different from my grieving season but still holds the same importance. Throughout both pregnancy journeys, I struggled with perfectionism. The residue of my previous loss, mixed with the anxiety of motherhood resulted in moments of tears– of what I perceived as a failure. What a mother looks like is going to be different for every mother. Learning to be okay with this has been an intentional practice. Leveraging apps such as Expectful have helped me through all trimesters of my pregnancy journey, including my fourth trimester– also known as postpartum. Now, every day is an opportunity for me to better understand who I am truly called to be: to my husband, to my son, to other women that I've been called to serve.
Prioritizing my mental health and personal dreams have become difficult rather than essential. It is essential I am 100% authentic and present for my son which means that it doesn't matter what it looks like as long as it is serving him the best. God has a way of revealing his true intention for us through our relationships with others. So far, my relationship with my son has taught me that I am more than enough, that I embody the love that he needs, and I am perfect for him. These are all the things I feel matter most and cannot be measured by images for any social standard. My rainbow baby Royce was worth the trade of my ashes because this journey has been one of the most beautiful journeys I've ever encountered.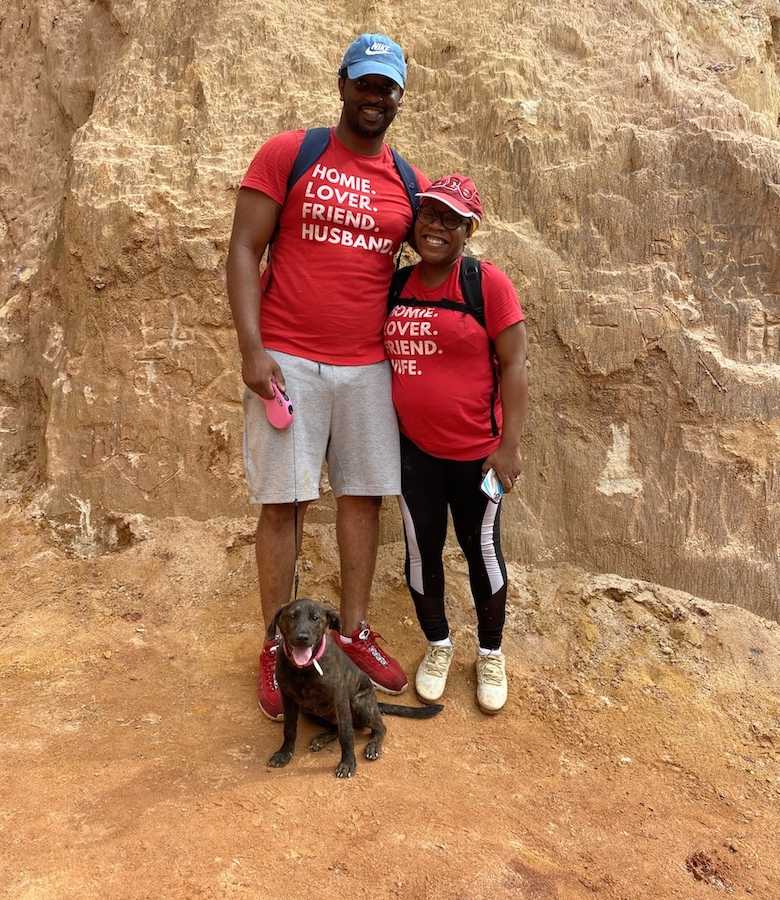 This story was submitted to Love What Matters by Dadriaunna Hayes, Atlanta, GA. You can follow her journey on Instagram and book Don't Struggle in Silence . You can book a consult with her on Beauty for Ashes. Do you have a similar experience? We'd like to hear your important journey. Submit your own story here. Be sure to subscribe to our free email newsletter for our best stories, and YouTube for our best videos.
Read more stories like this here: 
'Choose someone tall, give the kid a chance!' We laughed until it became, 'You don't deserve this.': LGBTQ couple pregnant with rainbow baby, 'We can't wait to be mommies'
'The first time I heard 'rainbow baby,' I was pissed. This storm doesn't end.': Mom details acceptance of term 'rainbow baby'
'It's the worst possible time to have a child.' The virus was expected to peak right on our due date.': New parents welcome rainbow baby in the midst of global pandemic
Do you know someone who could benefit from reading this? SHARE this story on Facebook with family and friends.