"I was so nervous for the arrival of my third baby. A newly single mother and my first two children both born with a severe congenital heart defect, I was terrified my third baby would also have one. I remembered praying, 'please let my baby be healthy.'
On December 19th, 2016, I arrived to the hospital for my scheduled cesarean full of fear and worry of her health. I was taken back to the operating room and prepared to welcome my sweet girl. I heard a lot of, 'Wow she is a big girl!,' but I didn't hear her cry. I looked to my mom. 'Is she okay, is she breathing?'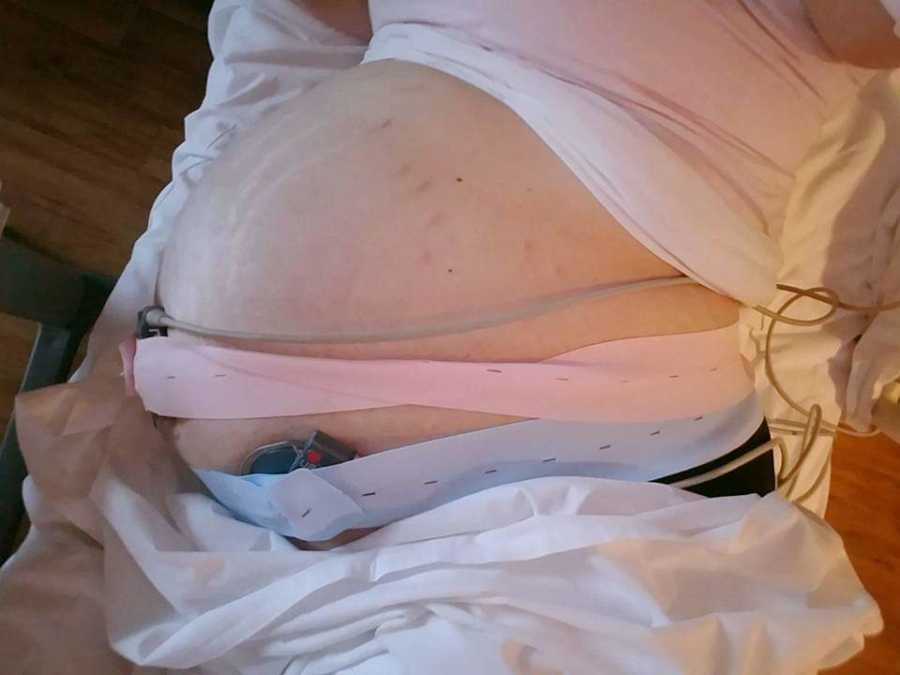 My perfect 9lb 8oz baby girl was breathing and doing amazing! Brynlee Gracelyn was my first healthy baby and I was so in love with her. My heart was no longer broken, and I felt life come back into me. I said through happy tears, 'Our family is complete.' For the first time, we went home from the hospital, on time. I learned in the days after, Brynlee did have a heart defect as well, but it was incredibly minor and something that would never affect her life. My mind was at ease.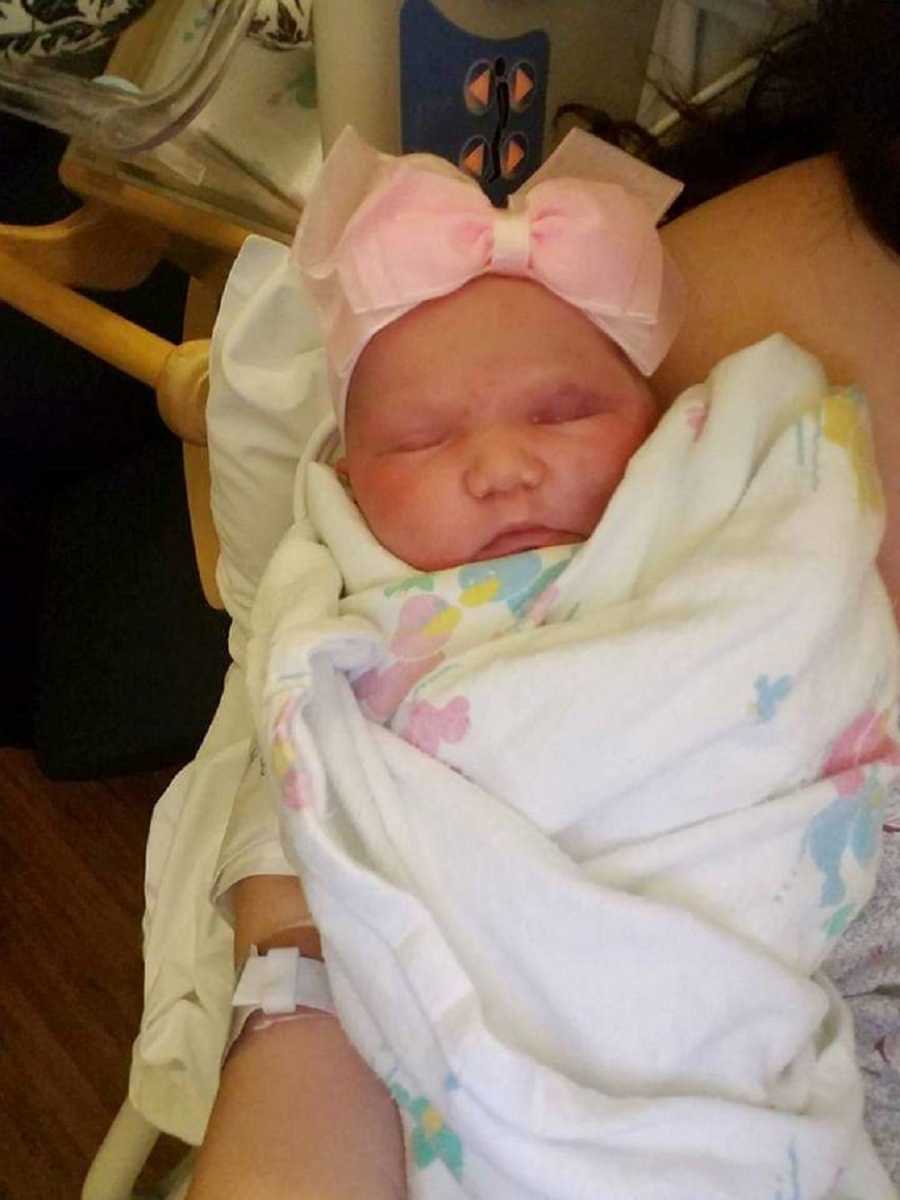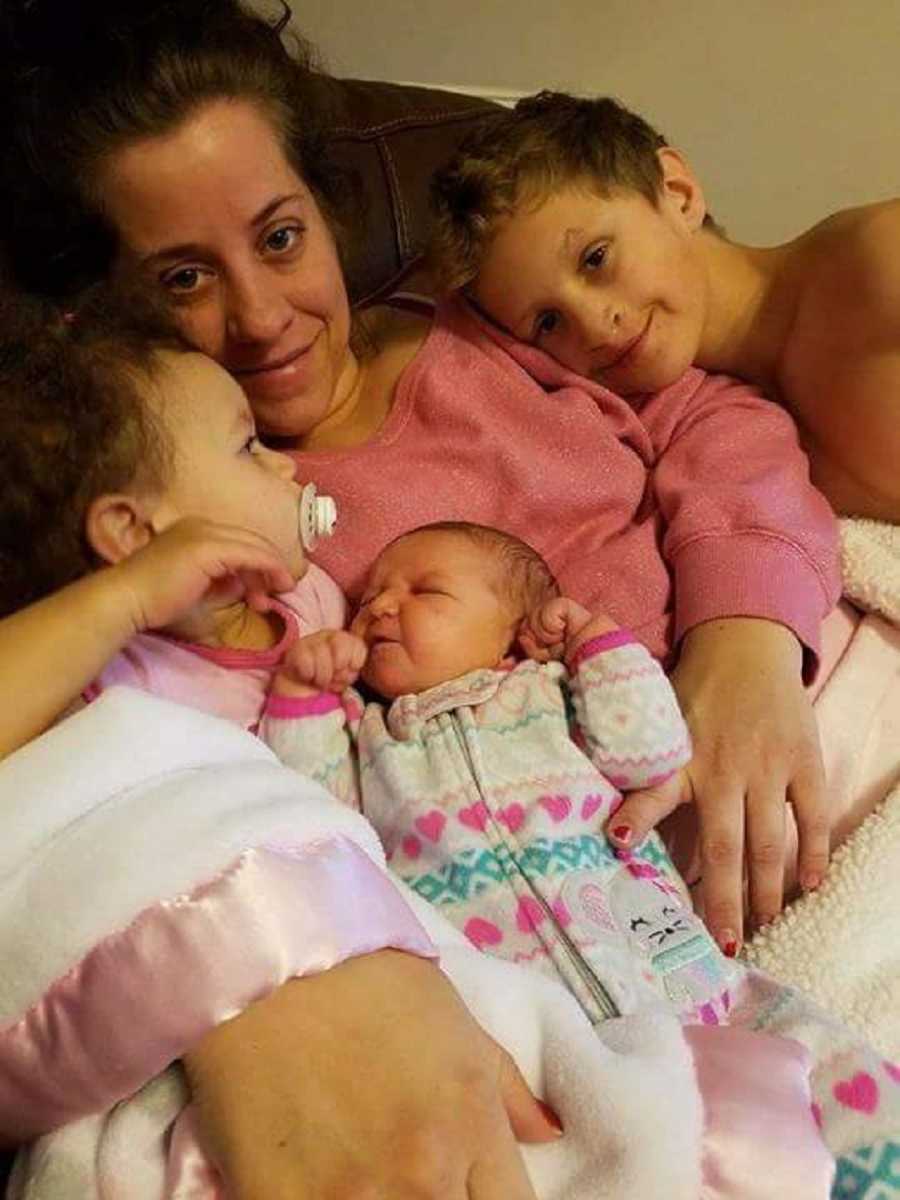 Life at home was perfect, we celebrated Christmas together. On New Year's, my girls got to wear their matching outfits. I sang 'You are my Sunshine' and I would always add 'Please don't EVER take my sunshine away.' She was truly a shining light in such a dark time, It was our bond.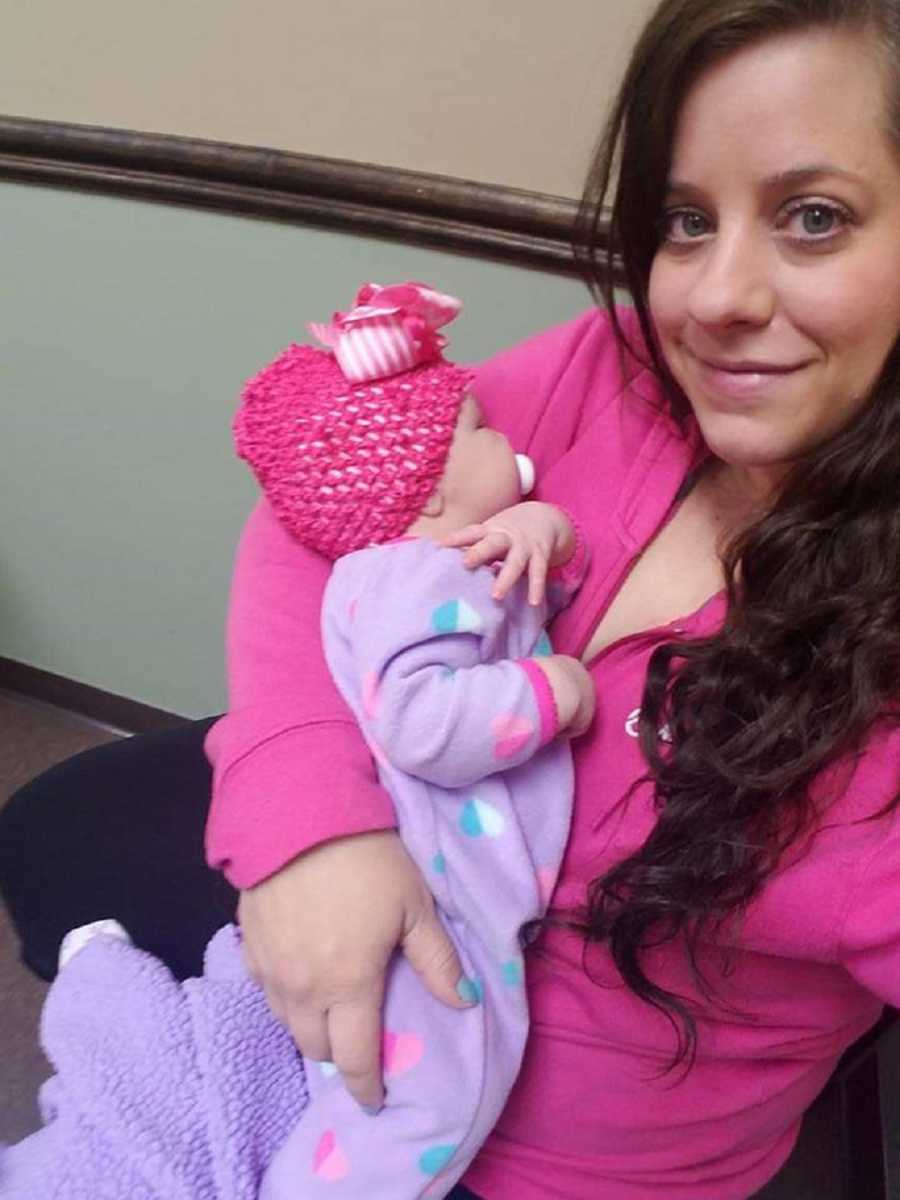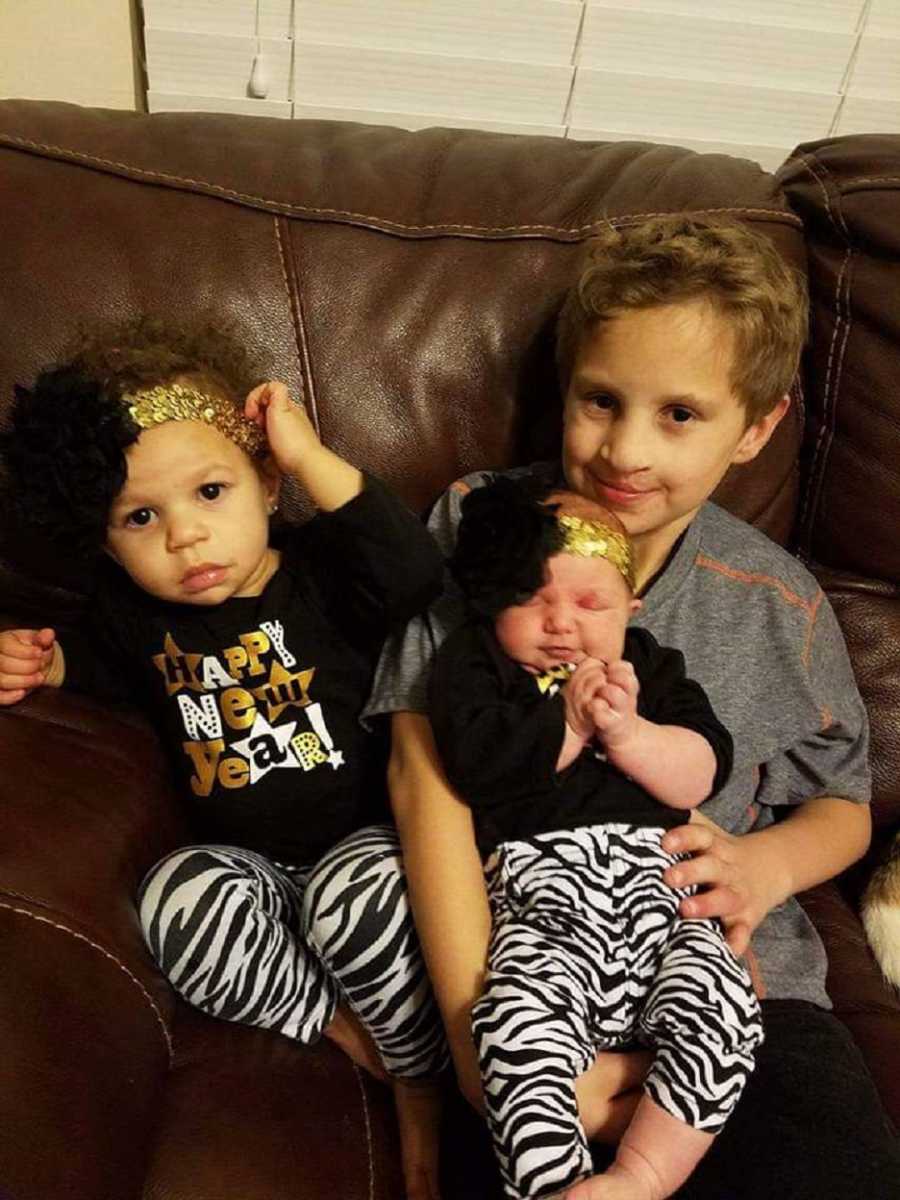 On January 18th, 2017, Brynlee woke for her early morning feeding. We went to the living room so I could nurse and rock her. My almost 2-year-old awoke moments after and came to the chair for cuddles too. They both fell back asleep in my arms and I went to put them both back to bed, not knowing that would be the last time.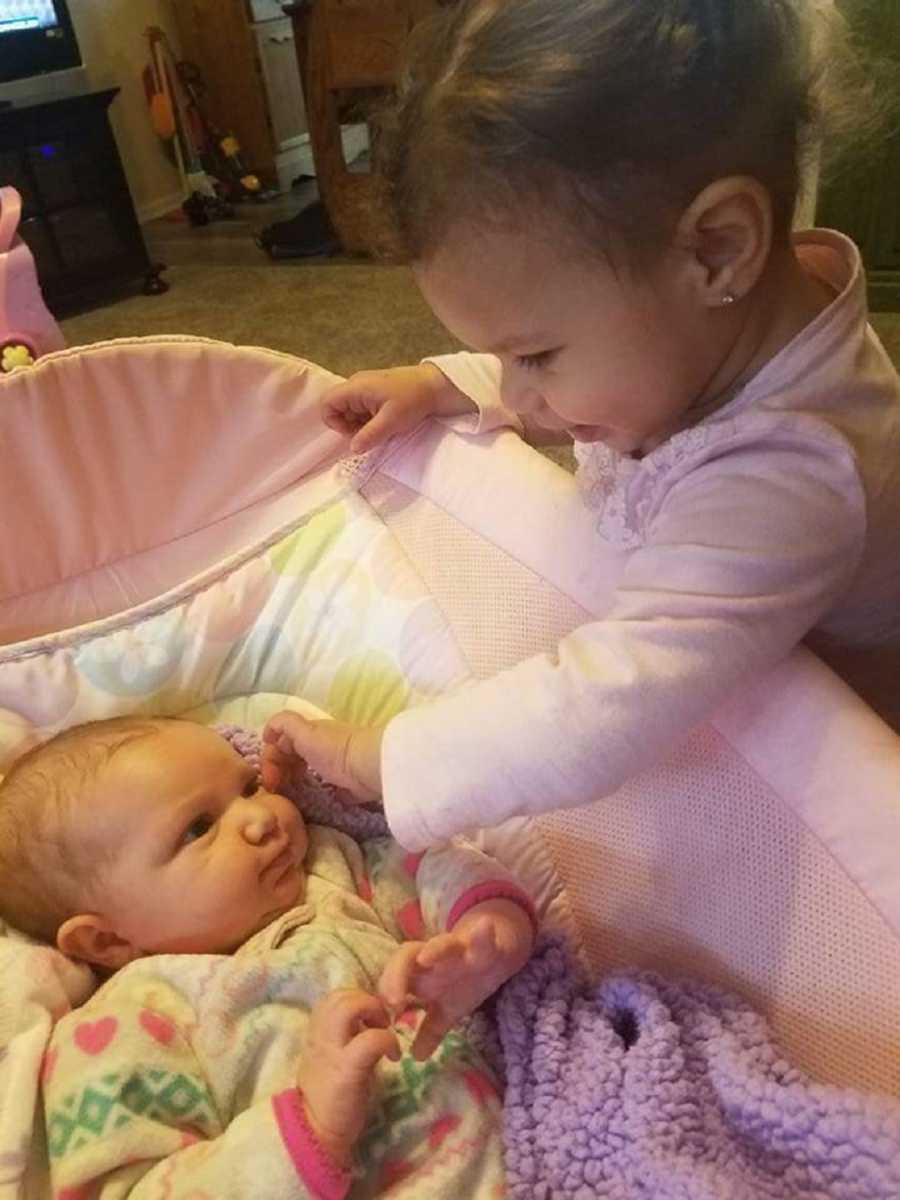 When I woke up again, Brynlee was not breathing. In shock, I tried to administer CPR, screaming in horror, 'MOM!!!! Brynlee is not breathing!!!!!' My 10-year-old at the time who was preparing to leave for his bus, stood there in shock. My mother took Brynlee to the landing at the top of my stairs and began CPR again. The paramedics arrived as my toddler was waking up. They picked up my newborn baby girl and ran with her to the ambulance. That ambulance was in front of my house for what seemed like an eternity while they tried to revive her. She was gone. I knew she was gone, I felt it despite my mom's faith.
'Mom she's gone, I just know.'  I sat on my entryway stairs with my front door open, looking out in shock.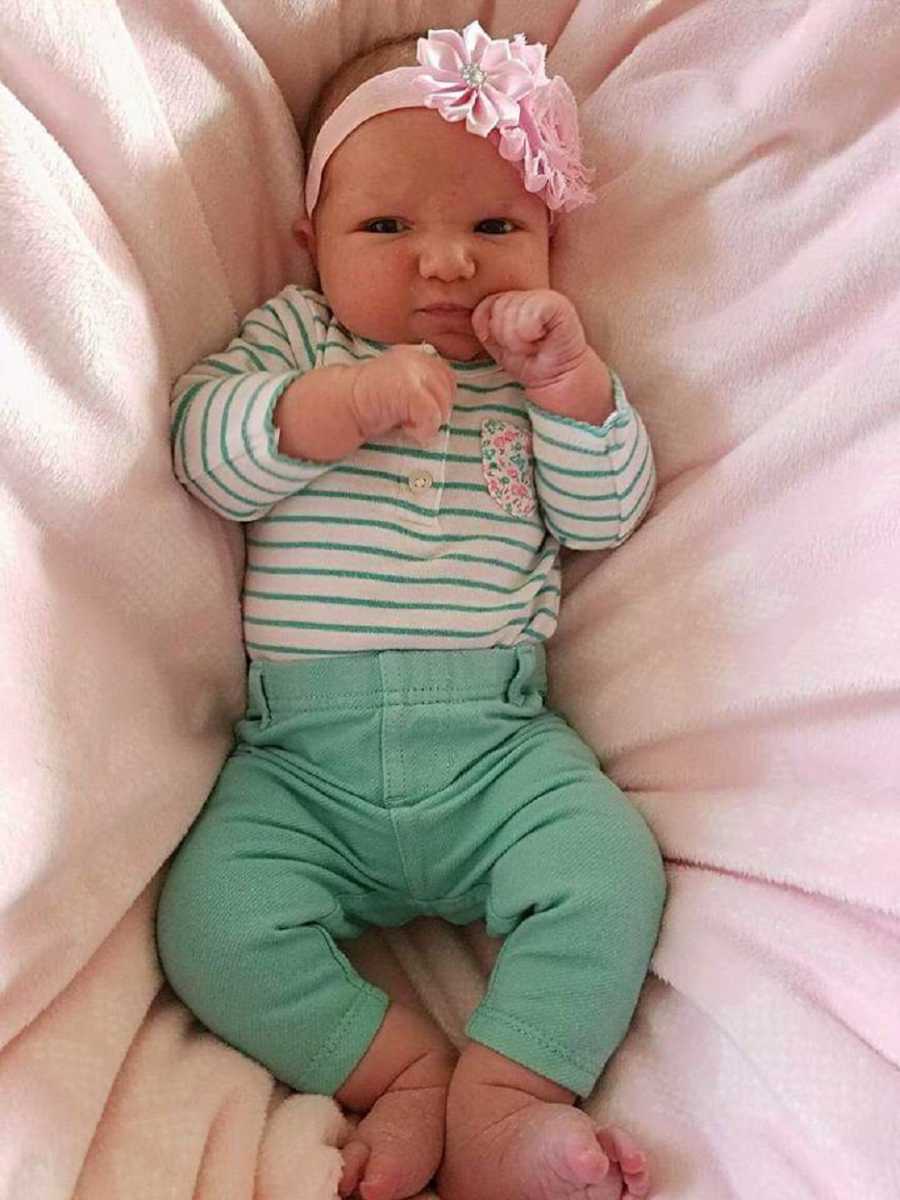 My mother drove me to the hospital. We walked in and were told to sit in a closed off room. I cannot recall who came in or what was exactly said to me, but my Sunshine was gone. Entering that hospital room and seeing my sweet baby girl laying in a huge bed, much too big for her, made me fall to my knees. I remember a nurse saying to me, 'Get off the floor, it's so dirty.' I was angry at her, I was angry at the hospital chaplain placing his eerie hand on my shoulder with no real comfort. Angry at the fact my daughter was no longer breathing and there was absolutely nothing I could do to change that.
I held Brynlee in my arms and didn't want to let her go. To leave the hospital without your child is true, utter hell. I remember the sounds her body was making, her skin, her precious hair, and I had to leave. I had to leave my healthiest-born baby that was now in the arms of Jesus. Leave and face her siblings waiting at home to tell them their sister 'passed away.' It didn't make any sense.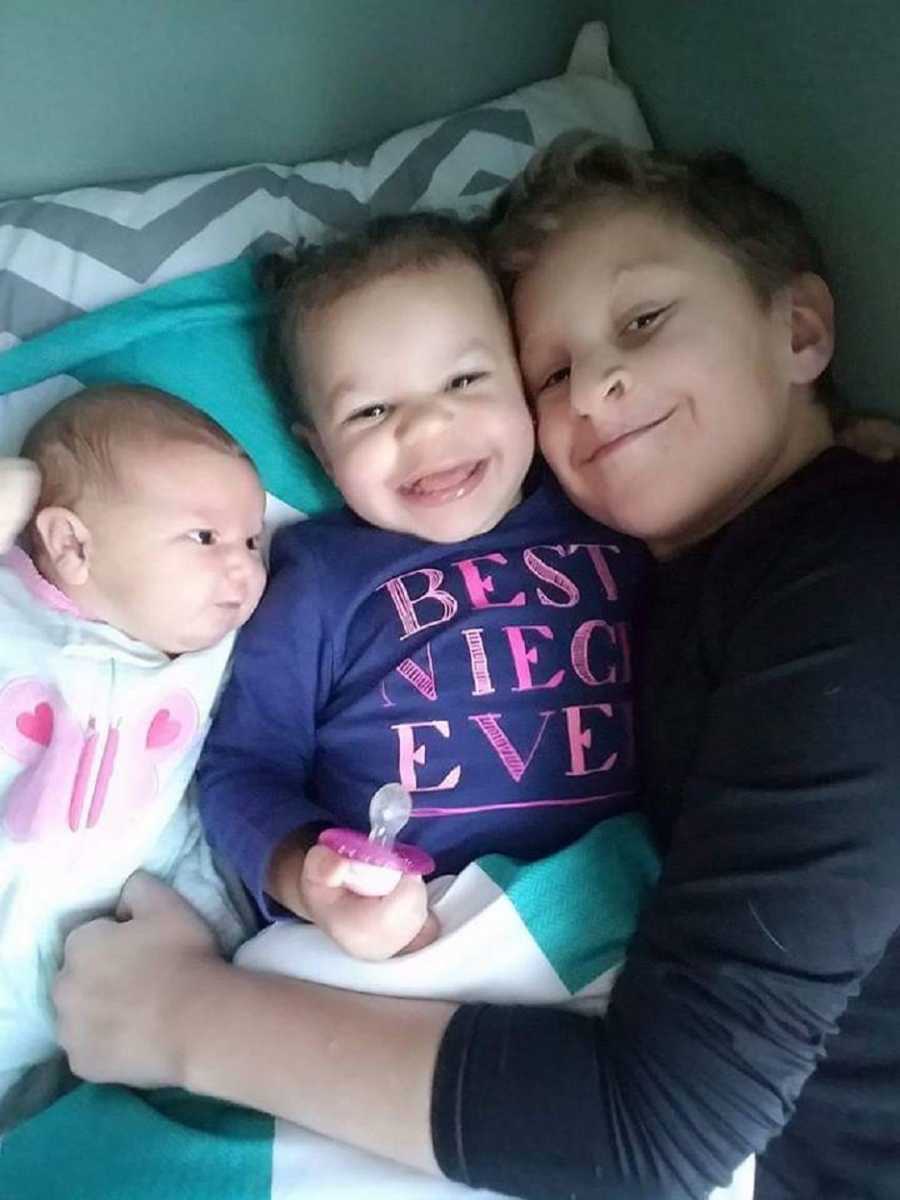 No parent should have to write their child's eulogy, figure out their funeral services or decide between a casket or an urn. I had absolutely no idea what I was doing. 'Our butterfly' was a poem read to me while planning her service. I burst into tears and knew that was a sign from above from my best friend, Evan. Since that day Brynlee is known as 'Our butterfly' and a Facebook page was later created, 'Butterflies for Brynlee,' a place where she can be remembered.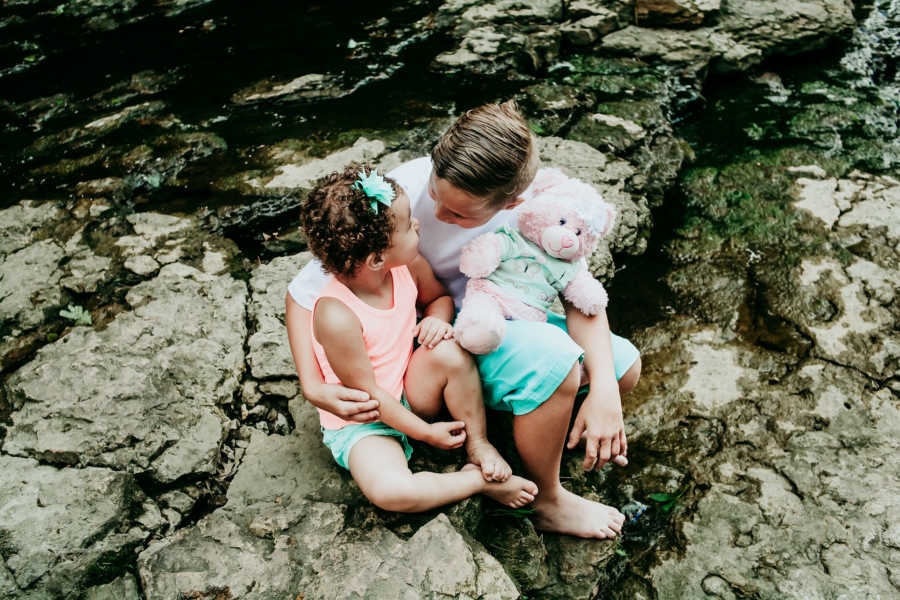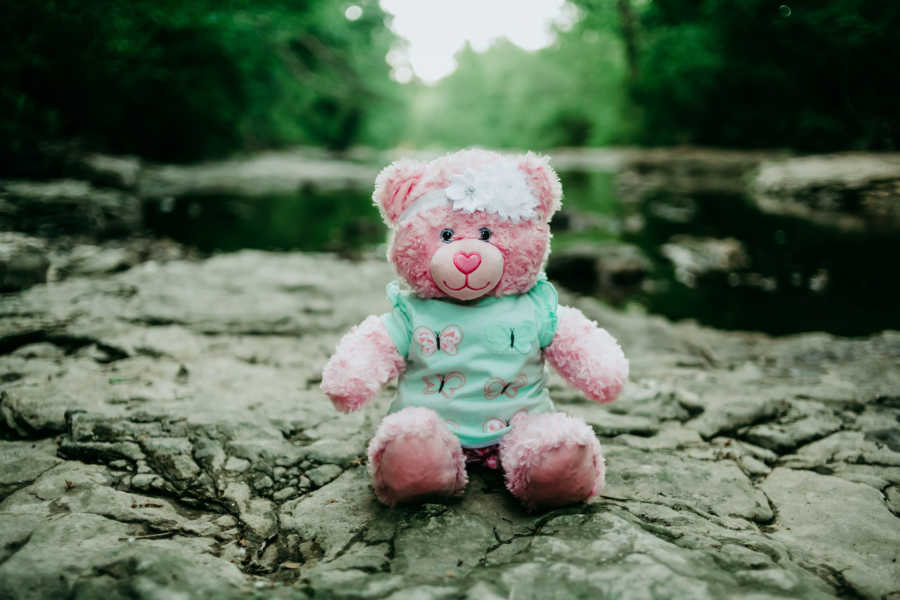 I made the choice to donate Brynlee's heart valves. With that donation, she was able to help two babies. My older children both received a donated heart valve, so it was an easy decision when I received that call, but nonetheless a heartbreaking one.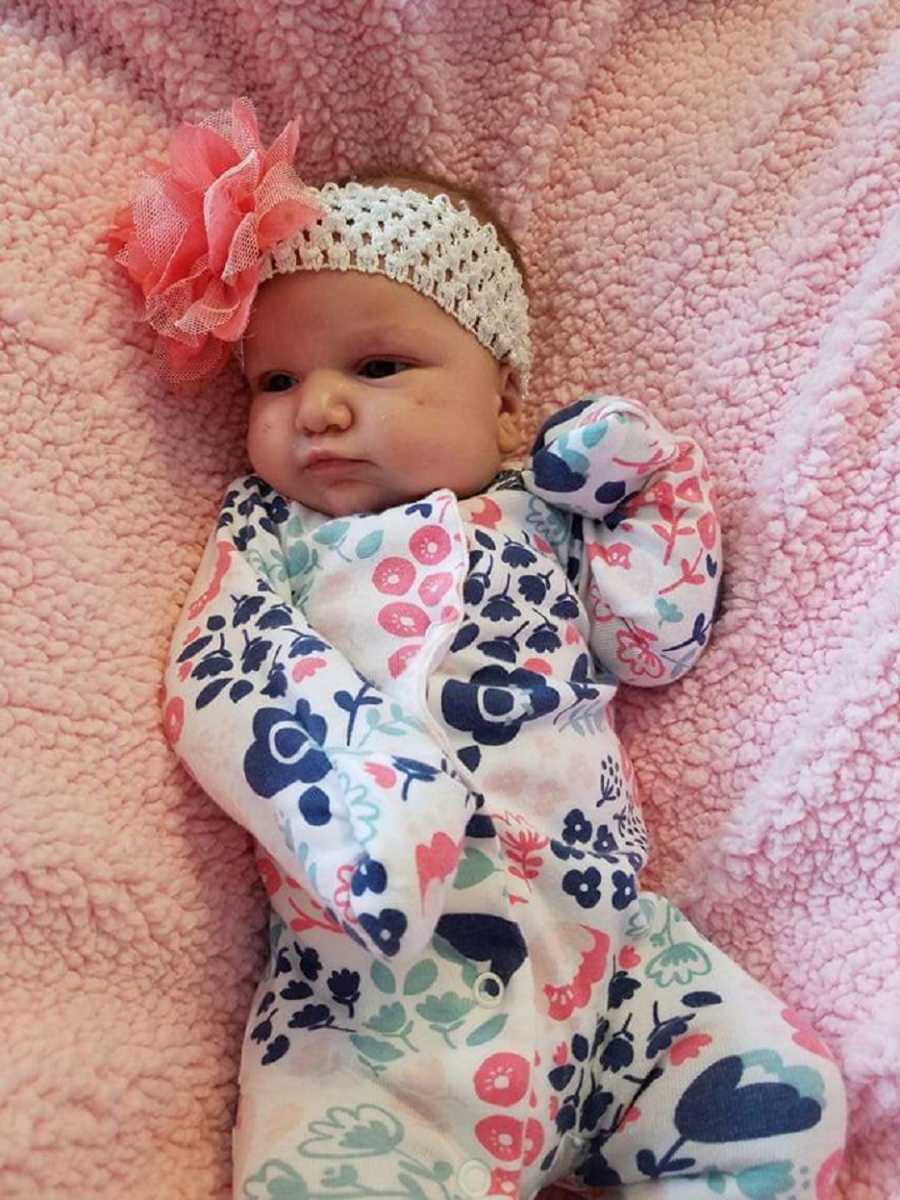 The weeks and months after her passing, I was a robot on auto pilot, going through the motions of the day. The guilt a mother can feel knowing she couldn't protect her child can take a massive mental and emotional toll. I struggled with depression and severe anxiety, I gained nearly 80 pounds and suffered from severe PTSD to the point I could not sleep. Once a photographer, I put my camera down. I didn't laugh, smile or live life anymore. My heart, shattered. My mind, always in another world. My goal was to keep my baby girl's memory alive and to get through each day with my living children as best as possible. My family and community helped make that possible. I will never forget the outpouring of love and support sent to my family.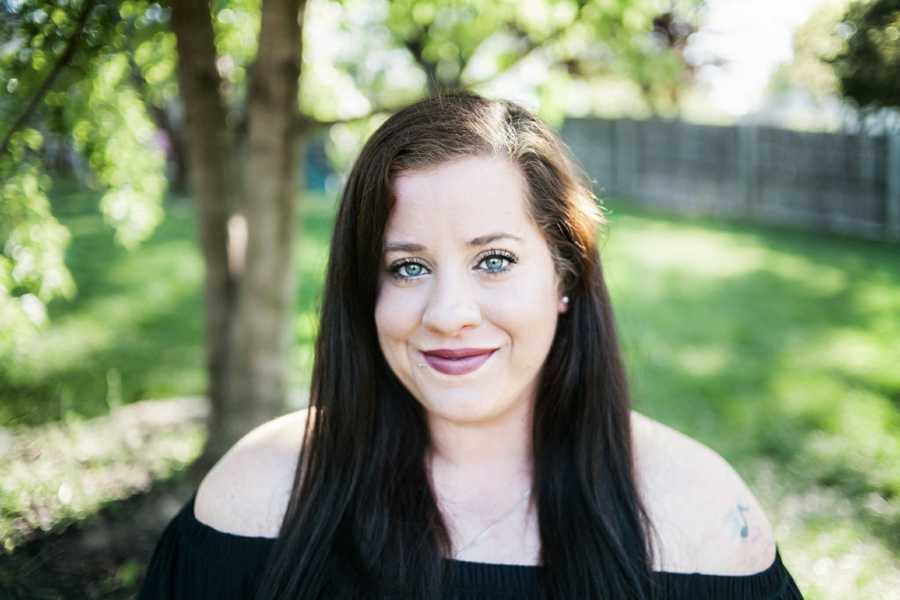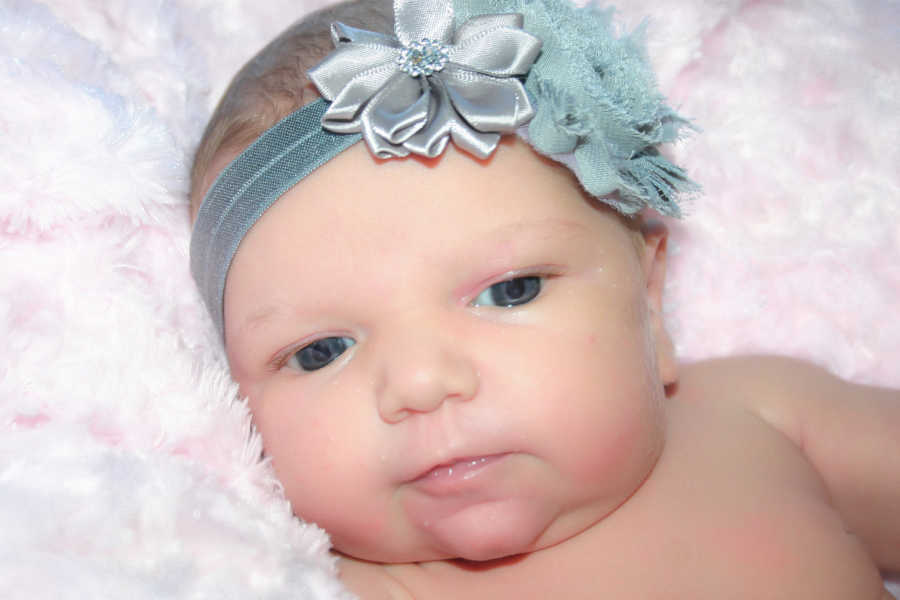 In the fall of that year, I picked up my camera again. My purpose was different. Placing silhouettes in memory of babies who have passed away through miscarriage, stillbirth, SIDS and infant loss into family photos. To hopefully bring some sense of peace back to families whom have been through the unimaginable, and give memory to their baby. I wanted to give other loss parents an outlet to speak their child's name and their journey with somebody who is not afraid to listen. My older children speak Brynlee's name every single day.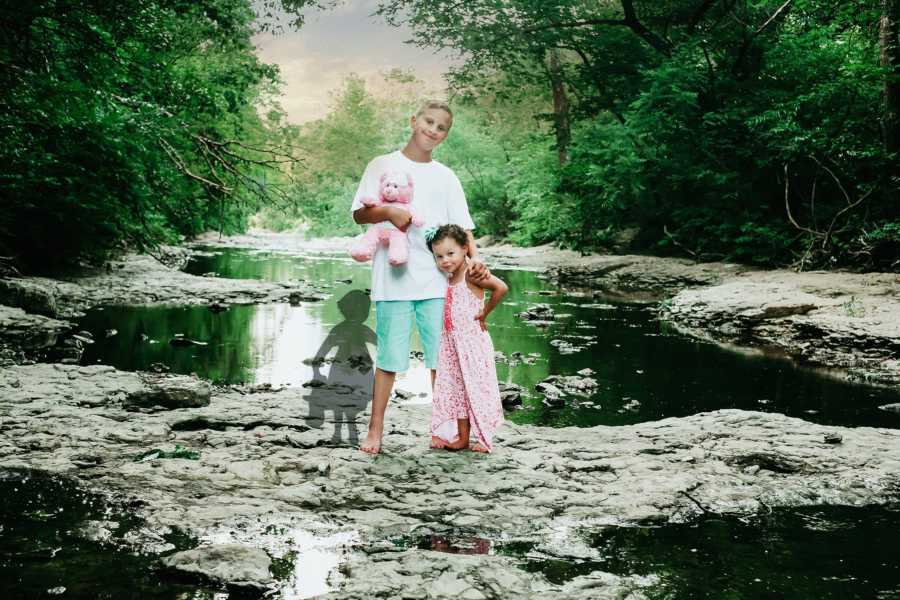 Since then, every fall in honor of pregnancy and infant loss awareness month, I have begun to hold an event for families. The families receive photos with the tribute to their angel babies, visit with each other and receive a 'Butterflies for Brynlee' bag filled with memorial items. My daughter's name will live on and through my strength, I hope to help other families honor their children as well as Brynlee. When our loved ones have passed, it is our duty to ensure their memory lives on."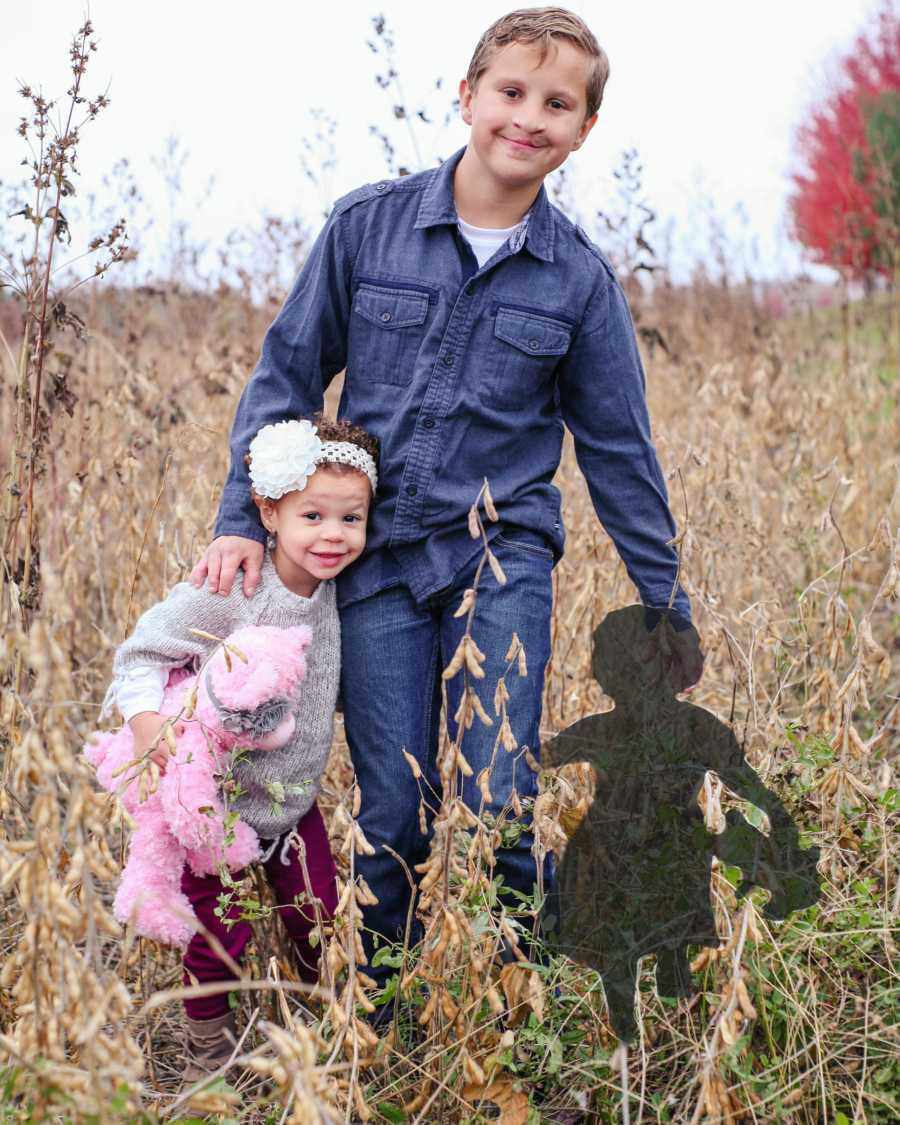 This story was submitted to Love What Matters by Alexandria Cox of Serendipity Photography. Do you have a similar experience? You can follow his journey on Instagram. We'd like to hear your important journey. Submit your own story here, and be sure to subscribe to our free email newsletter for our best stories.
Read more from couples who've experienced child loss:
'Are you at work? Can you call me?' I'm thinking, 'Today is the day I get to meet Abigail!' Now I'm over-excited! I call, her tone is bleak, then she begins to cry. 'Abigail didn't make it.'
'I am so, so sorry. I gave you the wrong results, I read them wrong, you are actually not pregnant.' I remember thinking, 'Oh no, here's where the skeleton comes out of the closet.'
Do you know someone who could benefit from this story? Please SHARE to let them know a community of support is available.