"During our time of dating, Marc and I discussed wanting to start a family together. We wanted to have at least 1 child once we were married- we prayed and asked God to bless us with a baby boy. And God exceeded our expectations by blessing us with a true miracle. My first pregnancy was not a walk in the park. The first trimester was riddled with sickness as I developed Hyperemesis Gravidarum and spent many days in Urgent care for treatment. I was miserable yet grateful for my little blessing. My husband and I were newlyweds and this was not how we imagined the beginning of our marriage, nor our first pregnancy to be. It was tough but Marc was so attentive and helpful during that season which made it bearable. As my pregnancy progressed, I started feeling better and more excited about what was to come.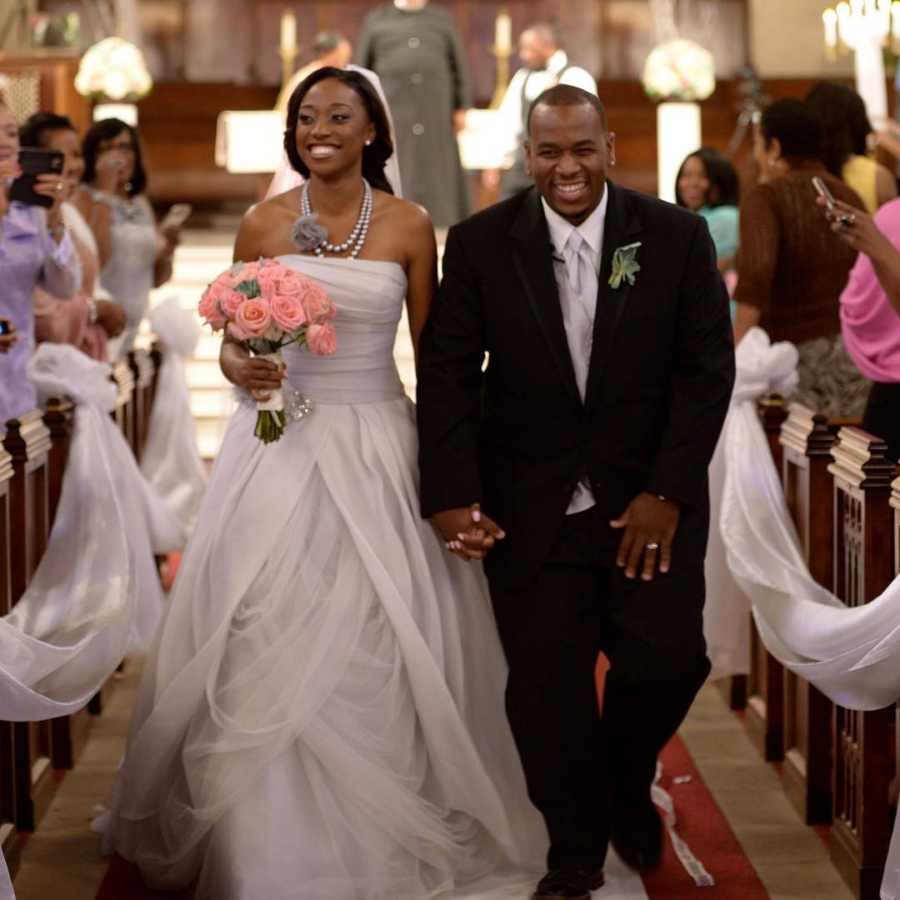 And then everything changed. At 21 weeks pregnant, I began having complications. My cervix began shortening and dilating due to a UTI and I was put on bed rest along with medication to stop preterm labor. To say I was scared would be putting it lightly. It seemed as though life went from 0 to 60 before we could even catch our breath. Our goal was to make it to at least 24 weeks – however, by 22 weeks I was 2.8cm dilated and back in the hospital to not only try to stop pre-term labor again but also to make sure our son would have the protection he needed if he did come early. My OB sat at the edge of my hospital bed and looked both Marc and myself in the eye and gave us a choice. He said, 'You guys are young and can always try again so I would suggest comfort care, or we can go to extraordinary measures to give him a chance.' No parent should have to make those types of decisions, but there we were being asked to choose between life or death. In my heart I knew our son was a gift from God and he deserved a chance. So with tears in my eyes I told my OB, 'Save my son. I don't care what happens to me, just save him.' He had a 20% chance of survival if born before 24 weeks and the prognosis for his future was bleak.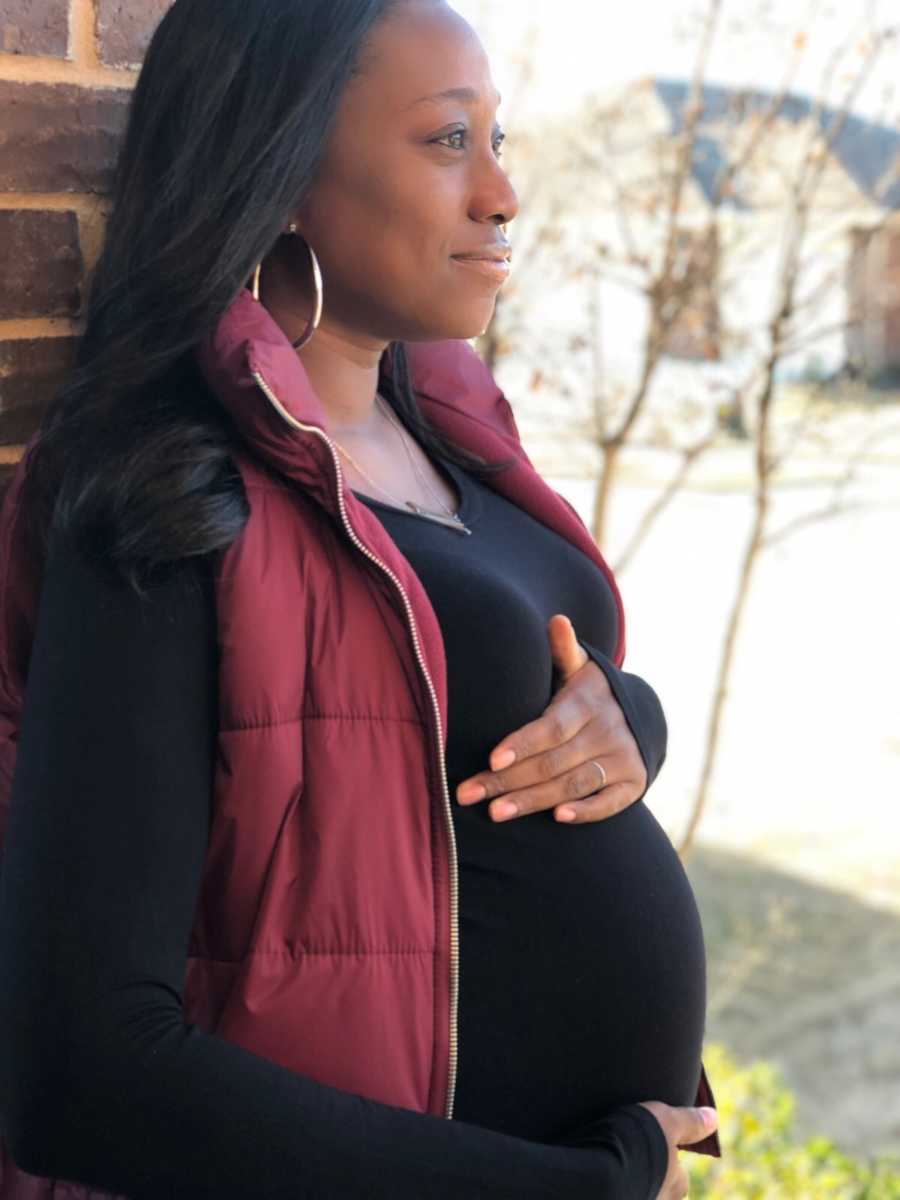 The preventative measures worked for a short period of time, but I ended up giving birth at 22 weeks 6 days via an emergency c-section. My son was born weighing 1lb 2.9oz and was resuscitated 3 times before being intubated. This was far beyond anything we could have ever imagined happening. Due to being practically thrown into this situation, our faith individually and as a couple was tested. Yet we found the strength to hold on to God and each other. We knew that if we could make it through the NICU journey, then we could make it through anything!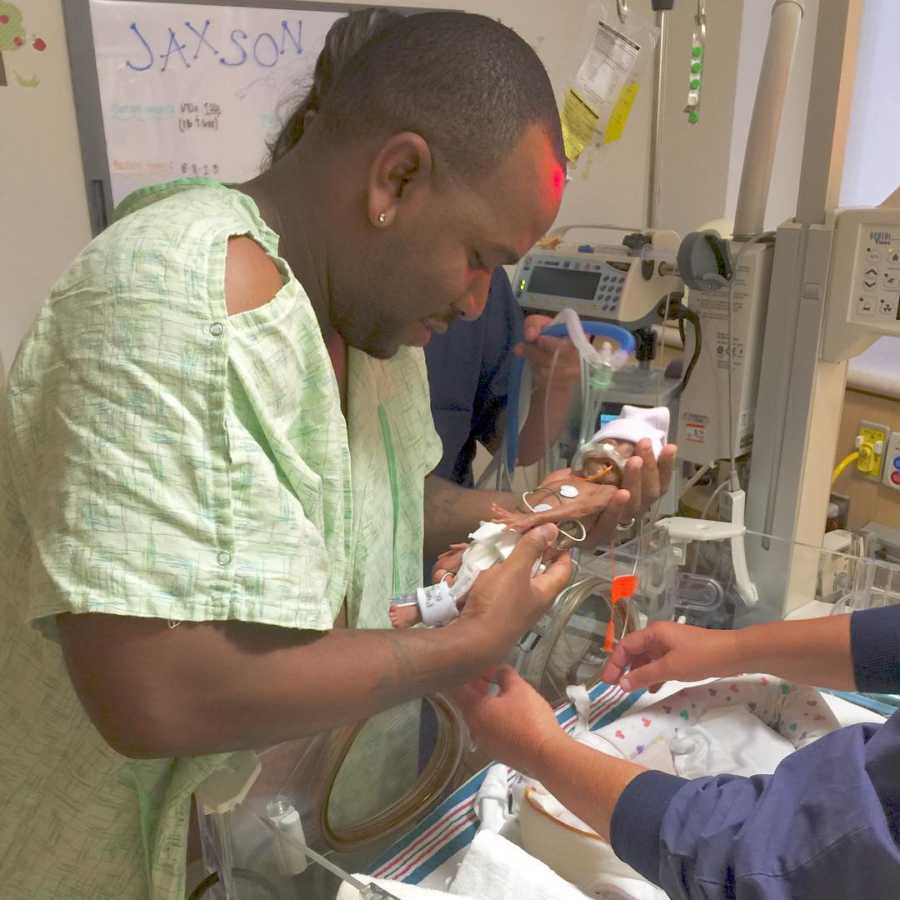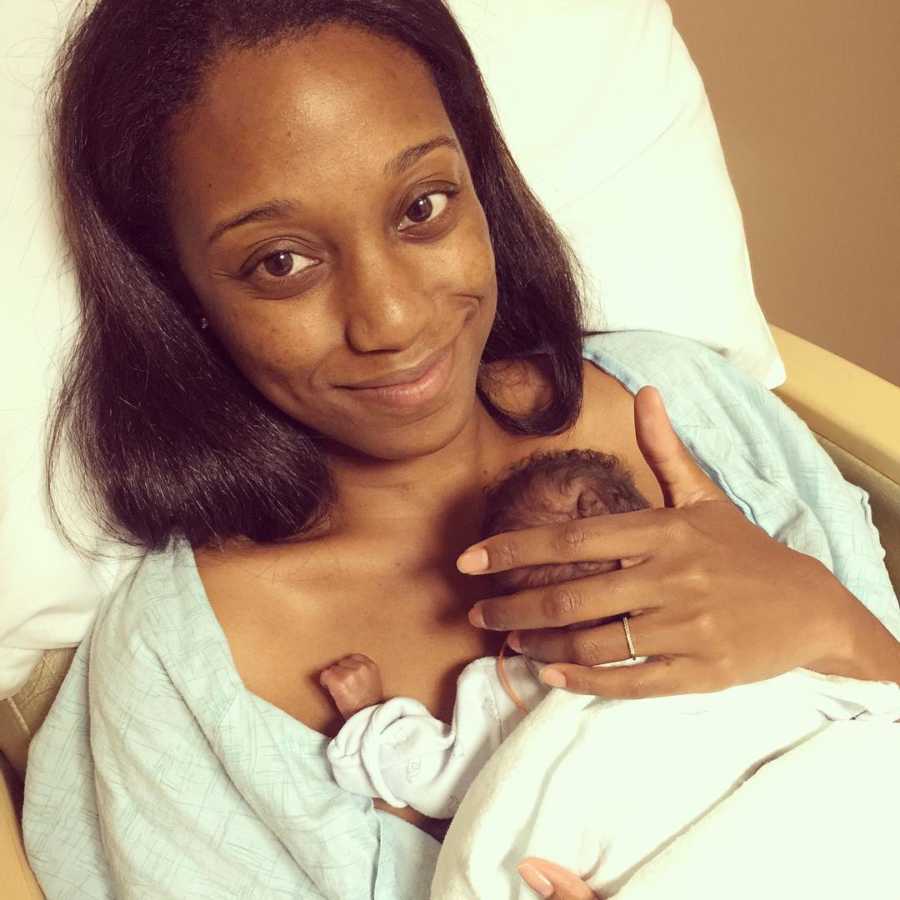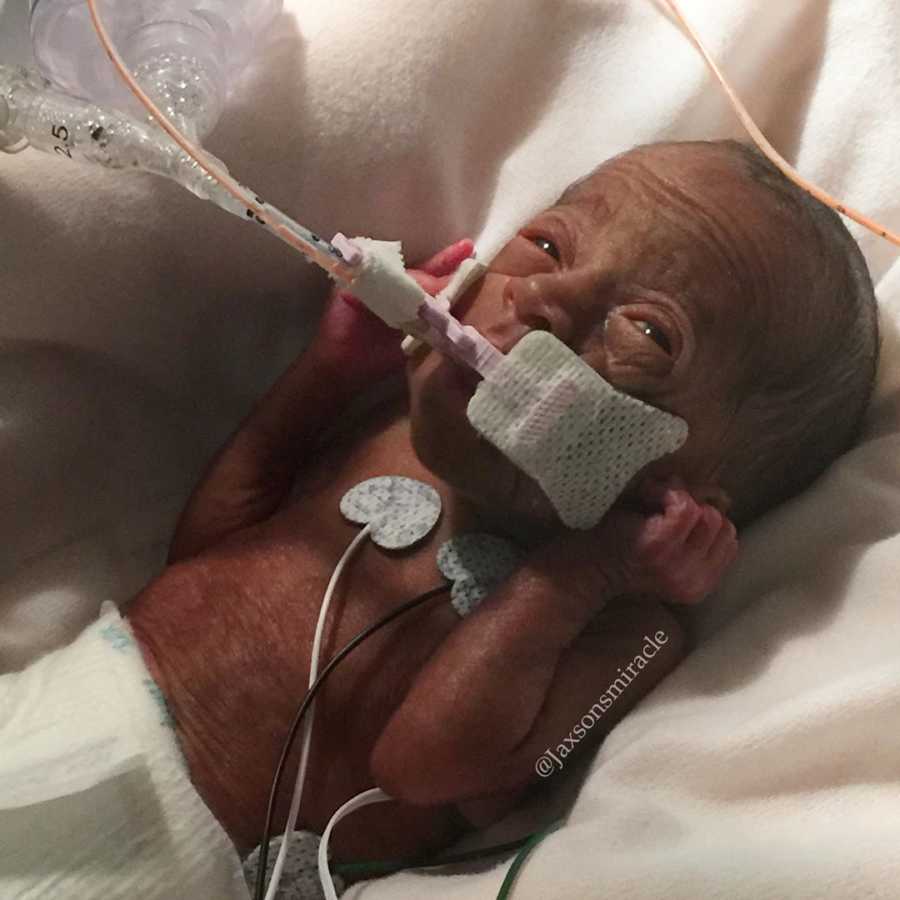 While our son was in the NICU for 4 months, thoughts of the future were in the back of my mind. We were young but there was so much fear in the thought of getting pregnant again and potentially facing another preterm birth and NICU stay. So I started oral birth control. I didn't REALLY want to because of the way it made me feel, but I knew it was best until we were ready to make a more permanent decision. During our courtship, Marc told me without hesitation that once we were done having children, he would get a vasectomy. I thought, 'Yeah sounds good, but we will see if he is really down for the cause when that time comes.' He was fascinated with the medical side of the procedure and we would talk about it often.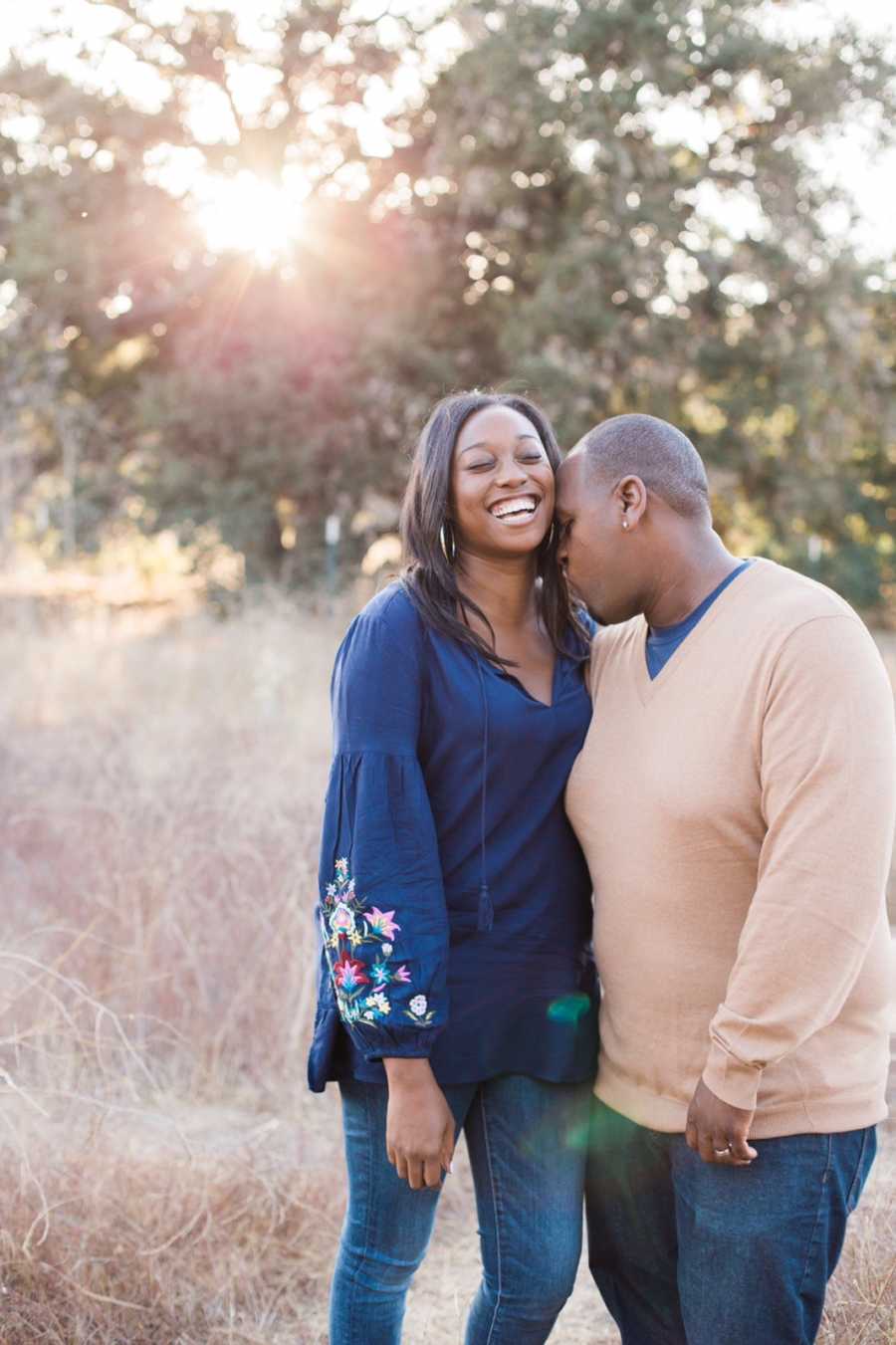 Around the time our son turned 2, we started discussing having another baby. Our little miracle Jaxson was healthy and doing well, I was healed from the emotional trauma surrounding my 1st pregnancy/birth and felt a deep desire to have another baby. I prayed and consulted with a new OBGYN and remained on birth control until our son was a little over 2. About 4 months after getting off of birth control we conceived. We were excited and ready to begin the journey to a full-term pregnancy followed by a vasectomy. At almost 6 weeks, I suffered a miscarriage. It was so unexpected and heartbreaking. I felt like my dream of having 1 more baby was fleeting. I took the time to heal from that experience and once again my husband and I held onto each other tighter than ever. We considered not trying again. God had already given us our miracle, so we thought maybe it wasn't meant to be. However, we regrouped and a few months later we were pregnant again. From the time I got a positive pregnancy I was sick just like I was with our Jaxson. It became clear to us that this would be IT for having babies, but we wanted to wait and make sure we had a healthy and full-term baby BEFORE proceeding with a vasectomy.
Once you have a premature baby you are deemed high risk for going into preterm labor. So I met with my new OB and we came up with a preventative plan to get me to full term. I took oral progesterone for the first 6 weeks, lots of blood work and biweekly sonograms to check my cervix. Also, from 16-36 weeks I had to get Makena shots which is a form of progesterone and given to women who are at risk for premature labor. Enduring the weekly shots was no fun as I had to get them in the back of my arm and the top of my buttocks. But I knew it would be worth it and it was the best chance at making it to term. I cherished the good and not so good of my pregnancy because we had decided that this would be the last time I would be pregnant. And I reminded my husband every week that this was it, no more babies and said, 'You're still getting snipped, right?!' He obliged!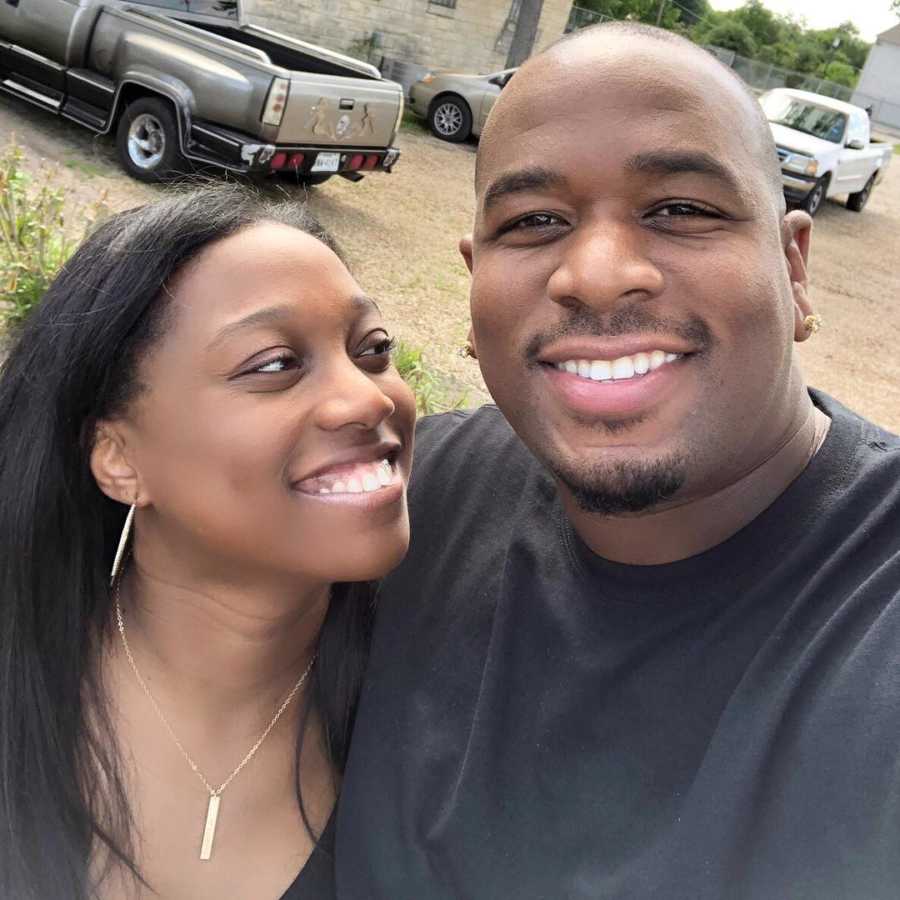 Towards the end of my pregnancy I began researching reputable Urologists in our area. We were sure that our family would soon be complete as all was going well and I was close to the finish line. I was excited for the next chapter in our journey and looking forward to the freedom that would come with our intimacy. Getting a vasectomy meant not having to worry about birth control and the possibility of getting pregnant again. He felt that I had gone through the physical sacrifice to carry and birth our children and now it would be his turn. My OB knew of our plan but kept asking, 'are you sure? You don't want any more children?' And I would joyfully respond, 'YES we are 100% sure!'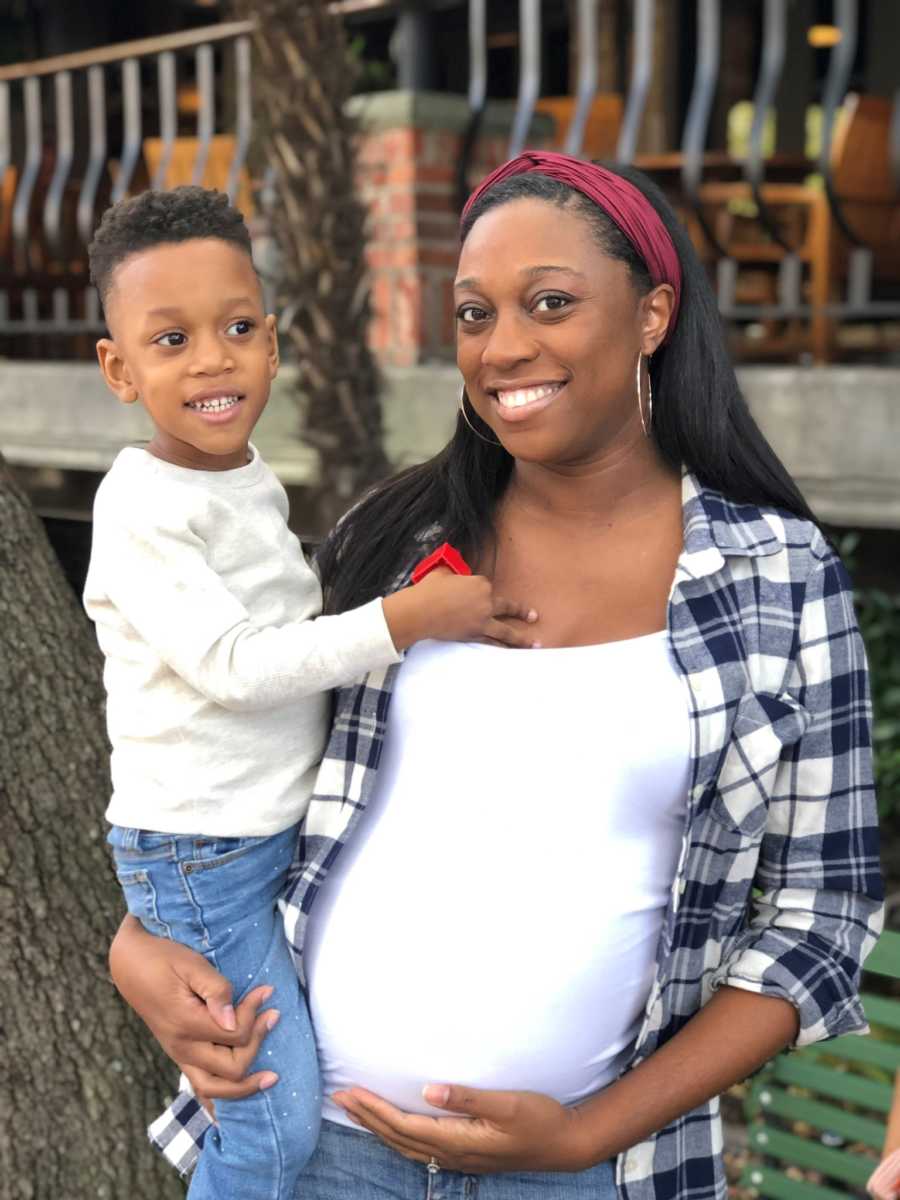 With our baby girl Kamryn arriving safely, healthy and full term, we knew it was time to get the show on the road with the vasectomy. I was 2 weeks postpartum when Marc went in for his consultation. I remember him being a little nervous but ready. He was on Paternity leave so we scheduled the procedure to take place just a few days later. We prepared for snip snip day by getting him a bag of frozen peas and tight underwear. I was recovering from my c-section still, but I was on the mend enough to help him through the process.
On the day of the procedure, we arrived and the doctor had an emergency and had to reschedule for 5 days later! There was so much anticipation for that day and I could sense Marc was a bit disappointed that he would have to wait. Nevertheless, he didn't change in mind within those 5 days. He went through with the procedure and everything was great. We documented the big day as well as his recovery on social media and the response was amazing. Talking openly about the subject in public is a little taboo and most men wouldn't feel comfortable doing so; but not Marc! He's been happy to share in hopes that it gives other men courage as well.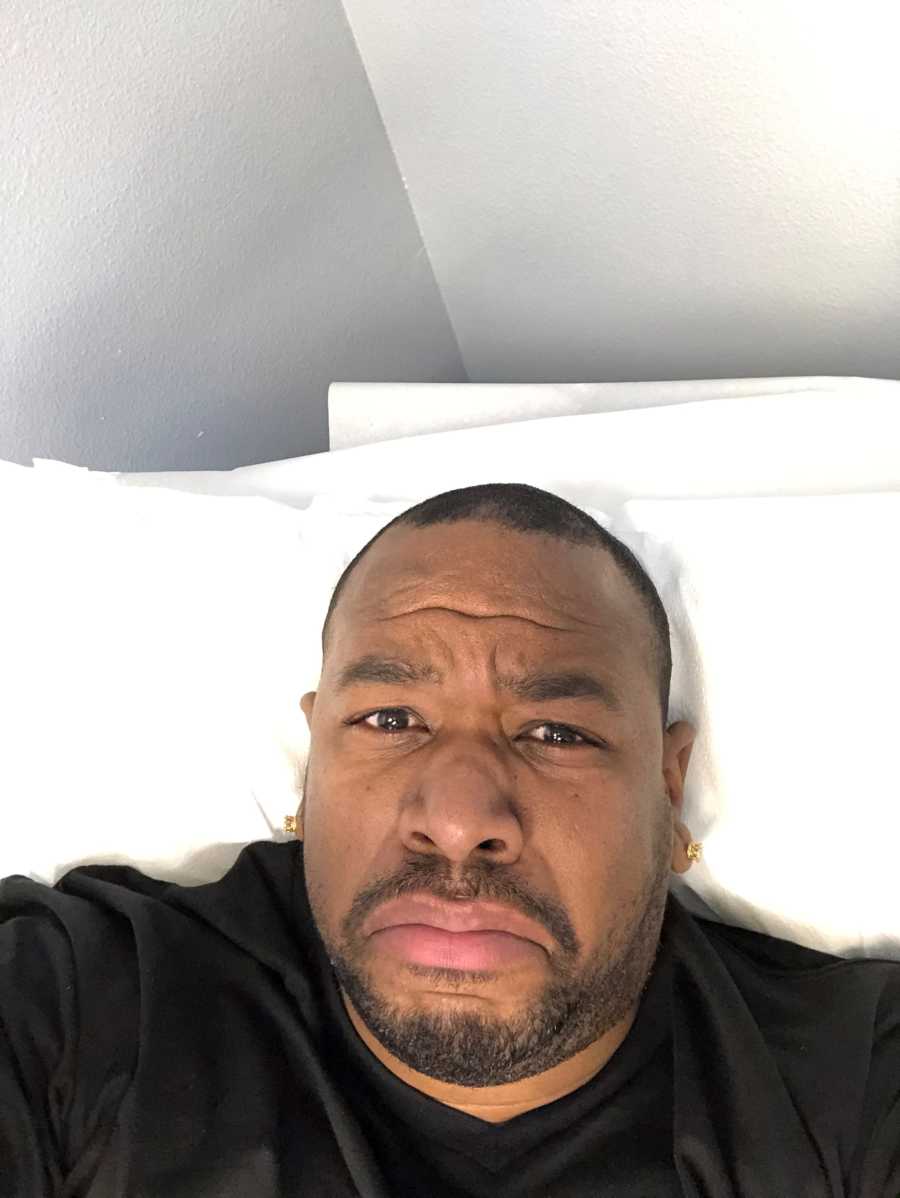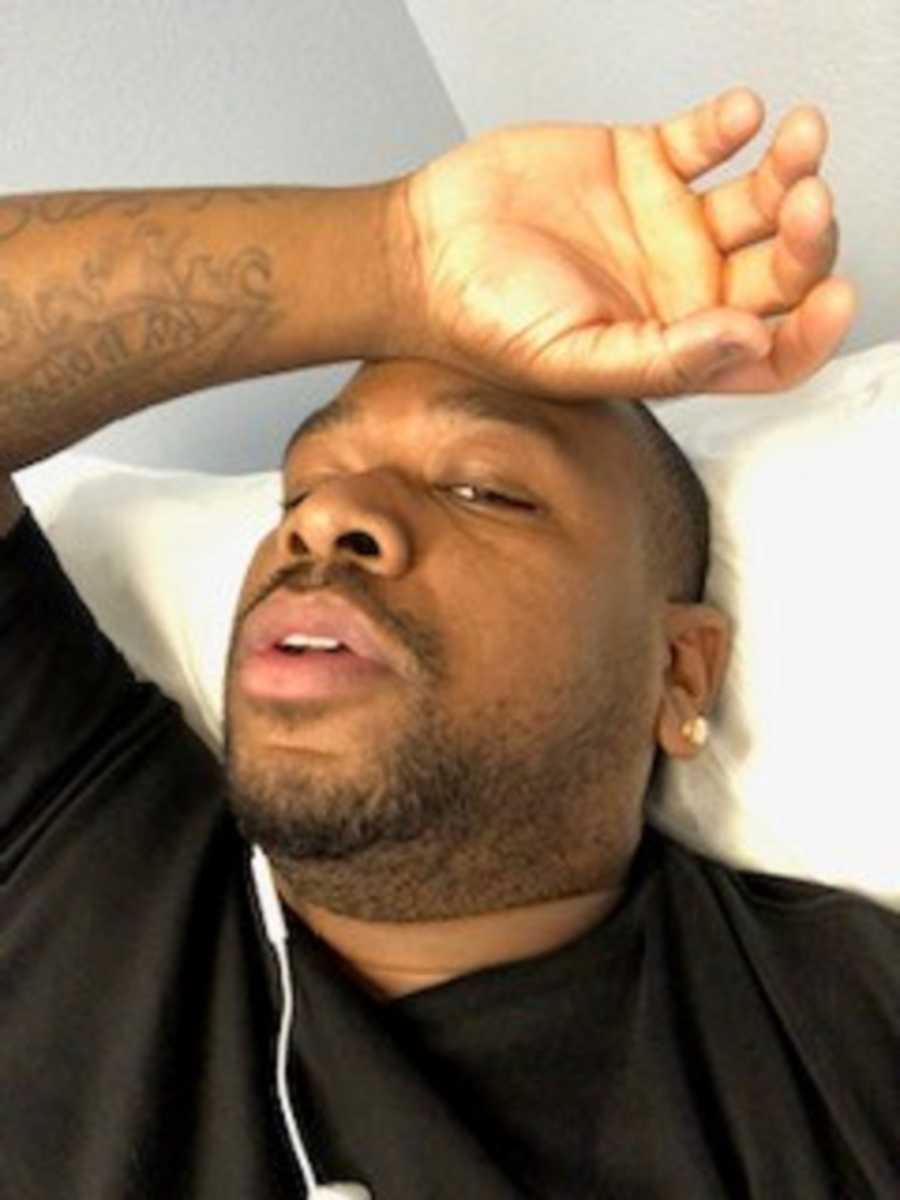 I am proud of my husband for honoring his word and going through something uncomfortable for our long-term benefit. As he has said before, it's really not THAT bad and the responsibility of birth control shouldn't just be on the woman. Decisions on family completion should be a mutual agreement and neither should feel forced into doing something. We encourage other couples to discuss this option. Some have even asked for advice on how to go about getting their husbands on board. I always say, 'Remind him of what you went through with pregnancy and giving birth!' It was the best decision for us and we have no regrets about it. Our entire journey has been filled with love, faith, courage and miracles big and small. I hope that through what we've conquered, others will be inspired to do hard things and even believe in miracles, because they do exist!"
From podcasts to video shows, parenting resources to happy tears – join the Love What Matters community and subscribe on YouTube.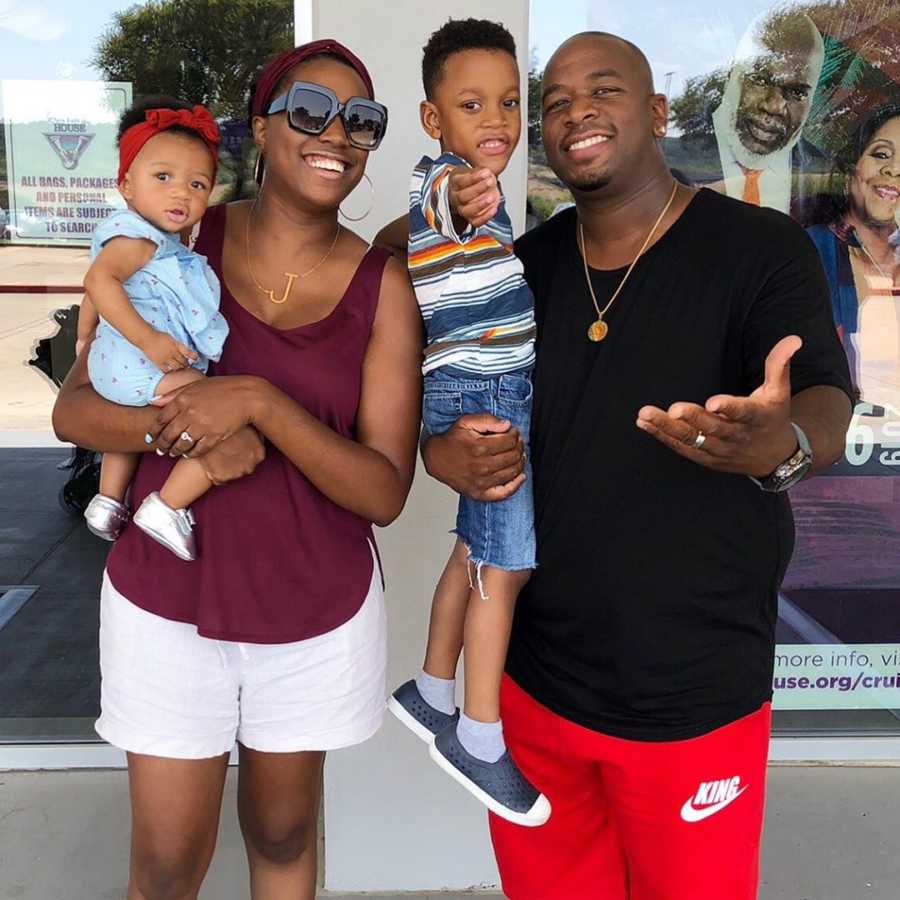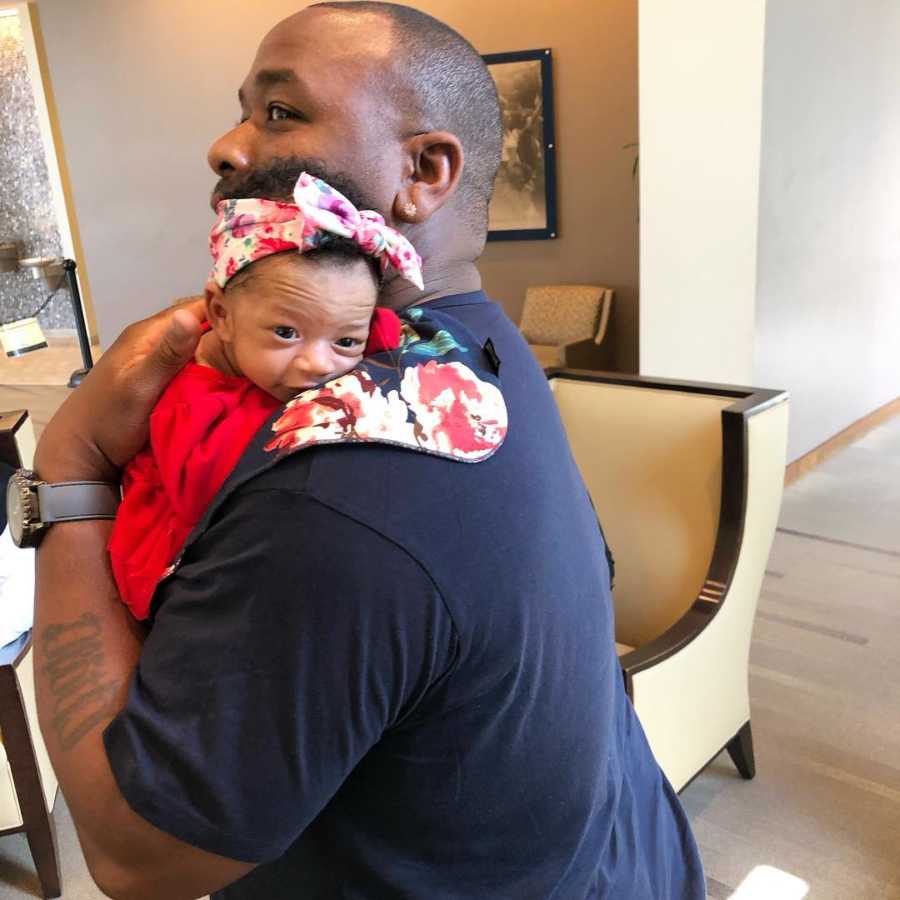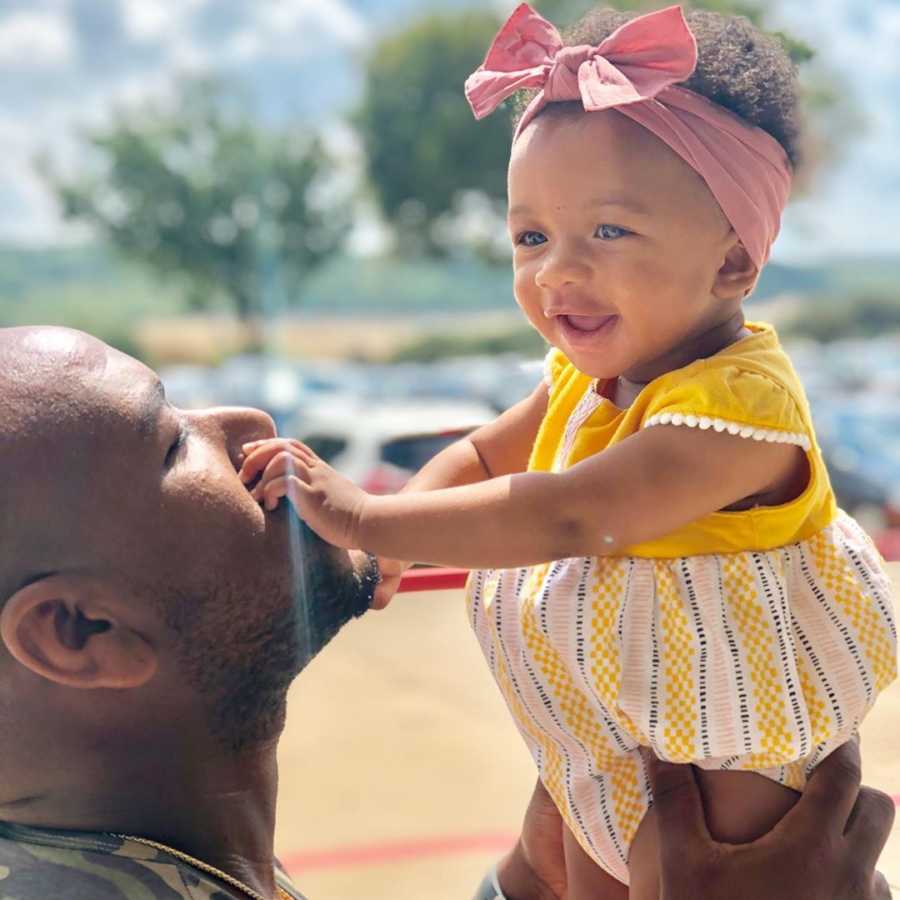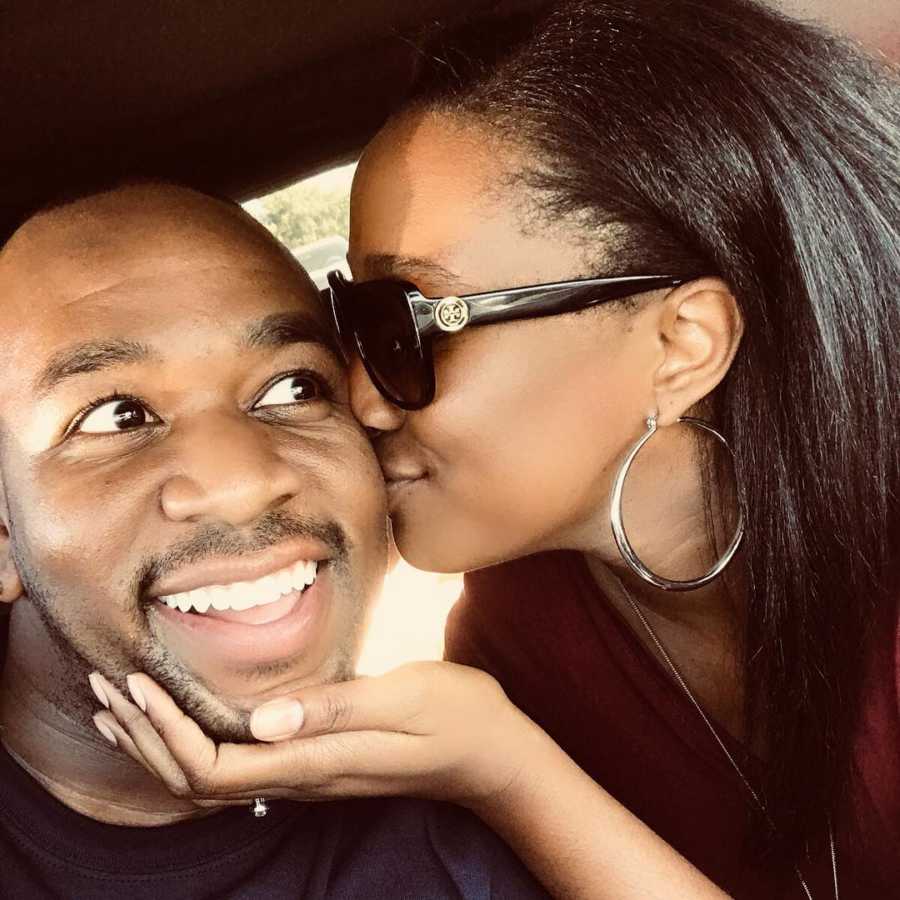 This story was submitted to Love What Matters by Ima Carnelus of Dallas, Texas. You can follow her journey on Instagram. Do you have a similar experience? We'd like to hear your important journey. Submit your own story here. Be sure to subscribe to our free email newsletter for our best stories, and YouTube for our best videos.
Read more inspiring stories like this:
'Here we go.' We started the process of reversing his vasectomy. My husband had no intention of having more children.': Couple shares adventure of trying-to-conceive after doctor says they have 'no answers'
'We found live sperm!' I gasped, looked at my husband. He had tears in his eyes. 'LIVE SPERM,' beautiful.': Couple hasn't gotten 'happy ending' after vasectomy reversal, but know their 'angels in heaven' will choose the 'perfect child' for them
Provide strength and encouragement for others. SHARE this story on Facebook and Instagram with your friends and family.