"My partner and I had been together 10 before our lives were drastically altered. Between the 2 of us, we had 7 biological children. She had 4 boys, and I had 2 boys and 1 girl. We had met years ago on a site called Blackplanet. At the time, she lived in D.C.,  and I lived in Florida. For a year, we maintained a long-distance relationship before she made the decision to move here with 2 of her 4 boys. Blending families, as always, can be a challenge, but we finally settled into family life. Our oldest boy, James, had left home at 16 due to not wanting to follow our house rules. After our 2 boys under him graduated high school, the household became quiet. No Friday night football game excitement. Fewer play fights in the living room. No more of the big boys' friends over-eating all our food, as they all now had jobs and college lives. It was an adjustment.
We'd always thought about having a child between us. Even going as far as to pick names and explore methods. As her kids began having kids, the thought became further and further as we were now grandmas, getting older and kind of enjoying being able to come and go freely. We started traveling and enjoying the newfound freedom.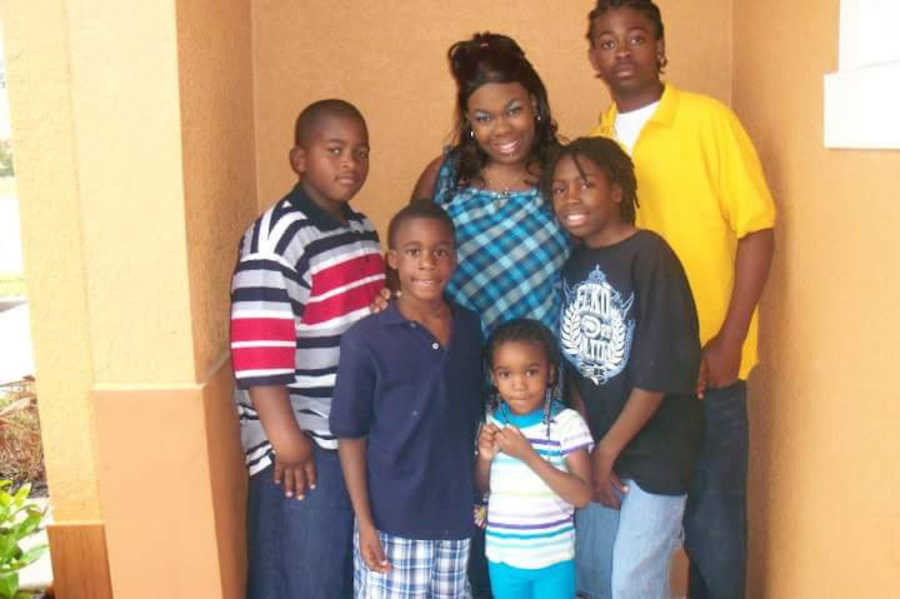 I began seeing a therapist for depression and PTSD. Eventually, I persuaded Shon to do so as well, as she had some issues she could stand to talk through. On Thursday, December 8, 2016, Shon had just come from a session. We went to Checkers and returned home laughing about the therapist telling her to set boundaries with me, as she was overly spoiling me. We recapped her session as we finished our dinner and settled in for the night. Around 10:15 p.m., the house phone rang. I was asleep, so I was awakened by the ringer. Neither of us thought to answer as we NEVER used this phone, and no one of importance had the number. I'd drifted back off when it rang again and then a third time. I could vaguely hear her speaking when I sensed a tone of panic in her voice. I asked, 'Babe, what's going on? Is it Mama? Is it Josh?' She came out of the bathroom and said, 'James has been shot.' I jumped out of bed, put on clothes, and we headed for the hospital.
As we drove in silence, I began getting Facebook messages asking if he was OK. I ignored the messages while thinking it was something superficial. He had been at the wrong place at the wrong time, and a bullet perhaps had grazed his leg or arm. All I could think about was how I was going to scold him for whatever had happened. By now, a news story had broken, and I read that the victim had succumbed to his injuries. Again, I didn't believe it, nor did I tell his mother what I just read. As we approached the turn into the hospital, our son's girlfriend's father pulled up alongside us. He said, 'It was her ex-boyfriend. He shot him. He was so jealous of him.' At that point, I realized our child, who was known for his infectious smile and joking banter, had been purposely targeted, and I lost it. I became hysterical and lost control of the car. Shon jumped in the driver's seat and drove us the rest of the way.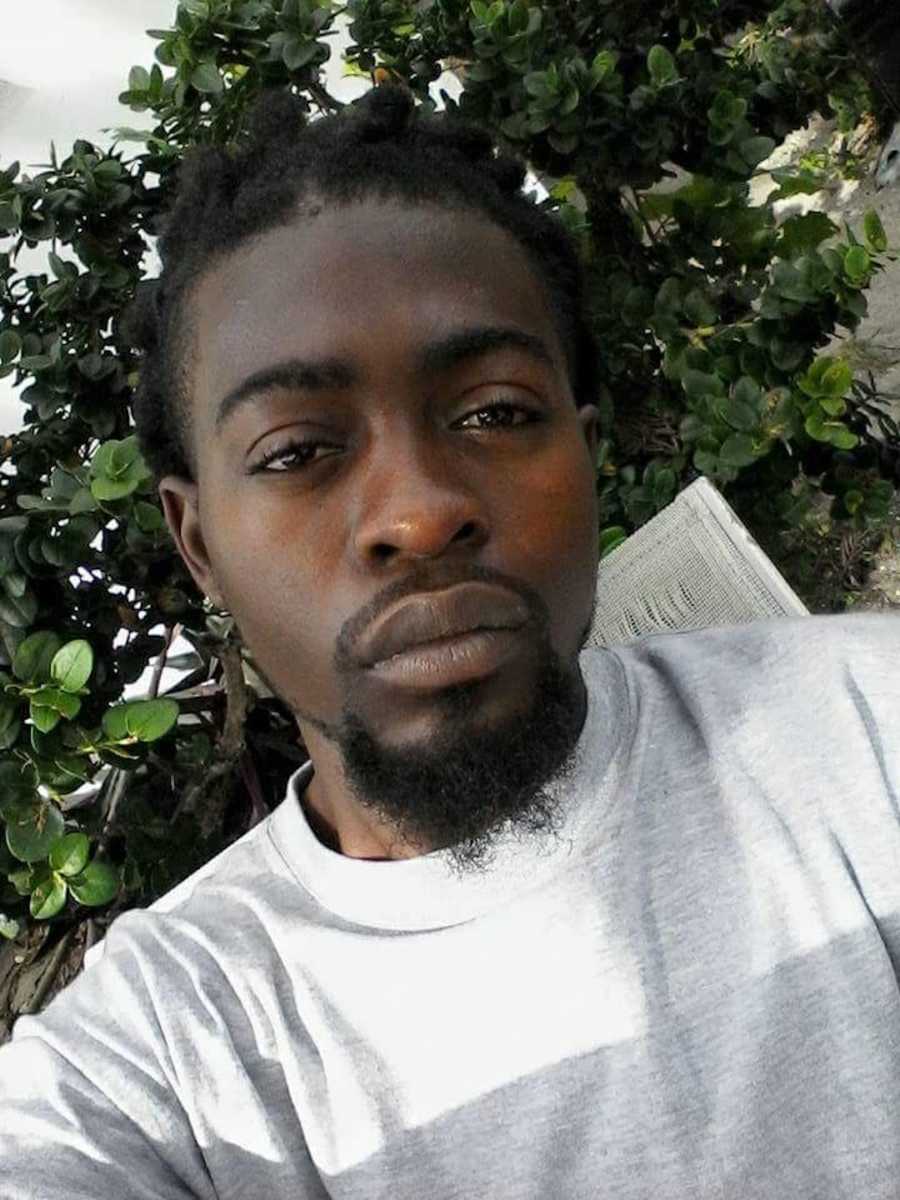 As we entered the emergency room, we were greeted by friends of his and the family of his girlfriend. We paced the emergency room for what seemed like an eternity, begging staff just to let us see him and tell him we were there. I still had faith God would not do this to us, to James's 2-year-old daughter, to the people who cherished this 22-year-old soul who had so much more life to live. Then I saw her. A nurse behind a side door standing there with her arms folded. I knew she was there waiting to see our reactions when they told us the news we dreaded to hear. My heart tightened at the thought.
As I stared her down, I was jolted by the emergency doors opening. A woman cop emerged. She said, 'Who is the mother?' I gave her my Shon's name and pulled her closer. She asked for a phone number. I gave that as well. Her next words would paralyze us where we stood. All I comprehended was the word 'unfortunately' before I began hyperventilating and then fainted. I awoke in a hospital bed, jumped up, and ran to look for Shon. I ran into our son Josh, who had Ubered from school in Miami after making the initial call to us when he learned of his brother's shooting by people on-site at the time.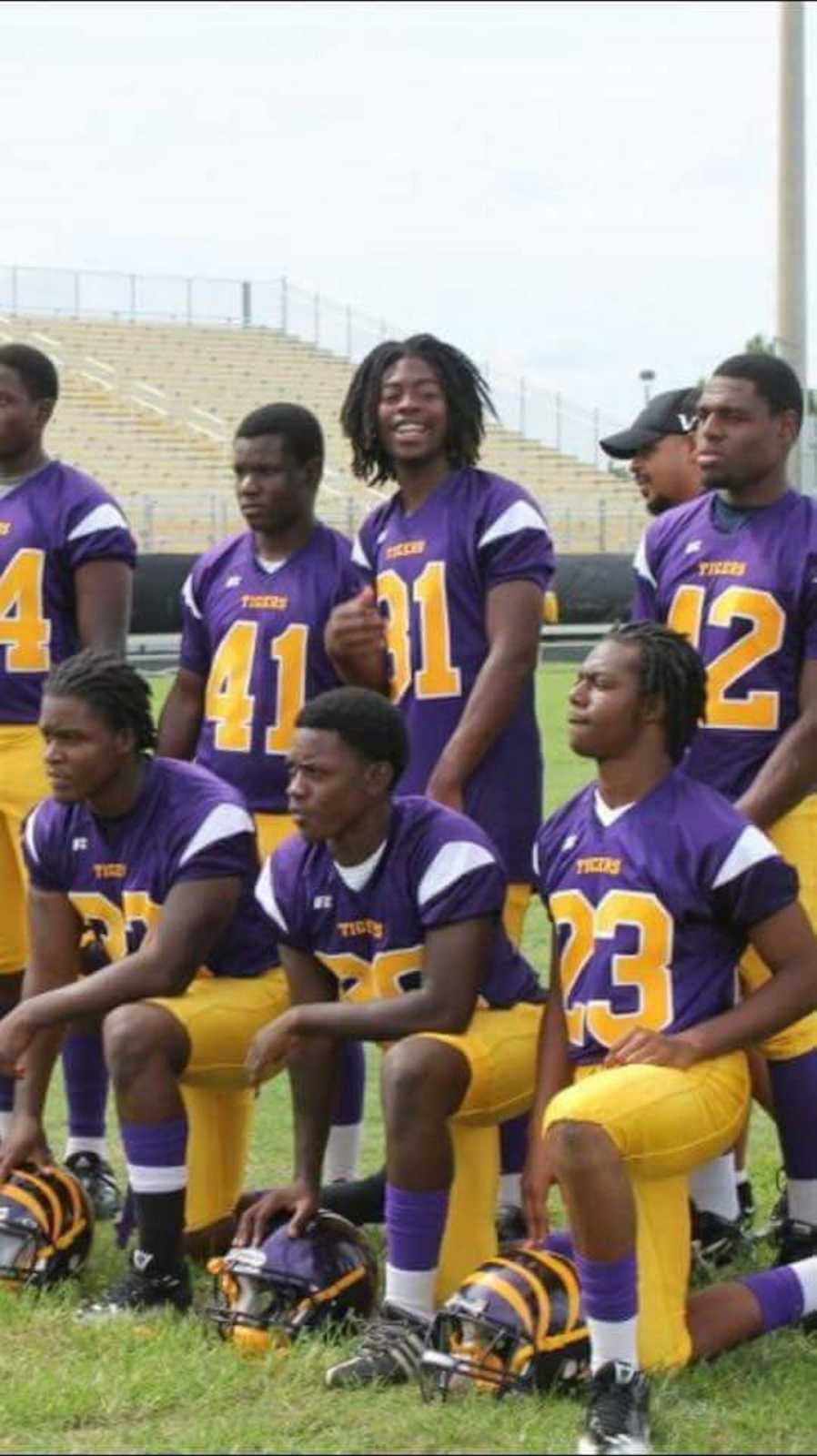 The next few days would be melancholic as more of the story of our son's untimely death unfolded. James was gunned down by his current girlfriend's ex-boyfriend and the father of the baby she was carrying. Unbeknownst to him, the guy had been texting the girl and threatening James's life. Saying he would kill him wherever or whenever he saw him. He wished death on his own unborn child and was furious she was dating someone else. The same baby James had asked only weeks before his death if we would accept and love, as he was going to take on the role of her father. Over the next few days, Shon barely spoke. She stopped eating, and she just slept and stared into space. There was no time for me to grieve. She had taken care of me and supported me through my depression, and now, I had to step up and do the same.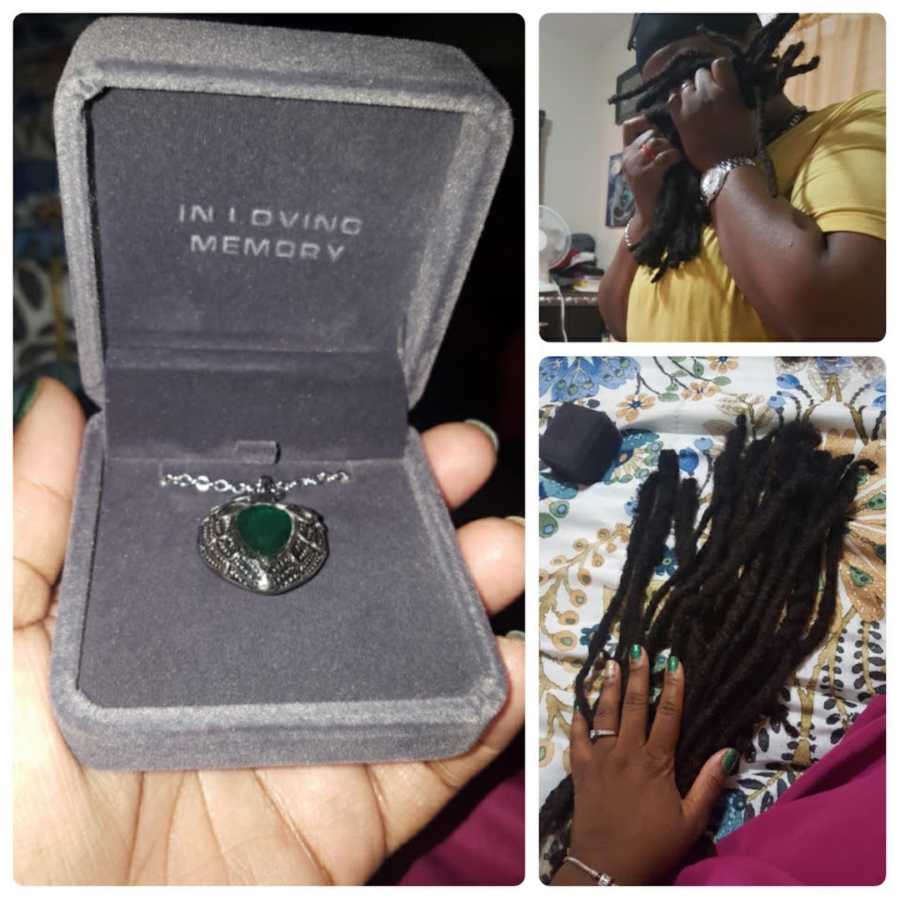 The house was quiet, but there were sounds of constant crying coming from the other 3 rooms. I had to take care of this. At the moment, I didn't know what this was. What do I do? I sat on the side of the bed staring at the wall. As the tears welled my eyes, I dialed the medical examiner's office where I was told he would be taken for an autopsy. 'Hello, my name is Michelle. You have my son there, and I just want to know if we can come see him.' The person on the other end informed me I would need to call a funeral home and have them pick the body up. 'The body?' I retorted. Anger consumed me: I screamed at the person, 'He is not a body!' and hung up. After I calmed down, I called a local funeral home owner with whom I was friends. He informed me Shon would have to sign a release form. I said, 'There's no way she can do that right now.' He offered to come to the house and bring the form. He said, 'Once I pick him up and clean him, I will let you guys come over and spend time with him.'
I remember Shon and I used to talk about when we died, how we wanted to be memorialized. I'd say I just want to look sleepy as it leaves viewers with a serene memory. She would always say, 'I just want to look dead, cause I'll be dead.' I'd say, 'Babe, you're just saying that. Dead or not, I'm gonna be kissing all over you. She would say, 'That's gross Chelle. I would NEVER touch a dead body.' I said, 'Yea, you say that now, but if it was your child, you'd think differently.' She would say, 'Nope, not touching them either.'
The next day, my pastor offered to drive us to the funeral home to view our son's body. The walk down the hallway was…tense. We got to the door, and Shon stopped. I peeped in to see our boy draped in a red velvet covering, lying on a gurney. She walked over to him and cupped his face with both her hands. She put her forehead on his and sobbed. She touched his chest. Stroked his hair. I went to kiss him. He was not cold but not warm. He was still soft. He was so beautiful. After spending those moments with him, we went to the office and began making preparations for his memorial. We had agreed on a 2-hour service with viewing and then cremation.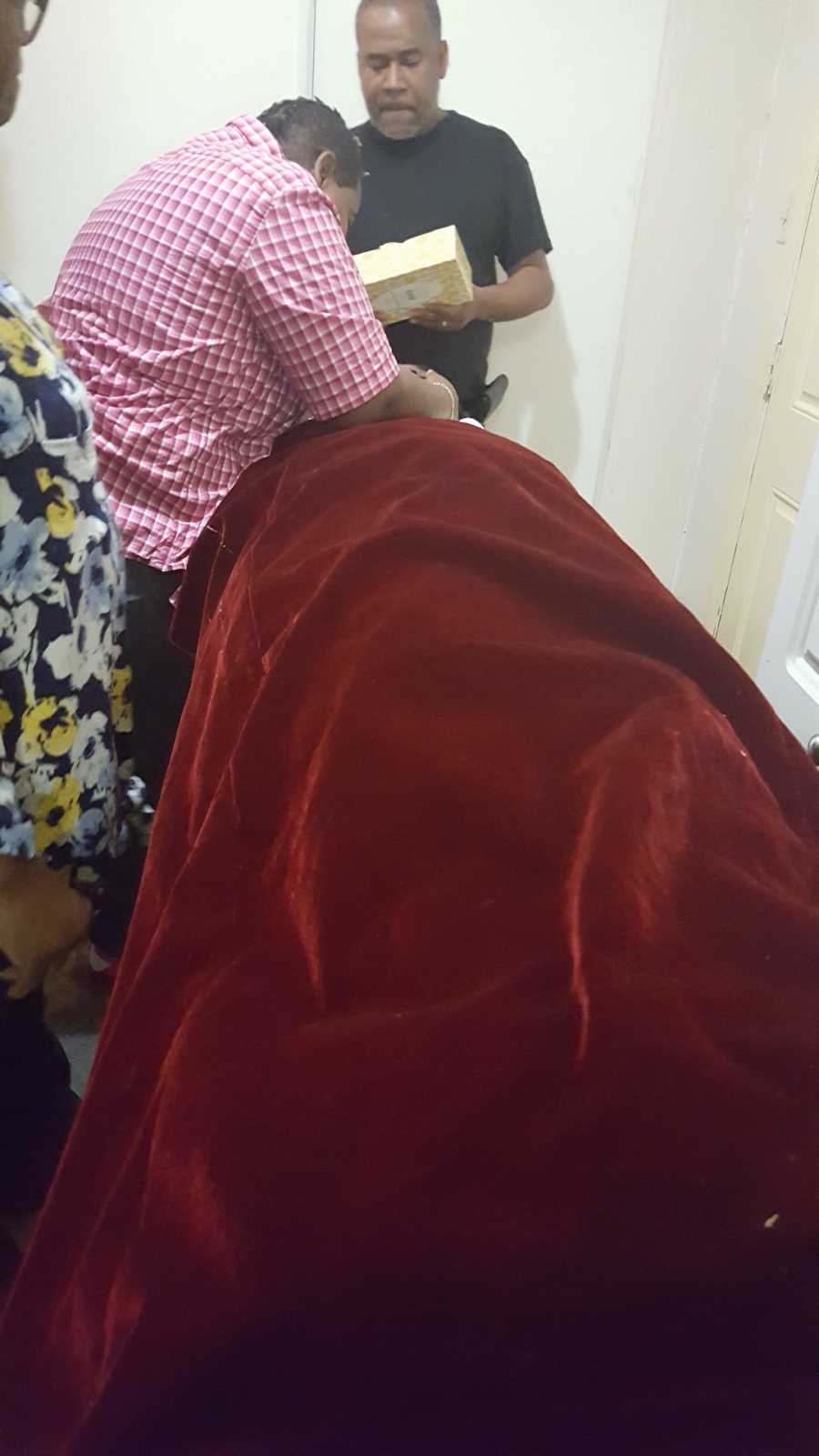 As you can imagine, there was nothing for us to be jolly about during what was supposed to be 'the most wonderful time of the year.' We raised more than the amount for his funeral through GoFundMe, thanks to our jobs, friends, and family. As we dreaded the holiday season, we came up with an idea to honor his memory. We scouted out families on Facebook through our Second Mom Facebook organization page who were requesting additional help for the holidays, as well as children of murdered parents. With the $1,000, we helped about 8 families fulfill their kids' Christmas wishes. We wrapped and delivered each family's gifts in the days leading up to Christmas.
In particular, we became friendly with one family. She was a single mom with a young child at home, and his only wish was a remote-controlled car. We went and found the biggest monster truck possible, wrapped it, and delivered it. We only asked them to send us a video of him opening it. On Christmas Day, we sent our younger kids away and lay silent on the couch. We began receiving videos and pictures coming from the families we assisted. It was the only thing we smiled at that day. New Year's Eve was even worse. I felt so guilty that we were entering a new year without him.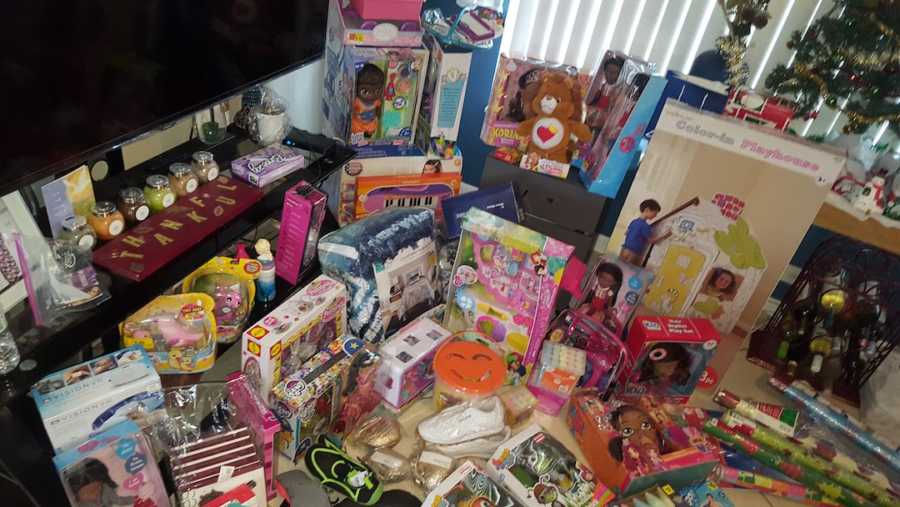 Court hearings would begin in the coming months of the new year. We were new to all of this. It was our first time laying eyes on a person we had never seen before, but one who had ruined everything we knew. We had taken on the role of Nana for our son's murderer's child. Everyone called us stupid as well as crazy for doing so. To us, the child was innocent and loved by our son, and therefore nothing else mattered. We had only carried out his wishes and done what we felt was right. We baked cookies for James's girlfriend when she was craving, made a belly mold, accompanied her to doctor's appointments, helped plan her baby shower, went to the park with her, and did other outings. We were present during her labor. During labor, she requested us to bring his urn, as she wanted him near. After hours of waiting for the baby's birth, her family members became disturbed by the presence of the urn and asked us to put it in the cabinet. Instead, we took the urn downstairs and eventually left, as we were heartbroken by their remarks.
Inevitably, Shon would lose her job due to the grief of losing her third son. Our relationship also began deteriorating. She took her grief out on me since I was the closest one to her. She took on gardening and other hobbies to keep busy. In June of 2017, after months of keeping in touch with the one family, that woman gained temporary custody of a boy and girl child who belonged to her neighbors. When she visited, she would bring the babies with her. Shon grew fond of the 6-month-old baby bubbly girl. She began babysitting as a way to keep occupied. I had not seen her smile in months until that baby came around. She would begin to pour every ounce of love and care into this child, abandoning our only daughter, who had been the sun in her sky, as well as me. As much as I enjoyed seeing her happy, I began loathing this child who I felt was stealing the little piece of Shon I was trying to hold on to.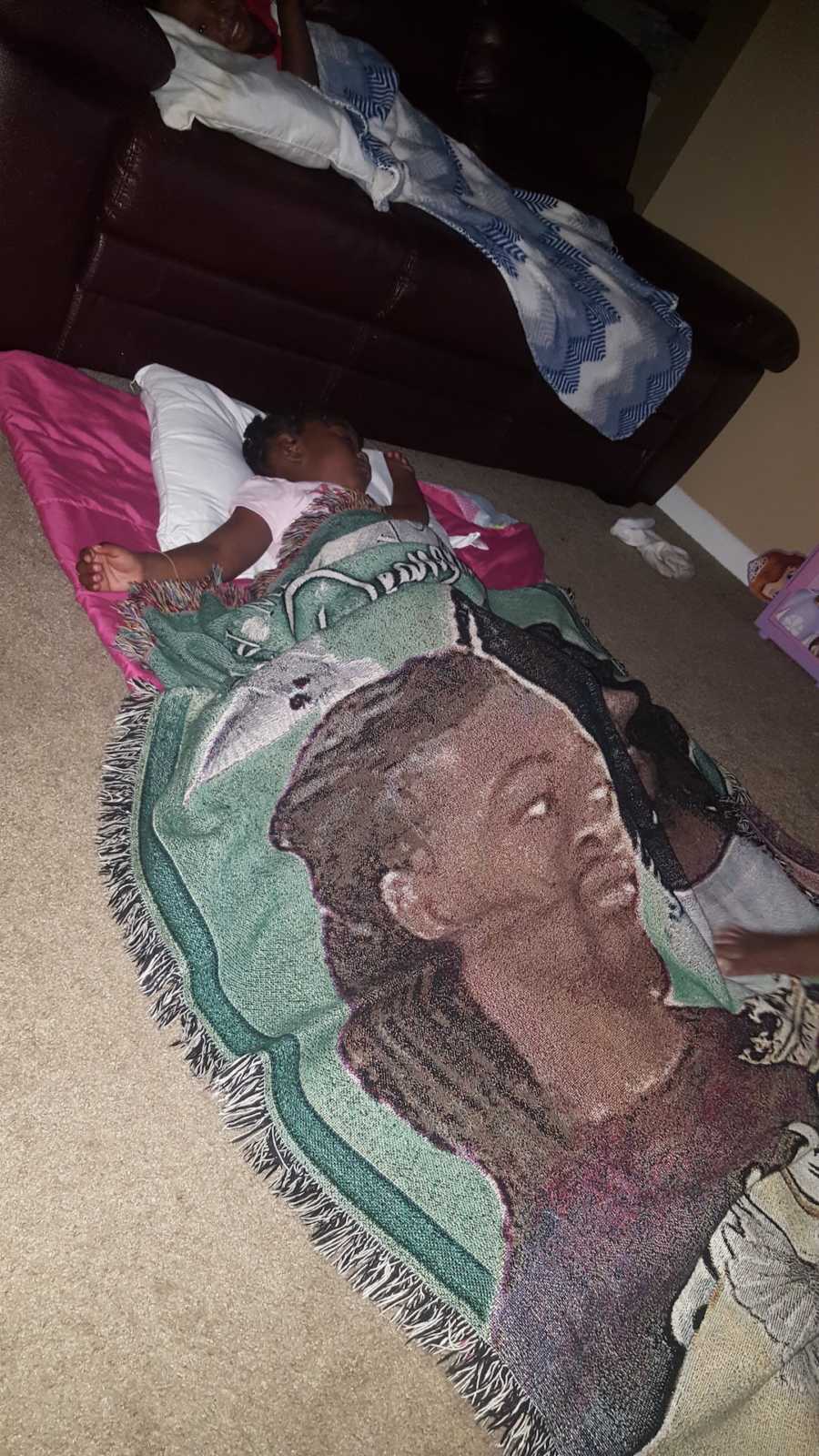 One day, we were going to pick the baby up, when her older brother cried to come as well. The woman would always ask us to take him, but it was too much for us at the moment. On this particular day, something nudged in my spirit. She always referred to him as retarded and alluded that he was slow. I saw a child who was just unloved and maybe neglected. I took him with us that day. He was a totally different boy than I had seen in her home.
After months of babysitting, Thanksgiving Day was approaching. We made plans with their foster mom to let the kids spend Thanksgiving with us. My 3, who still lived at home, were ecstatic to have the littles (whom they had grown fond of) around for the holidays. It was Wednesday, Thanksgiving Eve of 2017, around 10 p.m. when we got a knock at the door. The house was dark when Shon answered. It was the babies. Their foster mom's son scurried the kids to the doorstep, mumbled something to the effect of, 'Zach fell, but he's okay,' then left hurriedly with his mother who had remained in the car.
Once we turned on the light to welcome the kids in and get them settled, horror is about the only word to describe the sight before us. This sweet boy, who was only 4 weeks shy of his 2nd birthday, had been brutally pummeled about the face. His face was purple, lips busted and swollen with about a 3-inch gash across his cheek. I remember screaming and crying, 'What happened to you?' as we gathered him up and rushed him to the hospital.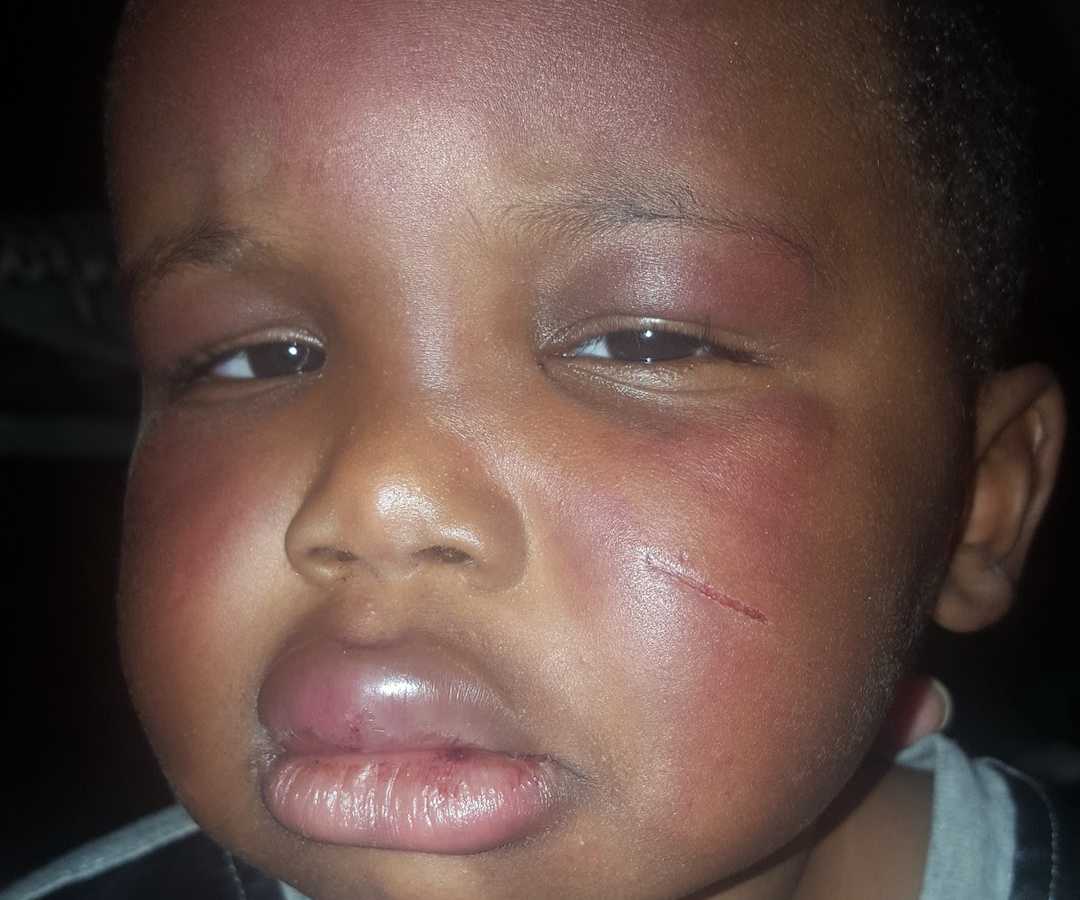 With only his name, approximate age, and no other identifying info, you can imagine the hospital staff's stares when we entered triage. We explained what had occurred, and in about 10 minutes, we were swarmed by police and DCF investigators. With police guarding our door, they made contact with the foster mother, who said he was not that way when she dropped him off. The lead detective looked at us and spoke back with whomever on the phone saying, 'There's no way these 2 women beat this child. He won't even allow anyone near him but them.' After hours of tests, cat scans, etc., we were met by the kid's guardian ad litem who had just visited the kids earlier that day. The DCF investigator asked if we would shelter the children until they could find another home for them. We agreed, but only for 2 weeks, as we had no room, finances, or a large enough car to accommodate 2 babies in diapers and car seats. We never did see their previous foster mother again. We had only known her for 11 months, but her purpose in our lives had been fulfilled.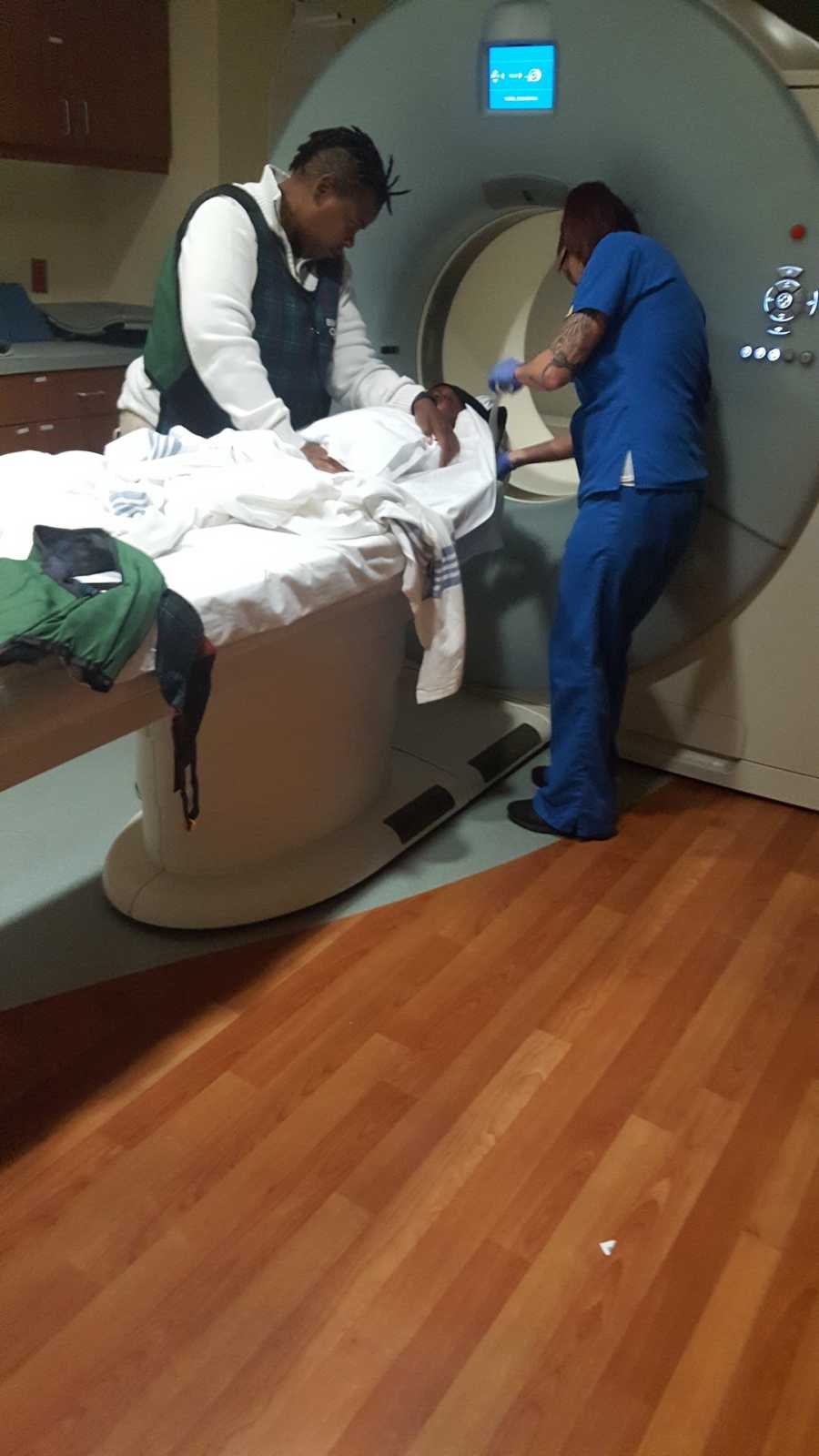 Two stressful weeks of continual care in a 1,150 sq. ft. home now housing 8 people, were exhausting. Getting help was hard once the kids were placed in our care. Daycare took forever, and therefore, we asked our caseworker to come pick the kids up as they were not providing as promised. Our caseworker picked the kids up every day for 2 weeks and dropped them back off until daycare had been established. It seemed as though the 2 weeks we informed them we would keep the kids had been forgotten. As time went on, we settled into a routine. Fast forward to August 2018, another full-sibling baby girl of 8 months had come back into the system after being fostered by 3 separate families. We were asked to house the baby girl until they could find another home for her. We didn't think twice, as this was the best place for her to be with her sister and brother, even if temporarily. We were adamant about the temporary part.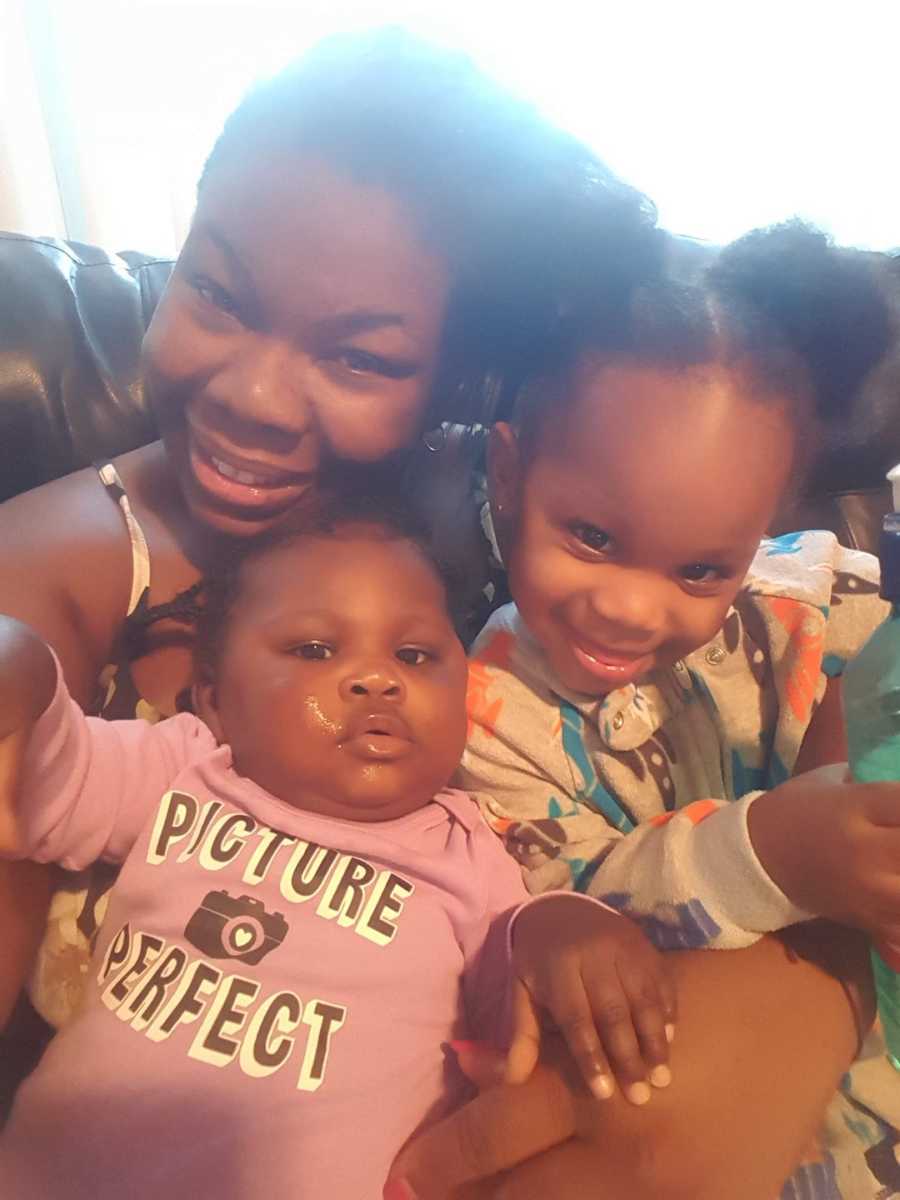 By now, my relationship with Shon had deteriorated. Unfortunately, most couples separate after losing children due to blaming, cheating, and just overwhelming grief. I didn't want to be in that statistic, but after 12 years, (10 of those years almost perfect), we finally parted ways physically. We agreed she would take the 2 girls and I would keep the boy. It was fine with me because I didn't have much patience or energy to deal with it all on my own, especially while battling depression, grief, our son's murder trial, and the ending of my relationship.
Inevitably, my now-ex began exhibiting reckless behavior. She didn't allow me to see the girls. I would see them at school, and they would cry to come with me. It was an emotional journey and, coupled with the depression and suicidal thoughts I was experiencing, a recipe for mental disaster. Shon was caught by a DCF caseworker twice without the girls in car seats and soon after, was removed from being a joint guardian of the trio due to her lack of safety precautions.
Sometime later the courts learned that the kids were not all in the home approved for their sheltering. Much to my dismay, the kids were ordered back under my roof. I was now the sole custodian of a 1, 2, and 3-year-old as well as my biological children of 13, 16, and 18. There were dressers in the living room, playpens, cribs, and toys everywhere. Thankfully, I had amazing friends and family who supported me through. There were numerous times I cried at night asking God, 'Why me?' until he answered back, 'Why not you?' As time passed, I had less time to be depressed and more responsibilities to attend to.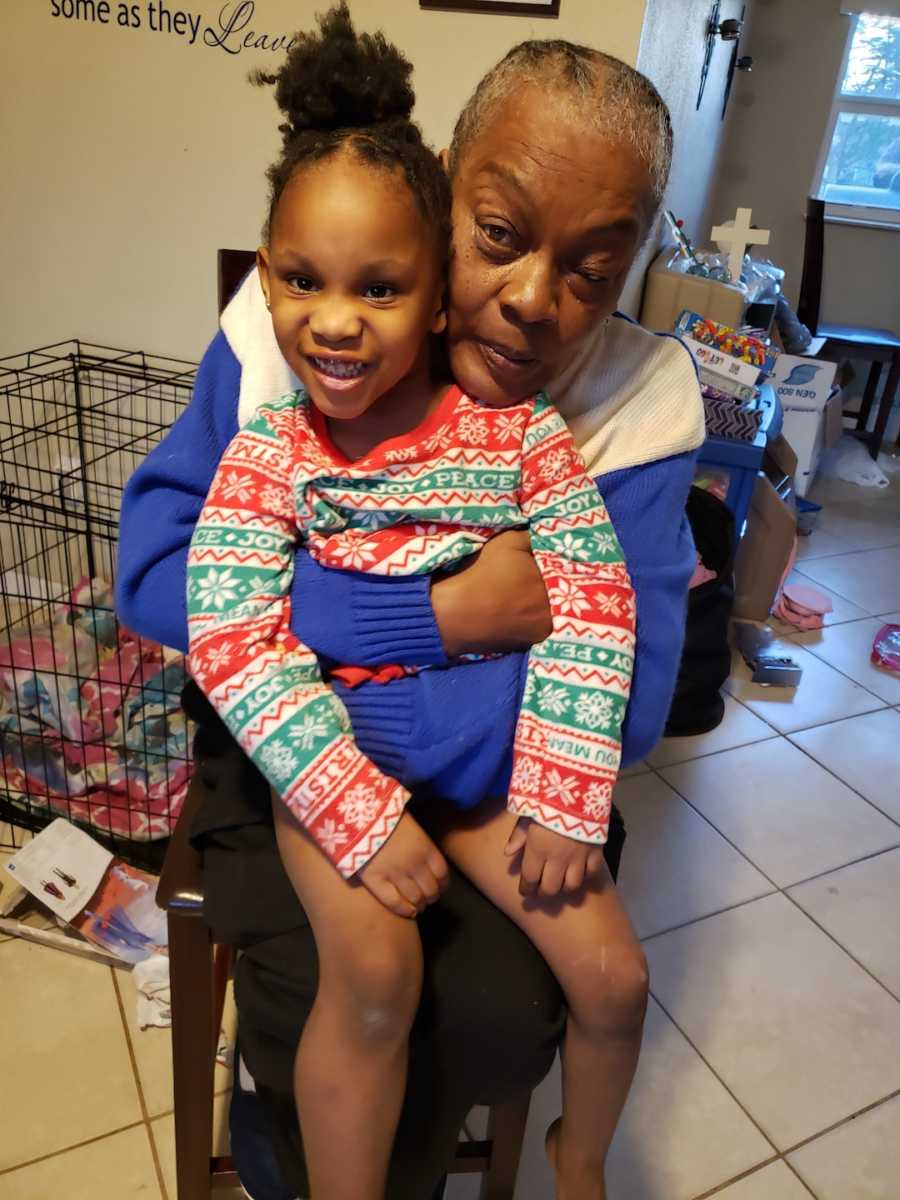 The first time we laid eyes on the biological parents was in a court hearing about a year after having the kids. This being the same courthouse where we sat through the continual hearings of James's murderer. The kids were playing, running around, and just happy. The judge and other attendees noted the happiness on the children's faces as I wrangled them from lap to lap. I supported whatever judge the decision would make, as I had not totally mapped out life with 6 kids on my own. Months later, parents had not completed their case plan, and eventually, in October 2018, their rights were terminated. The next court hearing would be a check-up of the case. In this hearing, the judge heard from all parties including our guardian ad litem, who I undoubtedly would not have continued this journey without. Then came the question. 'Ms. Senior, would you consider adopting the trio?' now dubbed Z3. Of course, by now, we were totally in love. I had already spoken with them about the possibility of this happening and asked their thoughts. They were on board.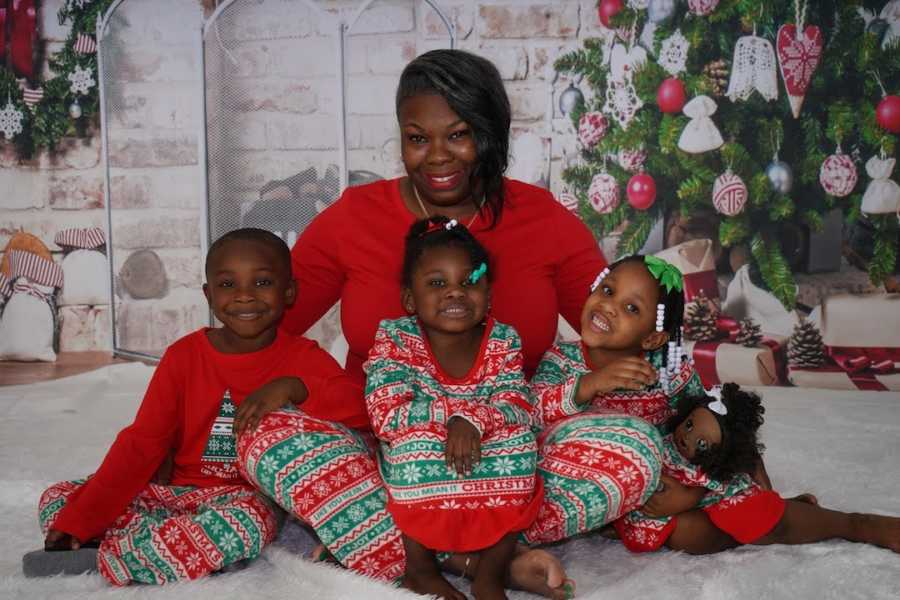 On November 22, 2019, National Adoption Day, they became mine forever. It was a fun yet emotional day filled with activities and 18 other families signing for forever. Shon was present as well as my mother. I along with Shon decided to keep their first names but changed their 2nd middle names to James's middle name. Zachariah's middle name is now De'Angelo and the girls, Zendaya's and Zariah's middle name are now De'Angela. We finally got our girl's name we had picked out for the child we had planned. 'Shonelle' for Shon and Michelle. Zendaya Shonelle De'Angela. At some point, after seeing documents of the kid's records and seeing their birthdays numerous times, there it was. December 7, 2016. There was something about that date I couldn't quite pinpoint. Then it hit us. The child Shon had become fond of and instantly fell in love with, only months after her son was murdered had been born the day before he died. She was his gift. Even in the midst of our pain, God had already ordained everything that was supposed to happen.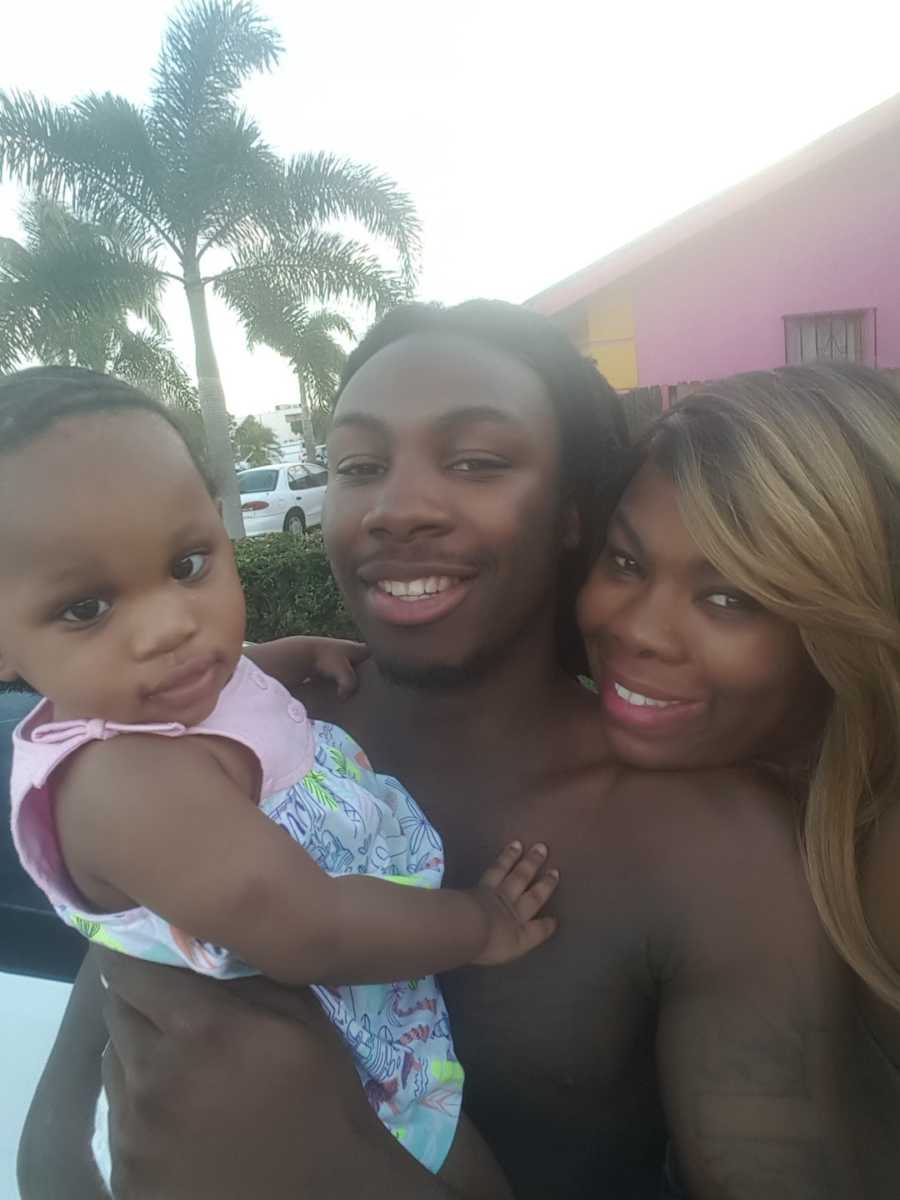 In February 2020, after sitting through years of hearings, court proceedings, jury selection, a mistrial the previous year, and now what we hoped would be the end of it all, we got justice for James's death. The case was aired on Law and Crime Tv Network. 2 hours of deliberation, and they returned with a guilty verdict. The judge sentenced him to 45 years. We previously offered a plea deal of 22 years, 1 year for each year our son had lived, in hopes of not having to sit through and watch the video of our boy's last moments, autopsy photos, threatening messages, etc. The defendant declined the offer. It was a treacherous few years after that boy died, but God had taken one and given us 3.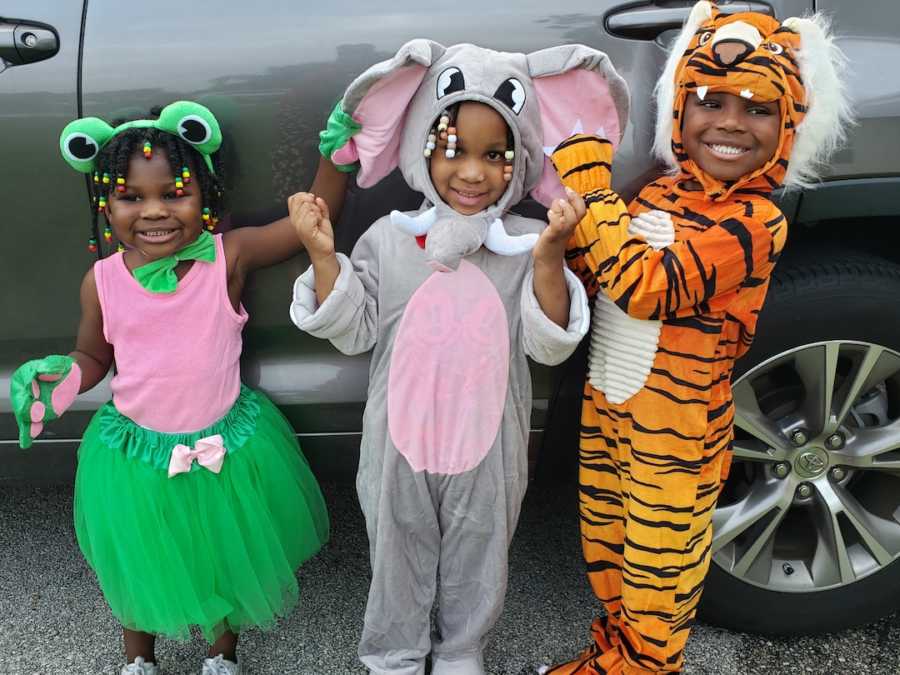 Today, Welcome 2 The Zoocus, is the name I have chosen for my brood. The younger 3 represent the zoo and the older 3, the 'cus' for circus for obvious reasons. My home, with dressers in the living room and hallway, toys and books everywhere, kids' shoes in the linen closet, and a 3-bed bunk bed in 1 room is now my antidepressant. My older kids Donntrell, Jamell and Jachelle are the biggest and best help a mama could have. I honestly could not survive without them. From day one, they have been open, compassionate, sympathetic, and willing to share their mother, love, and rooms. They all have their favorites, which makes it hard to discipline the younger three because the older ones always rescue them.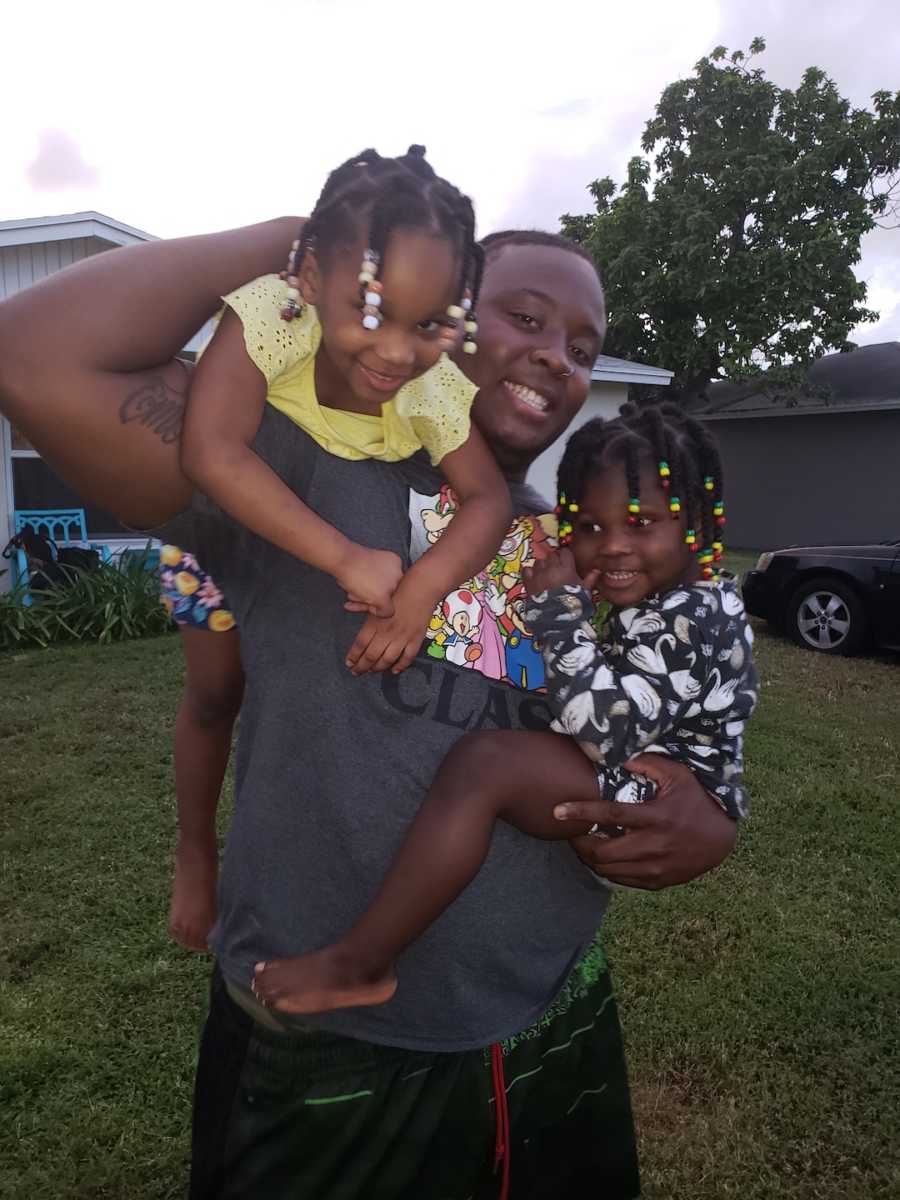 Shon moved to California to start over. The pain and memories here of all that had transpired became too much to bear. My friends often say, 'I don't know how you do it, girl.' I say, 'I had no choice.' They were dropped on my doorstep, literally. God gives his battles to his toughest soldiers, and he thought I was strong enough for the job. I have to remind myself of that on my weak days. I'd be lying if I said I never get overwhelmed, stressed, or second-guess the decision. On those days I can hear Zariah say, 'You're the best mama,' which she says often out of nowhere. Z3 have since become biological siblings to 3 more brothers. We keep in touch with them and spend birthdays, holidays, and playdates with them.
My babies are something to behold. They all have very different and strong personalities. I cannot imagine my life without them. People tell me I am an angel. I tell them I'm a regular person who God used where he needed. When people ask how many kids I have, and I say 6, they say, 'Oh, you've been busy,' or give me stares. Sometimes, I want to defend myself and not look like I just slept around, but I just smile and say, 'Yep, I stay very busy.' Ultimately, I just want to live up to my name. Michelle means, 'One who is like God.' Although people often say I saved them, I say they saved me."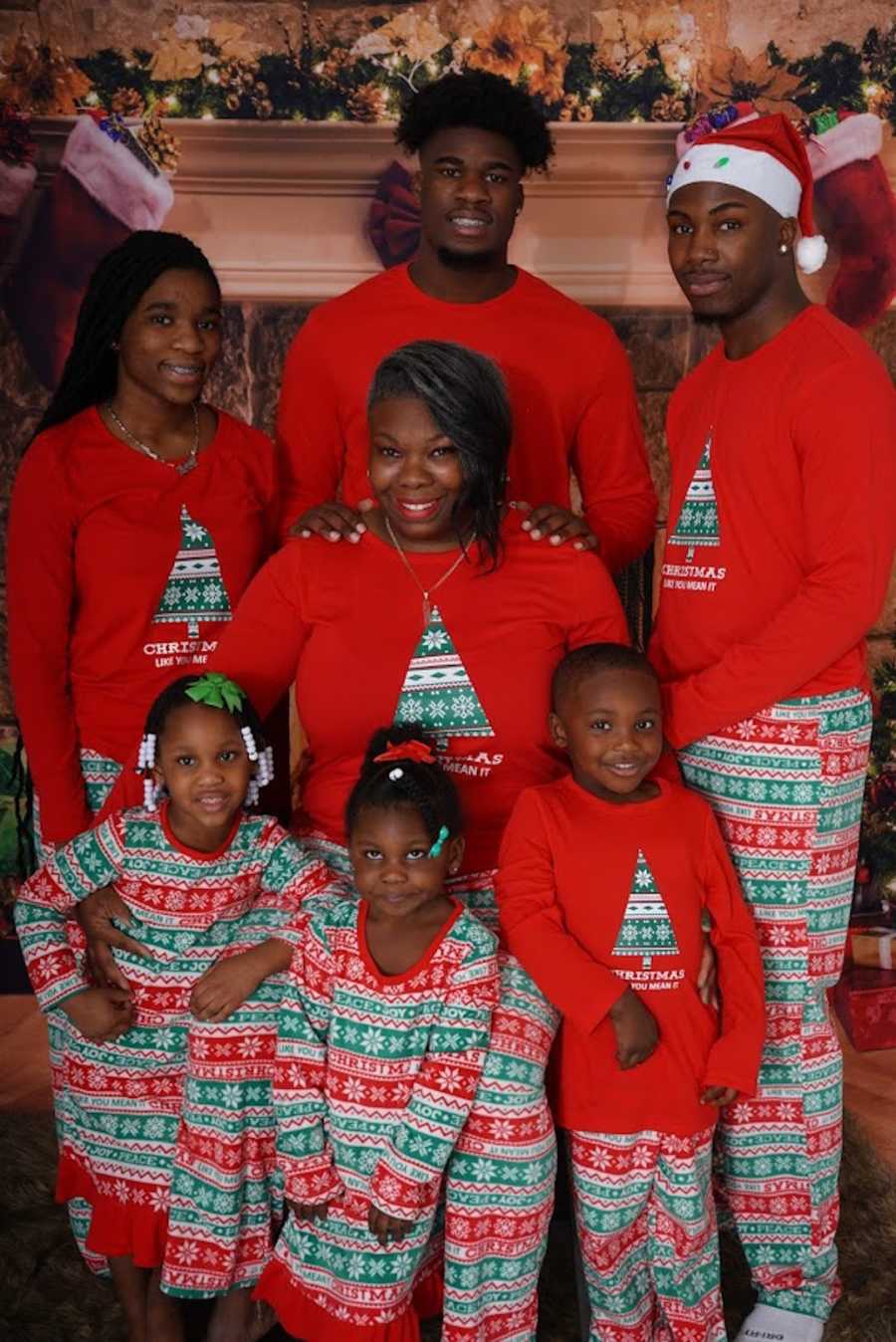 This story was submitted to Love What Matters by Michelle S. from southern Florida. You can follow her journey on Facebook and Instagram. Submit your own story here, and be sure to subscribe to our free email newsletter for our best stories, and YouTube for our best videos.
Read more stories like this:
'I'm cutting ties with you, mom. This is not the life I want for my children. I'm setting myself free.' I awoke to numerous texts and calls.': Mother battling meth addiction 3 years sober after wake-up call goes viral
'I hired a private detective. 'For a few hundred more bucks, I can bring you face to face with your mother.' Every time the phone rang, I hoped it was her missing me.': Woman details life with addicted mother, 'I vowed to be the best mom I can be'
'His life isn't celebrated the same because of how he died. Everyone reminded me, 'Once an addict, always an addict.': Widowed mom of 5 says 'I never knew the addict, I knew the man who won my heart'
'He's using again. I'm heartbroken. If you see him, give him a hug. Say a prayer. Tell him his mom misses him.': Mom painfully describes loving her addict son, 'It hurts. I want a do-over. I want my son back.'
Do you know someone who could benefit from this story? Please SHARE on Facebook and Instagram to make them aware there is a community of support available.